Educational Games #17
Search a Classic Game: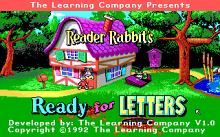 Reader Rabbit's Ready for Letters 1992
Reader Rabbit's Ready for Letters is another superb release in The Learning Company's excellent Reader Rabbit edutainment series. Tailored to pre-schoolers, this program contains six activities designed to improve kids' cognitive and early language skills. The activities include: Music Pond, in which kids must find the musicians and direct the...
---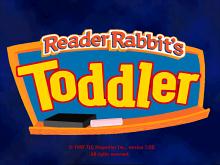 Reader Rabbit's Toddler 1997
Reader Rabbit Toddler contains both active and passive activities, so even the youngest of the 18-month to three-year-old target audience can sit on an adult's lap and enjoy the onscreen action. After a child is old enough to pick up the mouse without chewing on it, he or she can...
---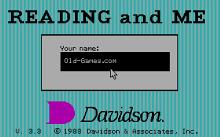 Reading and Me 1988
Reading and Me is a collection of games and activities designed for beginner readers, ages 4 to 7. The game is not as fun as Davidson's other games-- perhaps because the company is better at designing games for older kids than toddlers. Still, the lack of variety in the game...
---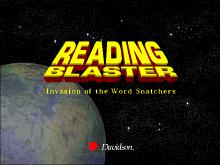 Reading Blaster: Invasion of the Word Snatchers 1994
Builds first through fourth grade reading and thinking skills! Blasternaut and his friends have finally arrived in the world of words! Reading Blaster: Invasion of the Word Snatchers brings all the learning and fun that made Math Blaster the world's best-selling math program into an exciting new reading adventure game....
---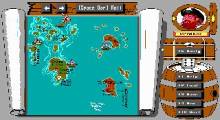 Redhook's Revenge 1993
Redhook's Revenge is a Pirate-based board game and trivia. Choose your pirate captain and then play against two other human or computer controlled players. Then roll the dice and travel the designed number of spaces over the seaways. Your objective is to reach the home port with as much booty...
---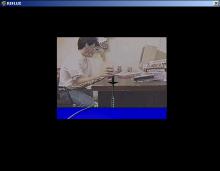 Reflux: Issue.01 - "The Becoming" 1995
Billing itself as "the world's first live-action graphic novel," Reflux: Issue.01 -- "The Becoming" is the first in a series of planned quarterly releases from Inverse Ink (though only three were released). Through 20 pages of interactive comic book action, you follow the adventures of Flux, a morphing superhero tapped...
---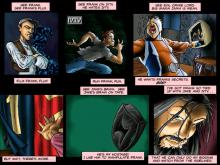 Reflux: Issue.02 - "The Threshold" 1995
The Threshold is the second installment in the Reflux series of games. It continues the story of Frank Corwin a.k.a. "Flux", who at this point is forced to leave the Hong Kong Gui virtual world and return to the real world in an attempt to escape the mobster Big Mama...
---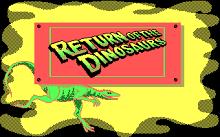 Return of The Dinosaur 1988
Return of The Dinosaur is a fun board-game style detective game designed to teach kids facts about their most favorite animals of all time. The premise is that your hometown is suddenly overrun by dinosaurs, thanks to professor T. Rex' malfunctioned time transporter. You have four days to find and...
---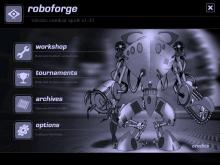 Roboforge 2001
Similar to the BattleBots competitions televised on Comedy Central, RoboForge allows players to design combat-oriented robots and enter them in online tournaments. The process of designing a robot is broken down into three stages: Construction, Training and Testing. During the Construction phase, players put together their robot piece by piece in...
---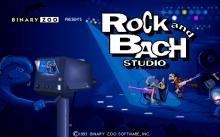 Rock & Bach Studio 1993
Rock and Bach Studio is the third game in the educational Adventures with Edison series. The game focuses on famous composers of classical music. The plot revolves around a certain studio that produces musical video clips. Accompanied by Edison, the player takes part in whole life-cycle of such a production. First...
---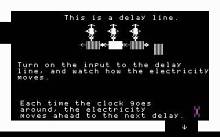 Rocky's Boots 1985
Rocky's Boots is a simple educational puzzle game where you can learn about logic circuits. You control a nondescript square, moving it about several rooms. Each room contains basic electronic parts like AND, OR and NOT gates, flip-flops, delays and clocks. You can pick these up and combine them to build...
---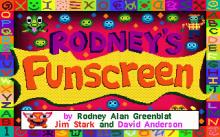 Rodney's Funscreen 1992
Rodney's Funscreen is an early children's game designed by Rodney Greenblat, later responsible for the art in the Parappa the Rapper series. The game has five activities that can be accessed directly from the main menu. The aim of these mini-games is to teach preschool kids how to use the...
---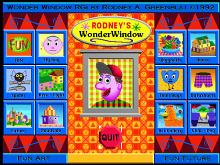 Rodney's Wonder Window 1992
A wild showcase of inventive computer art comes to your home with 23 colorful, interactive episodes canvassing digital hamsters, kissing houses, and electronic roadside attractions that will amuse and inveigle small children and sophisticated grown-ups alike. ...
---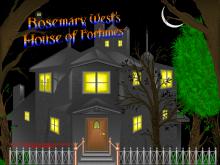 Rosemary West's House of Fortunes 1993
Visiting the House of Fortunes at night, the player registers in a book his/her arrival along with other visitors. Rosemary welcomes the player and proposes five kinds of predictions of his/her fortune in a playable, interactive manner. These are Astrology, Crystal Ball, Numerology, I Ching, and Tarot. Each room has...
---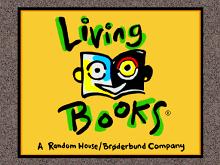 Ruff's Bone 1994
Ruff's Bone is a Living Book created by Eli Noyes, who is best known for his work for Sesame Street, Disney, Pixar, Nickelodeon, and countless others. In this story, Ruff is so excited about his bone, but when his trainer throws it in the yard, Ruff has to go look for...
---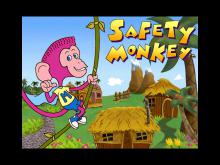 Safety Monkey 1994
Safety Monkey is an edutainment game that teaches children basic safety in a variety of locations. The child can click on certain areas of the screen to receive more information about an area or item and how to use it safely. In some scenarios the child is asked what action...
---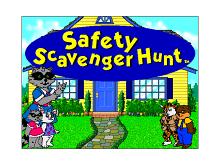 Safety Scavenger Hunt 1994
In this scavenger hunt with a twist, the animated alphabet pals learn to recognize safety hazards around the home and prevent accidents. This delightful story-game offers talking cartoons, learning activities, music, surprise click animation, and a safety guide for parents. We're delighted to introduce Amy, Zak and the Alphabet Pals,...
---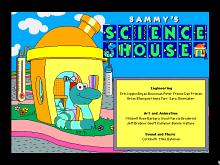 Sammy's Science House 1994
The third game in Edmark's Early Learning series, Sammy's Science House is an educational game designed for younger children to use. The interface is completely point-and-click and click & drag, and instructions are given verbally, repeatable as needed. The player is taken to the main screen where Sammy Snake sits on...
---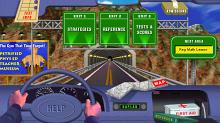 SAT Roadtrip 96 1995

---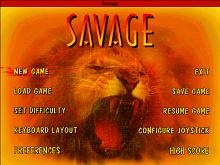 Savage: The Ultimate Quest for Survival 1996
Not only is the cute li'l lion cub in this challenging, educational simulation not partial to meerkats, he (or she) is prone to eat them. Savage: The Ultimate Quest for Survival can best be described as Charles Darwin's take on The Lion King. As the title beast, players grow from...
---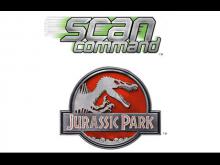 Scan Command: Jurassic Park 2001
At first glance, Jurassic Park: Scan Command seems like a goofy game idea. Bar code-battling was huge in Japan years ago, the technique used here, but it never really caught on in the United States. Far from being the dull prospect one might suppose, though, scanning little black and white...
---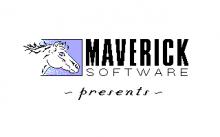 School House 1991
This educational title combines various themes from the school classes. It proposes to study the subject in a play manner. The themes presented in the game are: Beginner's Alphabet Alphabet Master Math Master Algebra Challenge Arithmetic Challenge Time Challenge Chemistry Challenge World History U. S. History U. S. Geography The game is intended for two players. One of computer opponents (Dr....
---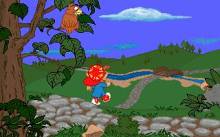 Scooter's Magic Castle 1993
Would you like to have your own castle? With lots of chambers, secrets, puzzles and activities to do? Well, Scooter now owns such a castle, and he's very eager to see what he can find inside! And he can find quite a lot. Scooter's Magic Castle is an education game...
---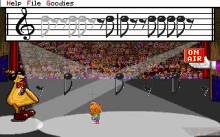 Secret Island of Dr. Quandary, The 1992
Seeing the carnival in the distance, you were interested and decided to stop near Troggle Shoot. The owner of it, Dr. Quandary, proposed you to shoot at selected targets and to win a one of three dolls. In any case, either you won or did not, Dr. Quandary awarded you...
---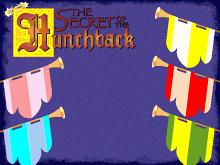 Secret of the Hunchback, The 1996
A total ripoff of the Disney movie, even down to the talking gargoyles. The bell tower of Notre Dame Cathedral is one of the most famous sights in all of Paris and home to the most magical and heartwarming stories ever told... Journey back to medieval Paris and relive the amazing...
---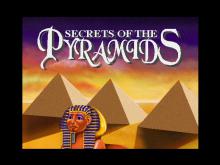 Secrets of the Pyramids 1994
Secrets of the Pyramids is an edutainment title that includes 3 modes: a movie, discovery and game mode. The Movie mode presents a dramatic reconstruction of a series of events that could have taken place in Ancient Egypt. The Discovery mode describes Ancient Egypt culture, religion and history. In the...
---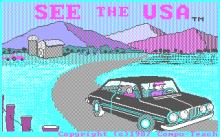 See the USA 1987
This educational title aims to test your knowledge of the geography of the USA as a game. The country is shown as a map with all the states. It is possible to practice first to study the state names and the names of their capitals before playing the game. ...
---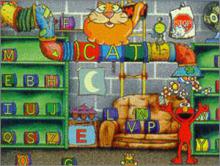 Sesame Street Elmo's Preschool 1996
Together with the lovable Muppet Elmo, of the long-running children's television program Sesame Street, preschoolers can navigate through educational and entertaining activities. Elmo plays the role of both playmate and tutor as children practice number, letter, sound, shape, and color recognition, as well as spelling and critical thinking. The activities all...
---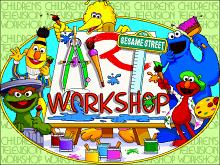 Sesame Street: Art Workshop 1995
Join the Sesame Street characters and create wonderful pictures! Paint withcolors and wild patterns, and add shapes, letters, and numbers to yourpaintings. Dress up your favorite Sesame Street characters in funny costumes, orput together a collage of sticker art. Color pictures on-screen or print themout to color. Make craft projects...
---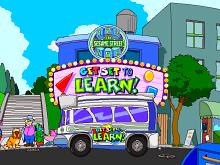 Sesame Street: Get Set To Learn 1996
Get Set To Learn features five fun and challenging educational activities for children 3 and 6. Each activity is presented by a different muppet from the T.V. show. ...
---