Educational Games #17
Search a Classic Game: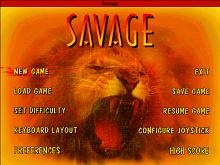 Savage: The Ultimate Quest for Survival 1996
Not only is the cute li'l lion cub in this challenging, educational simulation not partial to meerkats, he (or she) is prone to eat them. Savage: The Ultimate Quest for Survival can best be described as Charles Darwin's take on The Lion King. As the title beast, players grow from...
---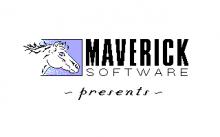 School House 1991
This educational title combines various themes from the school classes. It proposes to study the subject in a play manner. The themes presented in the game are: Beginner's Alphabet Alphabet Master Math Master Algebra Challenge Arithmetic Challenge Time Challenge Chemistry Challenge World History U. S. History U. S. Geography The game is intended for two players. One of computer opponents (Dr....
---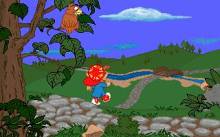 Scooter's Magic Castle 1993
Would you like to have your own castle? With lots of chambers, secrets, puzzles and activities to do? Well, Scooter now owns such a castle, and he's very eager to see what he can find inside! And he can find quite a lot. Scooter's Magic Castle is an education game...
---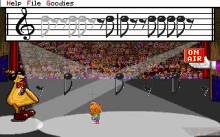 Secret Island of Dr. Quandary, The 1992
Seeing the carnival in the distance, you were interested and decided to stop near Troggle Shoot. The owner of it, Dr. Quandary, proposed you to shoot at selected targets and to win a one of three dolls. In any case, either you won or did not, Dr. Quandary awarded you...
---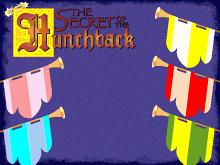 Secret of the Hunchback, The 1996
A total ripoff of the Disney movie, even down to the talking gargoyles. The bell tower of Notre Dame Cathedral is one of the most famous sights in all of Paris and home to the most magical and heartwarming stories ever told... Journey back to medieval Paris and relive the amazing...
---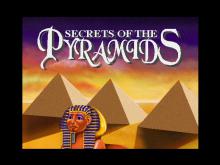 Secrets of the Pyramids 1994
Secrets of the Pyramids is an edutainment title that includes 3 modes: a movie, discovery and game mode. The Movie mode presents a dramatic reconstruction of a series of events that could have taken place in Ancient Egypt. The Discovery mode describes Ancient Egypt culture, religion and history. In the...
---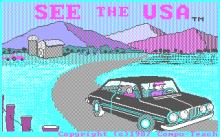 See the USA 1987
This educational title aims to test your knowledge of the geography of the USA as a game. The country is shown as a map with all the states. It is possible to practice first to study the state names and the names of their capitals before playing the game. ...
---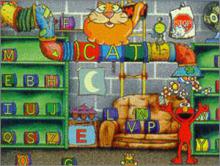 Sesame Street Elmo's Preschool 1996
Together with the lovable Muppet Elmo, of the long-running children's television program Sesame Street, preschoolers can navigate through educational and entertaining activities. Elmo plays the role of both playmate and tutor as children practice number, letter, sound, shape, and color recognition, as well as spelling and critical thinking. The activities all...
---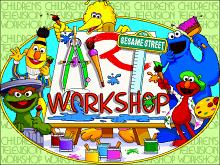 Sesame Street: Art Workshop 1995
Join the Sesame Street characters and create wonderful pictures! Paint withcolors and wild patterns, and add shapes, letters, and numbers to yourpaintings. Dress up your favorite Sesame Street characters in funny costumes, orput together a collage of sticker art. Color pictures on-screen or print themout to color. Make craft projects...
---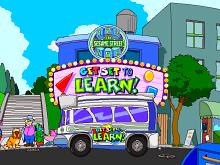 Sesame Street: Get Set To Learn 1996
Get Set To Learn features five fun and challenging educational activities for children 3 and 6. Each activity is presented by a different muppet from the T.V. show. ...
---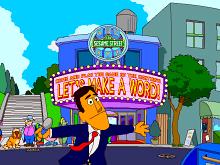 Sesame Street: Let's Make a Word! 1995
An educational game designed to help children recognize and name objects. The game has several famous characters from the Sesame Street show, including Big Bird, Elmo, Oscar the Grouch, The two headed Monster and Guy Smiley as your host. It's formatted as a game show with mini games...
---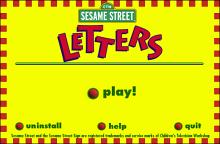 Sesame Street: Letters 1999
Sesame Street Letters is an educational CD-ROM which lays the foundation for pre-reading skills for children ages two to six. Oscar the Grouch and Telly are your hosts and introduce you to letters and phonics while also telling stories, singing, and exploring the ...
---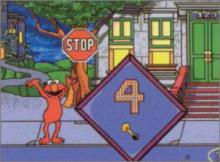 Sesame Street: Numbers 1999
Sesame Street Numbers is an educational CD-ROM which lays the foundation for pre-reading skills for children ages two to six. With Elmo as their guide, children explore the neighborhood and visit with many ...
---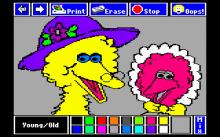 Sesame Street: Opposites Attract 1987
This computer coloring book is another part in the Electric Crayon series and it has 30 pictures of different opposites such as Above/Below, Enter/Exit, Short/Long, etc., with famous characters from Sesame Street to color. Pictures could be colored from a palette of 16 colors. A mix button would "mix" the current...
---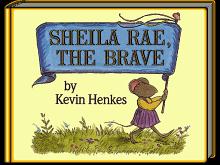 Sheila Rae the Brave 1996
Louise has a problem with her older sister, Sheila Rae. It's not that her sister ignores her or picks on her or teases her, it's that her sister is brave -- too brave. Sheila Rae claims she isn't afraid of anything and that causes her to take what seem like...
---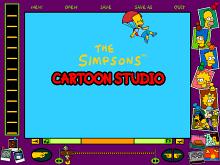 Simpsons Cartoon Studio, The 1996
Just like The American Girls Premiere, The Simpsons Cartoon Studio allows you to make your own cartoons from scratch on your computer. And like the other program, a huge number of sound and animation clips of many different characters are included to spark your ideas and get you started. Of course,...
---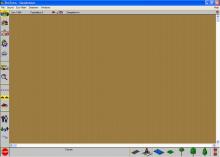 SimTown 1995
SimTown is one of several entries in the city-building simulation series, SimCity. As in prior installments, players are tasked as the mayor of a newly formed municipality, taking charge of it's expansion and success. Being aimed at a younger audience than that of the other games within the series a...
---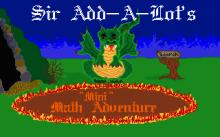 Sir AddaLot's Mini Math Adventure 1993
In the game you as a brave knight Sir AddaLot have to defeat evil dragon Scorch, who terrorize castles. To drive away dragon you must eliminate equal results of mathematical expressions, while walking from castle to castle. After freeing the land, king and queen rewards you with a fish for...
---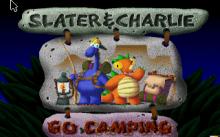 Slater & Charlie Go Camping 1993
This interactive storybook tells the tale of two friendly dinosaurs who are getting ready to go on an exciting camping trip. Gentle dialog and colorful, cartoon graphics set the tone. Each virtual page of the book features a different scene with a number of "hot spots," which children can click...
---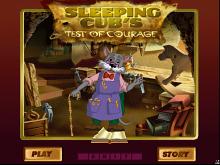 Sleeping Subs Test of Courage 1996
Magic Tales: Sleeping Cub's Test of Courage is an interactive book for children. It is based on a Native American folk tale. A boy named Sleeping Cub goes in search of the mystical elk dogs in order to help him on his quest to find the vanishing buffalo. ...
---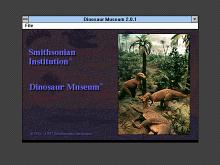 Smithsonian Institution Dinosaur Museum 1997
Dinosaur Museum is an educational game that shows you the elements of a real museum and even has pictures of exhibits in The Smithsonian Institution Museum of Washington D.C. The Menu has three areas to go to Library, Conservatory and Game Room, it also includes stuff like the top 300...
---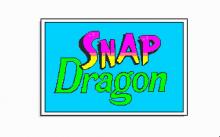 SnapDragon 1992
In this educational game you should help Snap Dragon, accompanied by his friend Teddy Bear, to make his photo album. Choosing one of the six locations (bathroom, underwater, farm, camping, bedroom, space), you should sort several items (4-10) on the screen and make a shots to add new photos to...
---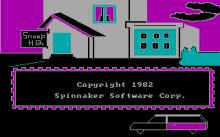 Snooper Troops 1982
The first in a series of 'edutainment' titles long before the portmanteau term was popularized by marketing executives, Snooper Troops had younger players trying to solve the mystery of "The Granite Point Ghost", an entity that is trying to scare the Kim family out of their new home. Using the SnoopNet...
---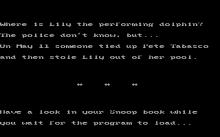 Snooper Troops 2 1982
Lily the Dolphin has been stolen from the Tobasco Aquarium. As an ace Snooper Trooper detective, it is up to you to find her. There are many suspects in the case, including a Hollywood director needing a dolphin for a role in a film, and a photographer wanting to take...
---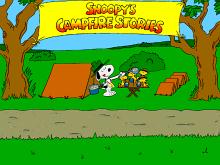 Snoopy's Campfire Stories 1996
This is a game for young children and fans of Charlie Brown & the Snoopy gang. In this game the whole gang sits around a Campfire and shares their story with each other. Afterwards they write a letter about the whole day at the camp. You will play 5 different characters...
---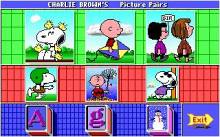 Snoopy's Game Club 1992
Snoopy's Game Club is a small collection (3 in total) of mini games for kids: SNOOPY's Animated Puzzles - are jigsaw-puzzles of animated pictures featuring Snoopy and the gang. You can choose how many pieces to break the picture in (from 4 - 64 pieces) and when completed, you will get...
---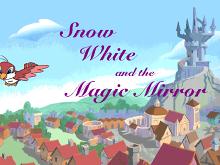 Snow White and the Magic Mirror Interactive Storybook 1995
Want to experience an absolutely horrible Disney ripoff with poor animation, horrible voice acting, and cringe worthy scenes? Then welcome to UAV storybooks. The box states: "Take a trip back in time with Interactive Storybooks and watch your child's imagination grow! Interactive Storybooks offer full-motion, full color video, exciting...
---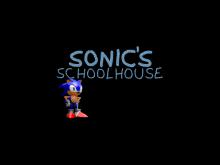 Sonic's Schoolhouse 1997
Sega's star mascot trades in his speedy sneakers for a report card in this edutainment title from Expert Software. After selecting a grade level in math and English, players must guide Sonic through a series of 3D rooms filled with blackboards and items such as balloons, letters, or numbers. Each...
---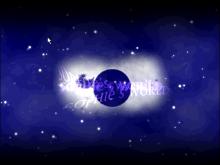 Sophie's World 1997
While philosophy may seem an intimidating subject for some children (and some adults as well), this game follows the spirit of the same-titled book by Jostein Gaarder, on which it is based. Lofty sounding concepts are presented in a familiar, real-world context, through the eyes of a girl who makes...
---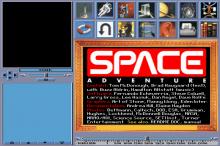 Space Adventure 1992
The universe is at your fingertips in this interactive adventure through space. Read about WWII rockets, eclipses, how humans might live in space colonies, and more. Watch Voyager flybys, Apollo launches, former President John F. Kennedy challenge America to go to the moon, computer simulations, and other videos. By clicking...
---