Educational Games #13
Search a Classic Game: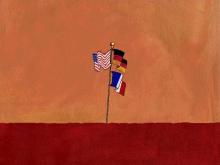 Millie Meter's Nutrition Adventure 2001
This is the latest title in a series of games starring a curious and helpful little girl named Millie Meter. This time around, Millie encounters a family of giants, each member of which isn't feeling up to par. One giant, for example, can't seem to shake off a cold and...
---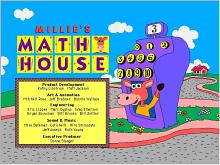 Millie's Math House 1992
Millie's Math House is the first game in Edmark's early line-up of educational games designed for very young children to use. The interface is completely point-and-click, with little to no text and instructions are given verbally. The player is taken directly to the main page where Millie perches on a desk...
---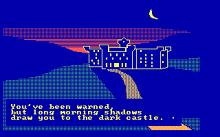 Mind Castle I 1991

---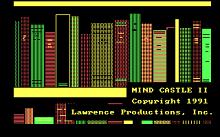 Mind Castle II 1991

---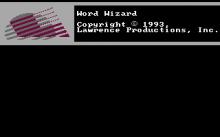 Mind Castle: Spell of The Word Wizard 1993
Word/vocabulary learning game for ages 8 and up. You enter the Word Wizard's castle and take on a series of quiz challenges by clicking on different parts of each room in the castle. The game runs against a clock, and each correct answer grants you bonus time to play and...
---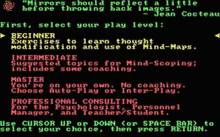 Mind Mirror 1986
Mind Mirror allows the performer to digitize (scope) any thought, compare it with other thoughts and compare thoughts with others, and to engage in simulation of various roles. It can be considered a "party game", similar in concept to Scruples. ...
---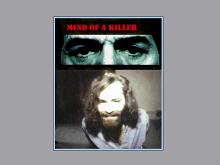 Mind of a Killer 1995
This is the critically acclaimed multimedia investigation into the dark and terrifying world of serial homicide. You will find chilling video confessions of serial killers, video interviews with criminals like Ted Bundy and John Wayne Gacy, serial killer artwork, rare audio recordings, video news footage and hundreds of photographs. An...
---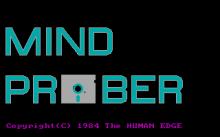 Mind Prober 1984
Mind Prober asks users questions to rate themselves or other people on a series of 23 adjectives (talkative, pleasure-seeking, etc.), computes the results, and prints a three-page report describing the person. The questions for users differ by gender (male or female) and age (under 18, or 18 and older). The program...
---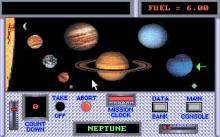 Mission UFO: A Solar System Odyssey 1992
Mission UFO is an educational game for kids to learn facts about our solar system but it still is some fun for the older people who are interested in some interesting facts about the planets and space missions. As I already told you it is your task to find the...
---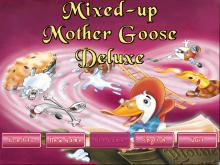 Mixed-Up Mother Goose Deluxe 1995
This is another updated version of Mixed-Up Mother Goose. This version has a new set of graphics, but more "visibly," a redone soundtrack that has all of the nursery rhymes played in different musical styles. ...
---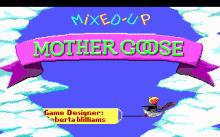 Mixed-Up Mother Goose Enhanced 1990
Mixed-Up Mother Goose is a classic "Sierra-style" adventure game for kids, based on the various classic nursery rhymes (Humpty Dumpty, etc.). All the rhymes from all over the land have gotten mixed up, and it is up to the child to find the missing pieces and give them back to...
---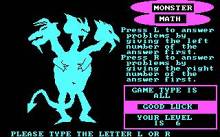 Monster Math 1983
Similar in concept to its cousin Adventures in Math, in Monster Math you must answer basic math questions to erase the monsters. Different difficulty levels accommodate different skills, and on-line help is comprehensive. Simple yet effective-- recommended! ...
---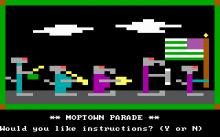 Moptown Parade 1984
One of the oldest releases by The Learning Company, Moptown Parade is a fun little edutainment game aimed at teaching basic pattern recognition and logic skills to kids aged 4-7. The goal is simple: choose the traits of Moppet creatures to line up in a queue, obeying the given number...
---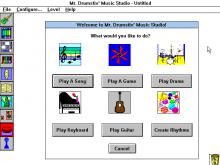 Mr. Drumstix' Music Studio 1993
A music creation program for kids ages 3 to 9. The game comes with a collection of several music-related activities, including a karaoke sing-along feature with any of the 20 classical songs included, plus a series of musical drills and exercises and the option to create any of your own...
---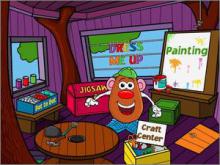 Mr. Potato Head Activity Pack 1998
Of all the computer games I have played with my three-year-old son, Mr. Potato Head Activity Pack is the game he responded to most enthusiastically. It helps that he absolutely adores Mr. Potato Head (and vacuum cleaners, which I'll get to in the last paragraph), but there's more to it...
---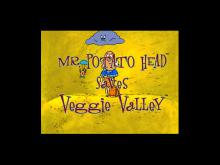 Mr. Potato Head Saves Veggie Valley 1996
Mr. Potato Head Saves Veggie Valley, an adventure/puzzle game for the younger set, requires dressing up Mr. Potato Head to overcome many obstacles in the game. You have to collect items to overcome major obstacles and eventually bring a rain cloud back to Veggie Valley to save the harvest from...
---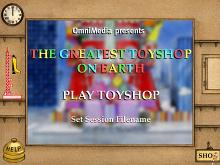 Mr. Wonder's Greatest Toyshop On Earth 1996
Mr. Wonder's Greatest Toyshop on Earth is every child's dream. Which kid wouldn't enjoy going into a toyshop where there are 97 different toys to play with? As you'd expect, it's no ordinary toyshop but a magical one, where everything comes to life and where children learn something new and fascinating...
---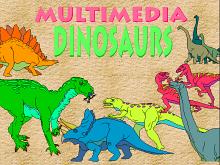 Multimedia Dinosaurs 1999
Multimedia Dinosaurs is an educational dinosaur game, with flash animation, colorful graphics and lots of dinosaur illustrations. The menu of the game has three sections: Dinorama, Dinosaur Database and Dinosaur Silhouettes. Dinorama is a cartoon area where you can watch flash animated cartoons of a dinosaur's life. There are 18...
---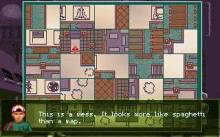 Museum Madness 1994
You are a teenage boy. After connecting to computer museum guide you understand that aliens are in museum, maybe the dinosaurs are waked up. So you take the satchel and run to save the museum from the monsters, who are the computer virus. During your heroic action you must solve...
---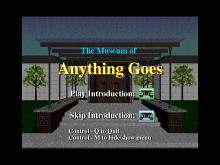 Museum Of Anything Goes 1995
This museum is unlike any you've ever seen. There are no guards, no rules, no limits. Become a part of the imagery and experience the thrill of this unbelievable interactive museum. Enter a photo-realistic 3-D space, and travel to locations around the world on a river journey, through an urban...
---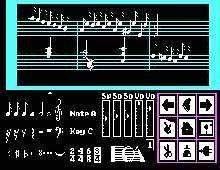 Music Construction Set 1984
Compose and play a musical score using an easy graphical interface and toolkit. Use a pointer to drag notes, sharps, and other music nomenclature directly onto a staff, then play your creation. You can cut, copy, and paste entire sections of music, as well as print your masterpiece. ...
---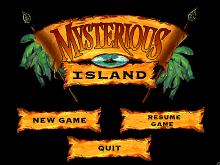 Mysterious Island: A Race Against Time And Hot Lava 1996
Embark on an incredible journey at the amusement park where they decide to take a hot air balloon ride even though there is a storm and the ride is "officially" closed. Take the ride of a lifetime to an uncharted island filled with hungry creatures, mind-bending puzzles, and hidden dangers....
---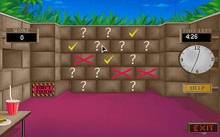 Mystery at The Museums 1993
Mystery at the Museums is the second in the Adventures with Edison series. The game is sponsored by Smithsonian Institution and allows the player to visit different museums. A detective agency is searching for missing treasures. They've been misplaced or hidden in museums. Accompanied by Edison, a happy little fellow, the...
---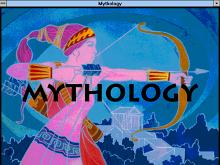 Mythology 1995
This is an introduction to Greek & Roman mythology with a full-color multimedia presentation. There's a comprehensive glossary to define terms, numerous games and fun activities, and sidebars to provide additional information. The impact of ancient mythology on modern thought and culture can be hardly overestimated. And it's no small...
---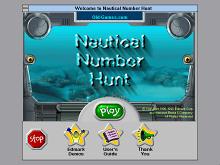 Nautical Number Hunt 1998
An educational game for ages 8-12, Nautical Number Hunt teaches mathematics as Wanda Wavelet recovers treasures from the ocean. Treasures are placed along a number line, and your job is to move the sub above the treasures with the power of math. For example, when learning addition, you will...
---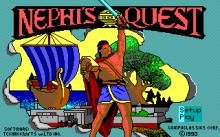 Nephis Quest 1990
Nephi's Quest is a King's Quest style adventure game taking place in Jerusalem in 600 B.C. You follow the adventures of Nephi as they occured in the Book of Mormon (LDS Church). ...
---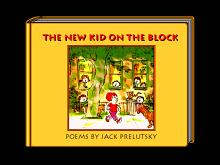 New Kid on the Block, The 1993
Jack Prelutsky's brilliant volume of humorous poems, The New Kid on the Block, adds a new dimension to Broderbund's award-winning Living Books series of kids' books on CD-ROM. Mom and Dad will get as big a kick out of this one as the kids. At the same time, Broderbund's sparkling...
---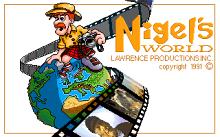 Nigel's World 1991
Nigel's World is a fun educational title that fulfills what its subtitle (Adventures in Geography) implies, despite obvious borro-- err-- inspiration from Carmen Sandiego series. In this game designed for kids ages 7 and up, your job is to help professional photographer Nigel take pictures from around the world to...
---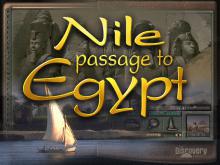 Nile: Passage to Egypt 1995
Through an interactive journey on the felucca (Egyptian sail boat) down the Nile you explore the modern and ancient Egypt. Native board games (e.g., a cribbage-like game called Senet) give a feeling of presence in Egypt. To your destination you can sail by cursors (in 360 degree view of surrounding)...
---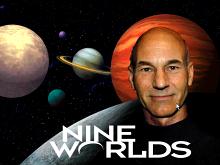 Nine Worlds 1996
Nine Worlds uses recent NASA movies and pictures to show off the nine planets of the solar system. The only worlds not having any movies of its surface are Earth (which the makers of the CD-Rom assume the viewer already knows) and Pluto, which has never been visited by any...
---