Educational Games #13
Search a Classic Game: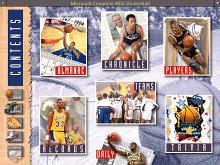 Microsoft Complete NBA Basketball Guide '94-'95 1994
Billed as the "ultimate multimedia reference for every basketball fan," Microsoft Complete Basketball includes over 100 video and sound clips as well as 5,000 photographs. Search through the database of NBA players and coaches to view profiles and statistics (leading up to the 1994-95 season), or jump to your favorite...
---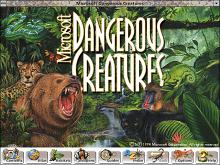 Microsoft Dangerous Creatures 1994
Some of the world's deadliest animals are a mere mouse-click away in Microsoft Dangerous Creatures. The World Wildlife Fund-endorsed multimedia CD-ROM features 100 narrated videos, 800 articles, and an assortment of color photographs and sound clips. Learn each creature's habitat, diet, predators, and risk for becoming endangered. Over 250 animals...
---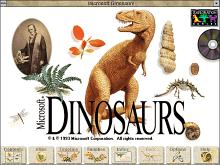 Microsoft Dinosaurs 1993
Learn more about dinosaurs with this multimedia CD-ROM from Microsoft. More than 1,000 color illustrations are included, along with summaries of each species and factoids. Dinosaur expert Don Lessem narrates multiple guided tours, and video clips are available from the PBS television series, The Dinosaurs. Information can be found by...
---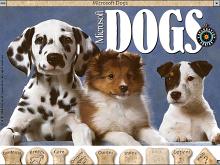 Microsoft Dogs 1995
Here's everything you need to choose, train, and care for a new companion - or just explore the amazing world of dogs! Dogs provides the user with access to information on over 250 breeds from around the world, with narrated videos, interactive articles with photos, breed characteristics, origins, tips for...
---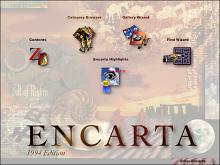 Microsoft Encarta '94 1993
Microsoft Encarta was a digital multimedia encyclopedia published by Microsoft Corporation from 1993 to 2009. Originally available for sale on multiple CDs or a DVD, it was later also available on the World Wide Web via an annual subscription - although later many articles could also be viewed free online with...
---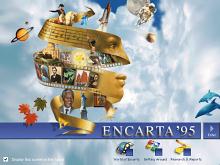 Microsoft Encarta '95 1994
This is a digital multimedia encyclopedia published by Microsoft Corporation released in multiple editions from 1993 to 2009. ...
---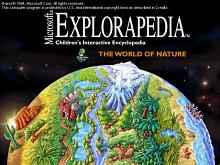 Microsoft Explorapedia: The World of Nature 1995
Based on Dorling Kindersley's Children's Encyclopedia, Microsoft Explorapedia: World of Nature is an interactive exploration experience designed for children of all ages. Joined by Tad, a froganaut, you'll learn about the many environments and creatures that exist (or used to exist) on earth. The experience is livened up with songs,...
---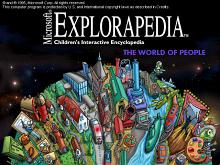 Microsoft Explorapedia: The World of People 1995
Explorapedia provides a world of learning that beckons students with its playful and friendly air. Explorapedia was designed to encourage exploration and to reward inquiry. With just a click of the mouse, students can learn how wolves hunt or why penguins look like they are wearing tuxedos. Or they can...
---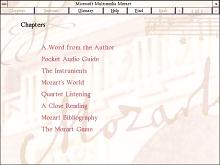 Microsoft Multimedia Mozart 1994
Multimedia Mozart takes you on an interactive journey through the composer's "String Quartet in C Major." As you listen to the music, you can learn more about 18th Century Europe, the instruments used in the orchestra, and Mozart's inspirations. Commentary, charts, artwork, illustrations, and even mini-games are designed to enhance...
---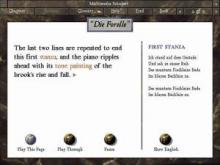 Microsoft Multimedia Schubert 1993
As part of the Microsoft multimedia series on great composers, Multimedia Schubert: The Trout Quintet offers a comprehensive excursion into the world of Franz Schubert's music and inspirations. Narrated by National Public Radio commentator and music critic Alan Rich, the program brings fresh insight into the original song that inspired...
---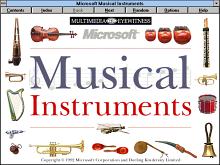 Microsoft Musical Instruments 1992
The Microsoft Exploration Series broadens its horizons with a comprehensive and detailed look into the world of musical instruments, past and present. Microsoft Musical Instruments features historical origins of more than 200 instruments, complete with geographical maps depicting the area of first use, 500+ photographs, 1,500 sound samples, and pronunciations....
---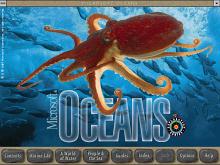 Microsoft Oceans 1995
Microsoft Oceans is yet another in a long line of software titles which are education reference guides whose subjects vary depending on the product. In this case, the subject is about the earth's oceans. You will learn all about the many creatures which inhabit our planet's oceans; how humans have...
---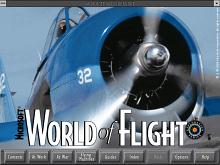 Microsoft World of Flight 1995
Take to the skies with Microsoft World of Flight, which is yet another in the Microsoft Home exploration series. Learn all about the creation, uses, design, and impact aircraft have had on our world and about the people associated with them. This information is accompanied by a wealth of pictures,...
---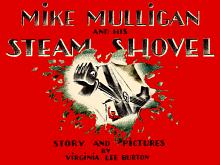 Mike Mulligan and His Steam Shovel 1996
Mike Mulligan and His Steam Shovel, based on the children's story Mike Mulligan and His Steam Shovel, features four activities designed to improve basic skills. Children will be able to listen or read as the story comes to life with animation and interact with Mike Mulligan. ...
---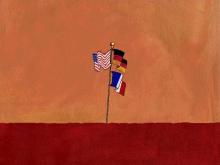 Millie Meter's Nutrition Adventure 2001
This is the latest title in a series of games starring a curious and helpful little girl named Millie Meter. This time around, Millie encounters a family of giants, each member of which isn't feeling up to par. One giant, for example, can't seem to shake off a cold and...
---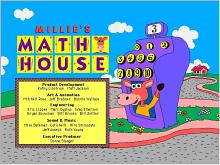 Millie's Math House 1992
Millie's Math House is the first game in Edmark's early line-up of educational games designed for very young children to use. The interface is completely point-and-click, with little to no text and instructions are given verbally. The player is taken directly to the main page where Millie perches on a desk...
---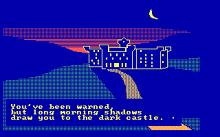 Mind Castle I 1991

---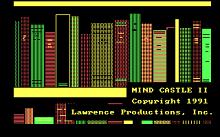 Mind Castle II 1991

---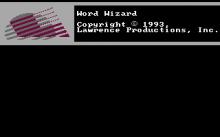 Mind Castle: Spell of The Word Wizard 1993
Word/vocabulary learning game for ages 8 and up. You enter the Word Wizard's castle and take on a series of quiz challenges by clicking on different parts of each room in the castle. The game runs against a clock, and each correct answer grants you bonus time to play and...
---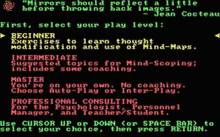 Mind Mirror 1986
Mind Mirror allows the performer to digitize (scope) any thought, compare it with other thoughts and compare thoughts with others, and to engage in simulation of various roles. It can be considered a "party game", similar in concept to Scruples. ...
---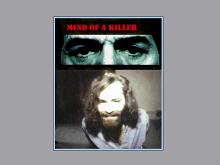 Mind of a Killer 1995
This is the critically acclaimed multimedia investigation into the dark and terrifying world of serial homicide. You will find chilling video confessions of serial killers, video interviews with criminals like Ted Bundy and John Wayne Gacy, serial killer artwork, rare audio recordings, video news footage and hundreds of photographs. An...
---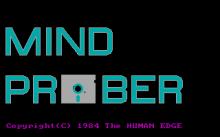 Mind Prober 1984
Mind Prober asks users questions to rate themselves or other people on a series of 23 adjectives (talkative, pleasure-seeking, etc.), computes the results, and prints a three-page report describing the person. The questions for users differ by gender (male or female) and age (under 18, or 18 and older). The program...
---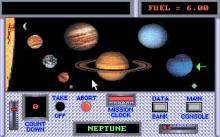 Mission UFO: A Solar System Odyssey 1992
Mission UFO is an educational game for kids to learn facts about our solar system but it still is some fun for the older people who are interested in some interesting facts about the planets and space missions. As I already told you it is your task to find the...
---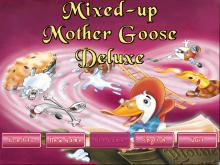 Mixed-Up Mother Goose Deluxe 1995
This is another updated version of Mixed-Up Mother Goose. This version has a new set of graphics, but more "visibly," a redone soundtrack that has all of the nursery rhymes played in different musical styles. ...
---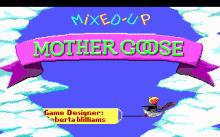 Mixed-Up Mother Goose Enhanced 1990
Mixed-Up Mother Goose is a classic "Sierra-style" adventure game for kids, based on the various classic nursery rhymes (Humpty Dumpty, etc.). All the rhymes from all over the land have gotten mixed up, and it is up to the child to find the missing pieces and give them back to...
---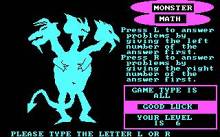 Monster Math 1983
Similar in concept to its cousin Adventures in Math, in Monster Math you must answer basic math questions to erase the monsters. Different difficulty levels accommodate different skills, and on-line help is comprehensive. Simple yet effective-- recommended! ...
---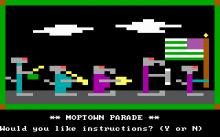 Moptown Parade 1984
One of the oldest releases by The Learning Company, Moptown Parade is a fun little edutainment game aimed at teaching basic pattern recognition and logic skills to kids aged 4-7. The goal is simple: choose the traits of Moppet creatures to line up in a queue, obeying the given number...
---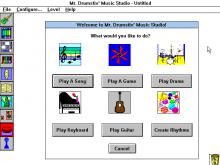 Mr. Drumstix' Music Studio 1993
A music creation program for kids ages 3 to 9. The game comes with a collection of several music-related activities, including a karaoke sing-along feature with any of the 20 classical songs included, plus a series of musical drills and exercises and the option to create any of your own...
---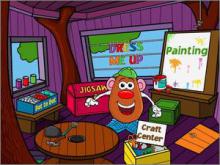 Mr. Potato Head Activity Pack 1998
Of all the computer games I have played with my three-year-old son, Mr. Potato Head Activity Pack is the game he responded to most enthusiastically. It helps that he absolutely adores Mr. Potato Head (and vacuum cleaners, which I'll get to in the last paragraph), but there's more to it...
---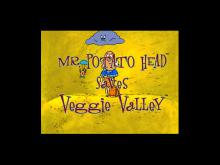 Mr. Potato Head Saves Veggie Valley 1996
Mr. Potato Head Saves Veggie Valley, an adventure/puzzle game for the younger set, requires dressing up Mr. Potato Head to overcome many obstacles in the game. You have to collect items to overcome major obstacles and eventually bring a rain cloud back to Veggie Valley to save the harvest from...
---