Educational Games #3
Search a Classic Game: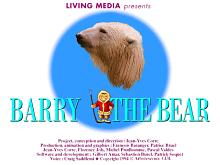 Barry the Bear 1994
Six interactive games and activities. Explore the polar world with your new friend Barry. Meet Barry the Bear and learn all about the polar bear family in their icy home of Greenland. In this multimedia adventure you and Barry play six fun activities and games. Also meet Nalaaq, the young Eskimo boy...
---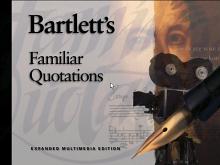 Bartlett's Familiar Quotations: Expanded Multimedia Edition 1995
Bartlett's Familiar Quotations: Expanded Multimedia Edition CD-ROM is a superb reproduction of the wonderful reference tool by the same name - a classic book of quotations that is widely hailed as the best book of its kind. Mark Garvey's thorough review of this excellent title from Learn Technologies says it...
---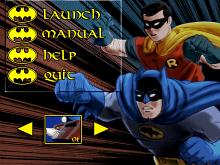 Batman: Partners in Peril 1996
In some instances Batman games turn out to be a lot of fun (e.g., Batman for the NES). But at other times (most times, unfortunately) the results are NOT pretty. Such is the case with Batman: Partners in Peril. Don't be confused, folks. This isn't a game. All it amounts to...
---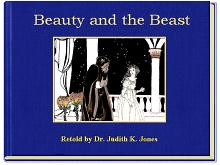 Beauty and the Beast: Memorex Children's Series 1996
Improve your child's reading and vocabulary skills with Memorex Classic Tales, designed by child development experts. Journey back to a story retold in the classic tradition of Charles Perrault and the Brother's Grimm. Carry on the tradition of the highly valued, original tales passed from generation to generation. The story...
---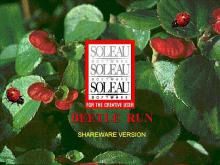 Beetle Run 1995
Beetle Run is a single player, shareware, maze like puzzle game with an educational twist because at the start/restart of each level a beetle related fact is displayed. The game is played on a 6x6 grid. In each cell are pieces of road or track which the player can rotate by...
---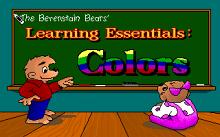 Berenstain Bears' Learning Essentials 1992
Released by Compton's Newnedia in 1992, Berenstain Bears Learning Essentials is an edutainment program that targets preshoolers, starring characters from the famous children books of the same name. The program is a compilation of three separate programs that teach puzzles (jigsaw), colors, and music. The game doesn't quite teach as...
---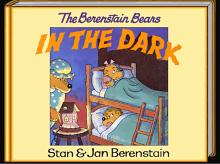 Berenstain Bears, The: In The Dark 1996
The Berenstain Bears in the Dark is based on the book of the same name, published in the early 1980s. Brother brings home a scary mystery story and succeeds in frightening Sister so badly that she can't sleep. It is up to their parents, in particular her father, to help Sister...
---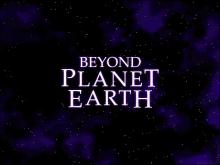 Beyond Planet Earth 1994
Travel to the outer limits with this interactive exploration into the mysteries of our solar system. Find out how the solar system was formed. Investigate moons, asteroids, meteors, comets and more! Get the latest, close-up pictures from space with over 50 minutes of compelling video from NASA and voyager missions. ...
---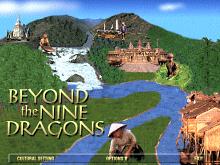 Beyond the Nine Dragons 1995
Beyond the Nine Dragons is an excellent travel guide on CD-ROM that introduces Southeast Asian countries that lie along the Mekong river: Burma, Thailand, Laos, Cambodia, and Vietnam. The game includes thousands of lines of text and photos from a book called "The Mekong: A River and Its People", which...
---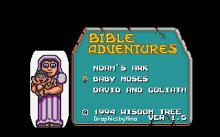 Bible Adventures 1994
Bible Adventures contains three different side scrolling platform games, each with a different bible theme. The first game is Noah's Ark. Here the player needs to search forests, caverns, and mountains to find a male and female of each species and bring them back to the ark before the flood...
---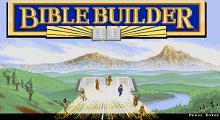 Bible Builder 1992
Bible Builder is a fun trivia game about the Bible from Everbright Software, one of the first companies to have developed games exclusively for the Christian community (as an interesting side note, many such companies have since folded, including Everbright, with Wisdom Tree being one of the few companies that...
---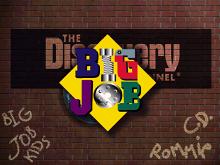 Big Job 1996
Build'em! Drive'em! The biggest, coolest trucks around. Welcome to Big Job! You're in charge as you enjoy a world of action-packed construction, farming and fire rescue adventures. Get behind the wheel of a Big Rig that you drive! Lots of fun to build on! Construct your own city, build your own...
---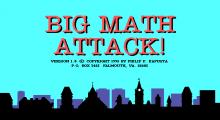 Big Math Attack! 1993
Big Math Attack! is a shareware, single player, DOS, Missile Command style of game that teaches maths, spelling and touch typing. The game drops missiles from the sky one at a time. The player types in an answer and presses ENTER in response to which the game fires a missile. If...
---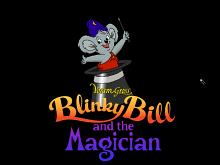 Blinky Bill And The Magician 1999
Blinky Bill And The Magician is single player educational title for ages 3 - 8. Blinky Bill a cartoon character who originated in Australia who's been around since the 1930's. He's featured in comics, an animated movie, a couple of TV series' as well as computer games. This title is based...
---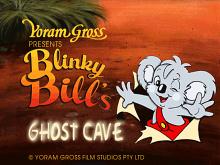 Blinky Bill's Ghost Cave 1996
Join Blinky Bill and the Gang on an exciting adventure in to the Ghost Cave! Blinky Bill, Australia's favorite Koala, makes learning fun with this interactive adventure like no other! Richly illustrated with cartoon quality animation, this CD-ROM will entertain children for hours as they explore the pages of the story,...
---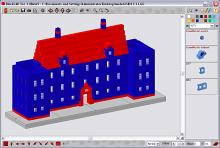 BlockCAD 2002
Isn't this wonderful? A caring parent was so amazed at how fun all those LEGO blocks are and how much his children enjoyed it that he decided to make this highly educational game! BlockCAD is not much of a game actually, it is mainly meant to encourage kids to show all...
---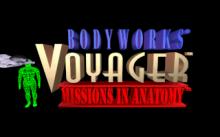 Bodyworks Voyager: Mission in Anatomy 1994
BodyWorks Voyager is an action game based on the complex racetrack within the human body, with elements of the film Fantastic Voyage thrown in. You play a miniaturized military space cadet sent into a human body to battle tumors, growths, and harmful germs. You pilot an innerspace craft known as the...
---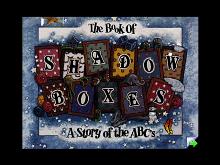 Book of Shadowboxes, The 1995
Alphabet land awaits curious children in this interactive CD-ROM from IBM. A blue character named Shadow serves as a guide to the letter-filled world, where rhymes, words, and pictures help reinforce reading, vocabulary, memory, and more. Children can go on treasure hunts to find words beginning with a specific letter,...
---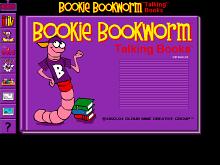 Bookie Bookworm Talking Book: Goldilocks and the Three Bears 1994

---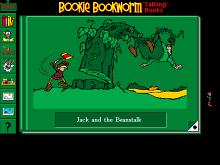 Bookie Bookworm Talking Book: Jack And The Beanstalk 1994

---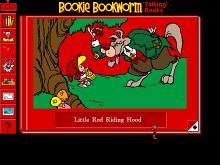 Bookie Bookworm Talking Book: Little Red Riding Hood 1994

---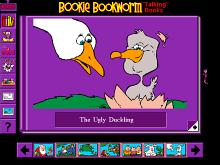 Bookie Bookworm Talking Book: The Ugly Duckling 1994

---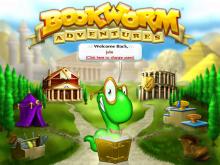 Bookworm Adventures 2006
PopCap's word-loving worm embarks on an epic quest to save an oracle named Cassandra in Bookworm Adventures. As in earlier games, players are challenged to build words by selecting letter tiles positioned on a grid. Unlike previous titles, letters do not have to be connected to one another. Bookworm Adventures...
---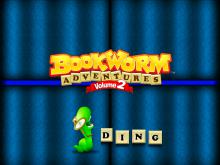 Bookworm Adventures Volume 2 2009

---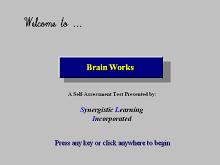 Brain Works 1998
Brain Works is a fascinating freeware application that asks you a series of question to answer two intriguing questions about the brain: whether you use the brain's left hemisphere more than the right, and whether you think visually or aurally (a key factor in determining your learning style). The method by...
---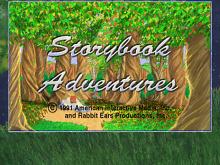 Brer Rabbit and the Wonderful Tar Baby 1991
Brer Rabbit and the Wonderful Tar Baby is an audio book with activities and games for children of ages 3 to 7. The story which comes from a compilation of southern US folktales is completely visualized and narrated by famous movie star Danny Glover. The text can be displayed while...
---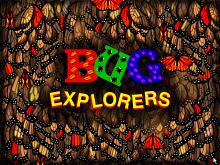 Bug Explorers 1996
Are you ready to learn about bugs that fly and bugs that crawl? Do you want to meet bugs that disguise themselves as leaves and bugs that have gills? They're all here, ready to meet you and show you their wonderful world! ...
---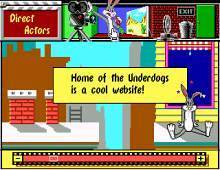 Bugs Bunny Cartoon Workshop 1990
Bugs Bunny Cartoon Workshop is a fun little game from Novotrade/Hi-Tech Expression that lets kids create their own Warner Bros. cartoon by following a few simple steps. Kids first choose characters and the setting of their story, add their own text in word balloons, then animate the frame to watch...
---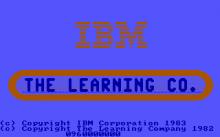 Bumble Plot 1982

---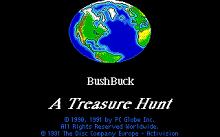 Bushbuck Charms, Viking Ships & Dodo Eggs 1991
Bushbuck Charms, Viking Ships and Voodoo Eggs and Gumboots Australia are among the best Carmen Sandiego "clones" after Broderbund popularized the "edutainment" concept with this series. In Bushbuck Charms, you must race either against the clock or a computer opponent to retrieve treasures from around the globe, while Gumboots is...
---