Educational Games #9
Search a Classic Game: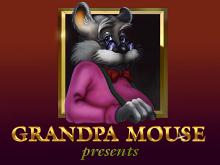 Imo & the King 1995

---
In Grandma's Attic 1996
In Grandma's Attic is an educational title for children aged three to six. Build around different activities, it aims to develop nine skills: decision making, creativity, music, language, classification, seriation, numbers, temporal and spatial relations. To practice and improve these skills, kids have to play six activities, such as the...
---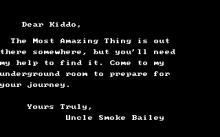 In Search of The Most Amazing Thing 1983
In Search of the Most Amazing Thing is a quest to find an incredible artifact, which is currently in the form of a golden metallic ball and supposedly holds great powers and perhaps the key to the meaning of life! To find the object, you pilot a B-liner given to...
---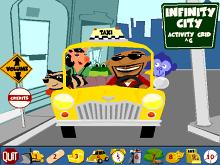 Infinity City 1997
They're back, and they've got your number. Let the Gigglebone Gang give you a personal tour of the puzzles and games in Infinity City, the math capital of the world. See all the angles: match big and small to make custom cars with Bunji the frog, and use your gray...
---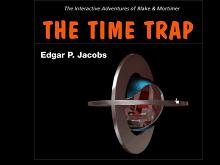 Interactive Adventures of Blake and Mortimer, The: The Time Trap 1997
This is an interactive comic book based on the comic with the same name by famed Belgian comics artist Edgar P. Jacobs. Dr. Mortimer discovers a Chronoscaph, a machine for travelling through time, in the labs of his old nemesis, Professor Miloch. Mortimer's curiosity gets the better of him and...
---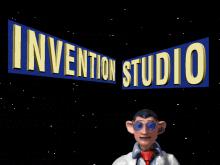 Invention Studio 1996
Invention Studio is an educational game made for kids nine and up. In the game you can brainstorm then build gadgets, electronics, air and land vehicles then test them out to see how they fair. Once your creation is working and tested you can patent your invention and even print...
---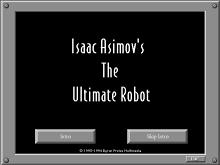 Isaac Asimov's: The Ultimate Robot 1994
Discover the world of robots in this multimedia CD-ROM featuring stories from best-selling author Isaac Asimov. The highlight of the program is the ability to create your own robots with an interactive toolkit by Forbidden Planet and ...
---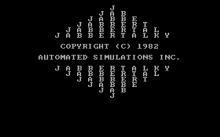 Jabbertalky 1982
Jabbertalky contains several educational puzzle games where you need to figure out sentences created by the computer. The game can be played by one or more players, and there are eight levels of difficulty are available in each of the game modes: Free Verse: This game mode isn't interactive; the computer...
---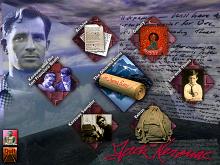 Jack Kerouac Romnibus, A 1995
Jack Kerouac, icon of the Beat Generation, novelist and poet, is one of the most influential writers of the twentieth-century. Not surprisingly, his thoughts have had a growing impact on today's Generation X (of which yours truly is a member). For those looking for more insight on this influential writer...
---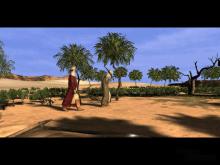 Jerusalem: The Three Roads to the Holy Land 2002
Almost two years after the publication of "Pompei - The Legend of Vesuvius" - Arxel Tribe and Cryo present us the sequel to the time travel adventures of Adrian Blake with "Jerusalem - The Holy City". Since we can hardly find information in "Jerusalem", why Adrian actually appears in other...
---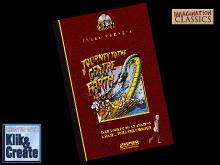 Journey to the Centre of the Earth 1995
This adaptation of Jules Verne's book includes the book itself (fully illustrated and including animations, music and sound), as well as four games (arcade and puzzle type) that you may find along the route in the main menu. One of those, the Library Labyrinth, gives access to a "games room",...
---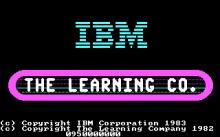 Juggles' Butterfly 1983
Juggles' Butterfly is an educational game for children ages 3-6. The game includes a keyboard template with two blue lines which will divide the keyboard into four sections. During the game you will be asked to press keys which are located above, below, to the left, or to the right...
---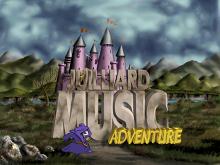 Juilliard Music Adventure 1995
Musical traditions of The Juilliard School are introduced in the game, where a mischievous gnome named Gnoise has stolen all the music from the Queen's castle. Exploring the castle, you have to solve the musical puzzles, free the Queen, and restore music to her realm. Also you can compose your...
---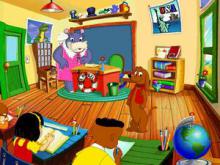 JumpStart 1st Grade 1995
One of the best things about JumpStart First Grade? It's fun! Making education entertaining is always a challenge, but Knowledge Adventure has done it again with this--another in their ever-growing series of grade-targeted edutainment products. JumpStart First Grade presents a world familiar to first-graders: a world that, for such a young...
---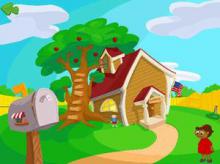 JumpStart 2nd Grade 1996
JumpStart 2nd Grade is an enjoyable piece of software which, while it certainly won't replace the comprehensive curriculum found in schools and better educational products, is a worthwhile supplement to any child's education. Much of this so-called "edutainment" software is more entertainment than education, unfortunately, but there are some necessary...
---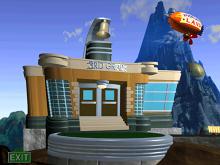 JumpStart Adventures: 3rd Grade - Mystery Mountain 1996
When a little brat girl named Polly Spark sends 25 of her fathers robots in time to change history, it's up to you and a robot boy named Botley to capture the Robots and bring history back to normal. In Polly's mystery Mountain Mansion you must go around the Mansion...
---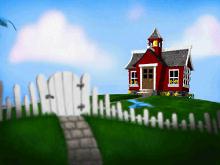 JumpStart Adventures: 4th Grade - Haunted Island 1996
JumpStart Adventures 4th Grade: Haunted Island is a fun game that teaches kids an entire year of fourth grade curriculum in one game. In this incarnation, the game is an adventure, asking players to rescue their 13 classmates who have been turned into monsters by their substitute teacher Mrs. Grunkle. Play...
---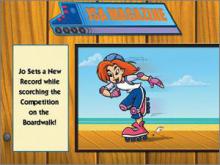 JumpStart Adventures: 5th Grade - Jo Hammet, Kid Detective 1997
JumpStart 5th Grade Adventures is a two-CD set that uses the "AdJust for You" learning system, designed to monitor the level of skill displayed by the user and continually adjust the difficulty accordingly. Specifically, an assessment technology initially determines the child's abilities and skills, then an adaptive learning technology allows...
---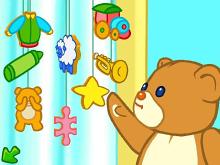 JumpStart Baby 1998
JumpStart Baby is targeted at the youngest audience -- those 9 to 24 months old. Teddy, the players' guide through the different activities, appeals to this age group as he bounces, laughs and coaxes children to press any key to continue the assorted games. As the game begins, Teddy is in...
---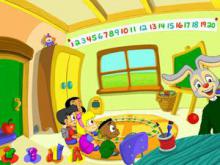 JumpStart Kindergarten Reading 1996
When children first start up JumpStart Kindergarten, they are presented with the outside of an old-fashioned one room schoolhouse. Even here, there are several areas that, when clicked on, do amusing things. Kids are also told that when they are ready to begin, they should click on the schoolhouse door. Doing...
---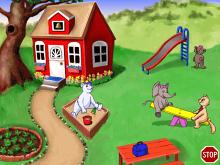 JumpStart Pre-K 1996
Jump Start Pre-K follows (in age-range) and builds on the skills learned in Jump Start Preschool in Knowledge Adventure's lineup of learning games created for each grade and age-group. In this game for the 3 - 5 year old, the player is taken to the colorful main page: a...
---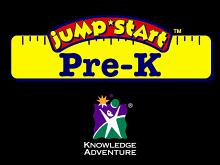 JumpStart Preschool Year 2 1996
Give your child a head start on Kindergarten with JumpStart Preschool Year 2. Designed by teachers, JumpStart Preschool Year 2 invites kids to explore an adorable Preschool town while solving puzzles, playing games and singing songs that reinforce important fundamentals. ...
---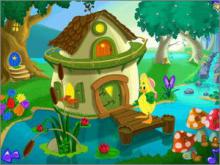 JumpStart Toddlers 1996
Jumpstart Toddler Classic helps children develop useful thinking skills that they'll carry with them into school. Fun games and activities will improve their leanring abilities by giving them a better background, improving their grades in school. ...
---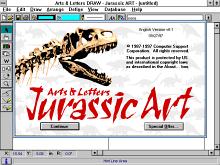 Jurassic Art 1996
A complete drawing program, JurassicART includes drawing and editing tools, over 1,000 clip-art images, 200 fonts, a typeface manager, special effects and activities. View the images as thumbnails in the Clip Art Manager; select an image and drag & drop it in the drawing area. The clip art is also...
---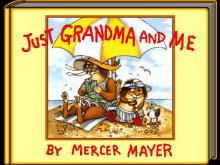 Just Grandma and Me 1993
The Little Critter series by Mercer Mayer gets an updated look in this interactive "Living Book" from The Learning Company. Mercer Mayer's Just Grandma and Me lets children in the three to seven age range experience the book of the same name by exploring virtual pages filled with animations, narration,...
---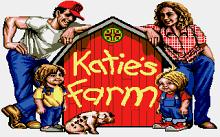 Katie's Farm 1991
Katie's Farm is the last title (except for a remake in 1994 called The New Katie's Farm) in Lawrence Productions' highly awarded McGee series of games for preschoolers. Like other McGee titles, Katie's Farm is designed to familiarize toddlers with life and activities in the farm. Together with McGee and...
---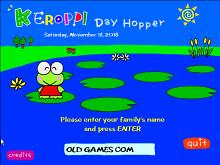 Keroppi Day Hopper 1994
Keroppi Day Hopper provides an amusing and engaging way for kids to practice their writing skills every day. Keroppi the Frog, who is the main sidekick of Hello Kitty, draws children into a personalized and private environment that features a stimulating journal; daily, weekly and monthly calendars; and an address...
---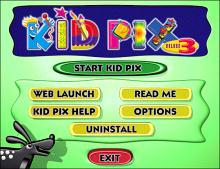 Kid Pix Deluxe 3 2000
Like earlier releases in the series, Kid Pix Deluxe 3 is designed to offer children a virtual art studio for play and experimentation. Kids can create their own artwork from scratch, manipulate scanned family photographs and other digital images, or play around with any of the many pictures included in...
---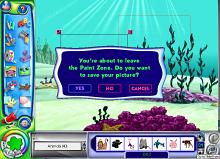 Kid Pix Deluxe 4 2004

---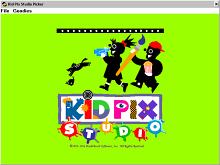 Kid Pix Studio 1995

---