Educational Games #16
Search a Classic Game: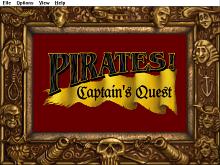 Pirates: Captain's Quest 1997
In Pirates: Captain's Quest the player takes on the role of a pirate captain of a Spanish brig in the early 1700s and gets to do all sorts of piratey stuff, such as sword fighting, sailing the sees, conquer islands and dig for treasures. The game is an educational game targeted...
---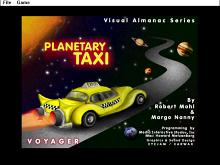 Planetary Taxi 1995
Zoom through a scale model of the solar system at the wheel of your own cosmic taxicab, dropping off wacky passengers--mountain climbers, aliens, little old ladies--as you go. In the process, find out where a golf ball will fly the farthest, bounce the highest, or freeze the fastest. These and...
---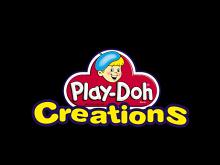 Play-Doh Creations 1996
Play-Doh Creations allows your child to create without all the mess that Play-Doh can sometimes make since it all takes place on the computer. Players get to visit each of the island's five locations and make creatures using the basic forms provided, add-ons, stamps and tools. The snag comes in the...
---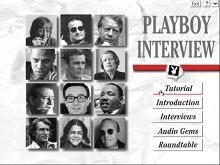 Playboy Interview: Three Decades, The 1994
Playboy Interview: Three Decades includes the complete text of 30 years worth of celebrity interviews from the adult magazine. A total of 352 interviews are included on the disc, along with audio clips, trivia, and over 1,000 photos. Search for information by topic, date, interviewer, or celebrity. ...
---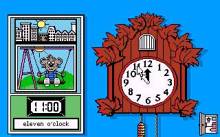 Playroom, The 1989
The Playroom is an educational game which is set in the locale of a child's bedroom. Almost everything on the screen can be clicked on, and the child will be rewarded by games, activities, or at least an amusing animation. In this first of what eventually became a trilogy of...
---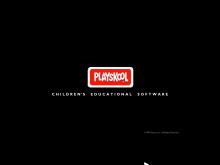 Playskool Puzzles 1996
Playskool Puzzles is intended for young children and introduces them to the kinds of games (jigsaw puzzles, mix and match, connect the dots and coloring) kids have enjoyed for years. Each mode contains some aspect of the aforementioned game elements in an intuitive layout. Even so, you may want to...
---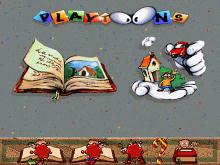 Playtoons: Vol 1-4 1994
The Playtoons series must have started out as a great idea. Build an engine that allows kids to use an endless number of scenes, characters and backgrounds to make their own cartoons. Well, that may have been the intention, but in reality it doesn't quite come off that way. There are...
---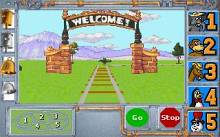 Pong & Kooky's Cuckoo Zoo 1993
"Welcome to Ping and Kooky's Cuckoo Zoo! We are proud to invite you into our premises, where you can learn about animals from all around the world, living side by side in our five habitats, which have been built especially to fit their needs. I am your tour guide Ping...
---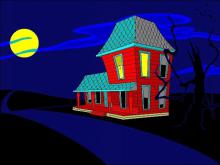 Pre-Algebra - Math Blaster Mystery: The Great Brain Robbery 1994
Math Blaster Mystery: The Great Brain Robbery is a graphical educational point-and-click math game where the player explores the inside of a spooky mansion and interacts with the surroundings using the mouse. The goal of the game is to play math and brain puzzles and earn coins used to unlock...
---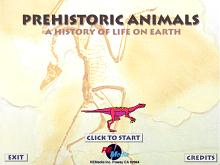 Prehistoric Animals 1999
Prehistoric Animals is an educational game that explains a lot about prehistoric life during the Precambrian, Paleozoic, Mesozoic and Cenozoic eras. The game features hundreds of different prehistoric creatures from over ten different prehistoric time periods. There are illustrations, articles, real pictures, and even videos. The game has five different sections...
---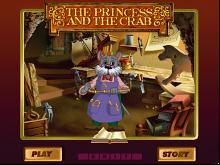 Princess and the Crab, The 1996

---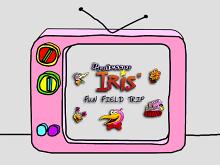 Professor Iris' Fun Field Trip: Animal Safari 1994
If any of your kids watch the Learning Channel, they'll know all about the lovable bird-like puppet, Professor Iris, who teaches his puppet class about life and the world. If they like the show, they'll be happy to know about this interactive CD. Based on "Iris the Happy Professor," produced...
---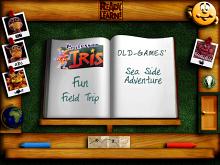 Professor Iris' Fun Field Trip: Seaside Adventure 1994
Head to the shore where things are wet and wonderful! Professor Iris and the gang dive into an interactive adventure that introduces your child to four languages and fascinating facts about the ocean. Learn oceanic vocabulary with Ms. Principal. Color ten fun pictures with Plant. Meet dolphins, penguins, otters and...
---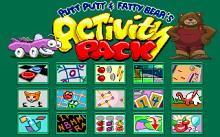 Putt-Putt and Fatty Bear's Activity Pack 1993
Now, two of your child's favorite friends have come together to offer an enchanting collection of 15 traditional, educational and fun-filled activities. Putt-PuttŪ and Fatty Bear invite children to exercise their minds or just have fun! Putt-PuttŪ and Fatty Bear's Activity Pack helps kids learn through experimentation, exploration and play....
---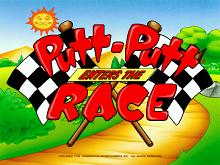 Putt-Putt Enters the Race 1998
That lovable little car, Putt-Putt and his dog Pep must gather various items including fuel and a flag before they can enter the Cartown 500. There are plenty of old friends as well as some fun new characters to give Putt-Putt a helping hand. ...
---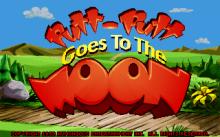 Putt-Putt Goes to the Moon 1993
Putt-Putt Goes to the Moon is one of the earlier Humongous Entertainment games featuring the talking car, but it still holds up when compared to the company's later games. In this one, Putt-Putt is accidentally sent to the moon and he must find his way back with the help of...
---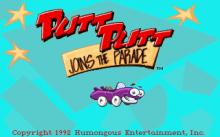 Putt-Putt Joins the Parade 1992
Putt-Putt Joins the Parade continues the adventures of a fun loving and talking little purple car. This time his journey involves entering the local Cartown Pet Parade by solving puzzles to gain entrance to the show. Recommended for the four to eight year old category, children can guide Putt-Putt by using...
---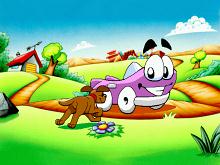 Putt-Putt Saves the Zoo 1995
Putt-Putt Saves the Zoo is one of the earlier Putt-Putt adventures, but it still holds up even when compared against his later games. The usual Humongous staples are there: the bouncy music, the engaging characters, and the sillly hot spots. Like other Junior Adventures, this one combines the problem-solving of...
---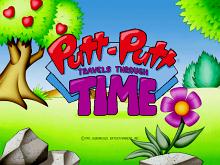 Putt-Putt Travels Through Time 1997
Putt-Putt Travels Through Time is probably the best of the Putt-Putt line of graphic adventures for kids. It features four distinct worlds to explore, including Putt-Putt's own present time, and the puzzles are challenging and stimulating for young kids just learning how to problem solve and make predictions. Through the wild...
---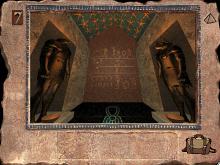 Pyramid: Challenge of the Pharaoh's Dream 1996
Pyramid: Challenge of the Pharoah's Dream is an educational game about Ancient Egypt. Your character will be guided by two of the most important gods: Anubis and Ra. The objective? Make the pharaoh's dream come true: build the pyramid for his eternal rest. In order to do this you'll have...
---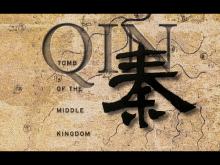 Qin: Tomb of the Middle Kingdom 1995
The game is set in China in 2010. You're part of an international group to excavate the tomb of Qin Shi Huangdi, the greatest secret of the ancient world. Somehow, you get trapped inside the tomb. ...
---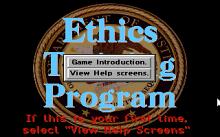 Quandaries 1998
Probably Bob Bates' most obscure "game," Quandaries is an excellent and unique edutainment titles designed to teach professional ethics to federal agents. Designed under contract for Ethics Office of the US Department of Justice, Quandaries combines Bates' expertise in storytelling and writing with DoJ's professional experience to create a very...
---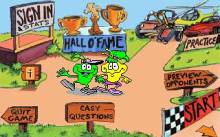 Quarky and Quaysoo's Turbo Science 1992
The indian-originated space elf Quarky O'Ghandi and his sister Quaysoo organized a team Los Turbos to beat well-known Das Liquidators, Cool City Maulers, and Valiant Cube. Answering correctly on questions, you as member of Los Turbos must earn money to move between check points, and to win a race. A...
---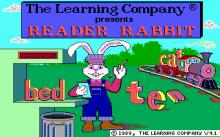 Reader Rabbit 1989
Join Reader Rabbit as he takes your child through his Fabulous Word Factory, where he will provide games that build reading, spelling and vocabulary skills. In addition to learning about words, your boy or girl will improve his or her memory, concentration and spatial awareness. Inside the factory, your child will...
---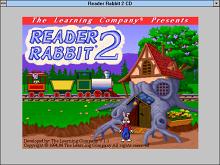 Reader Rabbit 2 1993
Reader Rabbit 2 is a solid piece of educational software which really helps younger children become better readers, although it's not without its flaws. The Learning Company obviously steeps its software in an educational -- as opposed to an edutainment -- background, which is good. Parents should know that this...
---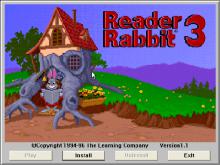 Reader Rabbit 3 1996
Reader Rabbit 3 is part of Reader Rabbit series, that is aimed at older children. When the Daily Skywriter News Company of World-ville needs some help, Reader Rabbit goes their to volunteer. In four different activities you try to match a word, or a sentence with seven word types who,...
---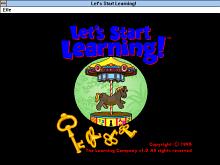 Reader Rabbit and Friends: Let's Start Learning 1997
Reader Rabbit and his friends lead preschool children through a wondrous, interactive playworld. They'll build confidence as they discover and develop learning essentials. Plus, they'll sing and dance, wiggle and giggle, and more. ABC Diner: Reader Rabbit serves up a progression of skills - from matching letters to recognizing letters...
---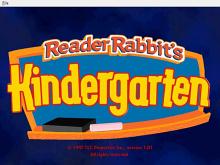 Reader Rabbit's Kindergarten 1997
The Reader Rabbit series consists of several software packages aimed at younger children, toddlers, and babies and designed to be both educational and fun. Children help Reader Rabbit prepare for a campfire party by participating in games and activities designed to develop reading, arithmetic, and basic problem solving skills. ...
---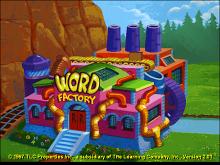 Reader Rabbit's Reading 1 1997
Reader Rabbit's Reading 1 is an updated version of the original Reader Rabbit educational game for DOS. In this edition, The Learning Company's trademark Rabbit is dismayed to learn that all the words in Wordville have been lost from the books, newspapers and letters; the player's goal is to load...
---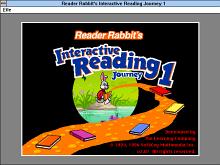 Reader Rabbit's Reading Journey 1 1996
Reader Rabbit's Interactive Reading Journey 1 is a useful program to have around the house for any parent whose child is learning how to read. While the characters, sound effects, and other multi-media aspects of the game are so-so, the amount of material is in depth and there was obviously...
---