Educational Games #10
Search a Classic Game: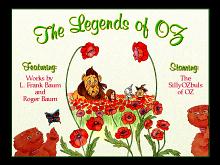 Legends of Oz, The 1993
Introducing the SillyOZbul of Oz! Join the lovable characters in the magic Land of Oz for their new adventures on CD-ROM. Enjoy the complete story of L. Frank Baum's classic The Wonderful Wizard of OZ, with faithful recreations of M. W. Denslow's original illustrations linked to interactive stories of all...
---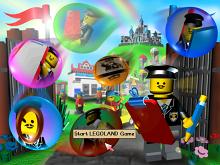 LEGO: Legoland 2000
Players design and run their own LEGO theme parks in this lighthearted business sim. Unlike the real world parks in such locations as Carlsbad, CA, and Windsor, Great Britain, these PC parks are staffed and patronized by familiar LEGO toy characters. Beginning as a park manager in training, the player...
---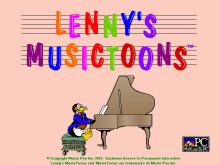 Lenny's Music Toons 1993
Controlling Lenny the penguin, you play several edutainment games with musical persuasion. Along with the games, many humorous things in his house can be activated. For instance, you can turn on the TV and you will see advertisements, ridiculous news reports and MPTV (a penguin-themed take-off of MTV). The graphics...
---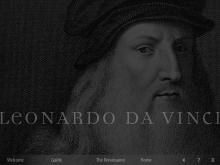 Leonardo Da Vinci 1997
One of the best CD-ROMs ever made in any genre, period. The review of this outstanding CD in Business Week hit the spot so well I'd like to transcribe it here in full: "When Microsoft Chairman William H. Gates III plunked down $31.8 million to buy a Leonardo da Vinci...
---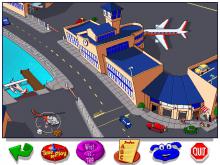 Let's Explore the Airport 1995
Let's Explore the Airport with Buzzy is a program which on first glance seems kind of lame. Yeah, kids like planes and all that, but why would they want to learn about airports? That sounds as exciting as checking out the box factory. This game, though, offers an incredible array of...
---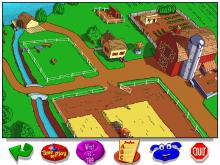 Let's Explore the Farm 1995
The Farm allows kids 3-8 (or any age) to explore the idyllic farm, as depicted in movies - orchards, horse, gardens, cows, chickens, waterwheel, fields, a pond - it's all here. Kids learn about the operation of a farm in over 40 different locations around the farm, with their guide Buzzy...
---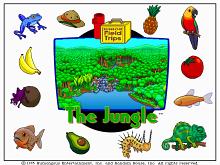 Let's Explore the Jungle 1995
Let's Explore the Jungle With Buzzy is a great game simply because it delves into subject matter which most kids love. While Let's Explore the Airport With Buzzy and Let's Explore the Farm are informative, they aren't subjects which most kids are really excited to learn about. The jungle, however,...
---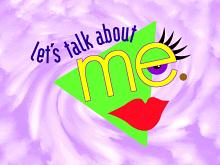 Let's Talk About Me 1996
Let's Talk About Me can best be described as an activity center for 10-14 year old girls. The game combines quizzes and mini-games with more exploratory activities like horoscopes, and fashion designers. The game was designed to specifically appeal to girls - there is no combat, and the...
---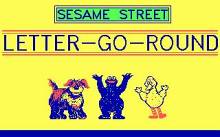 Letter-Go-Round 1988
The Sesame Street Muppets invite a child player for a spin on the Letter-Go-Round!. By catching and matching letters on a spinning ferris wheel, children practice recognizing and matching letters, simple spelling and word formation. ...
---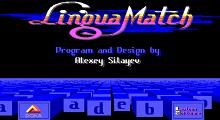 LinguaMatch 1994
LinguaMatch is a neat little electronic dictionary that translates hundreds of words in any of these languages to any other: US English, UK English, German, French, Spanish, Italian, and Russian. Words are grouped into a number of categories such as actions, cities, parts of body, food, questions, numerals, and many...
---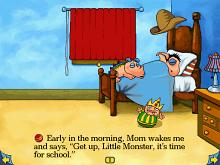 Little Monster at School 1994
The story begins with Little Monster waking up and getting ready for school. He arrives along with Grendella Grithix, Little Laff Verakisser, and Yally Verakisser. Yally is the main focus of the story and is primarily established as a character who is grumpy and unwilling to do much. For instance,...
---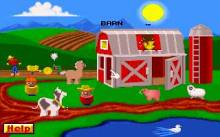 Little People Farm 1992
Little People Farm is very colorful, which is good as it is aimed at children. However this game is heaviest on the manure - it is a big pile of crap. Even the most vapid, empty minded child would find this title to no more than five minutes of fun....
---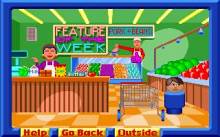 Little People Main Street 1992
Little People Main Street is presented in the exact same style as Little People Farm, featuring the same extremely colorful graphics and the same soothing music. The game play is also still the same: you explore the town by clicking on areas that reward you with some simple animation and...
---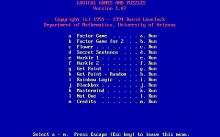 Logical Games and Puzzles 1994
Logical Games and Puzzles is a great collection of math puzzles coded by David Lovelock, math professor at University of Arizona. The package includes such classroom classics as Factor Game, Hurkle, and Coin Swap, but also other interesting math puzzles and games I haven't come across before, such as Grocery...
---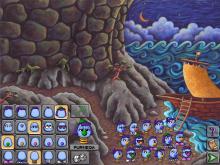 Logical Journey of the Zoombinis 1996
Logical Journey of the Zoombinis starts out on Zoombini Isle, where you are asked to make a group of sixteen Zoombinis. You must choose between different hair-styles, eyes, feet and nose colors, giving only two Zoombinis each the same features. This game offers 12 different activities, but only nine will be...
---
Lost Tribe, The 1995
YOU get to go back in time and lead a prehistoric tribe to a new homeland in The Lost Tribe. When the volcano that your tribe has always called "home" explodes and molten lava engulfs your village at its base, you have little choice but to assume command of your frightened...
---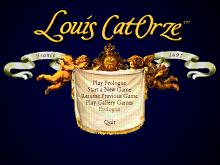 Louis Cat Orze: The Mystery Of The Queen's Necklace 1995
This is a CD-ROM history lesson cleverly designed as a mystery. The Queen's necklace has been stolen, and you, the trusty investigator, have a short six days to track down the thief. The Royal Palace at Versailles is the scene of the crime. Aided by the mischievous Louis Cat Orze,...
---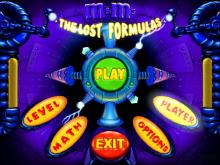 M&M's: The Lost Formulas 2000
M&M's: The Lost Formulas is an engaging game where players take on the role of Yellow, the peanut M&M. Your job is to track down the lost formulas that the M&M's Minis have stolen and hidden in the factory. Finding the hidden pieces of the formula requires breaking boxes of...
---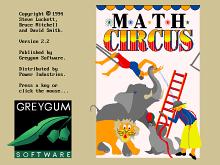 M*A*T*H*S Circus (a.k.a. Maths Circus) 1992
Definitely one of the best math titles ever made, M*A*T*H*S Circus is a collection of puzzle-like math-oriented activities for all ages. Although it may appear to be a program for young kids, don't let the circus themes fool you. The themes actually serve as clever hooks for problems and puzzles...
---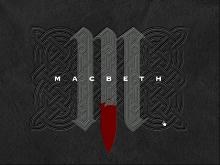 Macbeth 1995
One of the best CD-ROMs ever made and in my humble opinion the best software ever made about Shakespeare's works, Voyager's Macbeth is a masterpiece in literary CD-ROM. The CD not only includes the fully indexed and searchable text of Shakespeare's famous tragedy (based on the recently published Cambridge edition,...
---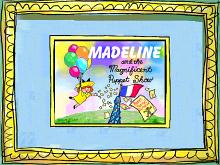 Madeline And The Magnificent Puppet Show 1995
Bonjour! Mr. Benet and his animals face eviction by his greedy landlord. But never fearóMadeline is here! To raise enough money to help Mr. Benet, Madeline is putting on a magnificent puppet show! She wants your help finding everything she needs to pull it off. Can you do it? ...
---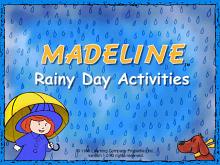 Madeline's Rainy Day Activities 1996
Madeline Rainy Day Activities gives young players over 100 activities to while away the time during rainy days. Games, puzzles, and stories are all included, and children will have the opportunity to interact with Madeline. ...
---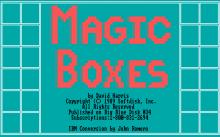 Magic Boxes 1989
A mathematical game with a twist: you are given a four by four equation lattice with the symbols and numbers missing. Your job is to fill in the squares so that all the equations across and down are correct. You have a set of numbers and symbols at the bottom...
---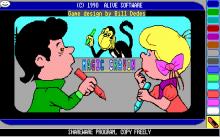 Magic Crayon 1996
Magic Crayon is a children's coloring book game where you get to color more than 30 pictures. You can color in four different parts: Shading, Cartoon Critters, Coloring Book and Learning color. In Shading you look at a picture of a animal or plant and try to see if you...
---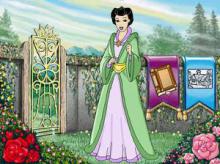 Magic Fairy Tales: Barbie As Rapunzel 1997
Players follow the story of Rapunzel with the chance to play six different games along the way. The first is Dress Up, accessed from the first page of the story. By clicking on the stairway, players enter a small room where Barbie (as Rapunzel) keeps her dresses, accessories, and jewels....
---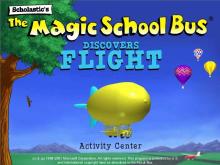 Magic School Bus Discovers Flight 2001
Children join Ms. Frizzle and her class as they field-trip to the Walkerville Air Show. Upon arrival, children explore to find four multi-level games, two interactive experiments, two creative activities, three short videos, and loads of interesting facts - all focusing on flight, animals that can fly, and aviation. The games...
---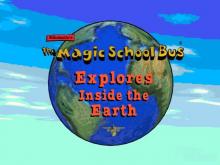 Magic School Bus Explores Inside the Earth 1996
The Magic School Bus is the basis for a multimedia project for children headed by Scholastic. The Magic School Bus characters and stories appear in television shows, books, board games, and CD-ROM computer games, always with a lesson to be learned and an emphasis on fun and understanding. In the...
---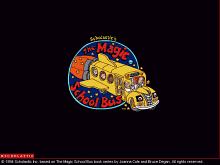 Magic School Bus Explores the Human Body 1994
In this second Magic School Bus game based on the educational book series from Joanna Cole and Bruce Degen, Ms. Frizzle and her class take a trip inside classmate Arnold's body. From Arnold's head to his toe, the group travels through every system, including the Upper and Lower Digestive System,...
---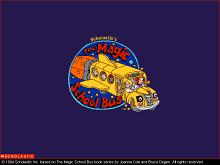 Magic School Bus Explores the Solar System 1994
The Magic School Bus is the basis for a multimedia project for children headed by Scholastic. The Magic School Bus characters and stories appear in television shows, books, board games, and CD-ROM computer games, always with a lesson to be learned and an emphasis on fun and understanding. In the...
---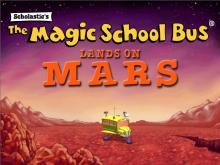 Magic School Bus Lands on Mars 2000
This particular Magic School Bus program fits the age profile of 6-10 better than other programs in the series. Certain segments, such as building a Mars Land Rover, will hold younger children's attention best, while all children will be interested in the creation of a postcard. Not only can the...
---