Arcade action Games #14
Search a Classic Game: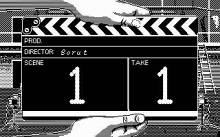 Charlie Chaplin 1988
Charlie Chaplin is a unique game, in which player takes part of the world-wide famous comic. As Charlie Chaplin player has to star in films, which are much in the line of famous black-and-white masterpieces. After scene is filmed player is given opportunity to edit it. Once every scene for...
---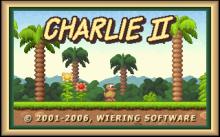 Charlie II 2001
Charlie II is the successor of Charlie the Duck. Once again, you playing the duck Charlie across many different levels in this platformer.The game contains 18 levels, with different worlds. Some levels are hidden, and can only be accessed through a secret exit. After the end of 6 levels, you...
---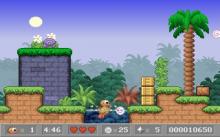 Charlie the Duck 1996
Charlie the Duck is a scrolling platform action game in Mario style, starring a cute little duck named Charlie. The player must help Charlie find his way through several levels, collecting coins, diamonds and other items, and watching out for dangerous creatures. Charlie can also dive into the water and...
---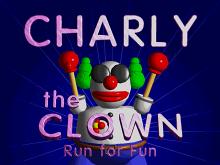 Charly the Clown 1996

---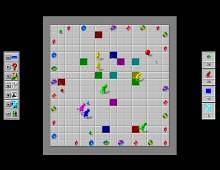 Charm Rocks 1994
ImpArea and Charm Rocks are two interesting action games from DOKA that resemble a combination of board games and whack-a-mole. The objectives of both games are similar: catch as many 'imps' as you can. In ImpArea, you catch the imps by trapping them inside a drinking glass, while in Charm...
---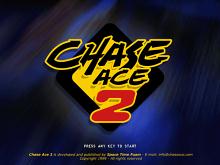 Chase Ace 2 1999

---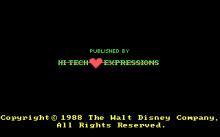 Chase on Tom Sawyer's Island, The 1988
This Pac-Man inspired maze game is based upon the Tom Sawyer's Island attraction at Disneyland. Players maneuver Tom Sawyer along the island's paths in his quest to gather berries. However, Aunt Polly, Injun Joe, and after the third level, a bear, chase after Tom. He can avoid...
---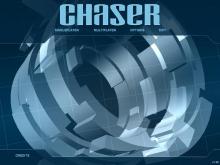 Chaser 2003

---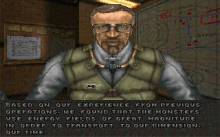 Chasm: The Rift 1997
Chasm: The Rift is a run-'n-gun shooter. As a Marine, the player has been sent inside a power plant to investigate the loss of power at the plant. They later discover that a group of monsters known as the Timestrikers are using the power to create ruptures in time that...
---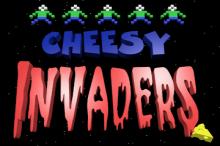 Cheesy Invaders 1994
Cheesy Invaders is a clone combo of Space Invaders and Galaxian. Strange aliens are trying to attack earth and you have to stop them. You aim with your mouse and just shoot the aliens by clicking with your mouse. You fight against races known as The Planets, Mac and Cheese...
---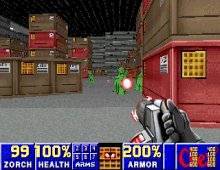 Chex Quest 1996
Chex Quest is a 3D FPS running on a modified DOOM engine.The planet Bazoik has been overrun by Flemoids- mucous-like alien creatures who are consuming all of the IFC's (Intergalactic Federation of Cereals) nutritious foods. You, a large square-shaped man must go in and rid the various levels of...
---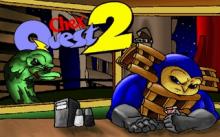 Chex Quest 2 1996
In the sequel to Chex Quest, you again play the square cereal man. This time you Flemoids have taken over your cities, and its up to you to stop them. Using your arsonal of weapons from your first adventures, you travel to through the city all the way...
---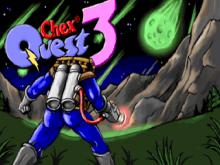 Chex Quest 3 1998
The original Chex Quest came to realization when Ralston Foods offered the now defunct developer Digital Cafe to create a simple game to be bundled with their Chex cereal. Essentially a Doom total conversion of five levels (which was continued with another five in the download-only sequel), it nevertheless found...
---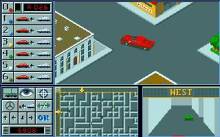 Chicago 90 1989
An action game where you can be a gangster or policeman. As a gangster, try to avoid the police. As a cop, try to catch the gangster. 3 difficulty levels....
---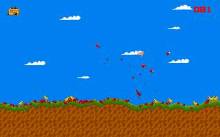 Chickens 1996
If you ever complained over meaningless violence on the TV, now is the time start again. The violence in chickens is truly meaningless. The poor innocent chickens run on to the screen and can't escape. All you have to do is throw (an unlimited amount) of bombs at them and...
---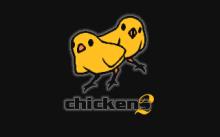 Chickens 2 1998
Gory events continue with this sequel to Chickens : As you can easily guess the human race is at war with chickens. Once again you kill as many chickens as you can. You have a limited time. And this time you don't use bombs, you have a pointer, every time...
---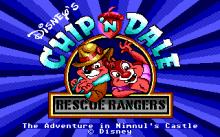 Chip & Dale in: Rescue Rangers 1990
Based on the famous animation series by Disney.In the game the player controls Chip helped by Dale (automatically controlled by computer), who break through the obstacles made by one of their archvillains, Professor Norton Nimnul. The Rescue Rangers go through 9 levels to save the Monterey Jack caught by mouse-trap...
---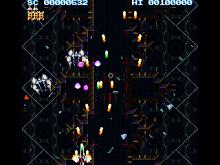 Cho Ren Sha 68K 1998
Cho Ren Sha 68K is another excellent shooter from Japan's incredibly prolific freeware game development community. This vertical shooter boasts excellent 2D graphics, soundtrack, and a lot of neat ship designs, especially the bosses. One thing I like about the game is that you can keep up to 3 power-up...
---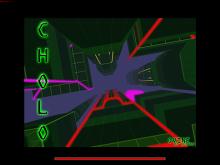 Cholo 2005
Cholo is an excellent remake of Commodore 64 game of the same name, originally released by Firebird.The plot: "[you] are Jared, a maintenance engineer who helps to look after the bunker where everyone has lived for several hundreds of years. You are also the champion of RAT, a game played...
---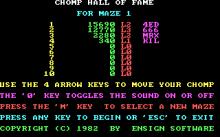 Chomps 1983
Chomps is a clone of the game Pac-Man. In the game the player controls a smiley face with the goal of collecting all of the dots in one of four mazes. To make this task more difficult there are a number of monsters that roam around the maze; Like Pac-Man's...
---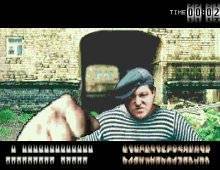 Choose An Enemy 1991
Choose an Enemy is a fighting game . Your aim is to defend your girlfriend against a guy who attacks her, shown from a first-person perspective. Before the fun begins, you have to choose your opponent. There are three men available with different speed and the ability to knock out...
---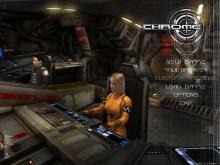 Chrome 2003

---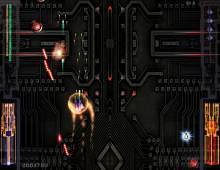 Chromium B.S.U. 2001
You are captain of the cargo ship Chromium B.S.U., responsible for delivering supplies to our troops on the front line. Your ship has a small fleet of robotic fighters which you control from the relative safety of the Chromium vessel.Do not let ANY enemy ships get past your fighters! Each...
---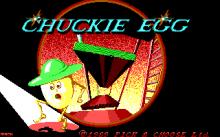 Chuckie Egg 1989
In the game you play Hen House Harry who has to collect 12 (a dozen) eggs from each level, while avoiding the ducklings. The levels each occupy a single screen, and are made up of platforms, ladders and lifts (or elevators), and are thus similar to those in classic...
---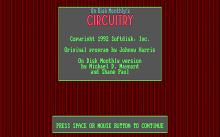 Circuitry 1992
A game released on Softdisk's Big Blue Disk series, Circuitry is a tetris style game in which you try to complete circuits across the block well rather than straight lines....
---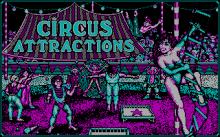 Circus Attractions 1989
The famous Circus Morelli offers five exciting events: trampolining, tightrope-walking, juggling, knife-throwing and jumping clowns.You control the artists during their sometimes dangerous stunts.Each attraction can be practiced on its own before all five have to be performed in order in the main performance of the evening.Each attraction also has a...
---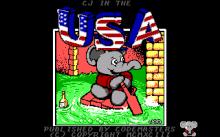 CJ in the USA 1993
The follow-up to CJ's Elephant Antics, in which we find that The Hunter has kidnapped CJ's brothers and sisters and trapped them at various points around the USA. Needless to say, young CJ sets off to rescue them.The game is a standard platform title, in which you can shoot peanuts...
---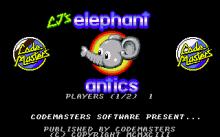 CJ's Elephant Antics 1993
CJ the baby elephant has fled captivity, and is desperate to reach his home in Africa. That means trekking halfway around the world, armed only with an infinite supply of peanuts and a handful of bombs (fortunately more can be collected as you go along).You start with nine lives, but...
---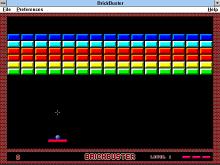 Classic Arcade Games for Windows 1995
Classic Arcade Games for Windows is a good collection of small arcade games for Windows. One of Impressions' least-known releases, CAGFW includes five arcade games, all of which are variant of arcade classics but still a lot of fun to play. We have Maze Craze, a thinly disguised Pac-Man clone...
---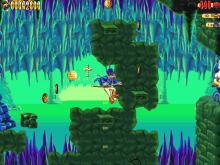 Claw 1997
Claw is a fun but little-known side-scrolling 2D platformer game from Monolith. The Adrenaline Vault's detailed review explains why action fans should take a look: "Based roughly during the 15th century, Claw takes us to an almost parallel earth where the known world is ruled by the Cocker Spaniard Kingdom....
---