Arcade action Games #44
Search a Classic Game: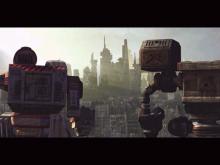 MechWarrior 3 1999

---
---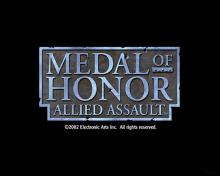 Medal of Honor: Allied Assault 2002

---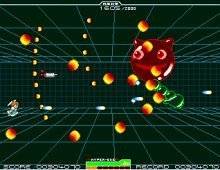 Medicalat 2002
Another fun "cute flying witch" horizontal shooter from Japan, Medicalat features smooth SVGA graphics and addictive gameplay that recalls the best of IREM's offerings. One of the best features in the game is the rocket that accompanies you, acting as a "wingman" that helps shoot the enemies. When you leave...
---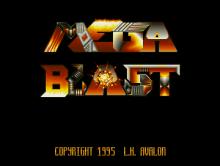 Mega Blast 1995
Mega Blast is a game based upon simple rules popularized by such classic titles like Dyna Blaster or Bomberman. A couple of players are placed in a maze and each of them have time-bombs at disposal. The goal is to eliminate adversaries; players can achieve this by detonating an explosive...
---
Mega Man 1990
It is up to the blue robot Megaman to stop the plot of Dr. Wily, the maverick lab assistant, by jumping and shooting his way past an army of robots. At the end of these levels are three of Dr. Wily's robot masters, Dyna Man, Sonic Man and Volt man...
---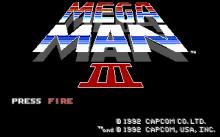 Mega Man 3: The Robots are Revolting 1992
Dr. Wily seeks once more to conquer the earth with his robotic creations and it's up to Megaman to stop him. This time, Megaman will face the likes of six different robot masters and the monsters within their levels. These bosses are Torch Man, Blade Man, Oil Man, Bit Man,...
---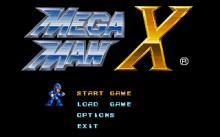 Mega Man X 1995
Mega Man X is a robot designed by Dr. Light to choose his own path in life. Years after he is created, Dr. Cain finds X and mimics his design to create a race of such robots called reploids. When the sigma virus infects these reploids, causing them to commit...
---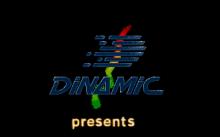 Mega Phoenix 1992
Mega Phoenix brings the concept of the earlier arcade game Phoenix into the 90s, to the extent that a coin-op version was later made by Gaelco. The game is a single-screen shoot 'em up in which the player moves left to right while shooting several waves. There is a shield...
---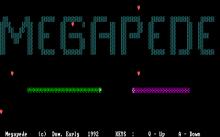 Megapede 1992
This straight-forward Centipede clone uses ASCII graphics in its presentation. You are able to move your base up, down, left, and right to shoot missiles at an oncoming megapede. The megapede will use grow pills on the field to get even bigger and will use the edges of the...
---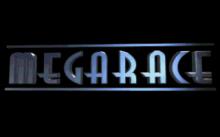 MegaRace 1994
Virtual Television has given us a chance to do the things that we can't make real in everyday life: Race through 14 great tracks in 5 different environments in a totally virtual place where you can kill each other quite easily with sidekicks or guns. In every track you will...
---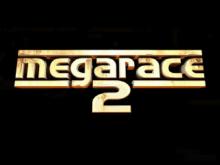 MegaRace 2 1996
MegaRace 2 is a 3d racing game with detailed graphics. You can choose between 14 armored cars loaded with weapons of mass destruction, and race on 6 different tracks. Only the cars are rendered in real-time 3d, while the tracks are actually pre-rendered. This allows the player to have very detailed...
---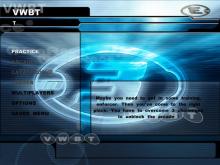 MegaRace 3 2001

---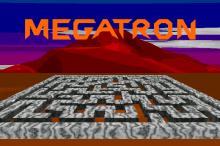 Megatron VGA 1993
In Megatron VGA the player sits in the cockpit of a large walking tank, similar to those from FASA's BattleTech universe.The player can walk around in a first person perspective through maze-like environments similar in technical presentation to Eye of the Beholder (the player can only walk in fixed steps...
---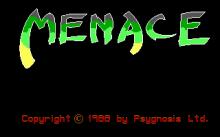 Menace 1989
Six ruthless dictators have collaborated to create the planet Draconia, which contains some of the most gruesome and harmful life-forms imaginable, all indulging in some rather unsavoury actions. Thus, you must go in your spaceship to destroy them all.The game is a side-scrolling R-Type-influenced shoot 'em up consisting of six...
---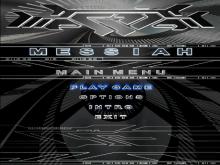 Messiah 2000

---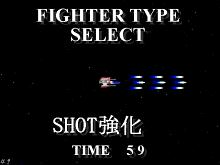 Messier 2000
Storm Caliber and Messier are two excellent freeware shooters from Japan. Both games feature fun gameplay, imaginative enemy ship designs, and plenty of cool power-ups to use. The graphics are excellent, although it is sometimes hard to differentiate between different enemies' shots, due to their graphics being quite similar. Both...
---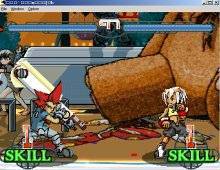 Metal Blade 2001
Yet another outstanding fighting game made with ASCII's Fighting Game Maker application (never released outside Japan, unfortunately), Metal Blade has it all: unique and well-designed characters, fluid animations, tons of cool fighting moves, and even a great soundtrack besides. Athough the first couple of fights are ridiculously easy in solo...
---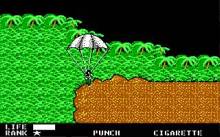 Metal Gear 1990
Near the end of the 20th century, a small fortified nation named Outer Heaven (founded by a mysterious war hero whose name and identity are shrouded in secrecy) is threatening the nations of the "West" with the development of a new prototype weapon named Metal Gear, a walking tank which...
---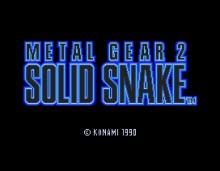 Metal Gear 2: Solid Snake 1990
Metal Gear 2: Solid Snake is a little-known release in Konami's popular Metal Gear series, because it was released only in Japan for Konami's MSX2 computer. It's not until the release of MSX2 emulator for PC and fanmade English translation patch in 1997 that PC gamers have a chance to...
---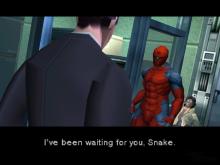 Metal Gear Solid 2000
Metal Gear Solid is one of the best classics I've ever played. It's been 7 years since I've played this game and when I played it yesterday my wife was begging me to come off the PC. When I first saw this game 7 years ago I realized this game...
---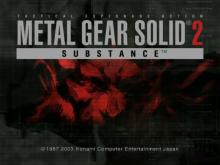 Metal Gear Solid 2: Substance 2003

---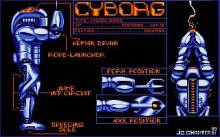 Metal Mutant 1991
Metal Mutant is an action game, where you control the eponymous machine, sent to the planet Kronox to find and destroy the insane computer AROD 7. Each level is not side-scrolling fluidly, but is divided into separate screens; upon getting to the edge of one screen you move to the...
---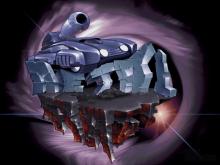 Metal Rage 1996
Metal Rage: Defender of the Earth is a shooting game in which the player controls a tank inside city environments. The game is completely in 3D, and both an inside and an outside view are offered.The tank can carry multiple weapons (shells, missiles, mines, drones) which can be used against...
---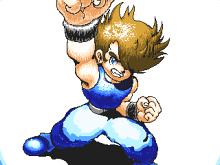 Metal Saver 1994
Metal Saver is a fun arcade-style game from Korea that plays like a cross between Bubble Ghost and Dinosaur Balls. Controlling either a male or female fighter (or play both in 2-player mode), your job is to blast all the enemies on each level without getting killed. The graphics are...
---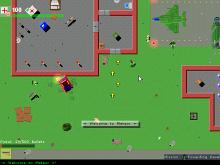 Meteor 1999
Meteor is a look down military shooter that runs under Win32 DirectX where you control the main character in real-time. The concept of the game is to stay alive, pot the baddies and complete the mission objectives for each mission. The bad guys come in numbers; they are smart and...
---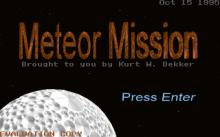 Meteor Mission 1995
Looks like someone has gone and abandoned some poor astronauts on a desolate planet again. It's your job to swoop them up and bring 'em home in Meteor Mission. In this fixed perspective arcade game you control the rocket ship as it drops from the mother-ship. You will direct the...
---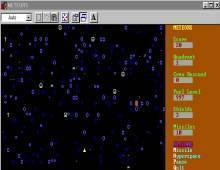 Meteors 1989
The player, flying a scout ship in space, is asked to rescue survivors from a space station caught in a meteor shower. During gameplay, the player's ship continually moves forward on the screen from the bottom to the top. Whenever it hits the top of the screen, it...
---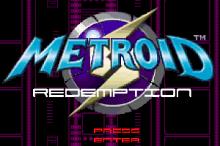 Metroid Redemption 2004
Metroid Redemption is a great fanmade platformer set in the universe of Metroid, Nintendo's immensely popular series. Beanjo's excellent review at Gamemakergames.com says it all: "Metroid Redemption is an original fan game based off of the popular Nintendo series: Metroid. The game stars the bounty hunter Samus Aran, who happens...
---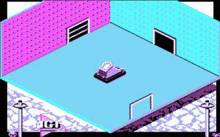 MGT 1987
This is an immersive isometric game where you start by having no clue about your mission. You drive a tank which moves under heavy inertia via directional controls, and bumps into walls and can only shoot. Gameplay resembles titles such as Alien 8 and Sweevo's World. Some blocks can...
---