Arcade action Games #49
Search a Classic Game: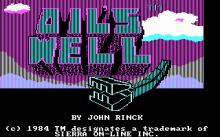 Oil's Well (1984) 1984
Extend your oil-mining robotic arm deep below the earth's crust to mine oil and line your pockets. But watch out for the monstrous bugs that lie in wait for you -- one touch of them to the robotic arm and you lose a life!...
---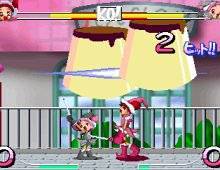 Ojamajo 2002
Ojamajo and Kakutuku are two excellent 2D fighting games coded by ASCII's Fighter Maker application. The games feature a good number of characters and moves, very fluid animations, and a well-balanced gameplay that is neither too easy, nor too difficult as to frustrate most people.Since both games were made with...
---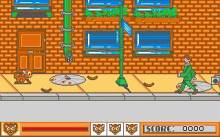 Oliver & Company 1989
You are Oliver, a cat from the Disney movie "Oliver & Company". The game is 3rd person perspective arcade scroller.Plot is same as in the movie. Oliver is homeless cat that teams up with a gang of dogs and their poor but good owner in New York. You control Oliver...
---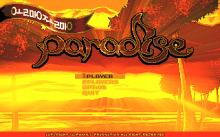 Olmangzolmang Paradise 1995
Olmang Jolmang Paradise is a Space Harrier-like arcade 3D shooter that allows one or two players to control characters from various Family Production. There are eight controllable characters in total: the two ships from Illusion Blaze; the two mechas from Iron Blood; the two anthropomorphic animal heroes from Pee &...
---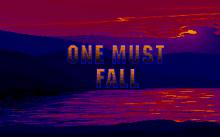 One Must Fall (Beta version) 1993
One Must Fall is an early beta version of the excellent fighting game One Must Fall: 2097. Interestingly, it is remarkedly different from the released version, it was originally developed as a side-scrolling karate game, with no signs of giant robots... hence, the absence of "2097" in the working title....
---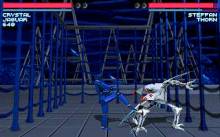 One Must Fall 2097 1994
One Must Fall 2097 is a fighting game with a twist. Instead of the usual Street Fighter II trend of games, in this game you play one of 10 characters controlling one of 10 huge robots in a fighting match.According to the game, in the year 2097, the human race...
---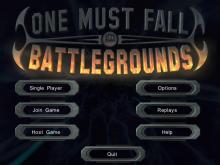 One Must Fall: Battlegrounds 2003

---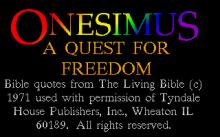 Onesimus: A Quest for Freedom 1992
You are Onesimus, a slave of Philemon. You want to escape from slavery and be free. For freedom you must go to Rome. There you must find the apostle Paul. He will teach you how to become a Christian. Only then will you discover true freedom.This game uses the Jill...
---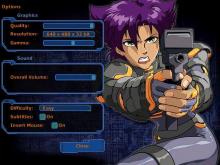 Oni 2001

---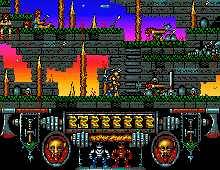 Onslaught 1990
As a highly respected warrior, you are attempting to conquer as many regions as possible. This is a three-stage task, as first you must fight through hordes of fighters simply to reach the castle, and then you have to climb the various sections of the castle, before battling with its...
---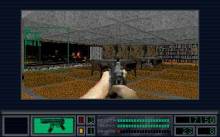 Operation Body Count 1994
In the year 2012, Foreign Terrorists led by the infamous Victor Baloch have taken control of the Twin "U.N towers" in the United States of America, capturing the leaders of the world who were holding a summit at the time.As a member of the Governments "Elite Force", trained to take...
---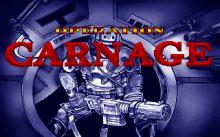 Operation Carnage 1996
Operation Carnage is an arena shooting game similar to Smash TV. The player controls a guy who tries to wreak havoc on the evil aliens who conquered and subdued Earth with soft takeover tactics. The humans are now bred like cattle and the Aliens feed off their souls.There are 8...
---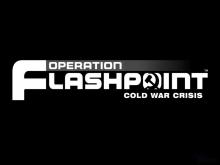 Operation Flashpoint: Cold War Crisis 2001

---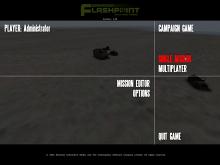 Operation Flashpoint: GotY Edition 2001

---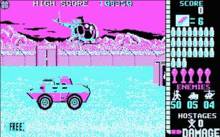 Operation Wolf 1989
You have been recruited for Operation Wolf, a desperate attempt to rescue prisoners from the enemy. Through a series of missions, you'll engage a variety of enemies, from soldiers to ninjas, patrol boats to helicopters, and more. Can you carry the day?Operation Wolf is an arcade conversion of the game...
---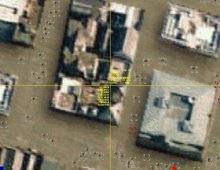 Orbital Sniper 2002
Orbital Sniper is a great freeware coffee break game from Finland with a simple premise: shoot potential assassins from a bird's eye view to protect VIPs. The plot was basically devised only to explain how you can view the action from so far above ground, but here it is anyway:...
---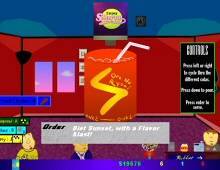 Ore No Ryori 2 2004
Ore No Ryori 2 is a superb sequel to a great PC remake of a Sony Playstation game that was a huge hit in Japan but never made it across the continent. As manager-cum-chef of a restaurant, your job is to cook the right orders for customers while running the...
---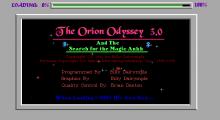 Orion Odyssey: The Search for the Magic Ankh 1991
The evil overlord Bytor and his supreme wizards have stolen The Ankh. This Ankh is said to have incredible powers if unleashed and in the hands of such an evil would be devastating to the entire galaxy. As Wally, the space flier, your job is to survive the harsh planets...
---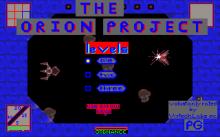 Orion Project, The 1994
The Orion Project is a single player space shooter released as shareware.In this game the player controls a space ship which is controlled entirely with the mouse, although a game pad is optional. One mouse button fires the thrusters, another fires the guns, while moving the mouse rotates the ship....
---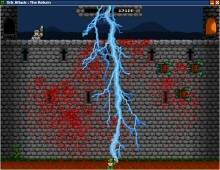 Ork Attack 2005
Wunda Flossy and Ork Attack are two quality entries in One Switch Competition. (Actually, Ork Attack was not finished in time for the competition, but it was the author's intent to enter). Wunda Flossy finished second, and I'm sure had Ork Attack been finished in time, it would have placed...
---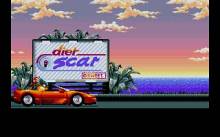 Oscar 1994
Your name is Oscar. You have to run and jump through 7 Levels in Hollywood-style (Science Fiction, Western, Horror, Cartoons, Dino, Detective and Gameshow) to find Oscars (yes – the Academy Award!). If you have enough Oscars you solve the level. You can choose the levels in every order you...
---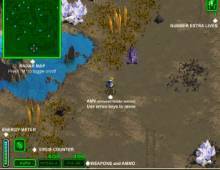 Outbound 1999
The second and one of the last releases from Freeform Interactive, a promising freeware developing arm of Ingava.com, one of the best freeware sites that folded in mid-2001. Rocket Download has the skinny on this fun Command & Conquer-style shooter:"Outbound is a fabulous freeware game that features full mechanized combat....
---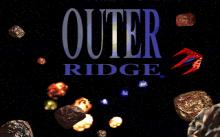 Outer Ridge 1995
Outer Ridge combines Asteroids with 3D space viewed from the cockpit, similar to Wing Commander. On each level, there is a certain quota of asteroids to destroy before moving on to the next sector. Controls are similar to asteroids, the player can rotate in 720 degrees of direction, and can...
---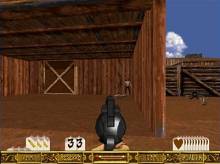 Outlaws 1997

---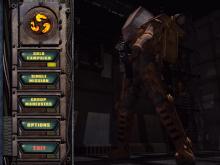 Outwars 1998
Outwars is a fun, innovative 3D shooter/strategy hybrid from SingleTrac that feels like Looking Glass' Terra Nova: Strike Force Centauri, except with a more stereotypical plot (think Starship Troopers) and "canned" NPCs but adding plenty of fun multiplayer options. You play an elite futuristic Marine protecting the universe from vicious...
---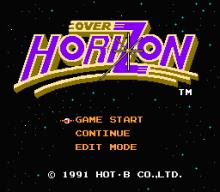 Over Horizon 1991
Over Horizon from developer HOT-B is one of the most underrated shoot 'em ups on the NES console. Reminiscent of R-Type in many ways, Over Horizon introduces many neat features to the crowded genre, such as speed-up of your ship, the ability to fire from the front AND back, and...
---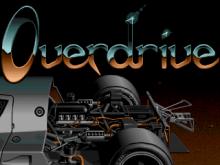 Overdrive 1995
This is a topdown racing game similar to Micro Machines in which the player gets to control 4x4s, buggies, super sports cars and GP cars etc.Race around 20 gruelling courses across five different terrains. Featuring super smooth, fast scrolling, excellent colour graphics with 2 player support....
---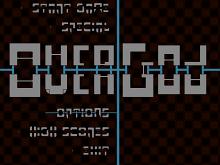 Overgod 2005
Overgod is a fun freeform shooter from Captain Pork, maker of Lacewing and Captain Pork's Revenge, two solid action games reviewed earlier on this site. The (somewhat superfluous) plot: "For too long has humanity been ruled by cruel and disputatious gods! Fly through the various layers of the Celestial Oversphere...
---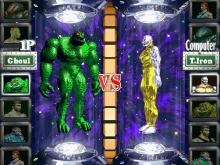 Overkill 1996
Overkill is a Mortal Kombat-esque fighting game featuring human, alien, and robot characters in a futuristic/space setting. The characters and backgrounds (which are animated) are 3D-rendered in high resolution SVGA. In addition to the standard single and two-player modes there is also a practice mode....
---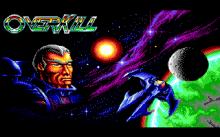 OverKill (1992) 1992
You arrive at your home planet after a long space flight, only to find it has been destroyed by a demonic warlike alien race that kills for sheer pleasure. You are out for revenge. Your single-minded goal is to destroy the Battle Star. But before you reach him, you will...
---