Arcade action Games #71
Search a Classic Game: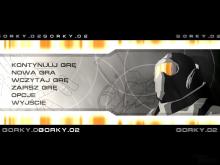 Soldier Elite: Zero Hour 2005
In Soldier Elite, the crash of a Russian submarine leads to an undercover investigation into the military laboratories of DNA scientist Jacek Parecki. Players will infiltrate the lab as agent Cole Sullivan, and with the use of advanced weapons and high-tech gadgets, Cole will discover what is hidden within the...
---
Soldier of Fortune 2000
When I first laid eyes on the ultra-violent Soldier of Fortune (SoF) last spring I thought to myself, "Well, that job in the games industry sure was fun." I couldn't believe that someone was actually creating a shooter that was so realistically brutal, especially in light of the numerous debates...
---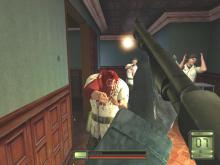 Soldier of Fortune 2: Double Helix 2002
2000's Soldier of Fortune offered gamers a first-person opportunity to outsmart evil terrorist plots and battle international criminals with real life state-of-the-art weaponry. Running on a modified version of the Quake III Arena engine, Soldier of Fortune II: Double Helix boasts more detailed 3D environments and a more accurate representation...
---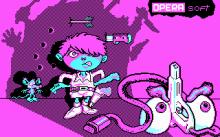 Solo 1989
You're Carlitos, the usual school boy who still has to hear the recommendations of his mother. Everything was going fine until someday you left your home and found a deserted street, but almost instantly you heard the sound of a grenade exploding, and some bad guys with a shotgun. You...
---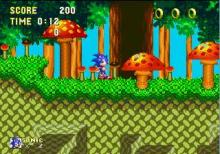 Sonic & Knuckles Collection 1996
I must admit that I got a little nostalgic when I loaded the Sonic and Knuckles Collection onto my hard drive. After all, I had not played these games since I moved away from home, leaving my brother and his Sega Genesis behind. Video games have made amazing progress since the...
---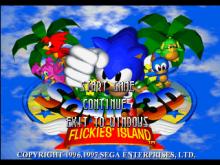 Sonic 3D: Flickies' Island (a.k.a. Sonic 3D Blast) 1997
Sonic 3D Blast, the first ever three-dimensional adventure has been converted over to the PC from the Saturn. In Sonic 3D Blast you must help Sonic rescue the flickies from Dr. Robotnik before the Chaos Emerald falls into the hands of someone capable and willing to use it to further...
---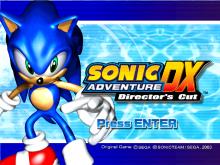 Sonic Adventure DX (Director's Cut) 2003
Sega's blue mascot makes his third appearance on GameCube as an enhanced remake of 1999's hit launch title for Dreamcast. This deluxe version of Sonic Adventure features revamped graphics and sound as well as Game Boy Advance connectivity for raising and breeding virtual pets called Chao. Using the color handheld,...
---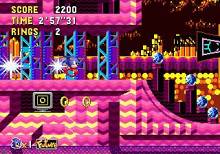 Sonic CD 1996
Dr. Robotnik has returned to capture a magical island in the sky, which only appears once every century. Sonic must stop the crazed doctor's evil plot, while rescuing his favorite gal-hedgehog, Amy. With enormous levels in the past, present, and future, the "Blue Dude with a Tude" is able to...
---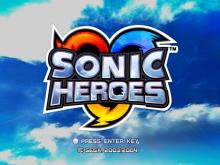 Sonic Heroes 2004
Sonic Heroes marks the first significant change in Sega's long-running franchise since 1999's Sonic Adventure on Dreamcast. Like the Sonic Adventure series, the levels are depicted in 3D from a perspective behind the character. Unlike Sonic Adventure and previous Sonic games, however, players control a three-character team throughout the colorful...
---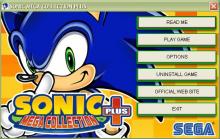 Sonic Mega Collection Plus 2006
Sonic Mega Collection Plus is a single-disc compilation featuring all seven Sonic-related games released on the 16-bit Genesis console during the years 1991 to 1996. None of the games have been enhanced specifically for the PC and are presented in their original, emulated form. Featured 16-bit titles include Sonic the...
---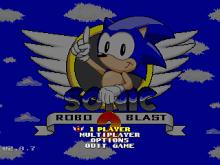 Sonic Robo Blast 2 1998
Sonic, the fastest blue hedgehog in the world, keeps on fighting evil Dr. Eggman with the help of his friends Tails and Knuckles. This new platform adventure brings another chapter to the endless war saga. Jump higher and run faster than ever to pick up as many rings as you...
---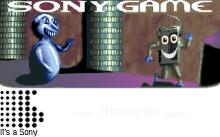 Sony Game 1990
Probably one of the worst promotional games ever made, Sony Game is a quaint platformer starring everyone's favorite Walkman-- SONY's, of course. It's a typical platformer in every respect, except that from time to time you will find a SONY store in which you can browse the latest SONY Walkman...
---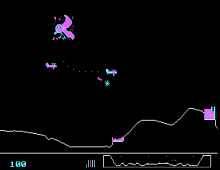 Sopwith: The Author's Edition 2000
You play single player or against the computer flying a Sopwith biplane and trying to shoot down the enemy planes and destroy all the enemy buildings. "Sopwith (The Author's Edition)" is the only "officially" released version of the series and adds new features like novice mode, damaged but flyable planes,...
---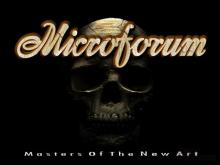 Soultrap 1996
PC Gamer says it all about this ambitious 3D platformer that is not as good as Pandemonium!, but is well worth a look: "Attempting to mix elements from first-person shooters like Doom with 3D platformers like Tomb Raider, [Soultrap] is definitely in a different genre than most of the other...
---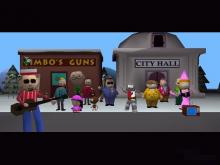 South Park 1999
South Park is under attack! Hordes of rampaging turkeys, robots, aliens, and other terribly wierd enemies are out to destroy the town for one reason or another. In 1 player mode, you can choose to play as either Kyle, Stan, Kenny, or Cartman, and save the world, well at least...
---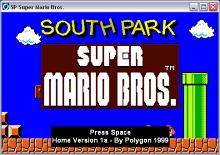 SouthPark Mario Brothers - Enhanced Edition 2000
Although Nintendo never made a PC port of its console-only blockbuster Super Mario Brothers, PC gamers have access to many unauthorized "PC versions" programmed by zealous fans. SouthPark Super Mario Brothers is one of the better releases that should please both Kenny's and Mario's fans. This Enhanced Edition features bigger...
---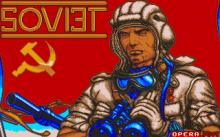 Soviet 1990
Set during the collapse of the Soviet Union, this arcade style game puts the player in control of a Soviet tank. This tank must explore the areas of Vilnius and Baku and rescue all Russian citizens. Meanwhile, the rebel armies will attack with everything they have. The game uses an overhead...
---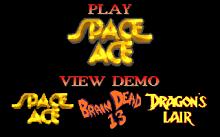 Space Ace (1994) 1994
Following the successful gameplay of Dragon's Lair, Don Bluth released this second conversion of his Laserdisc games series.You're playing Dexter, a guy fighting the evil madman Borf who has kidnapped your girlfriend Kimberly and is now threatening the world with his dreaded weapon, the "Infanto Ray" which turns adults into...
---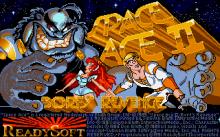 Space Ace II: Borf's Revenge 1991
When Readysoft released its floppy-based version of Space Ace, not all of the original laserdisc footage was used. Space Ace II: Borf's Revenge reedits the scenes that were left out into a new story, with a few additional scenes added to tie everything together. ...
---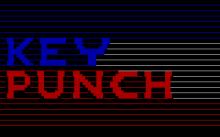 Space Battles 1993
Space Battles contains four different games on one disk: Space War Moon Lander Meteor Shower: In this game numerous meteors are falling! Your goal is to guide your character and collect as many of the pieces of the scene as you can. When a meteor falls it...
---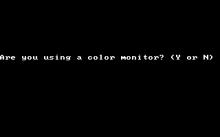 Space Commanders 1983
A Space Invaders clone. Defend earth from endless waves of attacking aliens. Shoot the UFO for extra points. ...
---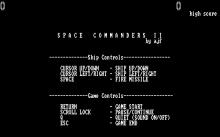 Space Commanders 2 1985
The arcade game is back! Destroy those aliens before they destroy you. With three lives, you must fight back at the aliens with your space ship as they come closer and closer. Can you wipe them out before they wipe you out?A screen full of aliens coming...
---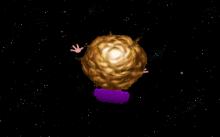 Space Dude 1994
Space Dude is probably one of the worst video games I have ever played. The poorly drawn animation, the unresponsive controls, and the totally gratuitous animation sequences all conspire to make Space Dude nearly unplayable. Graphically, Space Dude is very weak. The animation is smooth, but it is very poorly...
---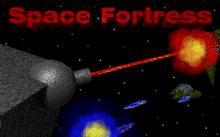 Space Fortress 1999
Fleets of alien vessels are quickly approaching the Space Fortress! They are overwhelming and there is no chance of victory. However, they can be held off as long as possible. The space fortress weapons will destroy as many as possible.Space Fortress is a static space shooter. The player sits at...
---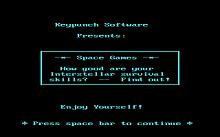 Space Games 1986
Space Games is yet another collection of thoroughly average arcade games sold as one compilation. Keypunch was one of the world's first "shovelware" publishers, and this title is no exception. You will find in here four games, none of which matches the caliber of any one Atari game. In "Space...
---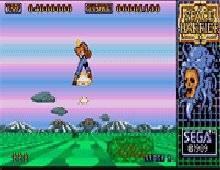 Space Harrier 1989
Run... fly... dodge those obstacles, but return fire on wave after wave of attacking aliens. Armed with a really big gun, you have to defend yourself against the alien hordes using your wits to navigate around the screen. But watch out for those end of level bosses!Originating in the arcades,...
---
Space Hawk 2000
Space Hawk is a decent "caveflyer" multiplayer shooter inspired by Amiga classic Gravity Force. Formerly meant to be released as shareware, the game has been made freeware by the author. The concept is simple: equip your ship with weapons, then battle other players to the death in various arenas. You can...
---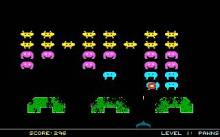 Space Invader 1998
Bad Space Commander clone. ...
---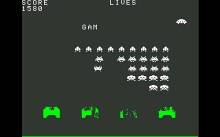 Space Invaders 1996
Invaders 1978 is a clone of Taito's Space Invaders, modeled to closely resemble the original arcade version. The player is at the bottom of the screen facing upwards, moving left and right to shoot the row of aliens as they move left and right. Aliens at the top of the...
---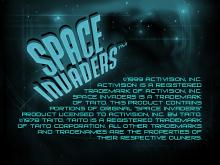 Space Invaders 1999
First contact occurred November 22nd, 1978, and just when you thought the skies were safe again, those ill-tempered Space Invaders are back after a twenty year layoff. That's right, Z-Axis has teamed up with Activision to bring back the space shooter of all space shooters, Space Invaders. The classic 2D...
---