Arcade action Games #48
Search a Classic Game: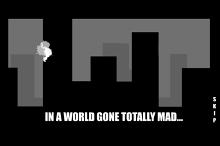 Madness Interactive 2003
Madness Interactive is a fun Windows version of a Flash game of the same name, made by the guys at Flecko.net based on the popular "Madness" Flash series. This huge game features many gameplay modes, weapons, and naturally a ton of targets to maim and kill. Like the Flash series,...
---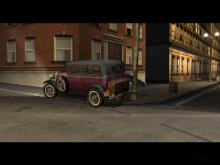 Mafia: The City of Lost Heaven 2002
Mafia takes place in the fictional 1930s city of Lost Heaven. The player takes the role of a relatively innocent cabdriver who becomes involved in the underworld of organized crime through a random accident. While between fares one night, the hero is suddenly approached by two shady characters in urgent...
---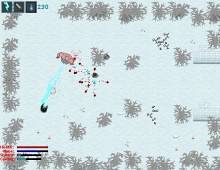 Mage Craft 2003
Mage Craft is a fun freeware action/RPG game from Robert Lupinek a.k.a. Darthlupi, a lone programmer. Similar to Magic & Mayhem, the game weaves elements of action and RPG into a very fun game. The plot, according to the official site: "[you] play the role of a young student in...
---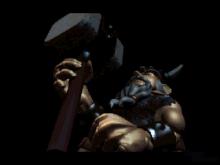 Mageslayer 1997
Raven Software is typically known for its 3D corridor shooter games, such as Hexen, Hexen II and their work on Quake. So, Mageslayer, a top down 3D action gore-fest, is a bit of a departure for them. And is this departure a good thing? Quite simply, yes. As previously stated before,...
---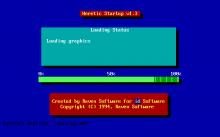 Magic & Mayhem for Heretic 1995
Magic & Mayhem for Heretic is a commercial CD-ROM package containing over 1500 levels for Heretic. The CD-ROM includes Doom-It, a popular tool from the time that allows the user to select one or multiple wad files and patch them into the game. ...
---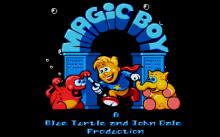 Magic Boy 1993
Join Magic Boy as he attempts to become a master wizard, and he does this by shooting enemies, putting them in a bag, and throwing them away. He also must get through four areas: Sand Land, Wet World, Plastic Place, and Future Zone. There are also several power-ups that help...
---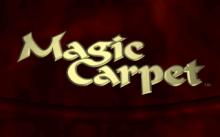 Magic Carpet 1994
Bullfrog's innovative Magic Carpet combines elements of a first-person shooter, a combat flight simulation, and a real-time strategy game. The player takes the role of a wizard's student, who must save the world when his master is stolen away by an evil dragon. This hero apprentice travels on a magic...
---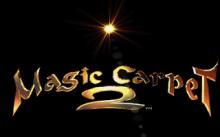 Magic Carpet 2: The Netherworlds 1995
Magic Carpet 2 successfully continues the legacy of a carpet riding magician, this time following the original magician's apprentice, as he flies against the demon overlord who seeks to destory the mortal realm. You may be saying to yourself "Yeah, yeah. Fly a carpet, blast some bad guys.. badda bim, badda...
---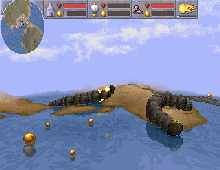 Magic Carpet Plus 1994
Magic Carpet Plus is the final evolution of the original Bullfrog game and includes the original Magic Carpet and the Magic Carpet Hidden Worlds Expansion Disk. All together, there are more than 75 levels, including twenty custom built multi-player levels, network support and real-time game play. The Hidden Worlds expansion...
---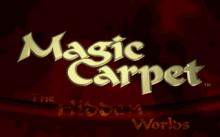 Magic Carpet: The Hidden Worlds 1995
The Hidden Worlds is Bullfrog's add-on to Magic Carpet. It features tougher missions and computer opponents in new landscapes with new spells... ...
---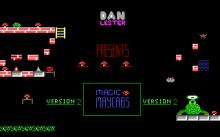 Magic Maycabs 1994
Magic Maycabs is based on the classic BBC Micro game Magic Mushrooms. However, the player controls a car in this recreated DOS version of the game. The small car needs to zoom around each level collecting every mushroom. Once all the mushrooms for the level have been found, an exit...
---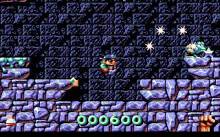 Magic Pockets 1992
In Magic Pockets, players control the cool Bitmap Kid who has deep pockets that can store virtually anything. Bitmap Kid's mission is to get back his toys that were stolen by some creatures.The game is a side-scrolling shooter that plays out across four worlds inhabited by a variety of enemies....
---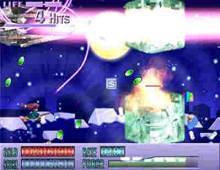 Magical Broom Extreme 2002
Magical Broom Extreme is another spectacular freeware shooter from Japan with jaw-dropping 3D weapon effects and very good gameplay. You control a cute little anime witch who shoots from her broom. The objective, naturally, is to make your way to the end of each horizontal-scrolling level to get to the...
---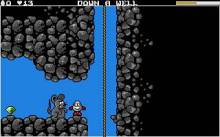 Magicland Dizzy 1993
Dizzy, the egg protagonist, is back in his fourth installment: Magicland Dizzy. The land has been corrupted by an evil wizard, and it's Dizzy's job to set everything right. To do this, he must walk, jump and flip through a large number of screens, pick up and use various items,...
---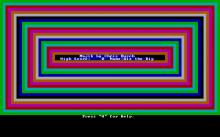 Majik 1990
For fans of Kroz and ZZT comes a textmode dungeon romp even busier and more abstract! You play a wizard who has ventured into caverns in pursuit of greatness -- as measured in the form of loot, here broken down into gold, gems and orbs. You're up against...
---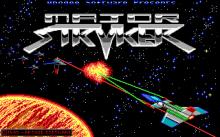 Major Stryker 1993
Major Stryker is another of Apogee's attempts to make a commercial-level shareware game. It's a rather typical shoot-'em-up vertical scroller with EGA graphics. ...
---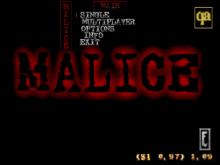 Malice: 23rd Century Ultraconversion for Quake 1997
Malice: 23rd Century Ultraconversion for Quake is a commercial mod of Quake. While requiring a full, registered version of Quake, it acts like a stand-alone game, employing its own characters, weapons, environments, rules, etc. The player assumes the role of a mercenary named Damage, who works for the boss...
---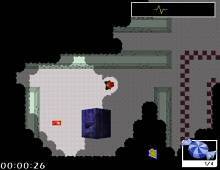 Mall Monster 2002
Mall Monster is a great game from a team of programmers at Digipen Institute of Technology. You play a little kid who has been locked inside a mall, and now it's the middle of the night and you have to get out before the mall monsters get you. The gameplay...
---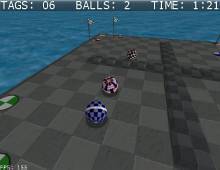 Malos 2000
Malos is a unique strategy/action hybrid that plays like a board version of "Tag" game. As the official page describes, "...each level contains a set of red tags on a grid. As the player, you control a sphere on the grid. To beat a level you must move your sphere...
---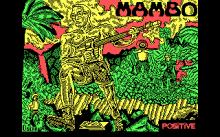 Mambo 1989
Mambo, the most intrepid secret agent of the galaxy, has to fulfill a dangerous mission: entering into an enemy base The base is filled with crazy guardians who wouldn't hesitate in shooting against the smallest movement or launching missiles that could constitute a serious danger for humanity. They are not...
---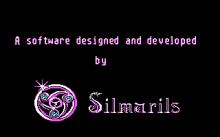 Manhattan Dealers (a.k.a. Operation: Clean Streets) 1988
You're Dirty Harry and you need to find and beat up dealers to get drugs and burn them outside the town, which will regain your energy. This is the Silmarils' first game. In 9 screens, you can fight with ninjas, amazons, punks and other thugs and low-lives, and you've only...
---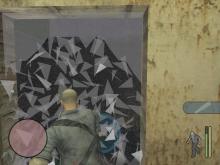 Manhunt 2004
Rockstar North's first game after Grand Theft Auto: Vice City is billed as an "urban horror" title that has players being hunted for the sole entertainment of a wealthy madman. Following a storyline that draws similarities from such films as The Warriors, Hard Target, and The Running Man, Manhunt casts...
---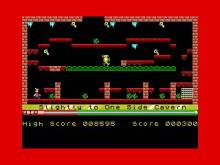 Manic Miner 1997
You play the role of Miner Willy, a bold explorer and adventurer. He discovers a network of underground caverns used by an advanced but now extinct civilization, and realizes that the mines contain lucrative metal ores. Through 20 caverns, you must collect all treasures before all time (air) runs out,...
---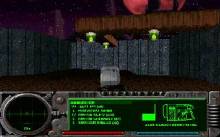 Marathon 2: Durandal 1996
Your actions at Tau Ceti in defeating the alien Pfhor have branded you a living legend, a hero. But, past actions mean nothing in the face of new dangers and challenges awaiting you in yet another alien land, the planet Lh'owon, far from Tau Ceti and Earth. Seventeen years have...
---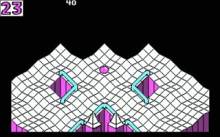 Marble Madness 1986
A port of the arcade game. The idea is deceptively simple: Guide a marble down a path without hitting any obstacles or straying off the course. The game is viewed from an isometric perspective, which makes it harder to stay focused on the direction the ball is to follow. There...
---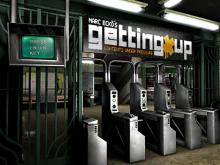 Marc Ecko's Getting Up: Contents Under Pressure 2006
In the role of a thoughtful urban rebel named Trane, players tag their way to greatness in this graffiti culture action-adventure. Set in the fictional city of New Radius, the game pits Trane against an overbearing, repressive government, and the hero must use stealth, street fighting, and spraycan style to...
---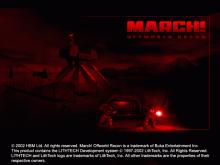 March! Offworld Recon 2002
March! Offworld Recon is the latest generous offering from the infamous publisher, Oxygen Interactive. The storyline is solid and perhaps even inviting, and follows the adventures of a gang of men on Mars, where humanity had faced numerous difficulties. One by one, all of the colonists decide that it would...
---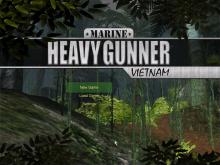 Marine Heavy Gunner: Vietnam 2004
Militarily motivated action gamers are challenged by the jungle warfare of Vietnam in this value-minded first-person shooter deployed by Groove Publishing. Following Marine Sharpshooter and its sequel, this is the third release in the publisher's "Marine" shooter series. ...
---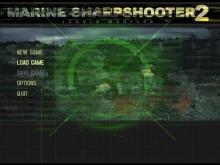 Marine Sharpshooter II: Jungle Warfare 2004
This modern-warfare shooter casts players as elite Marines and sends them to a dangerous African locale, where they must protect a controversial political leader at all costs. The game features ten different mission maps, each rife with threats that the skillful sniper must identify and eliminate before they can cause...
---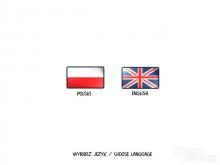 Mario Forever 2004
Since I was a little kid I remember playing the Mario games and this is one of the coolest ones I have played. I have always liked the 2d versions of Mario because it is simple and really fun. Although this game does not have yoshi who was my favorite...
---