Arcade action Games #39
Search a Classic Game: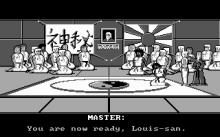 Kung Fu Louie Vs. The Martial Art Posse 1989
Louie, an expert in martial arts, must save his master from the grip of a local gang called Martial Arts Posse. Battle your way through several parts of the city using all your fighting skills to defeat members of the Martial Arts Posse, working your way to the final confrontation...
---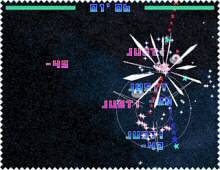 Kurukuru UFO 2003
Another fun action freeware game from Japan, Kurukuru UFO lets you pilot a flying saucer around the arena. In contrast to a typical shooter, you cannot control the firing direction of your saucer: in this game, your 'gun turrets' are stars (usually one or two) that rotate around the ship....
---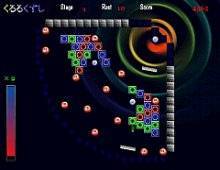 Kururu Kuzushi 2003
Kururu Kuzushi is a unique Breakout clone that takes the action to 360-degrees by putting blocks in the middle of the field, and adding another paddle to the arena. You move the mouse to rotate both paddles in clockwise or counterclockwise direction. This takes some getting used to, but once...
---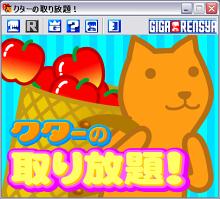 Kutar 2000
This download includes 15 fun mini-games starring cute Japanese cat *kutar* (asterisks are phonetically correct), created by Giga-Rensya, a promising Japanese freeware site. Although the games are in Japanese, there is not much text to read since they are essentially action games-- and great ones at that (also, there is...
---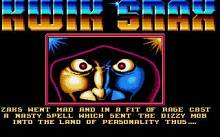 Kwik Snax 1993
Dizzy must rescue four of his 'Yolkfolk' (groan) chums in this game, from Cuckoo Land, Ice Land, Cloud Land and Zak's Castle. Like Fast Food it doesn't directly resemble the main series of arcade adventures, instead being a single-screen action game, resembling Pengo. The basic idea is to move...
---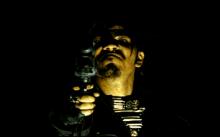 L.A. Blaster 1996
Los Angeles is overrun with evil Nolan's mutant army! Now the player chooses one of six cars which distinguish from each other in strength and handling. Then he drives on Los Angeles' streets and shoots the mutants which attack from all directions. Every car has a machine gun with unlimited...
---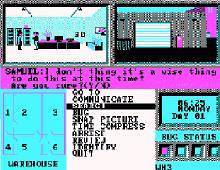 L.A. Crackdown 1988
In L.A. Crackdown you play a cop staking out a warehouse to gather evidence in order to break up a drug ring. The action is controlled by monitors in a surveillance van. A rookie officer assists you by searching rooms, planting bugs, and even interrogating suspicious characters (watch out, he...
---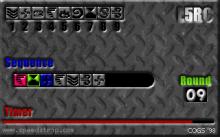 L5RC 1998
A micro game that challenges speed, memory, concentration and dexterity. Match as many elemental symbols with their corresponding index number before the timer expires. Practice on EASY mode, Play for high scores on EXPERT mode....
---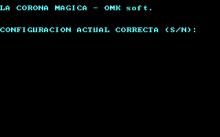 La Corona Magica 1990
This game is based on the Spanish animation series of the same name, broadcast on Televisión Española during the late eighties, so as in the TV series, the action will take place in the System of the Double Sun, composed of seven planets (some inhabited and some not) and twelve...
---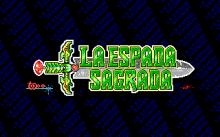 La Espada Sagrada 1990
La Espada Sagrada is an action game that consists of three phases, the third being more arcade-oriented than the first two. The protagonist Atahualpa Yupanqui aspires to obtain The Sacred Sword, and problems through the two early stages must be solved in order to find it. Then, in a third...
---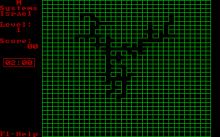 Labyrinth 1987
A game of maze navigation, in which you race against time through random-generated labyrinths of varying difficulty levels. Not only does the complexity of the mazes vary, but another level of challenge is added through changes in the size of your viewport - more difficult levels zoom it inwards,...
---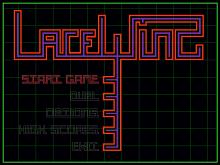 Lacewing 2003
Lacewing is a great arcade-style shooter that plays like a cross between Spacewar and Centipede. A "retro-style" game, the game's premise is your average "blast all aliens" plot, but the gameplay has much more variety than an average game of this type. The game is similar to cavefliers like Thrust...
---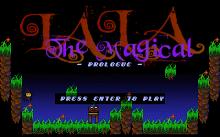 Lala Prologue 2012
The story, puts us in the role of apprentice witch poor Lala, who left alone in the Academy. The professor has left the windows open and all the formulas and potions have escaped. Our mission? Recover potions and return to their home before we drop a row of fifteen...
---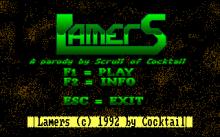 Lamers 1992
A small 'Lemmings' clone with a twist. This time around you have to kill the "Lamers" instead of saving them, " in order to prevent the lamers from reaching the computer. If enough of them reach it, they will destroy it and you will lose."You have several weapons at your...
---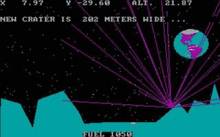 Lander 1984
GW-Basic game. Put the lander on the ground....
---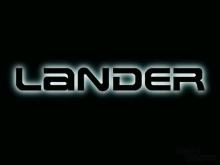 Lander (from Psygnosis) 1999
Much in the style of Activision's Battlezone, Lander is effectively a 3d remake and 'expansion' of ancient vector-based arcade game of the same name (familiar, no?). You take the role of a daredevil pilot out to make a fortune through a series of challenging missions in your trusty planetside lander...
---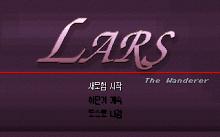 Lars: The Wanderer 1995
Lars: The Wanderer is an excellent fantasy 'action RPG' from Gravity, a Korean developer. The game is similar to Sierra/Game Arts' Zeliard in gameplay and style, except there is more emphasis on the use of magic. The gameworld is diverse and vast: you will explore towns, caves, and mazes from...
---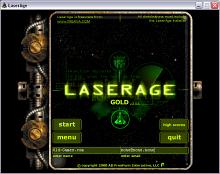 Laser Age 1999
Laser Age is a decent coffee-break sized vertical shooter from Freeform Interactive/Ingava -- one of the best freeware developers that folded sometime in 2000. Good SVGA graphics, detailed ships, and many different kinds of enemy ships help keep the game interesting for the few minutes that it will last, since...
---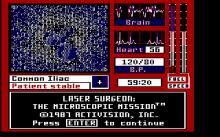 Laser Surgeon 1987
Laser Surgeon: The Microscopic Mission is an educational game where you are taught (or lose a patient trying...oops) to sharpen your medical skills, specifically in the area of surgery.You start as a medical trainee and work your way up the medical ladder for each successful surgery. Each case comes with...
---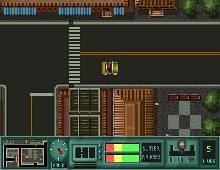 Last Action Hero 1994
Danny Madigan is watching a sneak preview of the latest film of his favourite hero, Jack Slater, when he is mysteriously catapulted inside the screen; now standing next to his favourite idol. You are Jack Slater, an action movie hero, who takes on the ax maniac "The Ripper", who is...
---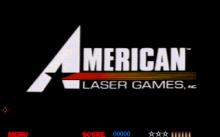 Last Bounty Hunter, The 1994
The Last Bounty Hunter is a simple shooter in the tradition of American Laser Games's Mad Dog McCree. Fairly simple in design, it features a video background with which you interact - you use your mouse or a light gun to literally shoot your foes and protect the innocent.The story...
---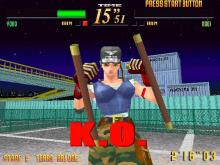 Last Bronx 1998

---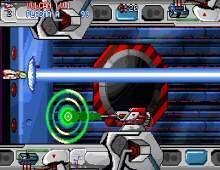 Last Defender 2004
Last Defender is a great horizontal shooter from Miguel "MIG2" Perez, amateur designer who is best known for Lost Valley RPG game. The game features outstanding graphics, addictive and frantic shooting action, and well-designed levels and enemy ships. Although it would already be a great game if the list of...
---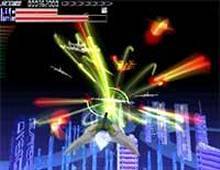 Last Dimension 2001
Last Dimension is a 3D shooter in the same style of Taito's Zeitgeist, but with even better graphics. If it wasn't that you can move your ship around the screen while shooting at the hordes of enemies coming, it could be considered a "rail" shooter. The game lets the player...
---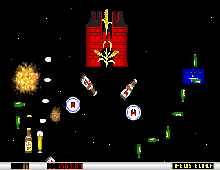 Last Eichhof, The 1993
In what has to be considered one of the most "original" games of all time, you are a flying beer in space. And the evil corporations are coming after you, so you must use your "beer power" to fight off wave after wave of corporate "beer"....
---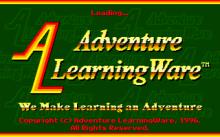 Last Knight in Camelot 1996
In the age of King Arthur and his Round Table, Merlin and the king send out a call for a new knight to join the court. The player's character takes up the challenge to prove himself worthy of the honor, and ultimately must scour the kingdom in search of Excalibur...
---
Last Knight, The 1997
This game is a good Ghost 'n' Goblins clone. Its have nice graphics and a decent good gameplay and level design....
---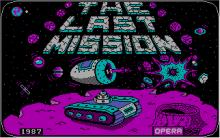 Last Mission, The 1987
The Last Mission is a side-view arcade game without scrolling (viewpoint moves from screen to screen) with map of big dimensions. The game takes its inspiration from games such as Underwurlde and Starquake.You control a tank-like robot which can be divided in two: you rotate caterpillar and head-canyon, and the...
---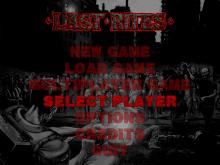 Last Rites 1997
Zombies have taken over the world and as a commander of Special Forces it's your mission to rescue humanity. Last Rites is a mission-based game resembling DOOM and settled in the future providing you an arsenal of hi-tech weapons. The game's 3D-Engine is on DOOM level and has...
---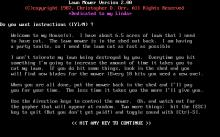 Lawnmower Man 1987
Lawn Mower is a text-only action game, in which you play, well, a lawn mower. Of course, this is not too interesting in itself, so there are some catches. First of all, you have to mow the entire lawn in a certain time. Furthermore, you earn money for mowing, and...
---