Arcade action Games #39
Search a Classic Game: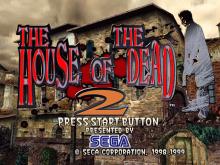 House of the Dead 2, The 1998
Based on past industry history, the port of arcade gun shooters to the PC is often an "iffy" process, resulting in the loss of gameplay and flavor in the transition. There's no denying that gun shooters in the arcade and even home consoles can be fun, if played with the...
---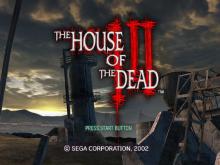 House of the Dead 3, The 2005
You may or may not be familiar with the long running and highly popular House of the Dead arcade games. Following a long tradition of lightgun games, HotD 3 pits you against wave after wave of enemies in an on-rails shotgun experience. The games are incredibly simple affairs, with little...
---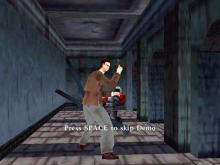 House of the Dead, The 1997
The House of the Dead comes to the PC with a bang; it survived the Arcade conversion with a few minor faults. For those unfamiliar with the title, it's an on-rails light gun shooter, meaning players follow pre-designed paths through a spooky mansion filled with the living dead. Because the...
---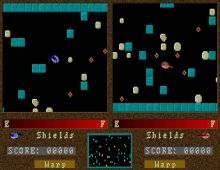 HoverTank 1994
HoverTank is a fun two-player split screen tank battle game, just like Atari's classic Combat, but with better graphics and more power-ups. You start out at either a random or a predetermined location depending on the map that you are on, then you must hunt down the enemy tank, which...
---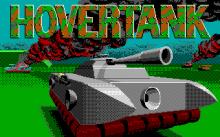 Hovertank 1991
One of many games developed by id to fulfill their contract with Softdisk.In Hovertank you play mercenary Brick Sledge, hired to rescue people from cities targeted for nuclear strikes. Get in your Hovertank and get them before the missile hits. ...
---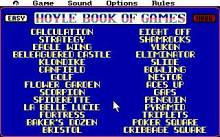 Hoyle Official Book of Games: Volume 2 1990
The sequel to Hoyle's Book Of Games. There are lots of games in this edition, but all of them are Solitare games. So if you like playing many different versions of solitare, buy volume 2 of hoyles book of games! ...
---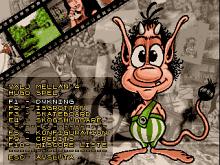 Hugo 1995
The evil witch Hexana kidnapped Hugo's family and he has to rescue them. This game contains five ported levels from the popular TV show: Level 1/1: Hugo is driving on a draisine and has to dodge oncoming trains and dead ends by changing the tracks. On the right side...
---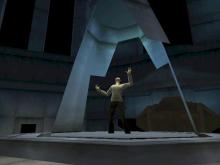 Hulk 2003
Marvel's muscle-bound monstrosity stars in this PC game, based on locales and characters from Ang Lee's 2003 feature film rather than the comic book series. Playing the role of Bruce Banner and his enraged alter ego, players must fight a number of mutant enemies, avoid military pursuers, and smash through...
---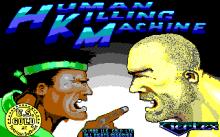 Human Killing Machine 1988
In today's moral climate, it seems that almost everyone is living by the rule 'kill or be killed'. Some people are taking the idea to extremes, plunging into danger just to prove that they are really tough and a lot stupider than the rest. In this game, players control Kwon,...
---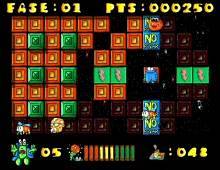 Humphrey 2004
Humphrey is a great remake of one of Ziggurat's best action games that is basically unknown outside Spain. In the remake author's words: "in 1988, Zigurat released a game that ended up being one of the best Spanish games of all times (although pretty unknown out of Spain): Humphrey. Its...
---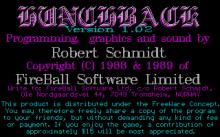 Hunchback 1988
Victor Hugo never could have expected that his creation Quasimodo, the Hunchback of Notre Dame, would run such an obstacle course as is dished up in this game, dodging fireballs and arrows while leaping over pits and pikemen, sometimes with the help of a swinging bell-pull rope, in hopes of...
---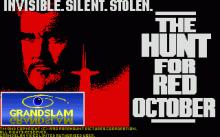 Hunt for The Red October, The 1990
Based on the movie of the same name which was adapted from the best-seller by Tom Clancy. As Jack Ryan (a CIA officer) you must find out if Red October's mission is to DEFECT and if that is the situation try to prevent a possible deadly war. Red October is...
---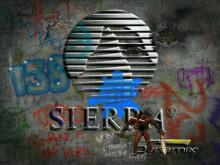 Hunter Hunted 1996
In the late 20th century, Earth was invaded by a brutal alien race known as The Masters who nearly wiped out humanity (over five billion casualties) and enslaved the survivors it found. The aliens did the same to a planet of beasts called Kullrathe as well. They chose to make...
---

Hurdler 2003
Hurdler is a very neat little action game created by KNPMaster and Master Raichu. Your goal, similar to hurdles in track & field, is to jump over obstacles and reach the yellow balloon. You control a stick figure, similar to Masashikun Hi! I reviewed earlier. Like all good action games,...
---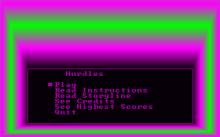 Hurdles 1994
Hurdles is a single player side-scrolling game in which the player flies a space ship along a narrow corridor. Along the corridor are bonus points with a value of +1000 or -1000. The objective is to build up a high score by collecting all the positive scores. As the player...
---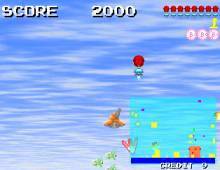 Huu Baku 2001
Huu Baku is a fun arcade game from Japan that plays like a cross between Lander and Sopwith, with a little bit of strategic element a la Armor Alley thrown in for good measure. The idea is that you control balloon that must specific targets while avoiding flying enemies and...
---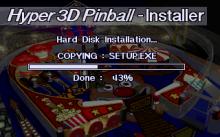 Hyper 3-D Pinball 1995
Hyper 3-D Pinball contains six unique tables including The Gangster, Fun Fair, Roadking, Myst & Majik, Star Quest 2049 and The Monster. The game offers three resolutions from which to choose and supports three options for game play viewing, namely, a 3D scrolling playfield, a 2D plainview perspective and a...
---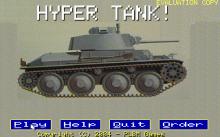 Hyper Tank 1999
Go around in your tank and shoot the bad guys and avoid getting shot in the process. ...
---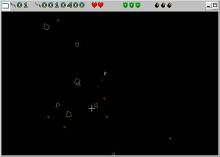 Hyperoid 1991
Hyperoid is an asteroid-game. ...
---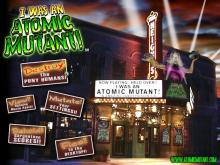 I was an Atomic Mutant! 2003
Transform into a giant monster, obtain an atomic power-up or two, and wage vengeance against all humanity in ValueSoft's I Was an Atomic Mutant. Players can take the role of one of four grotesquely altered entities that are victims of military science experiments: Reptomicus, a colossal lizard with a treacherous...
---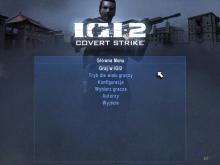 I.G.I.-2: Covert Strike 2003
IGI 2: Covert Strike, the sequel to Innerloop's Project IGI: I'm Going In, is a stealth-based action title in which players assume the role of David Jones; a British operative of the IGI organization, a clandestine agency that is responsible for the security and general sanctity of the western world....
---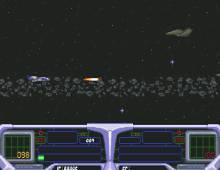 Icarus (a.k.a. Day 4, The) 1994
Icarus is (despite the number in its title) the third installment in the Korean-made series of horizontally scrolling sci-fi shoot-em-ups. Once again, Captain Lee and his friends must stop an army of mechanized creatures from destroying Earth. Power-ups either change the weapon's properties or enhance the current weapon by extending...
---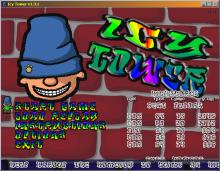 Icy Tower 2001
Icy Tower looks like a game that could have been made ten years ago, and even then, wouldn't have looked particularly impressive. The game play consists of the single-minded pursuit of reaching the top of the tower in which our homeboy finds himself by jumping onto the ledges throughout. At a...
---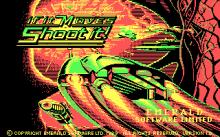 If It Moves, Shoot It! 1989
If It Moves, Shoot It! is a vertical-scrolling shooter in the tradition of such arcade hits as Xevious and Raiden. As is the case with most titles in the genre, players must pilot a spaceship against overwhelming odds to save the galaxy from an alien threat. The attacks come from...
---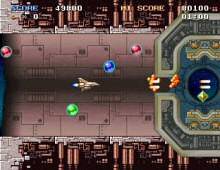 IFRIT 2003
IFRIT is a fun 2D horizontal shooter from Japan in the same vein as R-Type and similar games, albeit a lot simpler. Polished anime graphics, decent soundtrack, and solid gameplay round out this well-designed freeware. The enemy ships are not very difficult because their shots (which look like small pellets)...
---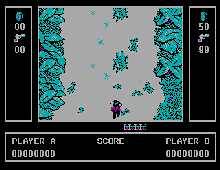 Ikari Warriors 1987
Originating in the arcades, Ikari Warriors is a vertically scrolling action game. One or two players fight their way through a variety of terrain, such as jungles, rivers, and ruins. Along the way different weapons can be found, including machine guns, grenades, and rocket launchers. ...
---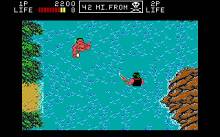 Ikari Warriors 3 1990
The presidential candidate's daughter has been kidnapped! It is your job to get past enemy lines and rescue her. This is the third game in the Ikari Warriors series, and features similar arcade/action gameplay. The screen is a top down view which scrolls vertically, with numerous bad guys to defeat....
---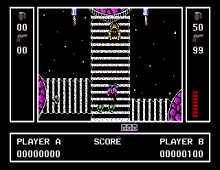 Ikari Warriors II: Victory Road 1988
Heavy on the action, Ikari Warriors became a favorite both in the arcades and on home consoles. To fuel that frenzy, SNK and Tradewest teamed up again for a sequel, Victory Road, released later that same year.This time, the Ikari Warriors take on more cosmic foes, battling rock-headed beasts, one-eyed...
---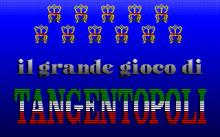 Il grande gioco di Tangentopoli 1993
Il grande gioco di Tangentopoli (The great game of Bribesville) is an Italian game influenced by the great scandal of "Mani pulite", where many politicians were arrested and some major parties disappeared.There are two type of levels. In the first you need to shoot some political leaders with small flags,...
---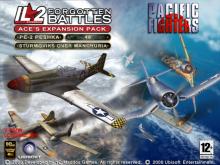 IL-2 Sturmovik: 1946 2006
IL-2 Sturmovik: 1946 is a collection of all previously released titles and add-ons in the series as well as three additional expansion packs: IL-2 Sturmovik: Pe-2, Sturmoviks Over Manchuria, and 46. The flight sim now boasts over 300 controllable aircraft as well as additional campaigns and online maps. Historical planes...
---