Arcade action Games #55
Search a Classic Game: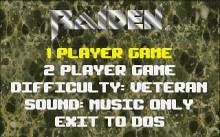 Raiden 1994
In the year 2090, Earth is invaded by extra-terrestrials. The World Alliance of Nations has developed a supersonic attack fighter, Raiden, to defend the Earth. A pilot must take control of the experimental fighter to destroy the alien warships that just happen to look like odd variations of typical military...
---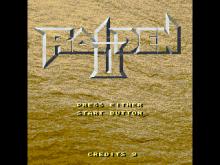 Raiden II 1997
Raiden II is an excellent sequel to Raiden, one of the best shoot em-ups ever made. The game is not very well known due to its limited distribution (sold in Japan only, ported by Cyberfront Studios), but that doesn't stop us from honoring it here, of course ;)The plot picks...
---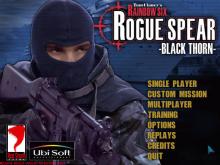 Rainbow Six: Rogue Spear: Black Thorn 2001

---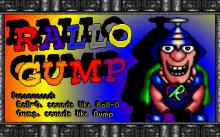 Rallo Gump 1995
You are Rallo Gump, saving the planet GUMP from Mr. Glump Gump the Third and his invading Glumpites.Rescue your fellow citizens from their Uglybottle prisons, and save your world.Rallo Gump is a side scrolling platform game, including features such as flying, swimming, and many hidden areas....
---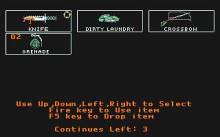 Rambo 3 1989
Rambo's mission is set deep in Afghanistan, in the days when the Soviets occupied it, and America was putting this right (we won't mention who they enlisted to do so). Colonel Trautman has been kidnapped by the Soviets, and you've gone in there to rescuing him. Doing so is a...
---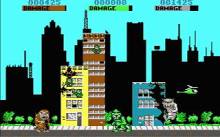 Rampage 1988
George, Lizzy and Ralph were just ordinary Americans, until an experiment went wrong, turning them into a Gorilla, Lizard and Werewolf respectively. Following this, the three of them plan to go round destroying buildings, and up to 3 human players can join in.Smashing at the edges of the buildings for...
---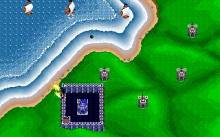 Rampart 1992
DescriptionTetris meets shoot-'em-up, Rampart was originally a one or two-player arcade game combining strategy and artillery action. Build your castle from Tetris-style pieces, place your cannons, bombard the enemy, try to repair, do it all over again. Later arcade revisions incorporated 3-player, and the PC conversion does as well, making...
---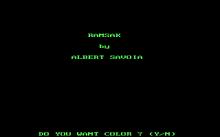 RAMSAK 1982
RAMSAK is a game similar to Pac-Man, but completely rendered in ASCII art. The player (a white smiling face) travels on a field, trying to collect all dots and symbols and escaping evil Red Faces. There are also destructible (light-blue) and indestructible (dark blue) blocks on field.There is only one...
---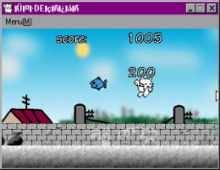 Ranchan Cat 1998
Another fun and quite unique time waster from Japan. In Ranchan Cat, you are a cat named Ranchan (duh), who needs to get to the end of each level (to satisfy his feline urges for ... something). He does this by collecting fish, prizes, and most importantly a key that...
---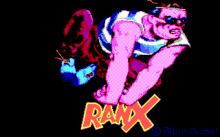 Ranx: The Video Game 1990
This action game is adapted from the Italian comic book Ranx à New-York by Stefano Tamburini and Tanino Liberatore. Here the player controls Ranx, a cyborg in a cyberpunk-style world. A lethal virus is spreading, and the President has caught it, so Ranx must go to New York with the...
---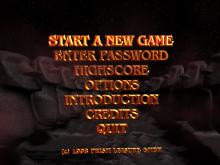 Rapanui 1998
Rapanui is a simple Arkanoid clone for Windows, a sequel to an earlier game called Dionakra from the same developer. The idea, like all other Breakout games, is to move the pad to bounce the ball off it to destroy the bricks on the screen. You can collect bonus items...
---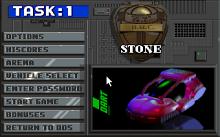 Rapid Assault 1995
Rapid Assault is a decent first-person futuristic driving game from Synthetic Dimensions, published by IBM. The plot is simple: as member of the futuristic police force, your job is to drive your trusty police vehicle to perform various missions assigned to you. Most of the missions don't stray from the...
---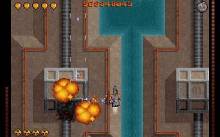 Raptor: Call Of The Shadows 1994
Raptor is a vertically-scrolling shoot 'em up. It features smooth scrolling VGA graphics, a variety of enemies on ground, air and sea, and an original soundtrack.After completing each level you have the option of upgrading your ship with a powerful arsenal of weapons and goodies. Some weapons are effective on...
---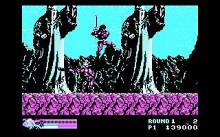 Rastan 1990
Rastan features five levels of hacking and slashing gameplay with a boss at the end of each level. Numerous enemies assault you on your journey such as flying demons, chimeras, valkyries, piranhas, skeleton undead and more. Fight through to the end and save the land of Lograth from certain doom.The...
---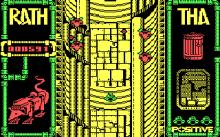 Rath-Tha 1992
Rath-Tha is a vertically-scrolling shoot-'em-up. In the far future the human race built a long tube that absorbed all of the rubbish generated by the planets in the system. T'ufo - a planet notorious for its dirtiness - has sent a rat-shaped ship called Rath-Tha to destroy the tube. The...
---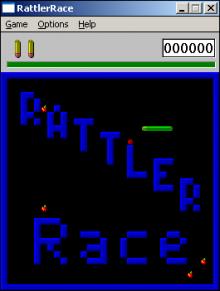 Rattler 1991
Kinda Worms for Windows....
---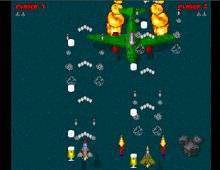 Ravage 1996
Ravage is an excellent shareware vertical shooter game from Alpha Helix, the maker of cult classic The Last Eichhof freeware shooter. While The Last Eichhof was humorous, wacky shooter, Ravage is a typical sci-fi shooter that boasts futuristic spaceships, menacing motherships, and spectacular explosions. Just because it's "typical" doesn't mean...
---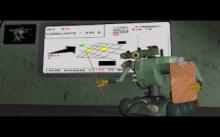 Raven Project, The 1995
Sci-fi shooter with gameplay similar to the Rebel Assault series. Divided into missions, you get to play in ship-to-ship combat, mechanised warrior battles, surface-planetary warfare and tail-gunning, according to the developers. The game also features a complex story with live-action video sequences....
---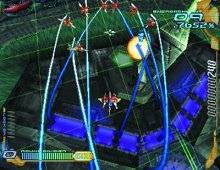 RayCrisis (a.k.a. Layer Section III) 2001
RayCrisis is a good-looking vertical shooter from Taito that is not as good as G-Darius or games in the Gradius series, but still packs enough variety to warrant a look. This download is the rare PC version that was released only briefly in Japan.One of the best things about RayCrisis...
---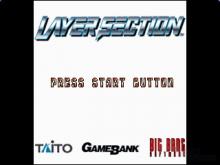 RayForce (a.k.a. Layer Section) 1997
RayForce (released as Layer Section outside Asia) is an excellent vertical shooter that began an series that would spawn RayStorm and RayCrisis. The game is a 2D shooter with excellent scaling and animation effects, including the nice camera-panning action as you move your ship to left and right.This PC version...
---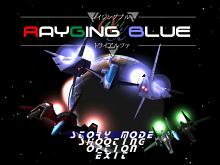 Rayging Blue 2001
Rayging Blue is yet another excellent vertical shooter from Japan's fast-growing freeware community. The game features excellent 2D anime-style graphics, plenty of big explosions and power-ups, well-designed enemy ships, and frantic action. You can accumulate power-ups to use, and gain extra lives (you start the game with 3) as you...
---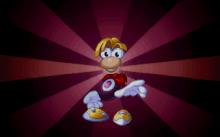 Rayman 1995
When a villain known only as Mr. Dark appears, trouble brews in Rayman's world. Mr. Dark captures the Toons - source of light and Rayman's friends. With no more light, evil creatures begin to roam, making the world unsafe for everyone. Its up to you, as Rayman,...
---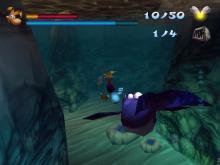 Rayman 2: The Great Escape 1999

---
---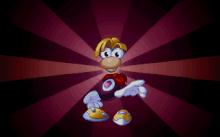 Rayman Forever 1998

---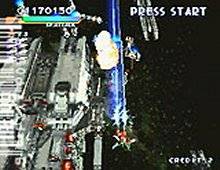 RayStorm (a.k.a. Layer Section 2) 2001
The Year is 2219. The place, Earth. Alien beings from the Secilia System have arrived in our solar system. Their objective, is to obliterate and take over the Earth with their Battle Cruisers, Mechs and Fighter Crafts. Only you and fellow pilots on the R-Gray Advanced Fighter stand in their...
---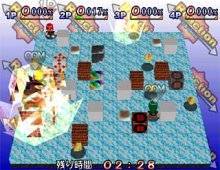 Reaction 2000
Reaction is a fun action game with puzzle elements, similar to Dynablaster in style but with more focus on action than puzzle. Your goal is to kill all the enemies on the board, by shooting them and making use of special boxes that can explode, reflect, or disappear. You can...
---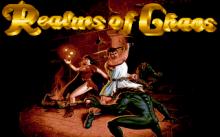 Realms of Chaos 1995
Realms of Chaos is one of the many action 3D Realms made back in the days they called themselves Apogee.Endrick, the warrior, and Elandra, the sorceress, have to travel through 26 levels, split into 3 'episodes' to find the source of what's corrupting the land of Mysteria. Endrick uses his...
---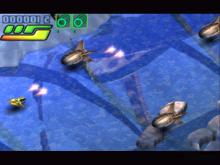 Reap, The 1997
One of the best-looking shooters ever released, The Reap from Finnish developer Housemarque features stunning visual effects and huge 3D-modelled levels spanning 4 different worlds. As the official blurb says, the game uses "...rendered graphics to represent Desert, Underwater City, Ice Caves and futuristic Metropol gaming environments, with each world...
---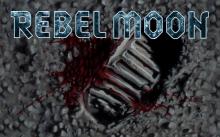 Rebel Moon 1995
Rebel Moon is a first-person shooter bundled exclusively with the Creative Labs 3D Blaster PCI or VLB 2D/3D accelerators. The game is only compatible with a video card utilizing the Rendition Verite 1000 Chipset.The game takes place in the middle of the twenty-first century as rebels of the Lunar Defense...
---