Arcade action Games #24
Search a Classic Game: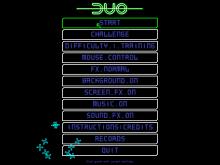 DUO 2004
DUO is a fun "retro" 2D vertical shooter that features frenetic gameplay with minimalist/abstract graphics that seems to be all the rage lately. In a twist to normal shooters, your 'ship' in DUO is located in the middle of the screen and can only move horizontally to the left and...
---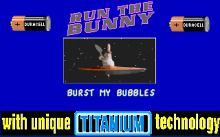 Duracell: Run the Bunny 1996
Definitely one of the worst promotional games ever made. Through 6 terrible levels you control the Energizer bunny, one of the most recognizable corporate mascots in the world . The goal in each level is to find the two drumsticks, a drum, and a Duracell battery to bring to the...
---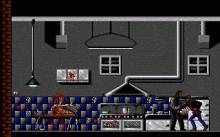 Dylan Dog 1992
Based on the Italian comics character Dylan Dog, London "nightmare detective", Gli Uccisori (The Murderers) is another volume created by Tiziano Sclavi himself and is a side-view action platform game with puzzle elements.After the nightmare Dylan saw in his dream, he received the invitation from one mysterious person to visit...
---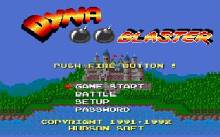 Dynablaster 1992
The black spaceman kidnapped Bomberman's beloved and brought her to his chambers in the castle, far beyond his reach, over the rivers, forest and mountains. Bomberman's job is to save her, battling the sea of the enemies, with only bombs at his disposal.The range of Bomberman's bomb explosions can be...
---
Dynamite Headdy 1994
Dynamite Headdy is an excellent and unique platformer for the SEGA Genesis console that has the same trademark zany sense of humor and creativity that characterize all Treasure games. In this one, you play a robotic ant who attacks enemies by shooting his detachable head. The game's story is negligible...
---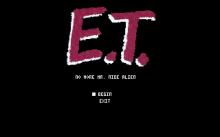 E.T.: No More Mr. Nice Alien 1997
A minigame for a three-hour Blender competition (#19) demanding works incorporating the three subjects "E.T.", "being scared" and "Stonehenge", this title adeptly strings them together, permitting the player to play E.T., frying tourists who are being scared at Stonehenge... er, with destructive rays fired from the tip of his glowing...
---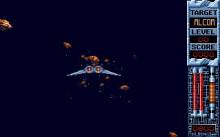 Eagle's Rider 1991
You are Steve Jordan, pilot of the spacejet Eagle. Cyborgs conquered the universe, but this event did not make you happy. And you decided to restore the freedom of the lifeforms discovering and destroying the mother planet of the Cyborgs. Riding the Eagle, you cruise the entire space full of...
---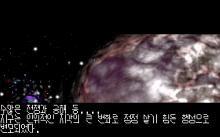 Eardis: Revolution Force 1994
This shmup was supposed to mark the revival of the 'new' Soft Action after the scandal, which it quite didn't. The game is brutally hard for all the wrong reasons. In the first stage players circle around huge mother ships to destroy their much-too-tough installations, which also prevent your bullets...
---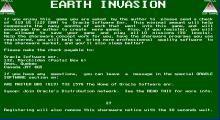 Earth Invasion 1993
The Yanchooz with their leader Xyfud Plasfoc are the bad guys of the universe. They try to destroy and enslave all other races and you are one of them. To be more specific, you are their worst fighter who screwed up the last 18 missions. As a consequence your leader...
---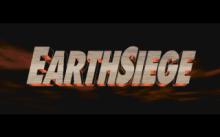 Earth Siege 1994
Command heavily-armed HERCs against relentless automated Cybrids (Cyborg Hybrids; intelligent creatures designed by mankind, who rebelled against us) in this MechWarrior-ish first-person simulation. Earthsiege is not a product of FASA's BattleTech universe (as the MechWarrior games are), though the resemblances are too close for legal comfort. You control your HERC...
---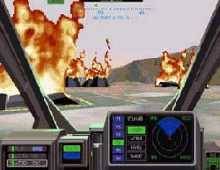 Earth Siege 2 1996
Earthsiege 2 is a much-improved sequel to Dynamix/Sierra's Earthsiege, and marks the company's third entrant into the giant robots genre (after Battledrome and EarthsiegeSilent Thunder). As in the first game, the plot is quite mundane: a race of intelligent robots have revolted against their human creators and are trying to...
---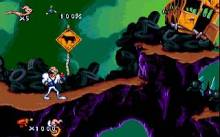 Earthworm Jim 1996
A crow is chasing a worm named Jim while in outer space Psy-Crow is chasing a renegade ship. The ship's captain has stolen an ultra-high-tech-indestructible-super-space-cyber-suit and Queen Slug-for-a-Butt has ordered Psy-Crow to get it, since it can make her more beautiful than Princess-What's-Her-Name. Psy-Crow blasts the captain and the suit...
---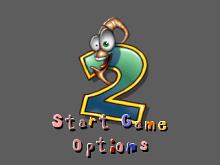 Earthworm Jim 2 1996
After successfully updating classic Atari cartridge game Pitfall! to the '90s with Pitfall: A Mayan Adventure, the first platform game for Windows 95, Activision next turned their excellent game engine to Earthworm Jim, a cult classic on the SNES and Megadrive console systems.Earthworm Jim was the brainchild of talented folks...
---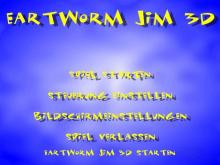 Earthworm Jim 3D 1999

---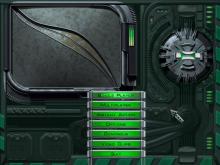 Echelon (a.k.a. Shtorm) 2001
Not to be confused with (in my opinion superior) Access Software's game of the same name, Echelon from Russian developer Buka is an ambitious space combat simulation that is better than average and is fun enough to attract newbies to the genre (although surely only newbies with deft fingers, since...
---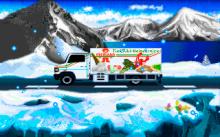 Eddy & Co 1995
Eddy & Co is a commercial game which advertises Eismann, a German distributor for deep-frozen food. The game stars the eponymous Eddy and his three friends Trixi, Johnny, and Bonny (the company's mascots at the time of the game's development) who must save Eismann world from evil monsters.The game itself...
---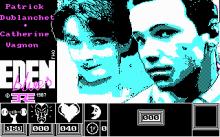 Eden Blues (a.k.a. Doomsday Blues) 1987
In this real-time adventure you are a prisoner of jail guarded by droids. And you know the roster of their duty, some of them are on beat by day, some by night. Another of them like a dogs, who is on beat all time. But you have to find the...
---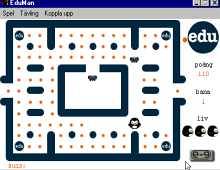 Eduman 1999
An early promotional game from E-Game, Eduman is a straightforward Pac-Man clone with no innovation. Gobble up dots, avoid flies-- that's about it. Fortunately the company would get much better at making promotional games that add a twist or two to the original arcade concept.... just not in this game....
---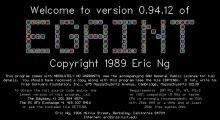 Egaint 1989
EGAint Is Not Tetris... got it? In fact, it's a freeware Tetris style game, one of the earliest such releases on the IBM PC. Being that it was so small (under 100kb, an easy 2400 baud download), Egaint lacked the background pictures Tetris players enjoyed, but it did...
---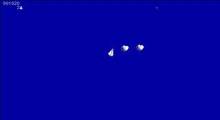 Egaroids 1986
A conversion of the classic game 'Asteroids' specifically written to take advantage of (then-new) EGA's high-res mode. You won't find any bells & whistles here, as it focuses on core gameplay. The key controls are in a non-standard placement and are non-configurable....
---
Egawalls 1989
Egawalls is a two-player breakout clone with 48 stages. The two-paddle simultaneous gameplay allows for one player to concentrate on the ball, while the other catches the bonus blocks.You can collect power-ups and letters to form the word BONUS for a bonus score. Power-ups include C for an extra blocking...
---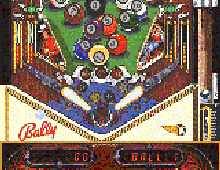 Eight Ball Deluxe 1993
This pinball simulator was the first one to simulate a real pinball machine.With support to high resolutions (1024x768) it only includes one pinball game.As special features the player can change the voltage levels and an un-common magnet ball option that allows guiding the ball and discovering the different combos for...
---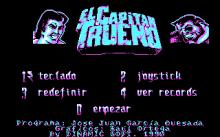 El Capitan Trueno 1989
El Capitán Trueno (Captain Thunder) is the name of a famous Spanish comic book which tells the ongoing story of the eponymous 12th-century hero. This is the first game dealing with the character, released to all of the Spanish-speaking world's most vital computing platforms at the time: ZX Spectrum,...
---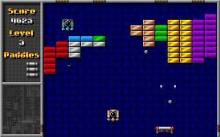 Electranoid (a.k.a. Arkanoid Replica) 1995
From the developers of Fuzzy's World comes a breakout game which is "designed to close the book on all Arkanoid style programs!" Beyond the same gameplay as Arkanoid, Electranoid additionally features enemy fighters, "menacers" which can "launch different coloured balls that will hinder the game play" and...
---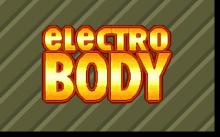 Electro Man 1992
This is a platform game with puzzle elements. You have to guide Jacek, the Electroman, around the levels, using such things as teleporters, while shooting enemies and collecting weapon power-ups. This latter activity is essential - over a period of time, your weapon downgrades itself, until you can't actually fire...
---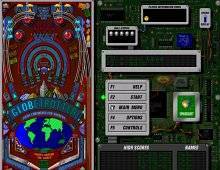 Electronic Pinball 1997
Electronic Pinball is the last pinball game from 21st Century Entertainment before quietly going out of business in 1998. As the company was going through financial troubles while developing the game, it is not surprising that Electronic Pinball would pale compared to earlier classics like Pinball Fantasies. Which is not...
---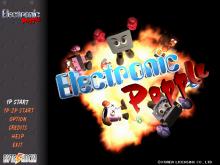 Electronic Popple 1997
Electronic Popple is an action/puzzle game. Play as MIN or MAX, two chips who must journey through six levels of a large computer to eventually defeat the evil Overclock King. Two players can play simultaneously. The game is similar in concept to fighting games such as Double Dragon. Players can...
---
Elevator 1986
The gameplay of Elevator is similar to that of Spy's Demise. The goal is to reach the top of the screen while collecting all the pots of gold. You start at the bottom left walking right. When you reach the right side you move one row up. Then you have...
---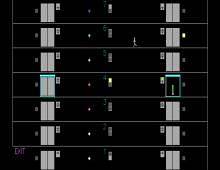 Elevators from Hell 1992
The objective in Elevators from Hell is to collect all seven tokens (one on each floor) and then escape the building... alive!The building consists of seven floors, each floor has two elevators (left and right), the elevator panel (center) and a token (between left elevator and the panel). The panel...
---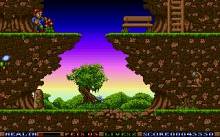 Elf 1992
Cornelius the Elf was living peacefully in a forest with his sweetheart Elisa. However, an evil creature known as Necrilous the Not-Very-Nice kidnapped Elisa and disappeared with her. Cornelius must embark on a perilous journey to rescue the love of his life.Elf is a platform action game with light adventure...
---