Arcade action Games #3
Search a Classic Game: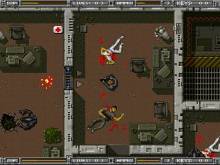 Alien Breed: Tower Assault 1994
A scientific outpost on a far off planet has been attacked. Nothing is known about the attackers, since all communications have been destroyed. A team of marines is dispatched to investigate and destroy the unknown invaders. As their dropships enter the atmosphere and approach the base, the defence lasers, damaged...
---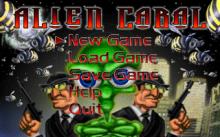 Alien Cabal 1997
In this 3D shooter, the player has to stop alien invasion. It all began with the near doubling of UFO sightings over the city. But the local media dismissed them as hoaxes, military tests, or overzealous UFO fanatics. They were wrong. The UFO's were real. Aliens had been visiting for...
---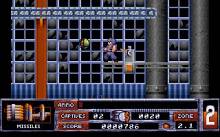 Alien Carnage (a.k.a. Halloween Harry) 1993
Alien Carnage (also known as Halloween Harry) is a follow-up to the 1985 game Halloween Harry, created for the Microbee System by John Passfield in 1985, but it has very little in common with the original game.In this side-scrolling platformer, earth is being invaded by aliens who turn humans into...
---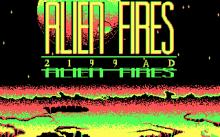 Alien Fires 2199 A.D. 1987
Assume the role of a Time Lord, an immortal race of beings responsible for protecting the temporal balance of the universe from chaos and destruction, and travel to the Galaxy's End, to prevent Dr. Samuel Kurtz from travelling to the dawn of time and witnessing the Creation of all that...
---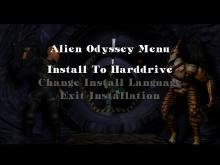 Alien Odyssey 1995
The player takes the role of a humanoid stranded on an alien planet, who quickly becomes involved in a war between the planet's natives and the Dak, who want to invade the whole place. The only chance to escape the planet is to help these guys thwart the invasion.Alien Odyssey...
---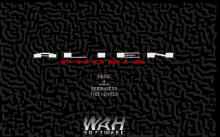 Alien Phobia 1997
Looking for a frantic action game that is all over in around 30 seconds? If so, this is your game. Aliens come onto the screen, and you blast them. Features VGA graphics and SB sound....
---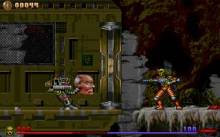 Alien Rampage 1996
Alien Rampagne is a 2D side-scroller with large animated sprites and multiple layers of parallaxing backgrounds.You are a lone angry alien dude with a bad attitude. You crash landed on an inhospitable planet, and thus you set out to get back to a ship so you can leave this horrible...
---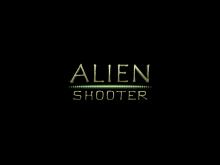 Alien Shooter 2003

---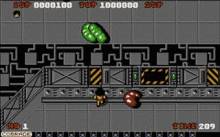 Alien Syndrome 1989
Alien Syndrome is a scrolling shooter arcade conversion.Your job is to run around and rescue all the captives and make it to the escape hatch before the time bomb explodes. Then face the mother alien at the end of the level.You can play as a single player or two people,...
---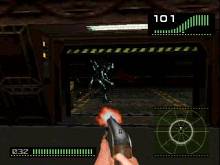 Alien Trilogy 1996
Alien Trilogy is a first-person shooter based on the first three Alien movies. You control Lt. Ripley in three sections, each based on one film: The colony complex on LV426 (from Aliens), the prison planet (from Alien³) and the derelict spaceship (from Alien). Each section consists of about 10 missions....
---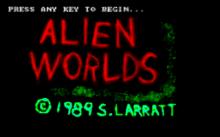 Alien Worlds 1989
You must kill off endless waves of aliens. You do this by flying around a screen (using your rocket pack) and then shooting them with your machine gun....
---
---
---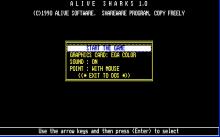 Alive Sharks 1990
Alive Sharks is a shareware underwater action arcade game where you play a marine biologist who dives for rare ocean creatures.Your diver swims on his own and you have to lead him in the direction of the creatures. He picks them up and you have to bring them back to...
---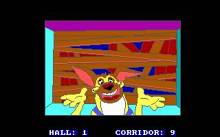 All Dogs Go To Heaven 1989
This game consists of ten arcade mini-games based on the Don Bluth animated movie with the main characters voiced by Burt Reynolds and Dom DeLouise. Charlie the dog, a good guy but a bit of a scoundrel, is bumped off by an evil 'crime lord' of a dog and ends...
---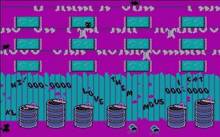 Alley Cat 1984
Alley Cat is an action game consisting of several mini games tied together. You're a little black cat who wants to make love to a pretty lady cat that lives in an apartment complex. Play all kinds of cat-themed mini games in order to reach her and score as many...
---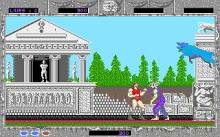 Altered Beast 1990
In this coin-op conversion, you are a hero raised from the dead by the god Zeus to rescue his daughter Athena. With a scenery inspired by Ancient Greece, you have to fight hordes of undead and demons, with a boss at the end of each level until you meet the...
---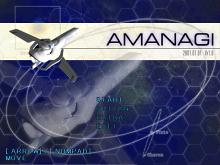 Amanagi 2002
Amanagi is an excellent horizontal shooter from Japan that boasts excellent 3D graphics and gameplay. Formerly shareware, the game has been released into the public domain by the author.The animations are very smooth, the ship designs are excellent, and the gameplay is superb, albeit probably too easy for die-hard action...
---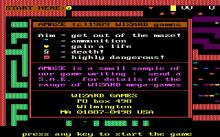 Amaze 1989
What is the game called? Amaze! What's in it? A maze! Now that we've got that taken care of...Due to unexplained factors, our protagonist, a roguelike yellow happy face, has found him or herself stranded in the middle of large, multi-segmented textmode labyrinth (each segment coincidentally about the size of...
---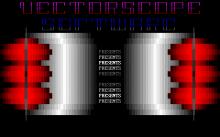 Amazing Adventures of ANSI Dude, The 1995
ANSI Dude is an action game whose title obviously refers to its text-only ANSI graphics. The animated intro explains the background story: you play ANSI Dude, who, for unknown reasons, lands his spacecraft on some strange planet and enters a 24-level dungeon. Each dungeon level takes up one screen and...
---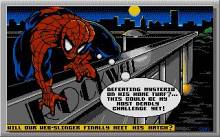 Amazing Spider-Man, The 1990
In The Amazing Spider-Man, Spider Man has to rescue his girlfriend Mary Jane who was kidnapped by the super villain Mysterio. The whole game takes place on a film set studio.This game is primarily a platforming game in which Spider-Man fights against various enemies. Those can be stunned with Spider-Man's...
---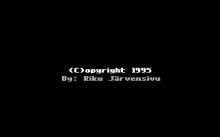 Amazon Snake 1995
Amazon Snake is a public domain game of the Snake genre. The player starts with a small snake that is constantly moving. Using the arrow keys the player must feed the snake to score points, however feeding the snake makes it grow longer. The challenge is to keep the ever...
---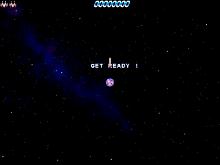 Ambush in Sector 9 2004
Ambush in Sector 9 is a great "retro" style shooter from Pug Fugly Games, programmed in Game Maker. Although the game is rather short, you will be having a lot of fun with blasting various spaceships while it lasts, and the game is good enough to revisit time and again....
---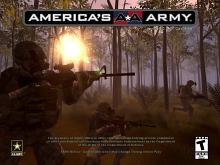 America's Army 2002

---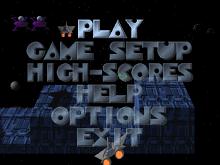 America's Greatest Arcade Hits 3D 1999

---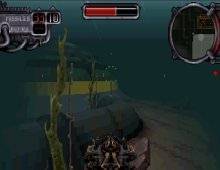 Amok 1996
Amok portrays a futuristic storyline on a planet which is identified in the manual as having the same name. There, two gigantic corporations, referred to by the acronyms NONLUN and AZTK, had previously been having an all-out war between them for forty-seven years. The war had involved all possible fronts...
---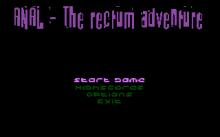 ANAL: The Rectum Adventure 2003
ANAL: The Rectum Adventure is a textmode proof-of-concept inspired by R-Type and countless side-scrolling space shooters of its ilk. The game puts the player in control of a small triangular ship against a scrolling starfield and amidst a thronging swarm of stupid but dangerous green happy faces, which will cause...
---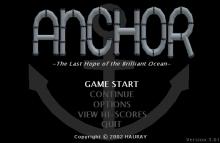 Anchor: The Last Hope of the Brilliant Ocean 2002
Yet another weirdly-named but addictive freeware gem from Japan, Anchor is a great coffee-break game that plays like a cross between my favorite underwater anime game Oden Todo Fish and SubHunt. In the words of our forum regular Gendo Ikari, "...You control a submarine with a cage attached, and you...
---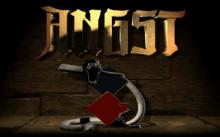 Angst: Rahz's Revenge 1997
In this game the player controls Werner Mueller, working as a Sysop at the GIC Headqurters in Futura City. One night, heavy explosions wake him unpleasantly from his sleep. He steps outside to see what happened, only to find himself in the middle of a deadly fight...Angst: Rhaz's Revenge is...
---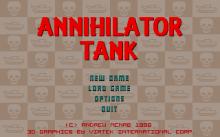 Annihilator Tank 1995
Annihilator Tank is a shareware game for DOS in which the player commands a tank and must destroy greater and greater numbers of enemy tanks in more complex situations. This culminates in the 'Combat Unlimited' level where the number of enemy tanks is unlimited and the player must destroy as...
---