Arcade action Games #43
Search a Classic Game: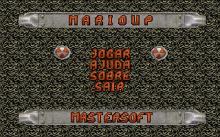 MarioUp 2000
MarioUp is a nice fanmade Mario Brothers game, coded in QBasic. Your job once again is to guide our plump plumber across the 2D side-scrolling levels, collecting stars while he can and jumping on enemies. The game is very colorful, the animations fluid, and the controls easy to learn. The...
---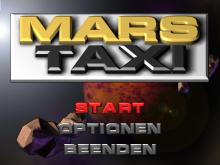 Mars Taxi 1997
Mars Taxi is a fun and faithful clone of the 8-bit classic Space Taxi game. Short description on MobyGames: "As an operator of a taxi on Mars, your job is to carry passengers from one platform to another as quickly as possible. You'll have to avoid obstacles on the way...
---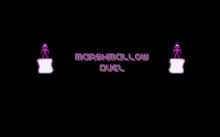 Marshmallow Duel 1997
A simple platform game. However, this game is ONLY playable with 2 people. There is no single player - But let me tell you, this game is genious. The basic idea is to throw your enemy's spaceman into the gloppy pile of marshmallow at the bottom of the level. Weapons...
---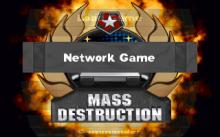 Mass Destruction 1997
Mass Destruction puts players behind the controls of a one-man tank. The environments range from arctic to desert to urban. The player can blow up trees, buildings, walls - whatever you don't like the look. Enemies will come at you in tanks, planes, helicopters, and on foot. Each of the...
---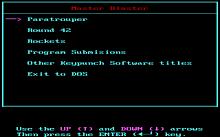 Master Blaster 1987
Yet another compilation by Keypunch in which the company essentially stole freelance designers' works (most released as freeware or shareware on various BBS's), took out all credits, and sold them as the company's own games. That the company was able to do this unchallenged in mid-1980s is telling of how...
---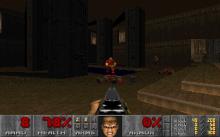 Master Levels for DOOM II 1995
Compiled by iD Software in response to various commercial Doom wad collections like D!Zone, the Master Levels for DOOM II was intended to be the largest mega-collection of additional Doom maps (the "Maximum Doom" collection), plus twenty new official maps (the "Master Levels").The "Master Levels" are twenty stand-alone maps from...
---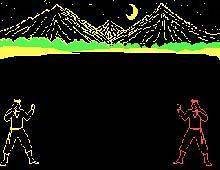 Master Ninja: Shadow Warriors of Death 1986
Defend your country from the evil forces of Sanjo in Paragon's first commercial game, Master Ninja. This is a traditional side-view fighting game, in which you also have many special weapons to use in defeating your foe, such as blindness powder, throwing stars, and katanas. A practice mode is...
---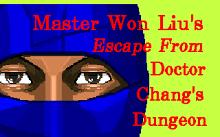 Master Won Liu 3D 1996
A shareware game made with the very old Pie In The Sky engine. It's a 3-D point-of-view game featuring a Martial Arts master and his enemies. Get Master Won Liu out of the Dungeons of Dr. Chang. The registered version gets all levels plus a MapMaker program and level compiler...
---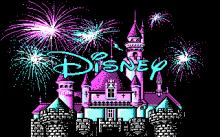 Matterhorn Screamer! 1988
A side-scrolling, jumping game in which you help Goofy climb the treacherous slopes of the Matterhorn. Using keyboard or joystick, make Goofy climb ropes or jump to ledges, empty bobsleds or gondolas. Jump over goats or snowmen before they push Goofy off the ledge. At higher levels...
---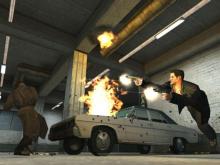 Max Payne 2001

---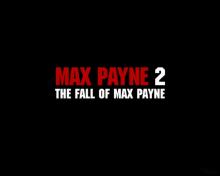 Max Payne 2: The Fall of Max Payne 2003

---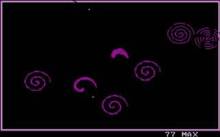 Maxgame 1985
Some strange CGA game....
---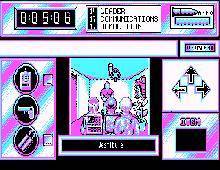 Mayday Squad 1989
In Mayday Squad, the Lutonian Embassy has been taken over by the Red Legion terror organisation and the ambassador's daughter has been kidnapped. The player takes the role of a group of three special agents which have to save her within a time limit. The player has to choose between...
---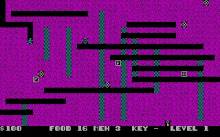 Maze Adventures 1986
This is a pack of 4 different maze games: Diamond Digger, you run around and pick up gems. Block Five, is not quite a maze-game. It's five in row against the computer.Another game is Rogue Runner. In this game you see very short a level with a maze in it....
---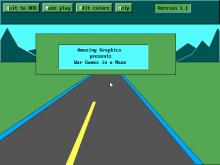 Maze Wars 1992
Maze Wars is a strange cross between Wolfenstein 3D and Pacman. You navigate around a 3D maze, shooting and running from enemies that are represented by wireframe pyramids. Once all enemies are dead you can exit the maze and move on to the next one. If you run out of...
---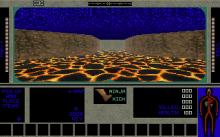 Maze!, The 1996
The Maze! is a shareware Doom clone. The shareware release consists of four levels while the registered version has twenty.There is no story or plot to this game. The player walks, or runs, around a maze looking for the exit and shooting and/or avoiding guards and other creatures that are...
---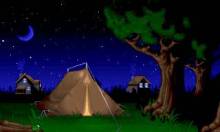 McDonald Land 1992
The Hamburglar has stolen Ronald's bag of magic tricks! In this 2D platformer, it's up to you to play as Mick or Mac and get it back. Go across various lands and meet McDonald's characters as you travel to places like Ronald's Clubhouse, Birdie's Treehouse, and the Hamburglar's...
---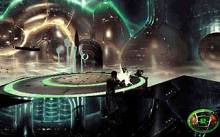 MDK 1997
In this 3D shoot 'em up, you play Kurt, and your job is to save the world. Aliens have sent 8 giant fortresses to destroy earth. You run and jump through 6 missions of strange 3D worlds and kill the "Stream Riders" with your machine gun arm. Precise platform...
---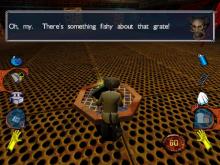 MDK2 2000

---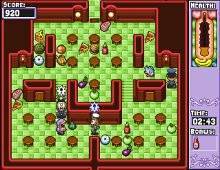 Mean Cuisine 2003
Mean Cuisine is another quality freeware gem from Blackeye Software, makers of the outstanding Eternal Daughter. This time, they brought us not another epic platformer, but a nice Pac-Man-style game. The designer's description: "Poo is a strange little blue alien with a BIG appetite, and he's chosen Chef Louis's restaurant...
---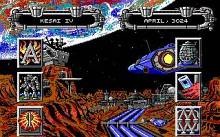 Mechwarrior 1989
You are Gideon Braver Vandenburg, heir to the planet. While you were away, unknown attackers destroyed your home, killed your entire family, and stole the Chalice that you need to win the throne. When you are implicated in your own family's death, you are forced into exile. With a help...
---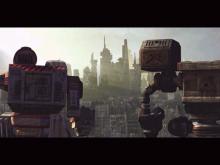 MechWarrior 3 1999

---
---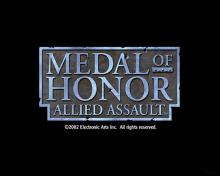 Medal of Honor: Allied Assault 2002

---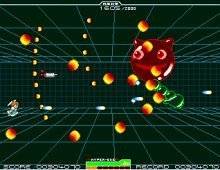 Medicalat 2002
Another fun "cute flying witch" horizontal shooter from Japan, Medicalat features smooth SVGA graphics and addictive gameplay that recalls the best of IREM's offerings. One of the best features in the game is the rocket that accompanies you, acting as a "wingman" that helps shoot the enemies. When you leave...
---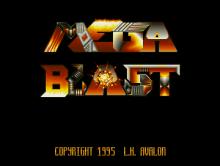 Mega Blast 1995
Mega Blast is a game based upon simple rules popularized by such classic titles like Dyna Blaster or Bomberman. A couple of players are placed in a maze and each of them have time-bombs at disposal. The goal is to eliminate adversaries; players can achieve this by detonating an explosive...
---
Mega Man 1990
It is up to the blue robot Megaman to stop the plot of Dr. Wily, the maverick lab assistant, by jumping and shooting his way past an army of robots. At the end of these levels are three of Dr. Wily's robot masters, Dyna Man, Sonic Man and Volt man...
---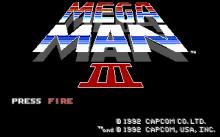 Mega Man 3: The Robots are Revolting 1992
Dr. Wily seeks once more to conquer the earth with his robotic creations and it's up to Megaman to stop him. This time, Megaman will face the likes of six different robot masters and the monsters within their levels. These bosses are Torch Man, Blade Man, Oil Man, Bit Man,...
---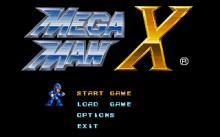 Mega Man X 1995
Mega Man X is a robot designed by Dr. Light to choose his own path in life. Years after he is created, Dr. Cain finds X and mimics his design to create a race of such robots called reploids. When the sigma virus infects these reploids, causing them to commit...
---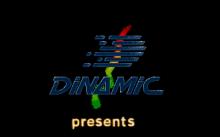 Mega Phoenix 1992
Mega Phoenix brings the concept of the earlier arcade game Phoenix into the 90s, to the extent that a coin-op version was later made by Gaelco. The game is a single-screen shoot 'em up in which the player moves left to right while shooting several waves. There is a shield...
---