Arcade action Games #53
Search a Classic Game: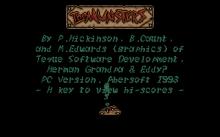 Munsters, The 1993
The characters from the 60s TV series The Munsters have been transported away to a mysterious castle. Playing as different members of the family in succession, the player must rescue them. As you walk through each room, you must collect items to help you deal with each challenge. You must...
---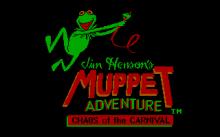 Muppet Adventure: Chaos at the Carnival 1989
Chaos at the Carnival is a collection of six arcade mini-games.Miss Piggy has been "pignapped" by the sinister Dr. Grump; her Muppet friends come to the rescue. Kermit, Gonzo, Fozzie and three other characters from the children's TV show dash into Grump's mysterious fun fair in search for their pink...
---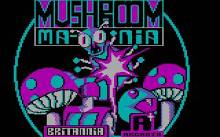 Mushroom Mania 1987
Mushroom Mania is a shoot 'em up that clones the Centipede game style. The player must shoot at a giant centipede that moves down the playing field and can win additional points for shooting the mushrooms. The player must have care with the spiders, and with an indestructible enemy, the...
---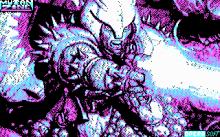 Mutan Zone 1988
Scorpio was one of the most beautiful space colonies of all the galaxy and its raw materials were one of the fundamental points of the terrestrial wealth. But, one day, the explosion of a Supernova altered the genes of the inhabitants of the planet, turning them into strange beings who...
---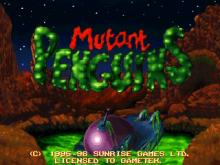 Mutant Penguins 1996
Your job is to guide Rodney or Bernard through a series of levels in order to stop the attacking mutants. The mutant penguins win the level if they are able to get more soldiers to the scale and tip it in their favor. You win if you are able to...
---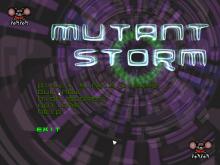 Mutant Storm 2002
If you were a fan of the classic arcade games Smash TV or Robotron, Mutant Storm was made for you. Like Smash TV and Robotron, Mutant Storm utilizes the two-stick method, which means one stick controls your movement while the other controls your direction of fire. Don't worry if...
---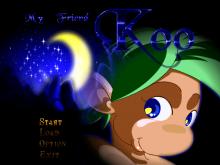 My Friend Koo 1995
A little boy named Suk receives an unexpected visit from a fairy tale superhero named Koo. Koo explains that the fairy tale worlds are in grave danger: the heroes were corrupted and turned into villains. The only way Suk and Koo can stop them is by merging with each other...
---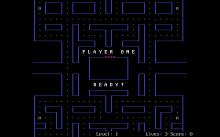 MyMan 2000
MyMan is a text graphic remake of Pacman. Gameplay is simply the same as Pacman; you go around a maze eating all the dots, while avoiding ghosts. The maze has four flashing dots that make the ghosts edible when you eat them. During the first levels the ghosts stay...
---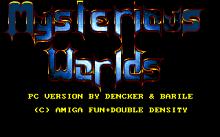 Mysterious Worlds 1992
More of a historical curiosity than a classic game worth preserving, Mysterious Worlds is a rare DOS version of the Amiga game of the same name that was included on the coverdisk of an AmigaFun issue. The game itself is a banal platformer that has sparse graphics, repetitive gameplay, and...
---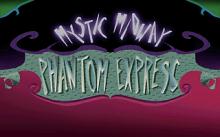 Mystic Midway: Phantom Express 1993
Mystic Midway: Phantom Express is a gallery shooter and spin off from the game Mystic Midway: Rest in Pieces. In the game each level represents a period of your life, which is presented as a rollercoaster ride where you are assaulted by various objects from that period (baby toys, braces,...
---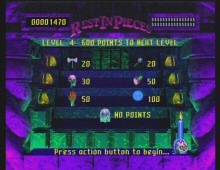 Mystic Midway: Rest in Pieces 1994
Mystic Midway - Rest In Pieces is a so-so and little-known PC conversion of Philips' game of the same name released on their short-lived CD-i system. The game is basically a shooting gallery with a campy, B movies/TV horror theme - complete with a demonic host called Dr. Dearth, zombies,...
---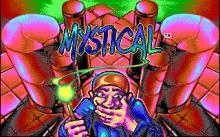 Mystical 1990
Acquiring the title of Supreme Magician, you should travel from the Marsh of Eternal Stench to the Garden of Eden, facing danger and humour, and trying to survive the deluge of monsters, thoroughly determined to stop you!In this vertical scrolling action you should avoid the contact with enemies and their...
---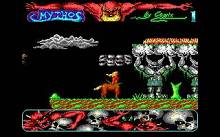 Mythos 1990
After Ulises, Mythos is the second game published by Opera Soft based on the Greek mythology.Mythos is a side-scrolling action game. In the game the player controls an archer centaur called Ahyzar, who must recover the seven lost magic coins of his god Krosar. To accomplish this the player must...
---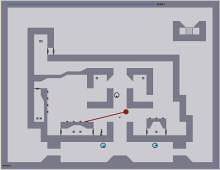 N 2004
One of the best platformers you'll ever come across, N is a great freeware game from Metanet that boasts excellent real-world physics - something we don't normally see in 2D sidescrollers. The plot: as a ninja trapped underground, you must escape with your life by getting to the exit on...
---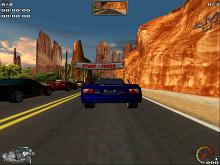 N.I.C.E. 2 (a.k.a. Breakneck) 1998
There is no shortage of excellent driving games for the PC, such as Carmageddon 2 and Grand Theft Auto, so any new one being introduced into the market, and this densely populated genre, has to be pretty special to make itself noticed. Breakneck hopes to do it by supplying the player...
---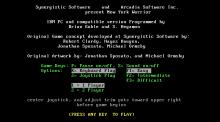 N.Y. Warriors (a.k.a. New York Warriors) 1991
NY Warriors is a top down action game in which you must face various armed gangs in a post apocalyptic New York and finish various missions. The game is heavily influenced by the movie The Warriors. In each mission the player faces a different gang with distinct outfits and characteristics;...
---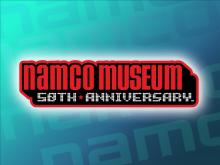 Namco Museum 50th Anniversary 2005
This "50th Anniversary" addition to the Museum series celebrates the longevity of Namco, which was founded in 1955 as an operator of "rocking horse" amusement rides. Namco has been in the video game business since 1974, when it acquired the Japanese division of the original Atari. In its most prolific arcade...
---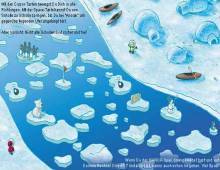 Nanuk 2000
A cute freeware game created to promote Real Media, Nanuk is a charming Frogger clone with a simple idea and gameplay: guide Nanuk the eskimo kid to the other side of the river, where he is reunited with his family. The gameplay is very simple: jump from one ice flotsam...
---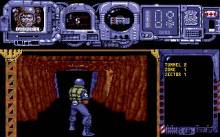 Narco Police 1990
As the title states, you're a part of a police force established to fight the cartels dealing in narcotics (drugs). Obviously such a cartel has an island of their own as well as their own military forces. But just make sure they're secure, they have everything hidden in the underground...
---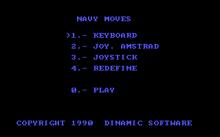 Navy Moves 1990
My name is McArra and I belong to the special pacification forces. My mission: find and destroy a nuclear submarine U-5544 that has unbalanced the forces between the two most powerful Earth armies. The name of the operation is Cephalopod and I have heard that you want to help me...
---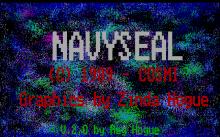 Navy SEAL 1989
Be a member of an elite Navy Special Warfare force with Navy SEAL for your home computer. The game will send you on three missions: Operation GODZILLA, Operation LOCHNESS, and Operation KING KONG. In Operation GODZILLA, you must parachute to a supply raft and collect supplies, swim underwater while avoiding or...
---
Navy SEALs: Weapons of Mass Destruction 2003
Released in 2003, this shooter from ValuSoft serves up single-player missions that echo contemporary international headlines. In the title role of an elite U.S. Navy SEAL, players will travel first to Iraq, where they must capture a biological weapon before it can be smuggled from the country. Next, it's on...
---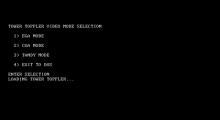 Nebulus 1988
Nebulus was one of my favourite games on my good old Commodore 64 and for this PC-Version I cannot say anything about major deficites (except the graphics). You are a small green pig-like alien and have come in your Mk.7 submarine to destroy seven towers. To do so you need...
---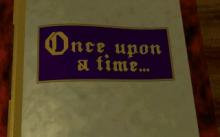 Necromantics 1996
Necromantics takes place in a mysterious castle. The main character, controlled by the player, is an invisible magician wearing a high hat, white gloves and shoes.The magician can only walk and jump; he has no means to attack. Yet, he must escape from many rooms full of spiders, swords, etc....
---
Nelda Nockbladder's Anatomy Lesson 1997
One of the strangest games you'll ever play, freeware or otherwise, Nelda Nockbladder's Anatomy Lesson is a fun action game with a unique blend of puzzle elements: you first have to figure out what to do in each level (called "lesson" in the game). I'll have to rely on the...
---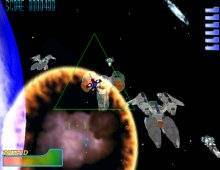 NemesisCrisis: Operation Gallant Thunder 2003
NemesisCrisis: Operation Gallant Thunder is another excellent freeware shooter from Japan. The game is similar to Rebel Assault, except with detailed polygonal 3D instead of photo-realistic digitized graphics. Gameplay is the same as other rail shooters: you view the action from a first-person perspective, and have no control of your...
---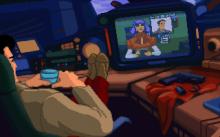 Neo Hunter 1996
After a meteor crash causes the separation of California from the rest of the continent, major corporations of the future decide to invest in the decadent state. It's not long before the newly restored California calls for independence. And so is Calia created. You play as Rick Cage, a good-guy hunter...
---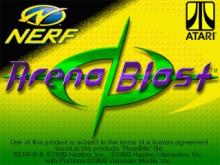 Nerf Arena Blast 1999
Nerf Arena Blast is an interesting take on first-person shooters. In an attempt to remove the violence from the genre, the designers at Atari Corporation replace bullets with reasonably harmless Nerf foam pellets. Instead of characters being killed, they're merely rendered unconscious and moved to another part of the arena....
---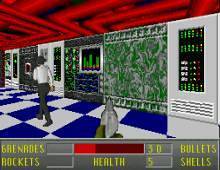 Nerves of Steel 1995
Nerves of Steel is settled in the near future of South East Asia. From a secret underground complex called the "Iron Triangle the evil regime of Kim Dung Moon is on a sinister campaign to "purify" the world. You are the "Tunnel Rat", an elite Special Forces ultra modern digital...
---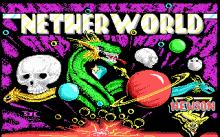 Netherworld 1990
In this game you are trapped in Netherworld. With your space ship you have to make your way through different levels with a hostile environment. Under a time limit you have to collect diamonds to get to the next level. The game is filled with dragons, moving mines, acid spitting...
---