Arcade action Games #9
Search a Classic Game: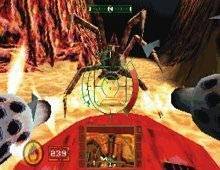 Blam! Machinehead 1996
Blam! Machinehead is basically a normal 3D shooter where you shoot enemies and explore the futuristic, barren wastelands and abandoned factories and such as you try to save the world. The player controls Kimberly Stride, who is a scientist. She has to save the world from bad DNA that...
---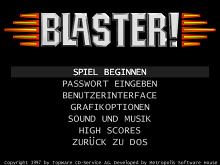 Blaster! 1998
Blaster is an old-school horizontal shooter. The story: A space freighter full of terrestrial settlers get lost. Some time later it reappears with an alien crew and of course they want to conquer the earth. To foil their plan a super bomb shall destroy the carrier.The player takes control of...
---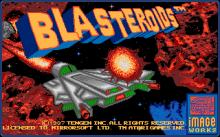 Blasteroids 1989
As the name suggests, this arcade conversion updates the basic Asteroids gameplay. That means to say that the main gameplay consists of flying through single-screen wrap-around levels shooting at rocks, which split into smaller rocks when hit, eventually becoming small enough to disappear. In this case the Asteroids are protecting...
---
Blip Blop 2002
One of the best freeware action games I've ever played, Blip & Blop is (as its own programmers admit) a clone of Metal Slug: and the machine gun is practically the same as the famous Neo Geo series. However, while the basic concept lacks originality, a lot of creativity was...
---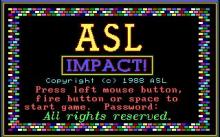 Block Buster! 1988
Impact is an old break-out style game. The user controls a paddle and needs to catch a ball with the paddle each time it comes down. When the ball hits a brick, it is destroyed (unless it's made undestroyable). Sometimes, a bonus will come out of the brick. This adds...
---
Blockage 2003
Blockage is your basic breakout clone. You have to keep your ball from getting past you and you have to destroy all of the bricks. There is one or two blocks in each level that you have to hit before you go onto the next level. If you hit it...
---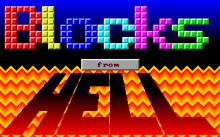 Blocks from Hell 1993
Sets of blocks fall down a shaft and you should rotate them in the right way before they reach the bottom. When you fill up a horizontal line, those blocks disappear. When you fail to fill up lines, the blocks will reach the top of the shaft and the game's...
---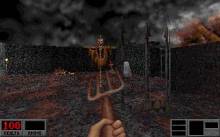 Blood 1997
Caleb was once a feared gunslinger, until he met a woman who was involved with a mysterious cult known as Cabal. Caleb, too, is sucked in, and soon becomes one of the Chosen - the most favored worshippers of the evil god Tchernobog. But one day, Tchernobog inexplicably kills the...
---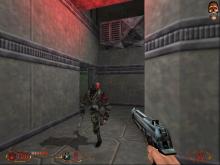 Blood 2: The Chosen 1998
Simple, bloody fun... Blood 2: The Chosen is an exercise in gory, old-school gameplay, based on the premise of 'Shoot first, ask questions later'. The sequel to the Duke 3D-powered 'Blood', set a hundred years after the original, delivers just what it says - blood, and plenty of it! The...
---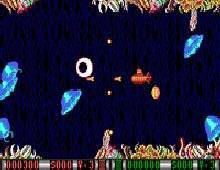 Blood Money 1990
The speech in the introductory sequence probably sums things up best - "the biggest unanswered question is 'where is the money?"The player has 4 missions to take on, in each case trying to kill baddies for the money they have, which can be spent in the shop rooms to upgrade...
---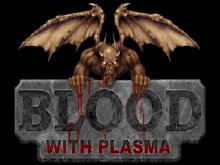 Blood: Plasma Pak 1997
The official level pack from Monolith for the horror shooter Blood. The Plasma Pak adds 13 levels, seven new monsters, and some additional firing modes for the existing weapons....
---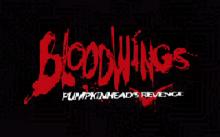 Bloodwings: Pumpkinhead's Revenge 1995
Bloodwings: Pumpkinhead's Revenge is a 3D shooter based on the movie Pumpkinhead II: Blood Wings. The player becomes the "Keeper of the Spirits" and must travel through mystical realms in search of the objects needed to appease the spirit of Pumpkinhead, occasionally peering through portals into the "real world" (i.e....
---

Blort! 1987
Very easy one color space shooter a la space invaders....
---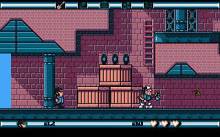 Blues Brothers 1991
The Blues Brothers are on the run from the law. Take control of either bulky Jake or nippy Elwood in this five-level platform game. You must cross a prison, a river and the big city to reach freedom. You also must find your missing records and collect these. Everything and...
---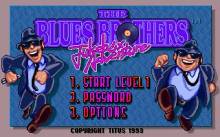 Blues Brothers: Jukebox Adventure 1993
Jukebox Adventure is the sequel to The Blues Brothers. Once again, the player has to choose a favourite Blues Brother and take him through different side-scrolling platform levels. He needs to collect records and use them as defence by throwing them towards enemies. There are also power-ups that can be...
---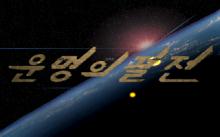 Blur Way 1995
After a few less than impressive experiments in different genres, Mirinae's second vertical scrolling shooter once again delivered the quality gamers had gotten used to by their shmup's. The game features a system around three upgrade- and switchable weapon systems.The animations and especially the scrolling this time around are incredibly...
---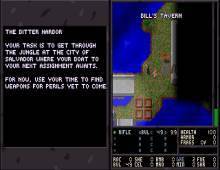 BMF 1997
BMF is a fun freeware combat game from Imagination, a now-defunct Finnish developer. Formerly released as shareware, the game is made freeware in 2000 along with other Imagination games. The game is similar to Assault Trooper and Cannon Fodder: you control a tiny commando who are sent on Rambo-style missions...
---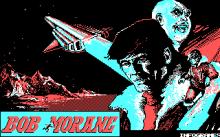 Bob Morane: Science Fiction 1 1987
An evil army of enemy space soldiers has invaded a space station. The player, taking the role of the infamous fictional character Bob Morane, must recover the control of the base, locating and destroying all the enemies.Bob Morane: Science Fiction 1 is a multi-directional scrolling shooter game.The gameplay is similar...
---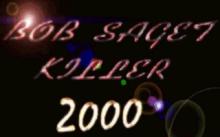 Bob Saget Killer 2000 1997
Being a watered-down funnyman can make you some enemies in the programming community. Here, some QBasic hackers have whipped up a very simple simulator to dish out abuse to Mr. Saget from the barrel of a gun, all to sitcom audience moans and whistles, while demented circus music eggs the...
---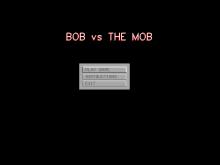 Bob vs the Mob 1995
Essentially a limited Robotron clone (firing only in the direction of forward movement), Bob vs. the Mob sees your protagonist, a little stickman, running around a forested environment attempting to mow down the most assailants (more stickmen, apparently members of the criminal underworld) while expending the least ammunition, using a...
---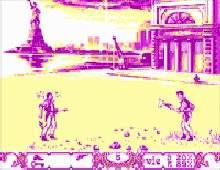 Bob Winner 1986
Bob Winner is searching for a lost civilisation somewhere in the desert, and has to gain three keys to access it by beating a boss in Paris, London, and New York respectively. The first two bosses are boxers, the last one is a gun-toting cowboy. The items necessary to beat...
---
Body Blows 1993
Around the time of the Amiga version of Street Fighter 2, Amiga specialists Team 17 came up with a similar one on one beat 'em up, designed around the machine's strengths and weaknesses.In one-player mode you have four characters to choose from - brothers Dan and Nik play identically, Lo-Ray...
---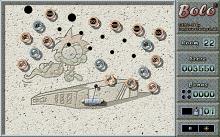 Bolo 1995
This is a remake of the game Bolo for Atari ST. It is a Breakout variant with a twist: Your paddle is not restricted to the bottom of the screen -- it can move all around the screen. Your goal is still to destroy all the blocks on the game...
---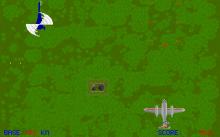 Bomber 1993
Vertical shooting game. You are in a slow, large aircraft that must fight its way back to home base....
---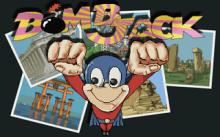 Bombjack 2002
Bombjack is an excellent fanmade conversion of Tecmo's classic arcade game of the same name. The game is much better than Mighty Bombjack, the official PC conversion made by Elite Systems in 1990. If you are unfamiliar with either games, here is the skinny: you play Bombjack, a caped superhero...
---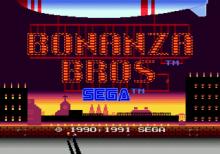 Bonanza Brothers 1991
You are one of the Bonanza Brothers and your job is to steal from the corrupt people in the city.. You have to enter a variety of institutions ranging from a casino to a pyramid and steal everything of value :) fun. Its not just the objective that sets this...
---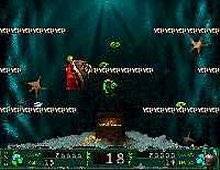 Bonkheads 1998
Bonkheads is a fun 2D action game designed for kids. The Troll brothers Grag and Thog must rid their home of annoying pests in each of the 144 levels that comprised Trollsville. You can play solo as Grag, or have a partner join the game as Thog to work together...
---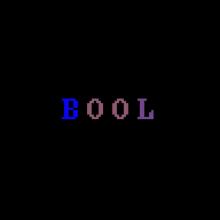 Bool 2004
Bool is a very creative and unique action game that takes some time to figure out at first, but will gradually grow on you. In the author's words: "in this game you rescue yellow balls with a crane from a big floating white ball. You can upgrade your ship and...
---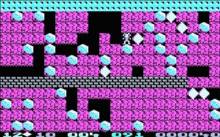 Boulder Dash 1984
You are Rockford, and you have to dig through monster infested caves in search of diamonds. In each level you must collect a certain number of these diamonds, in order to open a portal to the next stage. Enemies can be squashed by falling boulders, which are released when the...
---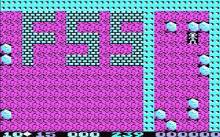 Boulder Dash 2 1985
In part two of the "Boulder Dash" series, game design hasn't changed compared to part one, so you still have to mine diamonds while avoiding falling rocks and cave monsters of all sorts. As in part one, later levels become more difficult because many puzzle elements are added....
---