Arcade action Games #37
Search a Classic Game: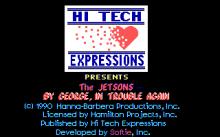 Jetsons, The 1990
A old and fun game from 90's. You need to survive a electronics rebellion.You can play with George and ask for Rosie help.Very simple commands and goals....
---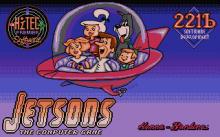 Jetsons, The: The Computer Game 1992
The famous animated TV series by Hanna-Barbera spawned a film, and ultimately this licensed game, which contains 8 levels alternating between side-scrolling dodge-and-manipulate and driving gameplay. All four members of the Jetson family have a themed level.The driving sections take place within George's Jetcar, and you must slow down for...
---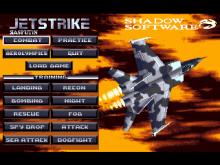 Jetstrike 1994
MIS, the FBI, NASA, the KGB, MOSSAD and even top secret agents from the North Beckinsdale Pigeon Fancier's Association swung into action immediately. They were swiftly halted in their tracks when they received a top level order warning of a massive campaign of bribery of government officials in all countries....
---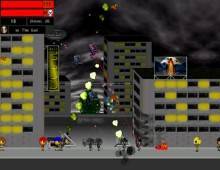 Jetz Fusion 2003
Jetz Fusion is the latest and best Jetz game in a long-run series of freeware action games from Shawn Noel, a talented designer known in the freeware cycle as "Shawn64." The game is a beat 'em up title similar to Little Fighter 2, except that you can fly around the...
---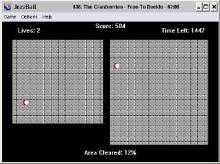 Jezzball 1992
Styx kinda game for the Windows platform. Nice for the kids....
---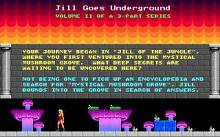 Jill 2: Jill Goes Underground 1992
Jill of the Jungle 2 is the second in the Jill of the Jungle trilogy. It follows the same concept, but includes new graphics, somewhat improved animation and completely new levels and musical soundtrack.In this particular game, after having explored the depth of the mysterious jungle, Jill proceeds into Montezuma's...
---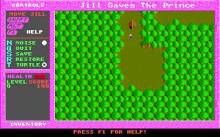 Jill 3: Jill Saves the Prince 1992
The final installment in the Jill of the Jungle trilogy features improved animations, new graphics, new music, new levels and a myriad of new enemies. It also features a map-based world which does not exist in the first two games.The story thus far: after having explored the jungle and defeated...
---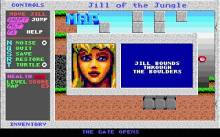 Jill of the Jungle 1992
Jill of the Jungle is the first episode of a shareware series. It is a platform game where the player takes the role of the titular character: an amazon woman who takes the untypical role of monster-slaying, leather-wearing feminist warrior. Jill's most distinguishing ability is morphing into various creatures, such...
---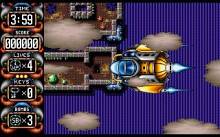 Jim Power 1993
Jim Power was a hero who one day while travelling through the forest, encountered a dimensional rift into a strange new world. Luckily Jim always travels armed and now he'll need to fight his way past several monsters into a monster stronghold to find his way back home.Jim Power is...
---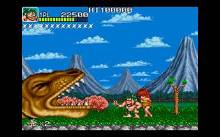 Joe and Mac: Caveman Ninja 1991
Joe & Mac: Caveman Ninja features the characters Joe and Mac as cavemen ninjas in a multi-level platform area where the player has to jump and club incoming enemies. They can also throw at them from distance using such weapons as boomerangs, bones, fire, flints, electricity and stone wheels. The...
---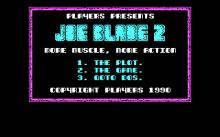 Joe Blade II 1990
As Players Software correctly predicted, London in 1995 is an unfriendly unsafe city ran by thugs. Innocent civilians who leave the house will almost certainly face violence. An acclaimed hero since his successes in the original, Joe Blade is the man to put things right - if he can kill...
---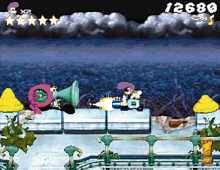 Johnny Bazookatone 1996
The original guitar hero with the Elvis attitude and purple hair pompadour, Johnny Bazookatone, has been imprisoned in the year 2050 in Sin Sin Prison by El Diablo, the Lord of the Underworld, who is jealous of his talent and kidnaps other musical legends as well in this 3D side-scrolling...
---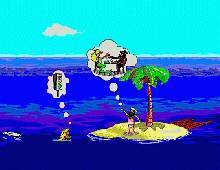 Johnny Castaway 1991
This is one of the most entertaining screensavers I've come across. Watch a castaway Johnny perform amusing antics while he struggles for daily survival on a tiny island. The program has numerous scripts that are randomized every time, and special skits for special days such as Christmas and New Year's...
---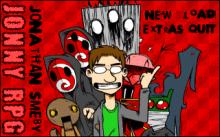 Jonny RPG 2004
Jonny RPG is a fun and varied freeware action game that offers a lot of cool mini-games, tongue-in-cheek humor, and pleasant graphics.The thorough review at KlikMe says it all: "You've probably never played a klik game quite like Jonny RPG before. This is because, despite what else can be said...
---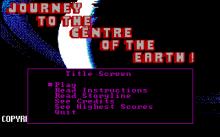 Journey to the Center of the Earth! 1994
Journey To The Centre Of The Earth! is a single player game which has nothing to do with the Jules Verne classic. This game, episode one in a trilogy, was released as shareware while the other games ; Episode 2 : Adventures at the Centre of the Earth, and...
---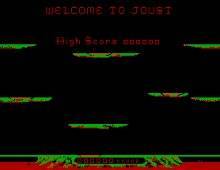 Joust 1983
In Joust, players take control of a knight with a lance who rides their flying ostrich (or stork, for Player 2) to do battle against computer-controlled evil knights who ride atop vultures.Players must flap their steed's wings to hit the enemy from a higher jousting point to destroy the vulture...
---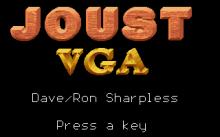 Joust VGA 1990
A colourful but resource-efficient unauthorised fan remake of an arcade classic, all of the salient elements remain from the absurd original: the bird-mounted knights jockeying for aerial superiority (literally: when two riders meet, the one in the lower position is dismounted), leaving eggs in their wake and avoiding additional threats...
---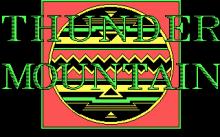 Jr. Pac-Man 1988
Jr. Pac-Man features gameplay similar to the original Pac-Man, but with a few changes. As Jr., you need to eat all of the dots in a maze without running into the four ghosts that are trying to get you. The maze is now much larger, and no longer fits on...
---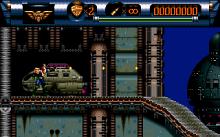 Judge Dredd 1997
Judge Dredd is a platform action game based on the British comic book character of the same name and the 1995 movie that tarnished that name. The game was a multi system release so it fits the standard console jump/shoot/duck formula although it does add some unique twists such...
---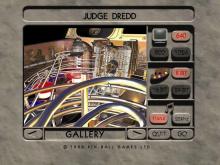 Judge Dredd Pinball 1998
Judge Dredd Pinball is the first entry in the "Pinball Arcade" series, made by UK-based Pin-Ball Games Limited. The concept was promising: license a real-life pinball table and try to recreate the gameplay experience as faithfully as possible for home computers. Unfortunately, the execution leaves much to be desired. Anyone...
---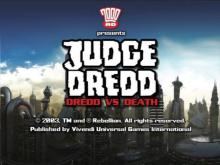 Judge Dredd: Dredd Vs. Death 2003

---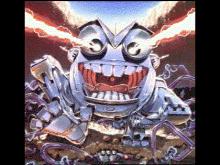 Jump 1992
This arcade game is a cross between Breakout and Space Invaders. Player controls an electromechanical robot, who walks along the top of a wall consisting of bricks and jumps on it. A line of bugs is coming to him from the bottom of the screen in vertical direction, while the...
---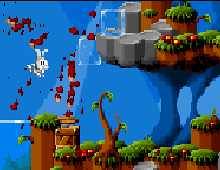 Jump 'n Bump 1998
An instant real-time multiplayer-only keyboard-crowding (or network) classic, this game pits up to four human-operated cute fuzzy widdle bunnies against each other for one goal only: lagomorphic cranial domination.Against a pastoral Warner Bros. backdrop (or any of over a hundred fan-made levels!) these rabbits re-enact 2D platform Joust glories minus...
---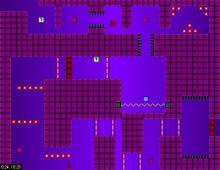 Jumper 2 2004
Jumper 2 is a great platformer/puzzle hybrid coded in Game Maker. Although I find the game too difficult for my deficient reflexes, interesting level designs and the cool skid/jump maneuvers keep me coming back for more (masochistic) fun. Shaltif's excellent review at Gamemakergames.com says it all: "This is one of...
---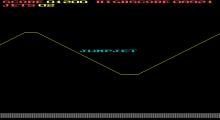 Jumpjet 1990
This is a nice and simple game. You pilot a plane, and you just blow other planes up, while performing your mission of blowing other things up. For those familiar with old-school arcade games, think of Jumpjet as a combination of Defender and Scramble....
---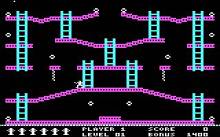 Jumpman 1984
Jumpman is a bomb disposal expert. He is called on to save the Jupiter headquarters after the evil Alienators invade it and booby-trap its 30 levels.In this early platform game, the titular hero must find his way around each screen, collecting every bomb. There are platforms and ladders to use,...
---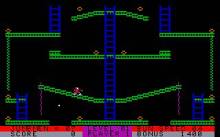 Jumpman Lives! 1991
This shareware adaptation of the classic Epyx game featured all of the levels from Jumpman and Jumpman Junior, along with several original levels and an editor program. The plot is superficially changed, with the setting moved to a different planet, but this makes no difference to the gameplay....
---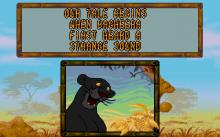 Jungle Book, The 1994

---
Jungle Hunt 1983
Jungle Hunt offers four unique adventure experiences, which repeat with greater difficulty once all four have been survived. If you don't survive these adventures, you will not only lose your own life but that of the lovely Penelope, who has been captured by cannibals!The first part challenges your Tarzan skills...
---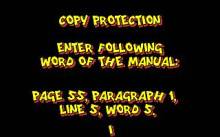 Jungle Jack 1995
Based on the 1993 Danish animated film, "Jungledyret". The plot is about a rare jungle animal named Jack (aka, Hugo) who lives a happy life in the jungle of India with his monkey pals. However, a rich movie owner's ex-wife plans to get her hands on the poor creature. He...
---