Arcade action Games #19
Search a Classic Game: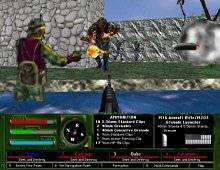 Damage Incorporated 1998
Damage Incorporated is a fun but little-known first-person shooter based on the Marathon 2 engine that Paranoid Productions licensed from Bungie. The brief description at MobyGames goes as follows: "...[Damage Incorporated] incorporates a number of real-time strategy game mechanics to create an interesting hybrid game. The game takes place in...
---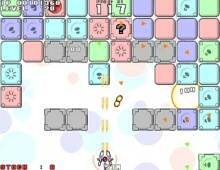 Dan! Da! Dan! 2005
Dan! Da! Dan! (yes, I'd like to know what this hard-to-spell title means, too) is a fun mix between puzzle and vertical shooter from OMEGA, the author of freeware classic Every Extend. A cool game that is reminiscent of Star Soldier series from Hudson Soft, DDD is easy to learn...
---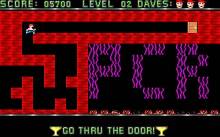 Dangerous Dave 1990
Guide Dave through ten terrifying levels as he tries to reclaim his trophies from a deserted pirate's hideout! This is a standard platform run and jump game although with only 10 levels it's meant to be more difficult than the usual.This game is in 16-color double-res mode on the...
---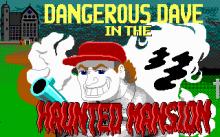 Dangerous Dave in the Haunted Mansion 1991
Dangerous Dave in the Haunted Mansion (a.k.a Dave 2) is a sequel to Dangerous Dave. In this side-scrolling action game you run through a huge mansion with many different levels, battling all kinds of monsters and collecting items (mostly bonus points). Every so-and-so points you get an additional life, and...
---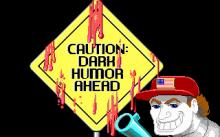 Dangerous Dave's Risky Rescue 1993
Dangerous Dave is back in this gory and macabre side-scrolling action game. Battle wolves and other man-killing creatures with your shotgun attempting to rescue Dave's little brother Delbert from the castle of the evil Dr. Nemesis. There are eleven levels in the game and some more creatures than in the...
---
Dangerous Streets 1994
Dangerous Streets is a colorful sprite-based fighting game in the vein of Street Fighter II. Its eight characters are diverse, ranging from fashion models to a bizarre monster "custodian".In addition to a two-player mode, the game also features single matches against the CPU and a tournament mode. The...
---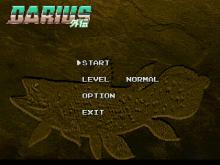 Darius Gaiden 1998
Darius Gaiden is an excellent albeit 5-years-late Windows conversion of Taito's 1994 hit arcade shoot 'em up of the same name. The plot is inconsequential, but anyway: your objective is to take back the planet Darius from the alien forces. Satoshi Kunsai gushes excitedly in his review for MobyGames on...
---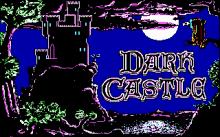 Dark Castle 1987
The Black Knight has brought misery to the land, and the end way to end this is to enter his haunted house to slay him. You are the brave adventurer taking on this quest through 14 increasingly-tough zones.The bulk of the game is side-viewed, involving single screens to pass through,...
---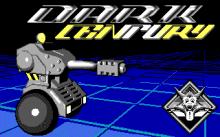 Dark Century 1990
You control a squad of high-tech tanks and you have to destroy the enemy squad. The tanks can move quickly, make sharp turns or fire in all the directions. The graphics in 3D are very well done for a 1990 game. Even if the game has a rather simplistic plot it...
---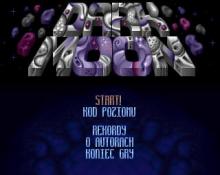 Dark Moon 1996
Dark Moon is a typical space shooter, based on a rules common in arcades.Just like in other side-scrollers, the player controls a space ship, moving from left to right side. The ship is armed, though initially the fire power is rather low. Fortunately, for every alien spacecraft destroyed, we are...
---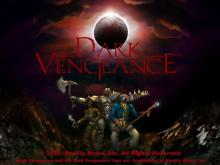 Dark Vengeance 1998
Dark Vengeance is a decent action/adventure that tries to breath new life into the hybrid genre invented by Tomb Raider, but ultimately falls short of its ambitious goal due to awkward controls and some illogical puzzles. The plot is standard fantasy fare: an evil empire has arisen from the dead,...
---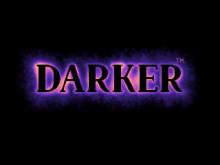 Darker 1995
In this spaceflight 'simulator' / 3D shooter, your race (the Delphins) is sharing a far away planet with the Halons. Your side of the planet is constantly engulfed in total darkness but the Delphins have adapted to this life. The Halons used to live in the light but recent events...
---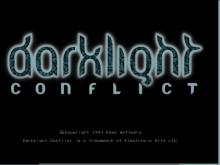 Darklight Conflict 1997
A space combat game like Wing Commander; you control space ship, as the lone man trying to save humanity from not one, but two alien races. It also has multiplayer modes like Race and Tag for IPX network users. ...
---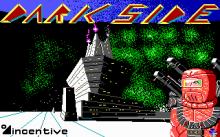 Darkside 1988
In Driller, the Ketars attempted to blow up the moon Mitral, but you stopped them. Now, they have Energy Collection Devices collectively known as EGOs, and hope to stock them up to use towards the Zephyr One device, and direct its energy at the planet Evath, resulting in a catastrophic...
---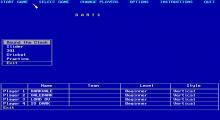 Darts (1991) 1991
Darts is the (shareware) computer version of the semi-organized darts leagues of America and England, and also the adapted rules often used in those dart leagues. Players stand back from a circular board, and aim to hit one of the 62 sections. It is split into 20 outward rings (each...
---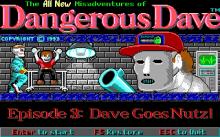 Dave Goes Nutz 1993
Dave Goes Nutz is the fourth installation of the Dangerous Dave series. Dave has to rescue his little brother Delbert from the evil Dr. Nemesis who has hidden him in a mental hospital. Blast through levels of zombies using your shotgun. ...
---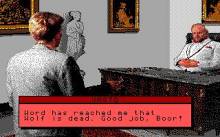 David Wolf: Secret Agent 1989
Bruno Vasto, a madman, has stolen the experimental SF-2 stealth fighter and threatens to blow up Washington D.C.! It's up to you to infiltrate Vasto's organization and retrieve the fighter to save the world. It's all in a day's work for David Wolf, the secret agent. David Wolf: Secret Agent merges...
---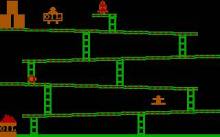 David's Kong 1984
David's Kong is a Donkey Kong clone. The game consists of two parts, both played in the same level layout.First, you have to climb to the top to rescue your girlfriend while a gorilla throws barrels that roll down the ramps. When you get to the top, the gorilla throws...
---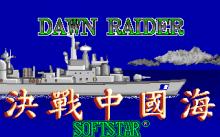 Dawn Raiders 1990
In this top-down vertical scrolling arcade shooter player controls an assault plane on its way through mechanized army forces over the Chinese territory. The plane is armed with missiles, machine gun or laser. Machine gun is transformed into powerful laser, while holding 'machine gun' key down. Progressing from stage to...
---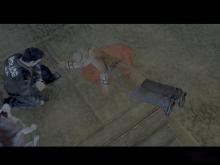 Dead to Rights 2003

---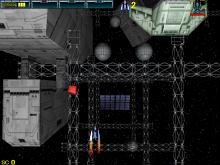 Deadline (2004) 2004
Deadline from Japan is a very cool polygon-based vertical shooter that lets you switch between 4 different weapons on the fly. The hefty size is more than made up for by excellent graphics and sound effects. Similar to EndEffector, Deadline boasts superb graphics that is on par with commercial shooters:...
---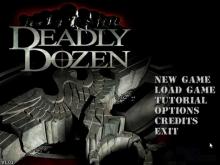 Deadly Dozen 2001

---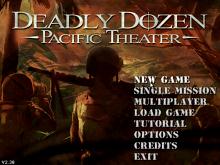 Deadly Dozen: Pacific Theater 2002

---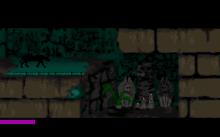 Death by Dark Shadows 1994
Death by Dark Shadows is a platformer similar in style to the Prince of Persia series. The same basic game concept ideas are used - Fight the voodoo curse and the bad guys at the same time, all while avoiding deadly traps. ...
---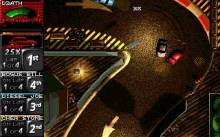 Death Rally 1996
Death Rally is a top-down racing game where the player can rely on more than speed to be the number one, and brains must be riding along brawn to get the most from each race. Starting with only $495 and a lowly car, the player must compete in one of...
---
Death Squadron (a.k.a. Chopper Commando 2) 1992
Death Squadron is a rare commercial ripoff of Mark Currie's 1990 freeware Chopper Commando 2, a fun oldie Sopwith-style 2D aerial bombing game for DOS. Gatecom pretty much took Currie's game, changed the name, and marketed it as a commercial title. The gameplay takes the basic concept of Sopwith, and...
---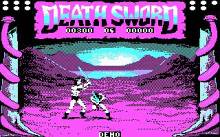 Death Sword 1988
The evil magician Drax is terrorizing the jeweled city and cast a spell over the beautiful princess Marina who is forced to obey him. From the lands to the north, a hero is sent to help the city and free the princess. He is Gorth, the strongest of the barbarian...
---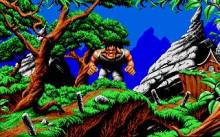 Deathbringer 1992
Karn the warrior has been the scourge of a group of evil wizards for many years, and as such they have trapped a demon inside the Deathbringer Sword. Karn has this sword, and must use it to get through 30 levels to wreak his revenge.The game is side-scrolling and beat...
---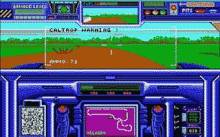 DeathTrack 1989
In the future, races are held across America where the drivers race for money, and their lives. You are the rookie. Welcome to Deathtrack. Starting off the game with a meager sum, you can choose from three cars (either speedy, plenty of firepower or heavily-armored) and begin practicing for your races...
---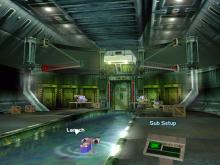 Deep Fighter 2000

---