Arcade action Games #51
Search a Classic Game: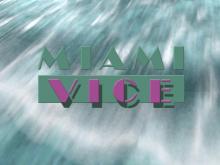 Miami Vice 2004
Basically, Miami Vice is designed to be a third person action shooter. As either Crockett or Tubbs, you work your way through a series of short missions, which mainly consist of gunning down your enemies and opening locked doors, in order to reach your goal. From the start, the game...
---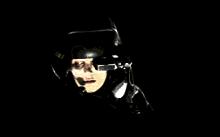 Microcosm 1994
With a lot of gloss and little substance, Microcosm is definitely an example of the worst of arcade gaming. Once the contrived and overused idea behind the game has been digested and actual game play has erupted on the screen, you realize very quickly that you're in for a long...
---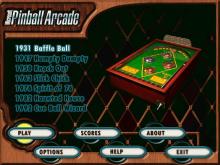 Microsoft Pinball Arcade 1998
Microsoft Pinball Arcade could best be described as a playable reference simulation. Not only is it a highly enjoyable game that will give hours upon hours of pinball fun on a choice of seven machines, but also a nostalgic look at the evolution of pinball in America over the last...
---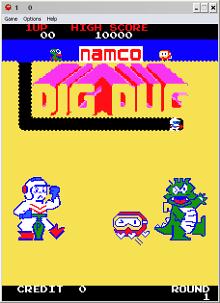 Microsoft Return of Arcade 1996
Four early arcade hits make a PC comeback in Microsoft Return of Arcade, a compilation of Pac-Man, Pole Position, Galaxian and Dig Dug. Each game is playable in a sizable window or in full-screen mode. Game options such as number of players, controls, lives, speed and difficulty are fully customizable,...
---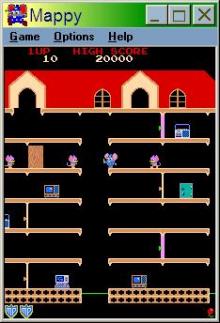 Microsoft Revenge of Arcade 1998
Ready for a trip down memory lane? There's nothing like taking in a few more hours of those games you might have played at the local burger joint, or pizza joint. Spending quarter upon quarter on coin operated machines, or better yet the table top versions that became so darn...
---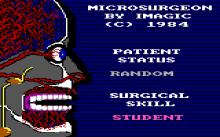 Microsurgeon 1984
You're a microsurgeon, and your patient is in critical condition! First you need to examine the patient's medical chart to find out what's wrong, and which conditions are the most critical. Now to save the patient, you control a robot probe which can be used to administer aspirin, antiseptic, or...
---
Midwinter 1990
Midwinter is set in a post-apocalyptic world, as the Earth entered a nuclear winter caused by the fall of a meteorite. The titular island has been formed in the Azores group of islands, caused by volcanic activity. The player initially controls Captain John Stark, the commander of local militia known as...
---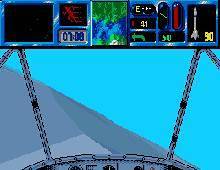 Midwinter 2 1991
This sequel to Midwinter takes place years after the events of the first game. The world has thawed and Midwinter has dissapeared beneath the ocean. It's legacy, the Peaceful Atlantic Federation is facing an invasion by the slave trading Saharan Empire. Between the two lie the Slave isles, a chain...
---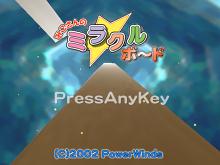 Miko-san's Miracle Board 2003
Miko-san's Miracle Board is an excellent 3D platformer from Japan that is remarkably similar to Pandemonium!, except it is less complex. Similar to Super Mario, your goal as Miko, a cute anime girl, is to run to the exit on each level, while collecting as many coins as possible. But...
---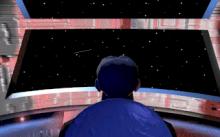 Millennia: Altered Destinies 1995
Millennia: Altered Destinies is a game that not only delves into the areas of space travel and combat but deals heavily in the creation and alteration of alien civilizations. Your job is to seed planets to create a civilization that will be advanced enough to withstand the onslaught of the...
---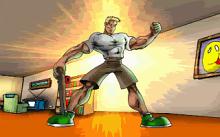 Milo the Fuel Run 1997
Milo: the Fuel Run is a side scrolling platform game with you being a skater trying to save the world's supply of the chocolate malted beverage Milo. You must skate/jump/grind through various levels collecting tins of Milo, stomping bad guys and finding new tricks in order to reach the end...
---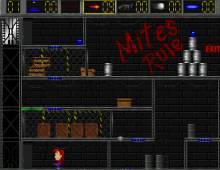 Mimi & the Mites 1995
Platform puzzle game in which your are Mimi and you must avoid the mites or shoot them and find your way out through a maze of sorts. ...
---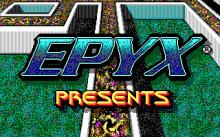 Mind Roll 1988
In Mind-Roll you play a rolling eyeball in an attempt to find your way through numerous mazes. Each maze features different puzzles to solve and objects such as keys to collect in order to find the destination. There is a limited amount of time to solve each maze. ...
---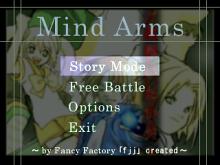 MindArms 2004
I know it must be a cliche for longtime visitors by now, but this game deserves this: MindArms is one of the best 2D freeware fighting games I have ever played. It is not often that you find a freeware Japanese fighter that is not coded with ASCII's "Fighter Maker"...
---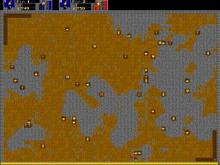 Mine Bombers 1996
The game is a Bomberman clone with different goals in Single-player and Multi-player modes.It begins in the Weapon Shop, where players can get their favourite weapons and bombs. In Single-player mode you have to complete 15 monster-filled levels. You have three lives. Each level begins from the upper left-hand corner....
---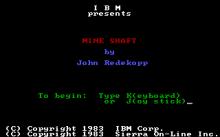 Mine Shaft 1983

---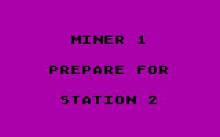 Miner 2049er 1983
You play the part of Bounty Bob, and it is your mission to explore every inch of an abandoned mine. As you walk over floor sections in the mine, the floor will change color. When all of the floor sections have been changed in color, you can move on to...
---
Miner VGA 1989
A game where you buy equipment, then head beneath the town (built over an very strong layer of rock) and do mining in order to become rich and marry the woman of your dreams. ...
---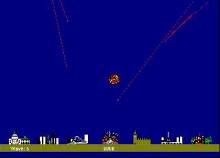 Missile Command 1992

---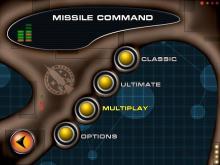 Missile Command 1999
Back in the early 1980s, industry apologists touted heightened eye-hand coordination and increased concentration skills as reasons to let little Junior waste his hard-earned allowance on Pac-Man, Space Invaders and other popular videogames. Whether this reasoning had merit or not is a debate for another time but I can tell...
---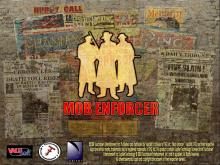 Mob Enforcer 2004
Taking place in Chicago during the Roaring Twenties, Mob Enforcer has you playing as Jimmy "Machine Gun" DeMora, a foot soldier in Al Capone's army. This first-person shooter sees you rising through the ranks of the mob as you pay off cops, perform hits, and dispose of informants through...
---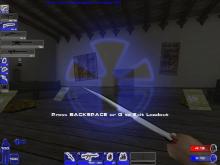 Mobile Forces 2002
Mobile Forces is a first-person shooter intended for online play. Though players will have the option of competing offline against computer-controlled 'bots, the game concentrates on team-based attacks and multiplayer use of vehicles. Epic's Unreal Engine technology, from the popular Unreal Tournament, allows high-polygon count graphics and static meshes to...
---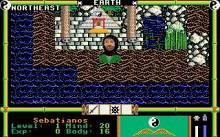 Moebius 1987
Khantun is traditionally a peaceful land, with no army or wars. Former leader Kaimen has turned to using his powers for evil, and the land has not withstood his aggression. The Holy Ones have been kidnapped, the land instead ruled by an evil group of monks. It is down to...
---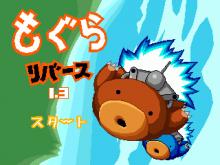 Mogura Reverse 2004
Mogura Reverse is another cute horizontal shooter from Japan, where more and more freeware games achieve - and in some cases surpass - the quality of commercial games. Gendo Ikari's review for Gamehippo.com explains why SHMUP fans should take a look at this game: "Yet another wacky Japanese shooter, following...
---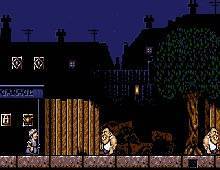 Moktar 1991
Moktar is an Arabian man who is lost in the big city. You must bring him back to the Arab world. The game is a platform game, essentially the same as Titus the Fox, with a different main character. ...
---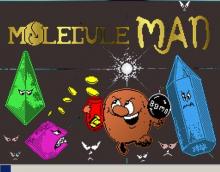 Molecule Man 2003
Molecule Man is a nice Windows remake of a 1985 game of the same name that was published by Mastertronic for the Commodore 64, Amstrad CPC, Spectrum ZX, and most other 8-bit computers except the PC. As Molecule Man, your objective is to escape a radioactive maze before getting a...
---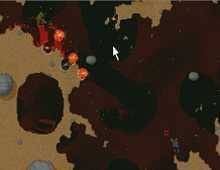 MoleZ 1997
Want a unique game of mayhem? You play this game as a mole who's only goal is to kill every other mole. You can use many different weapons such sniper rifles and mines, with several unique features to help in your killing spree. You can even use...
---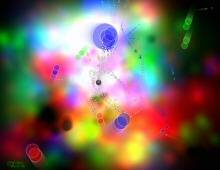 Mono 2005
Billed as a game that is "part Asteroids, part Robotron, and part PaintShop Pro," mono from freeware developer Binary Zoo amazingly fits the bill quite well. Although not a revolutionary game by any means, Mono is unique enough to merit attention from every SHMUP fan - and lovers of creative...
---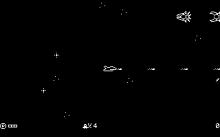 Monospace 1998
Monospace Shooter is one of the best freeware shoot 'em ups you'll ever come across. It features very smooth-scrolling action and an excellent graphical detail even in a limited white-on-black palette (hence the name "Monospace"). There is also plenty of enemies, power-ups, a final boss, and a great control interface....
---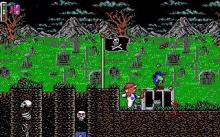 Monster Bash 1993
A cutesy horror platformer starring a boy in pyjamas may not sound like the ingredients for an exciting action game, but the 90's were full of strange ideas (usually resulting in a 2D platformer of some kind). Monster Bash sees you in control of a young lad, named Johnny Dash,...
---