Amiga Games #31
Search a Classic Game: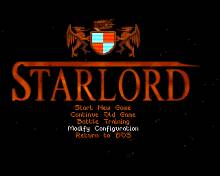 Star Lord 1994
Ever fancied ruling the entire galaxy by playing off interplanetary nobles against one another in a never ending flurry of internecine squabbling and pitched battles? On the off-chance that you might, Guildhall are re-releasing Starlord, a space adventure shoot 'em-up strategy game. Your mission is to spread your influence and...
---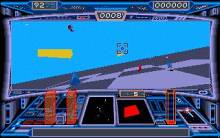 Starglider 2 1988
After being routed in Starglider the Egrons retired to lick their wounds and prepare for a second onslaught against Novenia. The second attack involves them building bases on the seven moons of Midway, a gas giant in the solar system of Solice. The bases are a staging post for a...
---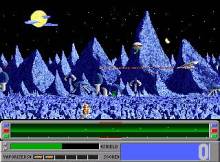 Starray 1988
If I was to tell you that the first Defender clone had appeared on the Amiga some of you might groan. But think back to the early days of the 64. Two of the best shoot 'em ups ever have to be Guardian and Dropzone, both homages to the coin-op...
---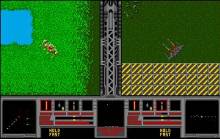 Steel Empire 1992
Up to five players slog it out with a large range of cyborgs over an entire continent of 72 countries, setting up supply lines, factories, fortresses and lines of strategic defence, with an option to view and fight each battle personally. The intro sequence gives a rundown of the various...
---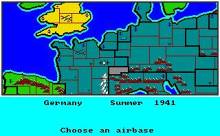 Storm Across Europe 1990
Latest in a long line of SSI games to reach these shores from the States is this one, two or three-player wargame simulating the war in Europe from 1939-45. Wargamers will instantly realize the scale of such a simulation and be wondering if it is not, perhaps, a little too...
---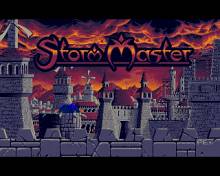 Storm Master 1992
If you were to mix the ideas of the Wright brothers with those of Heath Robinson, you might well end up with one of the aircraft from Silmarils' latest release Storm Master. This quite unique game is mainly a test of strategic ability, but the occasional bit of arcade action...
---
Stormlord 1989
Something terrible has happened in Fairyland. I mean to say, evil queens, incessant thunderstorms and various species of itinerant thugs and no-goods is one thing - a man can learn to live with that - but locking up all the cute nymph-like fairies in outsize bubbles is another bowl of...
---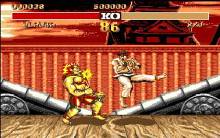 Street Fighter 2 1992
Can US Gold's Street Fighter II live up to all the hype and expectations? Street Fighter II has become the all-time number one arcade game in history. If you've been lucky enough to play the game (or even see it!) through the crowds of people gathered around the machines, you'll...
---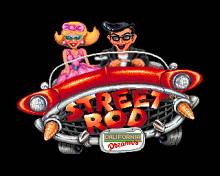 Street Rod 1990
Street Rod is a car racing game with a difference - and loads of atmosphere as well. It's set in the days when cars were really cars and milk bars were really milk bars. First you'll have to buy your car -look through the classified ads in the newspaper on...
---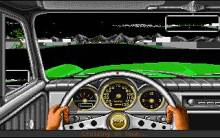 Street Rod 2 1991
Auto trade and simulation. You have to buy a car from a newspaper, and start to tuning it. If it's ready, go to the buffet and find somebody for a race! If you win, you can get his car, sell it and buy new parts for your car, or change...
---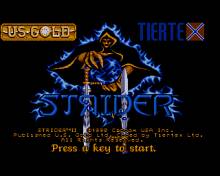 Strider 2 1990
"You dare fight me?" This introductory game phrase still haunts legions of Strider 1 fans. Now the man with the bad attitude and big sword is back fighting evil for the good of mankind. You know it's going to be messy, but fun. The plot insists that the acrobatic assault trooper...
---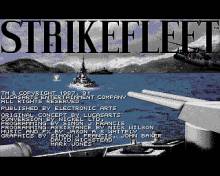 StrikeFleet 1991
One thing that really bugs me is being sunk before dinner time. Cruising the Straits of Hormuz certainly strikes me as a good way of passing the time, it's just that I get just so wound up when Exocets start scratching my paintwork and sending the entire fleet to the...
---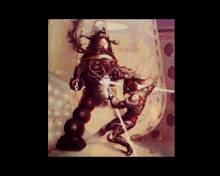 Stryx 1989
It's 3106 A.D. (of course) and the Earth is a charred, chewed up and spot out wreck. The surface is inhospitable and all the ragged remnants of mankind live in the underground (worshipping the great god, Mynda-de-Dors). The governments, whose wars caused the aforementioned chewing up and fitting action, have...
---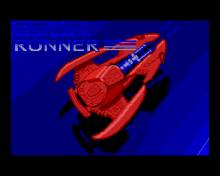 Stun Runner 1990
Spread Tunnel Underground Network Runners are a new kind of hero, or so those Tengen coin-op people would have us believe. Boy racers of the future, they hurtle along in highspeed bobsleds through specially created tunnels crammed with everything from tube trains to aggro droids. As a STUN Runner you...
---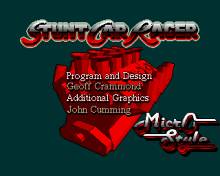 Stunt Car Racer 1989
Who said brain games were the best? Even the author of a classic intelligence tester must fancy a bit of high-speed action from time to time. Which is presumably why Geoff Crammond not only wrote the classic game Sentinel but has also written Stunt Car Racer. And that's just what...
---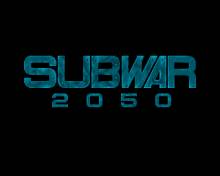 Subwar 2050 AGA 1994
The good thing about the MicroProse/Power Plus deal is that games that were released at 35 quid only six months ago are already coming out at a bargain price. And what's more, the majority of these titles are of an extremely high quality. Best described as an underwater flight sim, you...
---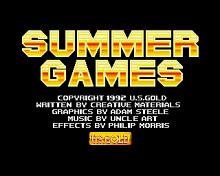 Summer Games 1992

---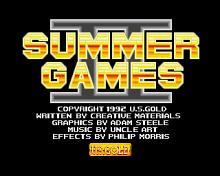 Summer Games 2 1992

---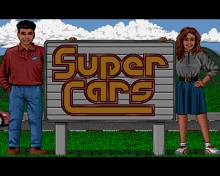 Super Cars 1990
A good car racing game, with a top view from the creators of the Lotus series. It has 9 tracks to race and 4 difficulity levels. You can win money during the races and spend it in the shop to tune up your car. ...
---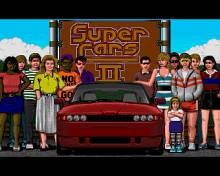 Super Cars 2 1991
After a long wait, the sequel to Supercars has finally arrived. Created by Magnetic Fields, the people responsible for the superb Lotus Esprit Turbo Challenge, the game has been given a vast array of enhancements, including the addition of the much needed two player, split-screen mode. Supercars 2 is basically an...
---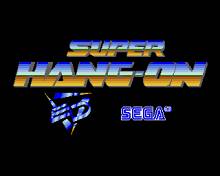 Super Hang On 1988
Three years of 3D racing games have attempted to better Super Hang-On, but for pure Outrun-style arcade race action, there's still nothing to top it. The coin-op technology in the original arcade machine was fairly simple by today's standards, which has worked in the game's advantage. Thanks to some excellent...
---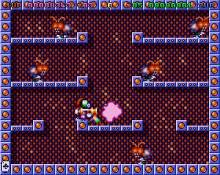 Super Methane Bros 1994
Don't you just love being in control? Puff and Blow, the eponymous Super Methane Bros, do. Which is why they're less than happy when their sensible, mundane, ordered lives are turned upside down by evil mystical forces. The full story of their tragic plight is far too cliched to go...
---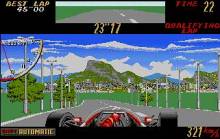 Super Monaco GP 1991
Monaco has to be the most glamorous and exciting Grand Prix race, dropping a gaggle of 200mph speed machines on the streets of Monte Carlo. It's incredibly dangerous, noisy and absolutely exhausting for the world's best drivers but who could resist taking part? While waiting to be turned into sliced...
---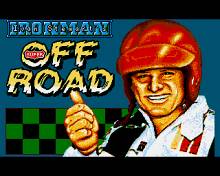 Super Off Road 1990
Following their excellent Rainbow Islands conversion, Graftgold's next coin-op licence for Virgin was equally hot. Iron Man Stewart's Super Off-Road Racer (to give it its full name) is another variant on the Supersprint theme, with the wimpy cars and tracks replaced by massive trucks and slippery, tortuous dirt-tracks. Whereas past...
---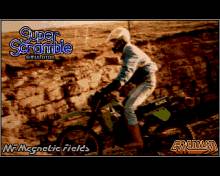 Super Scramble Simulator 1989
When I was but a lad, the only thing that people did with their motor bikes, was race them. This could be round a race track or the Isle of Man, or whatever, but the basic theme was the same. Just occasionally, the television cameras gave us a glimpse of...
---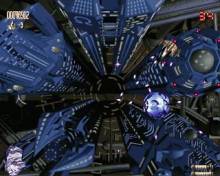 Super Stardust AGA 1994
Stardust was nothing more than Asteroids for the Nineties. This is something that was accepted from the start, but nobody seemed to mind at all. There were no cries for more up-to-date gameplay, more originality or anything else that could be deemed to be negative. The magazines lapped it up,...
---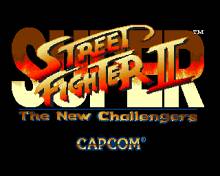 Super Street Fighter 2 AGA 1995
Following hot on the heels of all the hype surrounding the film, the latest addition to the Street Fighter titles is finally here for the Amiga. Called Super Street Fighter 2, it features four new players each with an additional setting. Now you will also find Cammy (played in the...
---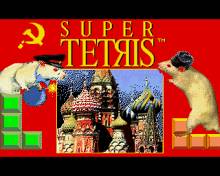 Super Tetris 1992
When Tetris, invented by Alexej Pajitnov, came on the market a few years ago, most western software producers thought he was just another crazy Russian. How wrong can you get? Spectrum Holobyte saw a future, and released it as the "Soviet Challenge", which was a world wide success. The same firm...
---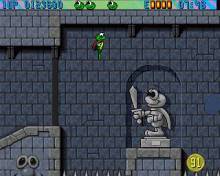 Superfrog 1993
Platform arcade Superfrog is one cool game, especially for it's time. It has got great graphics, great sound effects and great gameplay. It is one of the long line of platformers made by Team 17. I have always thought that this game is one of the best games on my Amiga....
---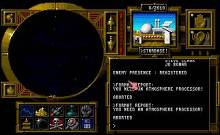 Supremacy 1990
We are seeing the most obvious outworking of our need to dominate each other in the Persian Gulf at the moment. You can also see it in the computer games that are released over and over again. From the first space invaders to the latest version of some flight simulators,...
---