Amiga Games #31
Search a Classic Game: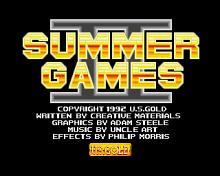 Summer Games 2 1992

---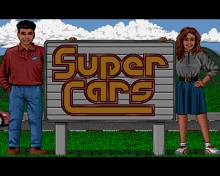 Super Cars 1990
A good car racing game, with a top view from the creators of the Lotus series. It has 9 tracks to race and 4 difficulity levels. You can win money during the races and spend it in the shop to tune up your car. ...
---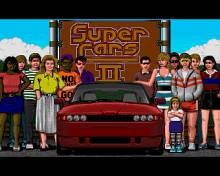 Super Cars 2 1991
After a long wait, the sequel to Supercars has finally arrived. Created by Magnetic Fields, the people responsible for the superb Lotus Esprit Turbo Challenge, the game has been given a vast array of enhancements, including the addition of the much needed two player, split-screen mode. Supercars 2 is basically an...
---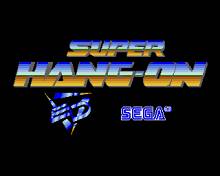 Super Hang On 1988
Three years of 3D racing games have attempted to better Super Hang-On, but for pure Outrun-style arcade race action, there's still nothing to top it. The coin-op technology in the original arcade machine was fairly simple by today's standards, which has worked in the game's advantage. Thanks to some excellent...
---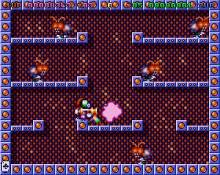 Super Methane Bros 1994
Don't you just love being in control? Puff and Blow, the eponymous Super Methane Bros, do. Which is why they're less than happy when their sensible, mundane, ordered lives are turned upside down by evil mystical forces. The full story of their tragic plight is far too cliched to go...
---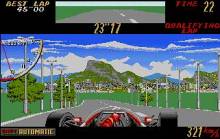 Super Monaco GP 1991
Monaco has to be the most glamorous and exciting Grand Prix race, dropping a gaggle of 200mph speed machines on the streets of Monte Carlo. It's incredibly dangerous, noisy and absolutely exhausting for the world's best drivers but who could resist taking part? While waiting to be turned into sliced...
---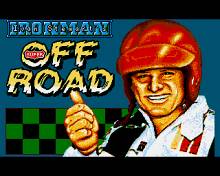 Super Off Road 1990
Following their excellent Rainbow Islands conversion, Graftgold's next coin-op licence for Virgin was equally hot. Iron Man Stewart's Super Off-Road Racer (to give it its full name) is another variant on the Supersprint theme, with the wimpy cars and tracks replaced by massive trucks and slippery, tortuous dirt-tracks. Whereas past...
---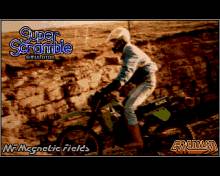 Super Scramble Simulator 1989
When I was but a lad, the only thing that people did with their motor bikes, was race them. This could be round a race track or the Isle of Man, or whatever, but the basic theme was the same. Just occasionally, the television cameras gave us a glimpse of...
---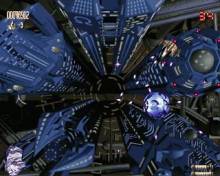 Super Stardust AGA 1994
Stardust was nothing more than Asteroids for the Nineties. This is something that was accepted from the start, but nobody seemed to mind at all. There were no cries for more up-to-date gameplay, more originality or anything else that could be deemed to be negative. The magazines lapped it up,...
---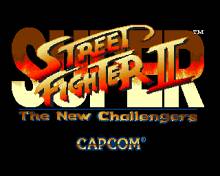 Super Street Fighter 2 AGA 1995
Following hot on the heels of all the hype surrounding the film, the latest addition to the Street Fighter titles is finally here for the Amiga. Called Super Street Fighter 2, it features four new players each with an additional setting. Now you will also find Cammy (played in the...
---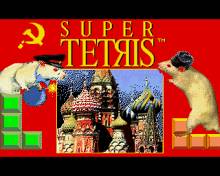 Super Tetris 1992
When Tetris, invented by Alexej Pajitnov, came on the market a few years ago, most western software producers thought he was just another crazy Russian. How wrong can you get? Spectrum Holobyte saw a future, and released it as the "Soviet Challenge", which was a world wide success. The same firm...
---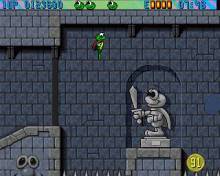 Superfrog 1993
Platform arcade Superfrog is one cool game, especially for it's time. It has got great graphics, great sound effects and great gameplay. It is one of the long line of platformers made by Team 17. I have always thought that this game is one of the best games on my Amiga....
---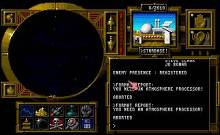 Supremacy 1990
We are seeing the most obvious outworking of our need to dominate each other in the Persian Gulf at the moment. You can also see it in the computer games that are released over and over again. From the first space invaders to the latest version of some flight simulators,...
---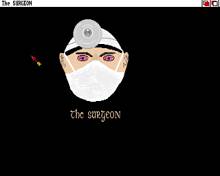 Surgeon, The 1986
Definitely not for the squeamish, Surgeon will test your skill at diagnosis and ability to use a scalpel. This is an absolutely realistic simulation where you must make quick, correct decisions to fix an aortic aneurysm. One wrong move and there's a scream followed by the demise of your patient....
---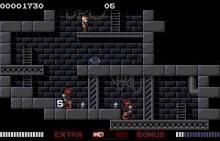 Switchblade 1989
This sequel to the classic Switchblade was drooled all over by the computer press and is still just as sexy today as it was way back then. The story goes like this. Havoc has been living up to his name and has decided to take over control of the Cyberworld....
---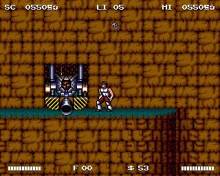 Switchblade 2 1991
Sequels to shoot-em-ups are generally to be taken with a pinch of salt. While they're often technical improvements over the original, it's a rare event when these games, upon close inspection, contain much more than some different levels and more power-ups. Switchblade 2, though, is a different matter altogether. It...
---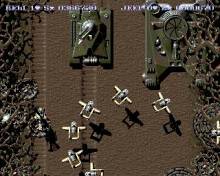 SWIV 1991
SWIV has a helicopter and jeep working together, providing cover for each other, penetrating the vastness of enemy the terrain. But it's just sheer coincidence that Silkworm involved much the same thing. And yeah, they might be programmed by the same team who brought you Silkworm, but that is, as...
---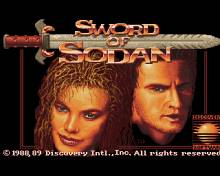 Sword of Sodan 1989
Right, now you have recovered from being amazed by the screenshots, let me tell you about the game. Soren Gronbench, Bakager Carsen, Julian Lefay and Rick Ross are the names behind it all, and as you may hare guessed by their names (and the quality of the game), Sodan was...
---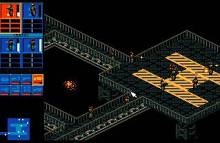 Syndicate 1993
Since Bullfrog burst on to the scene with Populous, they've gone from strength to strength building a reputation as one of the finest development houses this country has seen. With their latest game, Syndicate, they appear set to surpass all their previous achievements. Syndicate has been in development for over...
---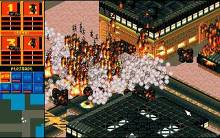 Syndicate: American Revolt 1994

---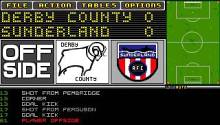 Tactical Manager 1994
With so many titles appearing every year, it amazes me that the football management simulation market is as strong as it is. This is a real fanatic's market, the punters who buy these games will, quite happily, buy every single one that comes out. Why? What's the attraction? I do...
---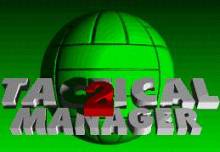 Tactical Manager 2 1995
Now don't get me wrong, because I'm as happy as the next guy to play a footy management game, but I feel I must object in no uncertain terms to the relentless barrage of the things that are being thrown in our direction. Surely there can't be any more variations...
---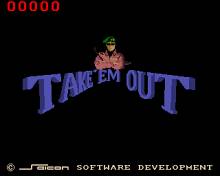 Take 'em Out 1989
Ordinary, simple game about shooting the bandits with a choosen gun. Arcade style, similar to Operation Wolf. Nothing special, downlod only if you are really bored. ...
---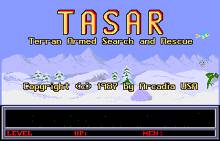 Tasar 1987

---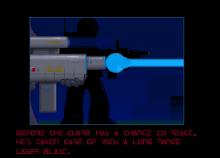 Task Force 1993
Action game, with simple graphics and sound. You have to control your team, equip them with various weapons, etc. ...
---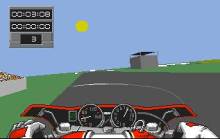 Team Suzuki 1991
Team Suzuki offers the player the chance to pit their simulated motorcycle prowess against some of the best riders in the world, racing around real tracks too. And thanks to some excellent programming and thoughtful control methods, it manages to be both easy to pick up and genuinely realistic. The game...
---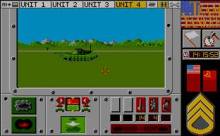 Team Yankee 1990
Based on the Harold Coyles book of the same name, the game is billed as being 'so real you can smell the smoke'. Well I don't know about that, but it is one of the best tank warfare games I have played. Taking the role of a US Army Captain...
---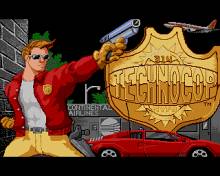 Technocop 1988
He's all human, just plain gristle, flesh an' blood like you and me, but he acts like a machine. He spends most of his time gunning down people with a machine rifle, turning them into puddles of slimy gunge right in the middle of the floor so you can't get...
---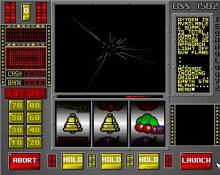 Technology 2 1994

---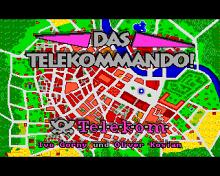 Telekommando 1992

---