Amiga Games #6
Search a Classic Game: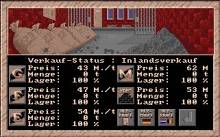 Black Gold 1989
Arcade sequences will probably be around as long as there are computer games simulating big business. No one really wants to linger over a spreadsheet; it's a little too much like the real world. You have to hand it to Black Gold, an oil-drilling simulation from Electronic Zoo; it never...
---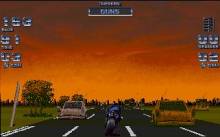 Black Viper AGA 1996

---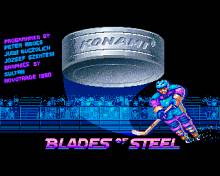 Blades of Steel 1990

---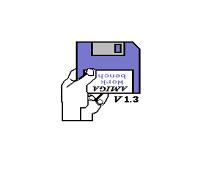 Blank Disk 1987

---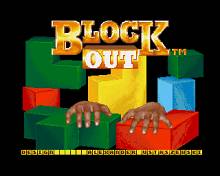 Blockout 1989
With the follow up to Tetris arriving in the form of Welltris (reviewed elsewhere in these pages), it's not too surprising that similar games should appear. American development company California Dreams have been rather quick off the mark and have come up with their own interpretation of the falling shapes...
---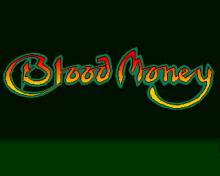 Blood Money 1989
Long before DMA Design dismayed American soccer moms with Grand Theft Auto, the team's wicked sense of humor was on display with the cheerfully amoral shoot-'em-up Blood Money. The simple plot involves blowing up spaceships and alien creatures for money, and then visiting stores like "Davy Jones' Locker" to buy power-ups....
---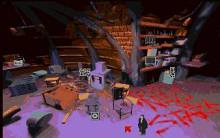 Bloodnet-AGA 1994

---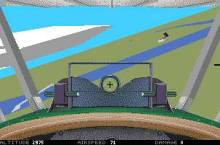 Blue Max 1991
Time to take to the air and give Boche his due -it's a World War One flying ace sim. On loading, you're treated to a rather tasty intro sequence, with an atmospheric soundtrack over a sequence of digitised images of fighter planes from the great war-to-end-all-wars. Whoever wrote this game...
---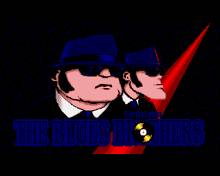 Blues Brothers, The 1991
THE BOYS ARE BACK in town and they're ready to rock. Unfortunately, the local sheriff has other plans. The Blues Brothers, Joliet Jake and Elwood, have built themselves a bit of a reputation at their little shindig in Chicago, so the local authorities are none too happy about their forthcoming...
---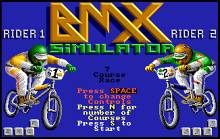 BMX Simulator 1988
This is not so much a simulation in my oppinion, more a 'birds eye view' racing game. You race either against a human friend, or the computer. Either way, it is practically impossible to control the bikes... At least thats what I found when I was using the keyboard! The graphics...
---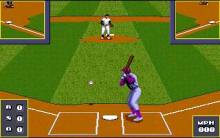 Bo Jackson Baseball 1992

---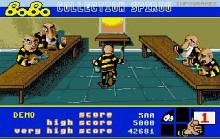 Bobo 1988
Infogrames has made a slow start in the Amiga market having only released the Passengers On The Wind series, but now with its latest game, Stir Crazy, which features the hilarious Bobo, has finally emerged as a real force in Amiga entertainment. The game is set in the peculiar prison Inzeeslammer...
---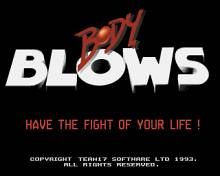 Body Blows 1993
What did I tell you? I said don't buy Streetfighter 2 unless you are really desperate for a beat-'em-up. Well all I can say is there must be a lot of desperate gamers out there. I don't like saying it, but I told you so. Believed all the hype, that's...
---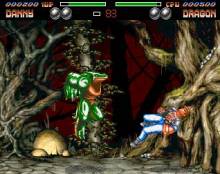 Body Blows Galactic AGA 1993
Fighting's no fun any more. Just because you're the world champ you get every no-hoper in the world trying to have a go at you. It's just such a pity they're no match for a well-placed uppercut, a strategic knee jab or the lightning bolt from your ironbar fingers. Time...
---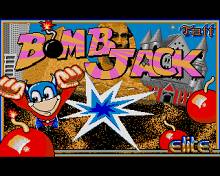 Bomb Jack 1988
Out of all the 8-bit titles to be caught up in Elite's Amiga conversion frenzy (currently in full swing), BombJack has to be the oldest. It was released simply aaages ago, and the original coin-op is practically a fossil. Nevertheless, it still retains its playability. Now we have an Amiga...
---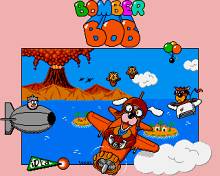 Bomber Bob 1990
Bob is the sort of performing dog you'd normally expect to find on That's Life. He's cute, has large floppy ears, a stupidly lovable face, and he's got a talent for flying bomber planes. He does this remarkably well. Why a canine with such cute sad eyes should want to...
---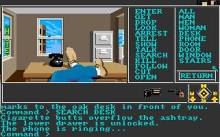 Borrowed Time 1986

---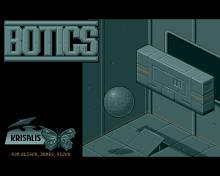 Botics 1990
The year is 2085, and the Satellite TV Companies rule the world. Each home has 952 channels to choose from - one plays constant re-runs of Neighbours. The demand for Sports coverage is insatiable, and there's a growth market in Robotic games. The main event, known as Botic, is a...
---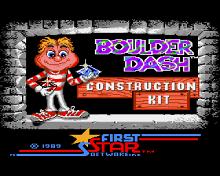 Boulder Dash 1989
Well known game, where you have to dig the sand and move the rocks. Beware, they can crush you out! Very enjoyable stuff, also was a big hit on the C64. ...
---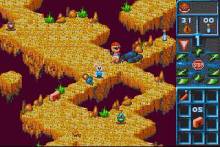 Brat 1991
LITTLE NATHAN'S BORED. He's bored with his toys, he's bored with his playmates - but most of all he's bored with being nice. So, swapping his romper suit for the trendiest leather jacket, shades and baseball cap that he can find in his size, he heads off to find some...
---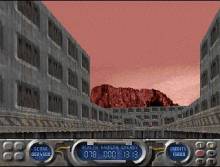 Breathless 1995
If the Amiga was compared to King Arthur, Breathless would be Galahad - the worthiest and most able champion in the land. Steve McGill can't recommend it enough. Wow, despite being an assertion verging on understatement, it seems ironically appropriate to proclaim that Breathless is going to be as significant...
---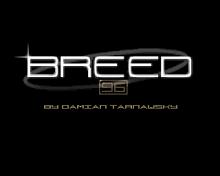 Breed 96 1996
A space strategy game, which takes only one floppy disk. It was released in '96, but uses only the OCS graphics. Unfortunately there are no boot loader on the disk, so you have to run it from Workbench. ...
---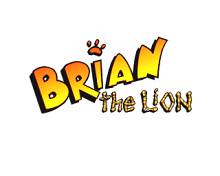 Brian The Lion AGA 1994
For some reason, enhanced versions of games always take a little longer to appear than the standard ones. Brian has now made his conversion and is available for A1200 users. The original was a smart looking platform game, which showed all the polish for which the Reflections team are renowned....
---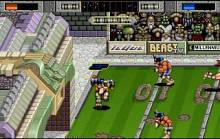 Brutal Sports Football 1993
NOW, A BALL game where you can hack off the heads of the opposition - that's entertainment. Brutal Football takes the basic concept of football, complete with goalkeepers, half-time, and player leagues, and brutalizes it utterly by adding swords, grenades and play-field icons. The result is blood on the turf...
---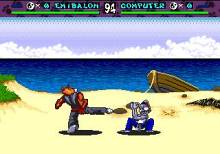 Brutal: Paws of Fury 1995
Fighting game, similar to Mortal Kombat or Body Blows, but now you can fight with animals. For example Kung-Fu Bunny Vs. Foxy Roxy:) An almost ordinary one-to-one beat 'em up gameplay, nice graphics on many different outdoor-indoor stages. ...
---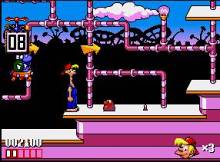 Bubba 'n Stix 1994
Miner 2049er did it in the seventies, Rick Dangerous did it in the eighties, now the nineties platform adventurer is born. Simon Byron is going to the zoo, zoo, zoo. You can come too, too, too... There are those that say zoos are awful places. That keeping animals caged and out...
---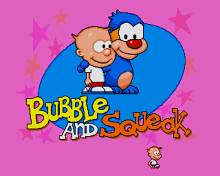 Bubble & Squeak 1994
We covermounted and reviewed the A1200 version of Bubble last May and received the CD32 version last month. There was no major difference between these two but because of the superbly colourful AGA graphics there must be a huge quality gap between them and the non AGA version, right? Wrong! The...
---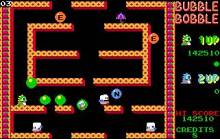 Bubble Bobble 1987
This is more like it. This is what budget re-releases should be about. Classic games for pocket money prices. And believe you me, Bubble Bobble is a bloody classic and a half. From this one game came every single cute platform game ever. It's excellent. Even though it's since been...
---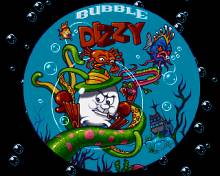 Bubble Dizzy 1992
CodeMasters' evergreen favourite fatso Dizzy makes a welcome return to the Amiga budget games scene. This time our rotund hero finds himself underwater and wanting to get to the surface. Being not the best shape for swimming he finds this far too much hassle and instead relies on the bubbles...
---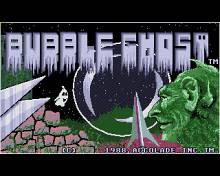 Bubble Ghost 1988
SOUL, that's what you want in a game. In Bubble Ghost you get five. This French charmer first appeared on the ST back in issue Four, and it's a game in which you play the part ol a ghost trying to guide his soul (represented by a bubble) through the...
---