Amiga Games #20
Search a Classic Game: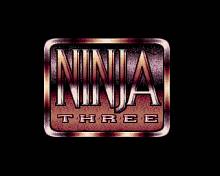 Last Ninja 3 1991
Most of you will have played at least one of System 3's Last Ninja games, either on the 8-bits or the newer 16-bit versions. So undoubtedly a large majority of you will already have a pretty good understanding of how the previous part of the plot went. For those of...
---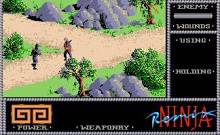 Last Ninja Remix 1990
System 3 are probably best known for their ninja games, which have achieved cult status since they first appeared on eight-bit machines in the early 1980s. The team now present Ninja Remix, which they describe as the definitive beat-em-up. Centuries ago the Brotherhood of the Ninja chose the island of Lin...
---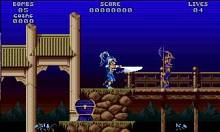 Leander 1991
Princess Lucanna has been captured by Lord Thanatos. His plans are to draw the life force from Lucanna and use it to revive his ailing frame and get himself a Richard Gere look. Leander is a qualified princess rescuer (surprised? Nah!). He has decided to have a break from his...
---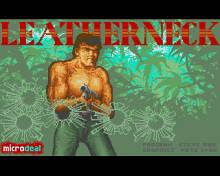 Leatherneck 1988
There's nothing like a romp through a densely foliated jungle, blowing away all and sundry with a high powered machine gun to relieve the day's tensions, but unfortunately there aren't enough games on the Amiga that simulate this kind of activity- or weren't until the arrival of Leatherneck from Microdeal....
---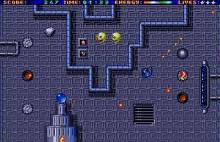 Leavin Teramis 1990
Leavin' Teramis has absolutely nothing new to offer at all. A straightforward vertical scroller with the same old bubble guns that rise out of the ground, the same old spaceships that loop around and the same old collectible weapons Even the sight of a clockwork Pacman could do nothing to...
---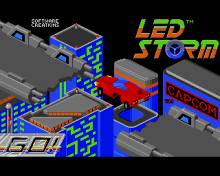 LED Storm 1988
With sports cars getting quicker all the time, it won't be too long before they become so fast that to drive them on the road would be suicidal. So what will we do when we have such speed? Design and build 'speedways' specifically for the purpose of racing for kicks?...
---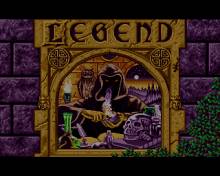 Legend 1992
Welcome to the land of Trazere. Things aren't going too well at the moment - chaos walks the land and it's pretty ticked off! Who can save the Kingdom from the hordes of darkness? You guessed it, it's you. You take control of a band of four hearty adventurers in a...
---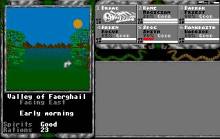 Legend of Faerghail 1990
Long ago the dragons teamed up with an evil magician and all hell broke loose. The many good races of the land formed a band of heroes who smegged the bad guys well and truly. Several generations later things are beginning to stir as the elves take a dislike to...
---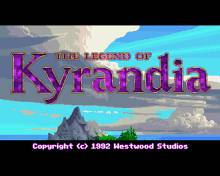 Legend of Kyrandia 1992
After a hard day's flower picking, the last thing that you want to find is that your grandfather has been turned to stone. However, this is the first of many nasty surprises that young Brandon gets when he returns home to his tree-top abode. The next is that his house...
---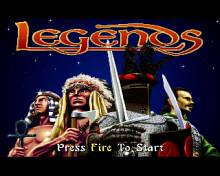 Legends AGA 1996
Legends has been around for an age now. The game was finished some six months ago but, over the past year, coders Krisalis have concentrated their efforts on producing games for newer platforms and converting other titles for other mediums. Thankfully, Legends has not boon consigned to the dustbin, the...
---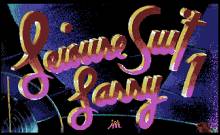 Leisure Suit Larry 1 Remake 1991
This is a remake of the first Larry episode, The Land of the Lounge Lizards. Sierra enhanced the graphics and music, so the game fits now on 4 floppy disks. The remake introduces a new interface: instead of typing commands, you perform the desired actions by choosing appropriate icons. ...
---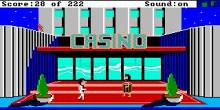 Leisure Suit Larry 1: In the Land of the Lounge Lizards 1987
Sierra's answer to the average Blind Date contestant has survived three adventures, each of which has been more complex than the last. For this first game, though, we are introduced to the randy old stoat who is Leisure Suit Larry, as he sleazes his way through life in search of...
---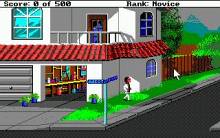 Leisure Suit Larry 2 1989
Also called as: Goes Looking for Love (In Several Wrong Places). Eve kicks Larry out of her flat, so Larry is in streets of LA again, and the story goes... ...
---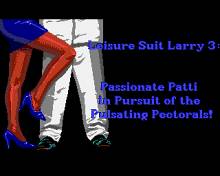 Leisure Suit Larry 3 1990
When Larry Laffer finally married Kalalau in Nontoonyt, at the end of his last caper, it seemed he'd settled down to a respectable family life on the idyllic island. How then, could any of his further adventures have that same spirit? Simple! Not only has the island now undergone a...
---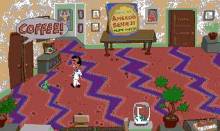 Leisure Suit Larry 5 1992
Larry has amnesia, so he forgot almost everything. You have to help him to find out what happened in the Leisure Suit Larry 4. Anyway, don't search 4th episode, because it was simply skipped :) Note: disk 7 is the boot disk. Insert it first. ...
---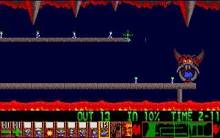 Lemmings 1991
Mother Nature has come up with some pretty strange ways of keeping population levels stable, but none are so strange as that of the Lemming, a small vole-like rodent which inhabits sub-arctic regions of Scandinavia and North America. When the population level of Lemmings become too great, these cute little...
---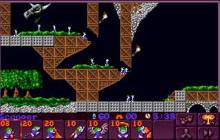 Lemmings 2: The Tribes 1993
When the Lemmings were given their marching orders back in 1991, nobody could have guessed that one of the hidden levels in the game included a plan for world domination. The original shifted units like an alcoholic at a beer festival, appearing across every computer format in a manner that...
---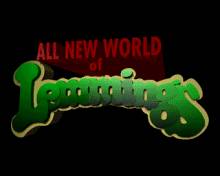 Lemmings 3: All New World of Lemmings 1995
Lemmings. Bloody Lemmings! Can't people just let go. Isn't it time we put them to sleep forever, time they jumped off that big cliff in the sky, time for Psygnosis to stop producing games featuring those pesky rodents who are extremely proficient at committing suicide? The answer to all the...
---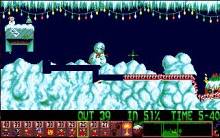 Lemmings Holiday 1993
They're small, they're cute and this time they're dressed up as miniature Father Christmases, complete with red capes and fur-trimmed hats. Brilliant, eh? You have to guide up to 99 of the little fellas over 32 snow-covered levels - complete with fairy lights, psychotic snowmen and icy precipices - until...
---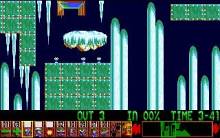 Lemmings: Oh No! More Lemmings 1993
Never has a game been so aptly titled. Barely has the world settled down and stopped wibbling over the software phenomenon that was Lemmings, than Psygnosis release a further 100 levels. New traps, new layouts, new strategies. And again, the world puts on a blue jumpsuit and goes "Wibble". Well, to...
---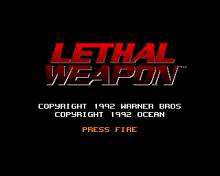 Lethal Weapon 1992
LETHAL BOX OFFICE Joel Silver's trilogy of Lethal Weapon films are undoubtedly one of the movie success stories of recent years. If you're one of the few people who are unfamiliar with them, they star Mel Gibson as Martin Riggs, a whacko LA cop who's gone from suicidal to near-homicidal in...
---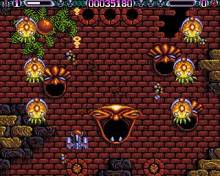 Lethal Xcess 1991
Wings Of Death was one of the more underrated shoot'em-ups of a year or so ago which was no doubt adored by those it struck a particular chord with. It was no surprise then that a sequel should emerge from the swamps of time, coming only in the form of...
---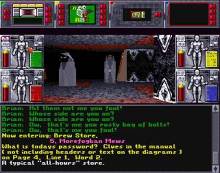 Liberation 1994
Liberation is without competition on the CD32 -it's simply streets ahead of everything else. Thankfully, for all of us who aren't yet kitted out with Commodore's latest bit of CD-wizardry, Mindscape has managed to cram the game on to a mere five floppies. Gone is the orchestrated soundtrack and speech which...
---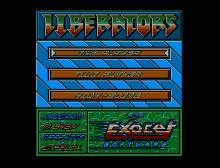 Liberators 1989

---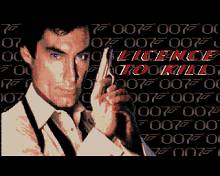 Licence to Kill 1989
The world's most famous secret agent, James Bond, is once more appearing on a computer screen near you Licence to Kill, the game, is based on the film starring newcomer Timothy Dalton and faithfully follows the movie's plot. It puts you in Jimmy's shoes as he sets out on a...
---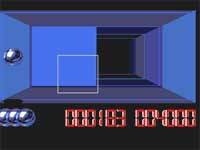 Light Corridor 1990
The most advanced puzzle sport has arrived with frantic action but no violence. You control a large, square bat that you must move through a tunnel network. This may sound simple but you also have to take a metallic sphere along with you. The sphere is knocked through the tunnels...
---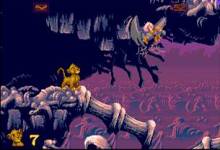 Lion King AGA 1994
Came from Disney's famous animation movie, The Lion King. It was released to almost all platforms, including the console machines and the pc. The Amiga version is a little bit dulled in compare with the pc version. For example there are no "Hakuna Matata" level. I don't know why, maybe...
---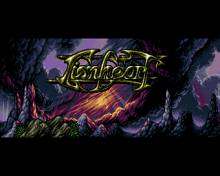 Lionheart 1992
Thalion are on a bit of a roll at the moment. What with the excellent No Second Prize and the forthcoming Ambermoon, the German software house look set to conquer all genres. Between those two games, though, falls Lionheart, an attempt to out-wrestle whatever hack-and-slash-'em-up platform adventure is currently recognised...
---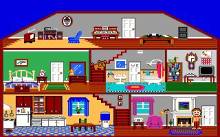 Little Computer People 1987
Old hands will remember Little Computer People from its original release some years ago. It gives you the chance to see for the first time, the little people living inside your computer. The disk provides a three-storey house for your pet person, fitted out with homely furnishings and mod-cons. Your...
---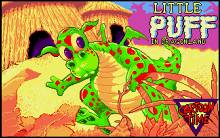 Little Puff in Dragonland 1989
A simple platform game, where you play Puff, who is in Dragonland (you never thought right? :)) So you have to help him out. The game was also released on C64 in 1990. The graphics in Amiga version was a little bit upgraded, but the games are almost the same. ...
---