Amiga Games #32
Search a Classic Game: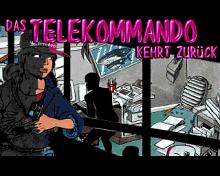 Telekommando 2 1993

---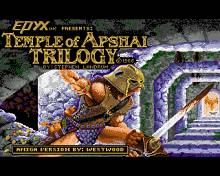 Temple of Apshai Trilogy 1986
Once there were no Amigas or Atari STs and in that bygone era was born an adventure program called The Temple of Apshai. It followed the general idea of Dungeons and Dragons, with lots of monsters to meet in battle and treasure to be found. TTA has stood the test...
---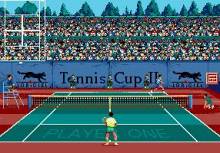 Tennis Cup 1990
Wimbledon is almost upon us, so what could bo more likely among this month's crop of software than a tennis game. Admittedly most software houses this year don't seem to be interested in sports sims unless the constituents include two teams of 11 men, a leather ball, several thousand trouble-dogged...
---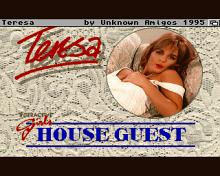 Teresa AGA 1995

---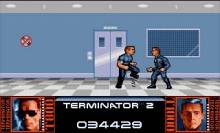 Terminator 2: Judgement Day 1991

---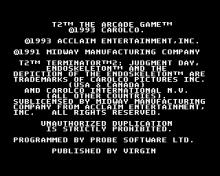 Terminator 2: The Arcade Game 1993
Nuclear fire. Three billion lives lost. A war against the machines. Well, I will go to the foot of the stairs. Lost Angeles in the year 2059 is not the happiest of all places (nor is it in 1993, apparently). The survivors of the war Judgement Day (the nuclear fire) live...
---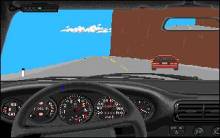 Test Drive 1988
If you usually go off to make a cup of coffee while waiting for games to load, get the kettle on well before you boot up Test Drive. You don't want to miss the loading screens on this one. Never have I encountered a program where the introductory screens made...
---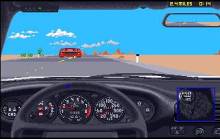 Test Drive 2: The Duel 1989
The Duel is the follow up to Test Drive, a game which aroused some of the most mixed opinions ever witnessed; "Yes, I know the scrolling's slow but look at the cars you get": "Well I think the scrolling's OK, it's the view from the car that spoils it..." Test...
---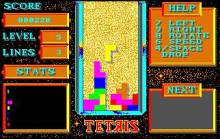 Tetris 1987
SIimple games are often the most addictive. Tetris is a 3am, just one more game, unbearably addictive product. It was devised and written for the PC by Vagim Gerasimov, a Russian computer programmer. Of course he didn't write the Amiga version - Russian's aren't allowed anything as high tech as...
---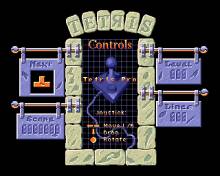 Tetris Pro 1993
I must have the world record for having played the most different versions of Tetris. Every month I get sent at least three of the things, and, to be frank, I can't fathom out why anyone would still want to produce more. It's not like anyone's come up with an...
---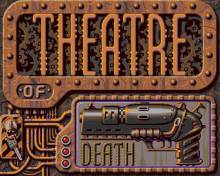 Theatre of Death 1993
Theatre of Death. Now if that's not a smart title for a game I don't know what is, it just sets the scene so well. Obviously there's going to be a sort of theatre and some sort of death taking place. And sure enough, that's precisely what happens. The basic idea...
---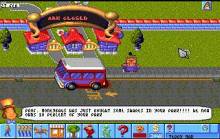 Theme Park 1994
Cards on the table. I am a complete rollercoaster groupie. I have scoured the world from Six Flags Magic Mountain in California to Sydney's Manley Park in an effort to attain the biggest high of all, the adrenalin fix of hurtling down a sheer drop on a driverless train, and...
---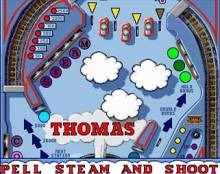 Thomas Tank Engine Pinball AGA 1995
Give kids anything to do with Thomas the Tank Engine and they'll happily play with it all day. Thomas has become the John Travolta of the toddler set. With a toot toot and a hi diddle hey. Thomas's enduring popularity with children of many different generations means that the acid...
---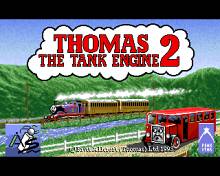 Thomas the Tank Engine 1992
A nice game with Thomas, the little locomotive. You have to navigate him through the railway and beware of the barriers and other engines. Good graphics, sound and speed. ...
---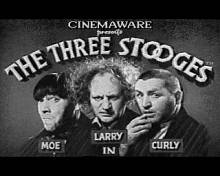 Three Stooges 1987
It was Moe, he of the pudding basin hair cut that first heard the crying. Pointing the noise out to his two colleagues, they quickly determine that the source is the nearby orphanage. For want of anything better to do, i.e, resting to use actors' vernacular, they go to investigate....
---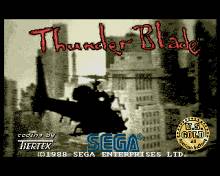 Thunder Blade 1988
Based on the arcade game of the same name, Thunder Blade is a 3D chopper combat mission with both first-person and overhead perspectives. The chopper you pilot is equipped with a rapid-fire 30mm automatic gun and unlimited air-to-ground missiles. Evil forces have surrounded the cities, infiltrated the forests, and covered the...
---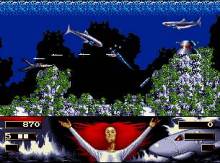 Thunder Jaws 1991
A bit of a sleeper in its arcade form, Thunderjaws has finally made it to the Amiga after a six-month development time. Unfortunately, though, the premise set by the game's brilliant scenario isn't quite borne out by the game itself. Set in the not-too-distant future, the voluptuous but thoroughly evil...
---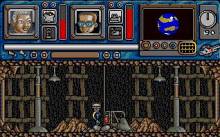 Thunderbirds 1989
Thunderbirds was a puppet show apart. Nowadays. Gerry Anderson's creations take their cue from Frank Oz and the Muppets, with pliable faces, no visible wires and voice overs by the likes of Windsor Davies. Back in the 60 s nobody seemed to mind that Batman wore knickers. U.N.C.L.E. got T.H.R.U.S.H.,...
---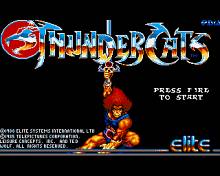 Thundercats 1988
To be honest, I was not overly thrilled when I first heard that Elite had signed up the kiddie's cartoon Thundercats for conversion, primarily because there is not a lot you can do with a cartoon concerning 5 cat-like mutants and their battle against an Egyptian mummy. All my suspicions...
---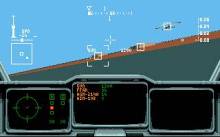 ThunderHawk 1991
It's been a long lime coming but finally a really sensational helicopter simulation has arrived -well almost, it should be released about now. In the past, many a programmer has tried to master what is perhaps the trickiest form of flight, usually with mixed results. In the case of Thunderhawk,...
---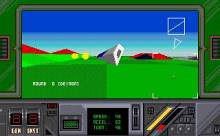 Thunderstrike 1991
The first thing that strikes you about this futuristic fight and flight game is its speed. Compared to a flight sim such as F19 or F16 where the scenery scrolls at a fairly reasonable pace, in Thunderstrike your ship, with added turbo boosters, positively scorches across the screen. Even better...
---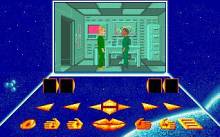 Time 1989
YOU have seen the future, and it is not good. Not good at all. In fact, it's terrible. Everyone dies. Not very enjoyable. You've seen it because you've been there. In a time machine. Confusing things, time machines. If you've seen the future, can you go back to the past...
---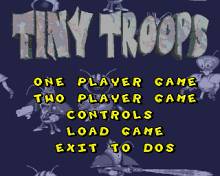 Tiny Troops 1997
Tiny Troops is more Command and Conquer (but on the Amiga) than it is Cannon Fodder - but it's stolen elements from both of those games and created something that's similar to both without being close enough to be called a clone. It's all about controlling small squads of, well, tiny...
---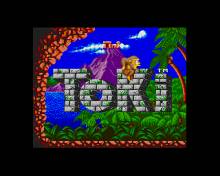 Toki 1991
Toki is a hero, a square-jawed, all-round nice guy and, of course, he's in love with a beautiful girl, Miho. She's the apple of his eye, music to his ears, the beating of his heart, the sweet smell of primrose - and she cleans up every Tuesday. But there's a...
---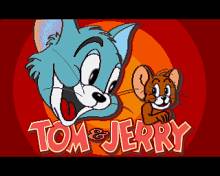 Tom & Jerry: Hunting High and Low 1989
Two of the most popular cartoon creations of all time have now been brought to the computer screen. Everybody always refers to Jerry as the cutest little mouse you ever did see etc, etc, but I have a sneaking suspicion that true fans of the programs found him to be...
---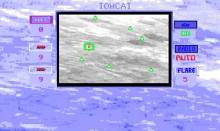 Tomcat 1994

---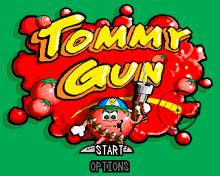 Tommy Gun 1996
Aliens have arrived and have taken control of all the fruit and vegetables. You have to take control of Tommy Gun who is a killer tomato and fight your way through each level defeating all the creatures. ...
---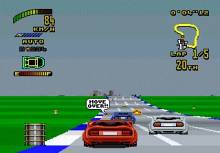 Top Gear 2 AGA 1994
A very good looking AGA racing game, similar to the Lotus series and the Jaguar XJ 220. It has fast speed, with long visiblity, 3D rolling cars, many levels and good music. ...
---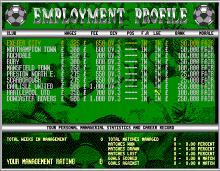 Top of the League AGA 1995
Just an other football manager game. It takes 3 disks, loads quite fast, and has many options and possibilities to act. Unfortunately you can't really see that this is an AGA game, because of the limited graphics. ...
---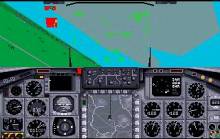 Tornado 1993
Flight simulations vary between those that focus on gameplay and those that focus on reality. Tornado is in the later camp. With the time and effort you'll put into mastering this beauty, you might as well have enrolled in the RAF and trained for the real thing. The publicity claims design...
---