Amiga Games #30
Search a Classic Game: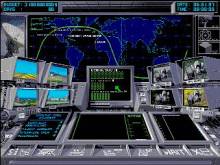 Space Max 1992

---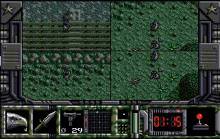 Special Forces 1992
Ever fancied yourself as a member of an elite fighting force? Perhaps the SAS or Delta Force. You want to be a member of the Special Force, trained in the art of stealth, sabotage and annihilation. Well now is your chance thanks to Microprose. You must take control of a...
---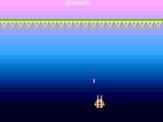 Spectrum 1991

---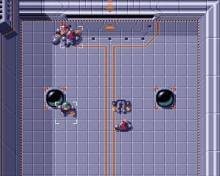 Speedball 1988
Question: What do you get if you cross football with rugby, rollerball, and throw in a bit of Brockian Ultra Cricket for good measure? Answer: Speedball. Probably one of the best games yet to grace the Amiga. In Speedball, you control a gang of five 'ballers, in what is the...
---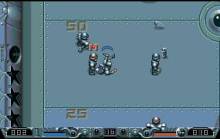 Speedball 2: Brutal Deluxe 1990
Every machine has its classics. The Spectrum had Knight Lore and A tic Atac, the C64 had Impossible Mission and Pitstop II. As for the Amiga, what games can truly rank as the best the machine can produce? Obviously, there's Kick Off II, but apart from that? Well, Speedball II...
---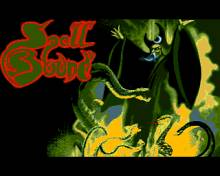 Spellbound 1990
Every Amiga owner knows that Psygnosis games have great graphics and sound, but often limited gameplay. Well, the release of this game will change all that. Reverse the trend, even. You see, Spellbound is probably one of the most playable platform games yet on the Amiga. It is also a...
---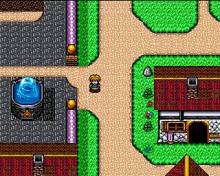 Speris Legacy, The AGA 1996
Have you ever sat back and thought just how ridiculous the plots of most games are? Take Speris Legacy for example. A king has two sons. One is evil and twisted and the other is good. The evil one is heir to the throne but because he has black magic...
---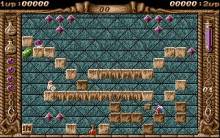 Spherical 1989
Spherical is a platform game with a difference. I say this because there isn't a set route to take to complete the level and you create a large number of the platforms yourself. The game takes place inside a castle in Khomdal. The hero's of the game are an elf named...
---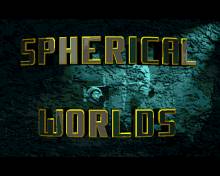 Spherical Worlds 1996
Spherical Worlds, as the name doesn't imply, is a two-dimensional adventure in which you take control of a spherical droid whose mission it is to roam the various sectors of a space station. Quite why isn't clear - there are no printed instructions, and the only "readme" included on the...
---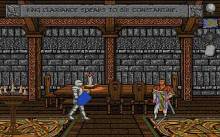 Spirit of Excalibur 1990
It is the year of our Lord 539 in Arthurian England. Arthur has been killed in battle and consequently his realm is in disarray. You are given the character of Lord Constantine, the Crown Regent, and officially Arthur's successor at the head of the Round Table. Unfortunately, you are currently...
---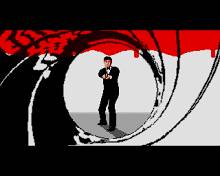 Spy Who Loved Me, The 1990
Get exercising those eyebrows! Roger Moore is back as James Bond in the 1977 movie. Once again 007 - licensed to kill and do raunchy things with as many women as possible - has to thwart the plans of a megalomaniac and save the world. This particular villain, Karl Stromberg,...
---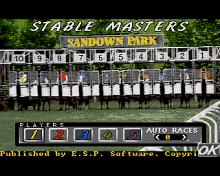 Stable Masters 1992

---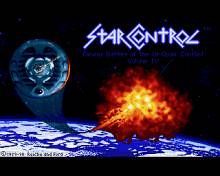 Star Control 1990
Some great games invent new genres, and others, like Paul Reiche III's Star Control, compile sparkling new versions of old ones. Star Control pays homage to all those rotate-and-thrust games like Space War, Asteroids, and Gravitar. Its unique sense of humor and terrific two-player mode made it a runaway hit...
---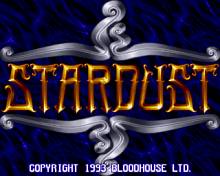 Star Dust 1993
Stardust is like Asteroids, obviously. I don't know about you lot, but it gladdens my heart to see good old- fashioned, challenging, blasting games back in vogue. For a while it seemed like we were doomed forever to tedious platform games and beat-'em- ups that you could finish in an...
---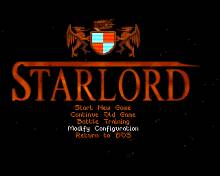 Star Lord 1994
Ever fancied ruling the entire galaxy by playing off interplanetary nobles against one another in a never ending flurry of internecine squabbling and pitched battles? On the off-chance that you might, Guildhall are re-releasing Starlord, a space adventure shoot 'em-up strategy game. Your mission is to spread your influence and...
---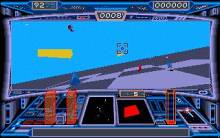 Starglider 2 1988
After being routed in Starglider the Egrons retired to lick their wounds and prepare for a second onslaught against Novenia. The second attack involves them building bases on the seven moons of Midway, a gas giant in the solar system of Solice. The bases are a staging post for a...
---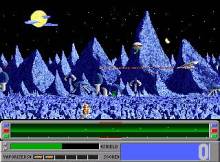 Starray 1988
If I was to tell you that the first Defender clone had appeared on the Amiga some of you might groan. But think back to the early days of the 64. Two of the best shoot 'em ups ever have to be Guardian and Dropzone, both homages to the coin-op...
---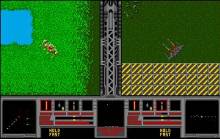 Steel Empire 1992
Up to five players slog it out with a large range of cyborgs over an entire continent of 72 countries, setting up supply lines, factories, fortresses and lines of strategic defence, with an option to view and fight each battle personally. The intro sequence gives a rundown of the various...
---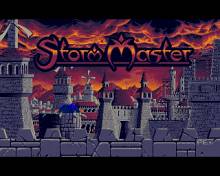 Storm Master 1992
If you were to mix the ideas of the Wright brothers with those of Heath Robinson, you might well end up with one of the aircraft from Silmarils' latest release Storm Master. This quite unique game is mainly a test of strategic ability, but the occasional bit of arcade action...
---
Stormlord 1989
Something terrible has happened in Fairyland. I mean to say, evil queens, incessant thunderstorms and various species of itinerant thugs and no-goods is one thing - a man can learn to live with that - but locking up all the cute nymph-like fairies in outsize bubbles is another bowl of...
---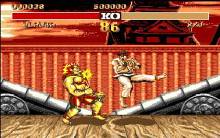 Street Fighter 2 1992
Can US Gold's Street Fighter II live up to all the hype and expectations? Street Fighter II has become the all-time number one arcade game in history. If you've been lucky enough to play the game (or even see it!) through the crowds of people gathered around the machines, you'll...
---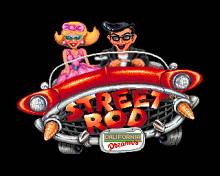 Street Rod 1990
Street Rod is a car racing game with a difference - and loads of atmosphere as well. It's set in the days when cars were really cars and milk bars were really milk bars. First you'll have to buy your car -look through the classified ads in the newspaper on...
---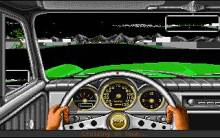 Street Rod 2 1991
Auto trade and simulation. You have to buy a car from a newspaper, and start to tuning it. If it's ready, go to the buffet and find somebody for a race! If you win, you can get his car, sell it and buy new parts for your car, or change...
---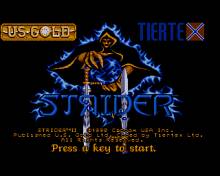 Strider 2 1990
"You dare fight me?" This introductory game phrase still haunts legions of Strider 1 fans. Now the man with the bad attitude and big sword is back fighting evil for the good of mankind. You know it's going to be messy, but fun. The plot insists that the acrobatic assault trooper...
---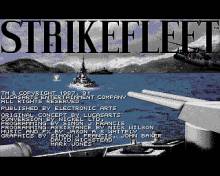 StrikeFleet 1991
One thing that really bugs me is being sunk before dinner time. Cruising the Straits of Hormuz certainly strikes me as a good way of passing the time, it's just that I get just so wound up when Exocets start scratching my paintwork and sending the entire fleet to the...
---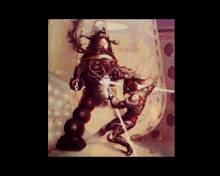 Stryx 1989
It's 3106 A.D. (of course) and the Earth is a charred, chewed up and spot out wreck. The surface is inhospitable and all the ragged remnants of mankind live in the underground (worshipping the great god, Mynda-de-Dors). The governments, whose wars caused the aforementioned chewing up and fitting action, have...
---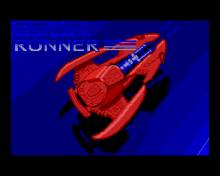 Stun Runner 1990
Spread Tunnel Underground Network Runners are a new kind of hero, or so those Tengen coin-op people would have us believe. Boy racers of the future, they hurtle along in highspeed bobsleds through specially created tunnels crammed with everything from tube trains to aggro droids. As a STUN Runner you...
---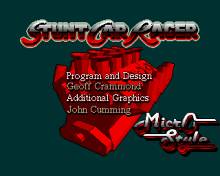 Stunt Car Racer 1989
Who said brain games were the best? Even the author of a classic intelligence tester must fancy a bit of high-speed action from time to time. Which is presumably why Geoff Crammond not only wrote the classic game Sentinel but has also written Stunt Car Racer. And that's just what...
---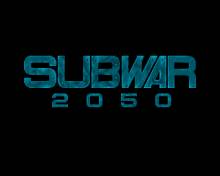 Subwar 2050 AGA 1994
The good thing about the MicroProse/Power Plus deal is that games that were released at 35 quid only six months ago are already coming out at a bargain price. And what's more, the majority of these titles are of an extremely high quality. Best described as an underwater flight sim, you...
---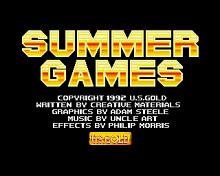 Summer Games 1992

---