Amiga Games #24
Search a Classic Game: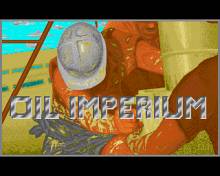 Oil Imperium 1989
It's time to polish up on the dirty tricks and perfect that evil sneer again for a game that will bring out the nasty streak in everyone. In Oil Imperium you are an oil magnate trying to wipe out your opponents and gain a monopoly on the world's market. To...
---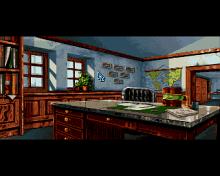 Oldtimer 1994
Also known as "Motor City". In this cool strategy-manager game you are the CEO of a car company. You have the control just about everything, from designing cars, production, selling to Europe and hiring workers and engineers. ...
---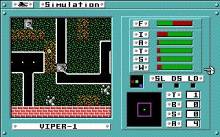 Omega 1990

---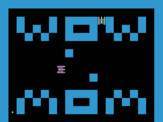 One On One 1992

---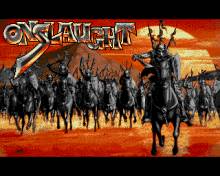 Onslaught 1989
Onslaught is a bit on the epic side. It's set in the land of Gargore, where dozens of warring kingdoms are at each others throats and armies of 1000s are being slaughtered by the minute. You're cast as a Fanatic, a solitary warrior with the strength of a whole battalion....
---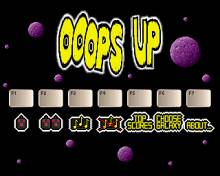 Ooops Up 1990
Our memory of the event is a tad hazy, but apparently The One gave Ooops Up a 91% rating when it appeared on full-price many moons ago. Times change, however, and so do gaming standards, and unfortunately this game, though still a charmer in the playability stakes, hasn't grown old...
---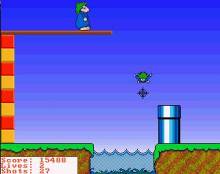 Operation Lemming 1991

---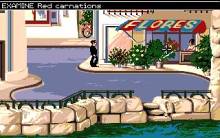 Operation Stealth 1990
The new Stealth Fighter is the most sophisticated aircraft in aviation history. Totally invisible to Radar, able to fly low and fast, and possessing state of the art weapons and avionics, it's the pride of the US Airforce. Unfortunately for the Americans, it has been stolen! The CIA is called in...
---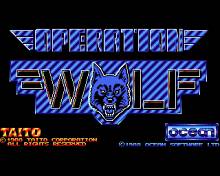 Operation Wolf 1988
Dig deep enough inside the mind of even the most timid, placid and complacent person and you'll find a potential gun-toting psychopathic killer bursting to get out. Perhaps that's why Taito's Operation Wolf did so well in the arcades. Probably the most controversial coin-op of the year (or indeed any...
---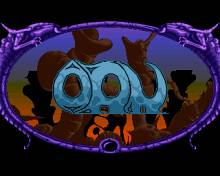 Ork 1991
Genetic engineering has produced the perfect soldier. From the activation of the life form it will be ready to follow its creator's orders and fight to the death. The bio-weapon will not know the meaning of pity or remorse, only obedience. Known as the ORK, the unit has been designed...
---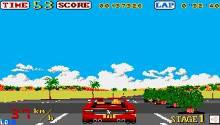 Out Run 1988
The popular arcade racing game from the Sega arcades. Just press your fire button and keep on the scud. Good music, fine oldschool graphics and digitalized speech! ...
---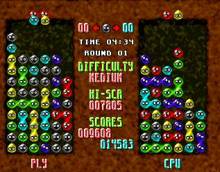 Outfall 1995

---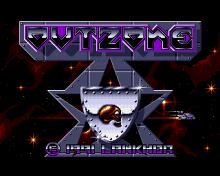 Outzone 1991

---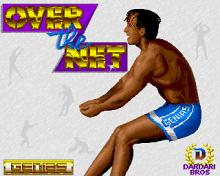 Over the net 1990
Cool valleyball sport game. Go to the beach and play in the sand. Runs well on an A500. There are not so much good valleyball games on Amiga, so grab it! ...
---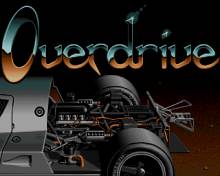 Overdrive 1993
A well designed arcade racing game similar to Micro Machines. You have about 20 courses on five different terrains. Very fast speed, amazing smooth scrolling, fine graphics and 2 player option. ...
---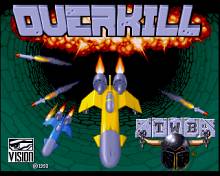 Overkill AGA 1993
The first A1200-only game ever released was Maxis' Sim Earth which didn't really show off the machine's awesome capabilities at all. However, because the old saying goes "First the worst, second the best", A1200 release Number Two already had a lot going for it before anyone knew exactly what it...
---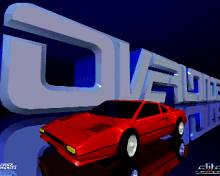 Overlander 1989
Originally released a couple of years ago on just about every format except the Amiga, Overlander follows in the footsteps of games such as Roadblasters, and Fire and Forget - it's a 3D driving game with a generous helping of the old blast-the-enemies-to-bits with your on-board weapons. The plot places you...
---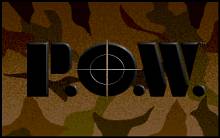 P.O.W. 1988
"Every red blooded American is sickened by our enemy's injustice toward our men who gave their lives for their country. Many of our boys are still over there and you're going in to get them out". Three guesses where POW was originally developed? You got it. Thankfully, hiding under the...
---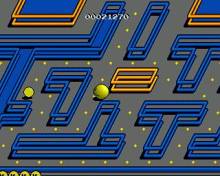 Pacmania 1988
Pac-Mania brings Pac-Man out of his singular 2D maze and puts him in a land of 3D mazes and scrolling worlds. Consisting of 22 levels of play, Pac-Mania takes place in Pac-Man's Park, Sandbox Land, Jungly Steps and Block Town. Each maze is filled with dots; Pac-Man must gobble up...
---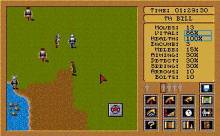 Paladin 1992
The lime has come once again for you to step into the shoes of the legendary hero, the Paladin. Countless quests await, and only you are skilful and brave enough to tackle them. Well perhaps that's not quite true but some of them are damn difficult, anyway! During your adventures, you...
---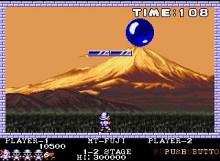 Pang 1990
Pang is another of those surreal Japanese arcade games, this one involving bouncing balloons. One or two players work through single-screen levels, each containing a number of platforms: some destructible, other connected by ladders. To complete a level, one or more balloons must be destroyed using a vertically-firing energy beam....
---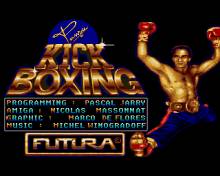 Panza Kick Boxing 1990
If everything was to be taken in a literal sense, the thought of two tanks fighting it out in a boxing ring could be quite bizarre. Fortunately though, the name Panza refers to Andrea Panza, the world kick boxing champion. The game is basically a one to one beat'em-up, but...
---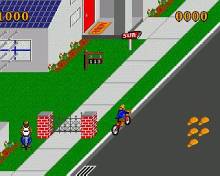 Paperboy 1989
You are Sammy Cycle, a young lad with not a lot to do in the morning before he goes to school, and so gets himself a paper round, delivering copies of the Daily Sun (the world's most throwable newspaper) to selected residents in one of three streets. At the end...
---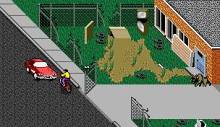 Paperboy 2 1992
Picture a street, preferably in isometric 3D. Along that street are a number of subscribers' houses, the people who want the paper delivered every day. Bombing along the street is the paperboy - you - dishing out papers, as is his wont. The basic idea is to wang the papers...
---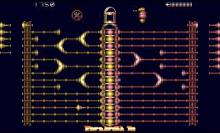 Paradroid 90 1990
The frontier world of Basymth has come under attack from the Trimorg empire and an urgent call for help has gone out. Time is short, and five freighters are launched with human skeleton crews aided by maintenance droids. The cargo is a wide range of awesome battle droids. All goes...
---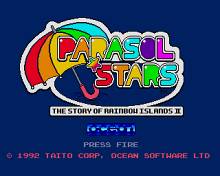 Parasol Stars 1992
Rainbow Islands is a tough act to follow -even if you are from Taito's successful cutesy stable - but Ocean's Parasol Stars conversion is quite easily a contender for 1992's game of the year. Bub and Bob's travels have seen them up against some of the weirdest sprites Taito's fevered...
---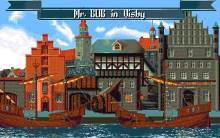 Patrician 1992
The Patrician has to be the Europe-wide surprise hit of 1993. This game has dominated the German charts for longer than anyone can remember, and judging by the response Daze Marketing have received after last month's exclusive playable demo, it's set to repeat that same success in the UK. Who...
---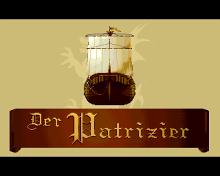 Patrizier, Der 1992
Just in case you aren't familiar with this particular phase of history, The Patrician is set at a time of great change in Europe. The Renaissance is on its way, and all over this great continent traders are calling for some kind of agreement - a union almost - to...
---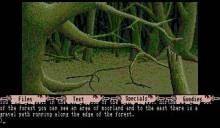 Pawn, The 1986

---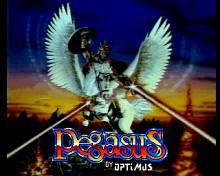 Pegasus 1991
Satan is a very nasty type of guy. You've probably heard of him. You know the one, horns, red skin and lots of flames. Lives down under. No, not Australia. Hell (is there a difference?). Well, now you know who I'm talking about I shall proceed. The big guy from...
---