Amiga Games #24
Search a Classic Game: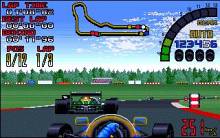 Nigel Mansell's World Championship 1992
Aah yes. The thrill of the race, the heart-pounding rush as you take a competitor on the inside of the chicane, the grim determination clouding your face as you zoom up the straight. We are in the motor racing world, and I love it. Now, I will have to admit...
---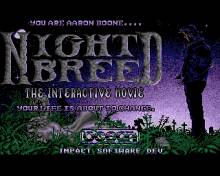 Night Breed: The Interactive Movie 1990

---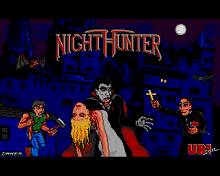 Nighthunter 1990

---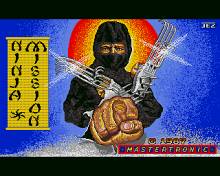 Ninja Mission 1987
When I saw Ninja Mission on the Atari ST I thought to myself "It's a nice little game, a bit hard, but nice". Unfortunately, on the Amiga it's a case of "Nice graphics, but where's the game?". Yep, Ninja Mission is one of those strange Amiga games with pleasing backdrops,...
---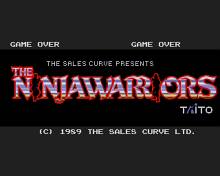 Ninja Warriors 1989
When you see a game that looks and plays like The Ninja Warriors it's infuriating. If you consider the number of wasted arcade licences you see in any one year it's difficult to see how anyone can have an excuse for not turning in something of this quality. Not only...
---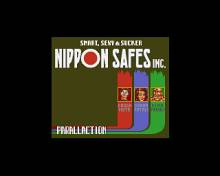 Nippon Safes Inc. 1993
Adventures - I can remember when they consisted of screenfuls of text, and you manipulated your environment by typing short sentences like GET SWORD or CLIMB ROPE. Then came graphic adventures, basically the same but with static illustrations, but the advent of the 16-bit computer brought on-screen animation and mouse-driven...
---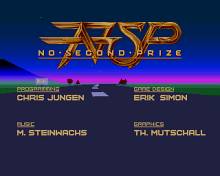 No Second Prize 1992
This is what all motorcyclists and racing game enthusiasts have been waiting for. I have to admit to being both of the above so as an 'expert' in these fields, I can safely say No Second Prize is a real treat. Thalion clearly demonstrate to Domark and their lousy Hard...
---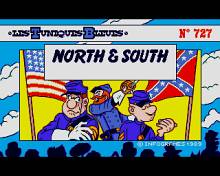 North & South 1989
Just another game based on the American Civil War? Not quite. It is an interpretation of the cult French comic Les Tuniques Blues, which is based on the US Civil War. It is a simple one or two player wargame in which the ultimate aim is to destroy the opponent's armies....
---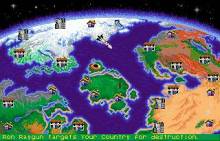 Nuclear War 1989
Nuclear war. It's no joke really, until you take fourteen of the world's most prominent leaders, highlight their quirks, give four of them a country each, around a hundred million people, a nuclear stockpile and let them battle it out. You play the world leader, and the aim is simply...
---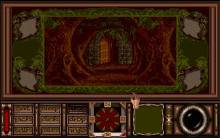 Obitus 1991
Psygnosis claim "Obitus is a gripping combination of RPG and arcade action." For once they're being too modest. This is an excellent game, the best thing since sliced Bard! In fact, it makes Bard's Tale look positively primitive. Artwork is outstanding, among the best games graphics I've seen. Forward and...
---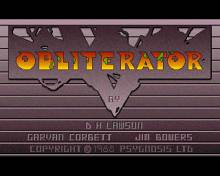 Obliterator 1988
Genetically enhanced super-humans were the Earth's emergency defence force, a kind of future SAS. Known as the Obliterators, they had been designed to be alert, brave, swift and above all, very strong. Alas, all but one have now been destroyed during action. When Earth came under attack from the most...
---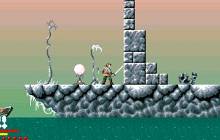 Odyssey 1995
There used to be a sad Saturday night TV show (Animal Man?) in which an American actor could transmute himself into various different animals. It was popular and TV chiefs realised that there was a market for tat action series featuring sun-tanned, sinewy, silver-tongued heroes. These guys were always on...
---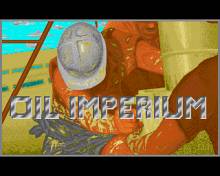 Oil Imperium 1989
It's time to polish up on the dirty tricks and perfect that evil sneer again for a game that will bring out the nasty streak in everyone. In Oil Imperium you are an oil magnate trying to wipe out your opponents and gain a monopoly on the world's market. To...
---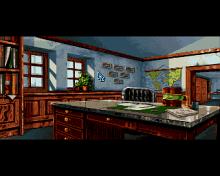 Oldtimer 1994
Also known as "Motor City". In this cool strategy-manager game you are the CEO of a car company. You have the control just about everything, from designing cars, production, selling to Europe and hiring workers and engineers. ...
---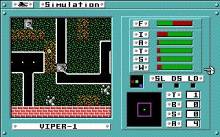 Omega 1990

---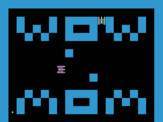 One On One 1992

---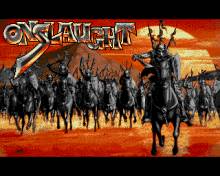 Onslaught 1989
Onslaught is a bit on the epic side. It's set in the land of Gargore, where dozens of warring kingdoms are at each others throats and armies of 1000s are being slaughtered by the minute. You're cast as a Fanatic, a solitary warrior with the strength of a whole battalion....
---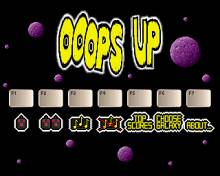 Ooops Up 1990
Our memory of the event is a tad hazy, but apparently The One gave Ooops Up a 91% rating when it appeared on full-price many moons ago. Times change, however, and so do gaming standards, and unfortunately this game, though still a charmer in the playability stakes, hasn't grown old...
---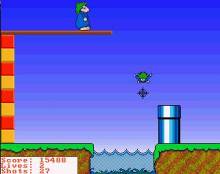 Operation Lemming 1991

---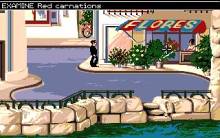 Operation Stealth 1990
The new Stealth Fighter is the most sophisticated aircraft in aviation history. Totally invisible to Radar, able to fly low and fast, and possessing state of the art weapons and avionics, it's the pride of the US Airforce. Unfortunately for the Americans, it has been stolen! The CIA is called in...
---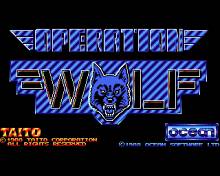 Operation Wolf 1988
Dig deep enough inside the mind of even the most timid, placid and complacent person and you'll find a potential gun-toting psychopathic killer bursting to get out. Perhaps that's why Taito's Operation Wolf did so well in the arcades. Probably the most controversial coin-op of the year (or indeed any...
---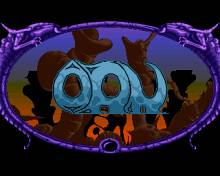 Ork 1991
Genetic engineering has produced the perfect soldier. From the activation of the life form it will be ready to follow its creator's orders and fight to the death. The bio-weapon will not know the meaning of pity or remorse, only obedience. Known as the ORK, the unit has been designed...
---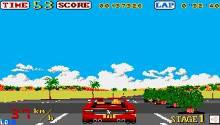 Out Run 1988
The popular arcade racing game from the Sega arcades. Just press your fire button and keep on the scud. Good music, fine oldschool graphics and digitalized speech! ...
---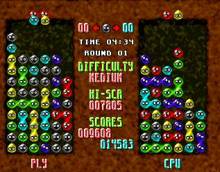 Outfall 1995

---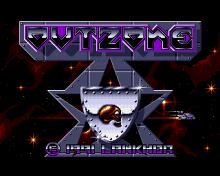 Outzone 1991

---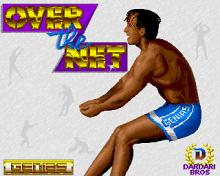 Over the net 1990
Cool valleyball sport game. Go to the beach and play in the sand. Runs well on an A500. There are not so much good valleyball games on Amiga, so grab it! ...
---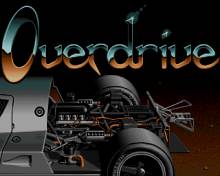 Overdrive 1993
A well designed arcade racing game similar to Micro Machines. You have about 20 courses on five different terrains. Very fast speed, amazing smooth scrolling, fine graphics and 2 player option. ...
---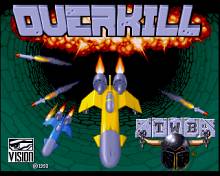 Overkill AGA 1993
The first A1200-only game ever released was Maxis' Sim Earth which didn't really show off the machine's awesome capabilities at all. However, because the old saying goes "First the worst, second the best", A1200 release Number Two already had a lot going for it before anyone knew exactly what it...
---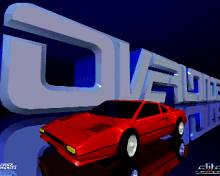 Overlander 1989
Originally released a couple of years ago on just about every format except the Amiga, Overlander follows in the footsteps of games such as Roadblasters, and Fire and Forget - it's a 3D driving game with a generous helping of the old blast-the-enemies-to-bits with your on-board weapons. The plot places you...
---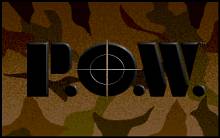 P.O.W. 1988
"Every red blooded American is sickened by our enemy's injustice toward our men who gave their lives for their country. Many of our boys are still over there and you're going in to get them out". Three guesses where POW was originally developed? You got it. Thankfully, hiding under the...
---