Amiga Games #36
Search a Classic Game: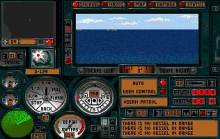 Wolf Pack 1990
When the Kriegsmarine U-boats prowled the seas during World War II, they hunted like a wolf-pack. Attacking in waves, they would first wound and then sink their prey. By interrupting the flow of materials vital to the war effort, U-boats sought to siege Britain into submission. For submarine captains this was...
---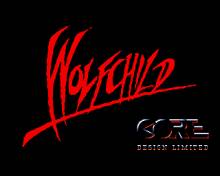 Wolfchild 1992
The main character of the game is on a rescue mission to save his father who has been kidnapped by a fanatical group of terrorists, the reason being that the boy's father, a scientist by trade, has been dabbling in mutation and DNA transformation. The information has leaked out that...
---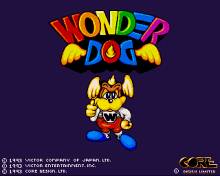 Wonderdog 1993
No, no, no! Core have missed out on a potentially brilliant and revolutionary form of computer entertainment with their latest release. If you're going to do a game based around a dog then why not have it cock its leg every few paces and deposit a lump of semi-digested Pedigree...
---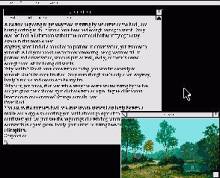 Wonderland 1991
It is one thing previewing a game as I did this one (CU July 1990) and another actually playing it for a review. At a preview it is all too easy to be shown only what the person conducting the demo wants you to see. Also, it is impossible to...
---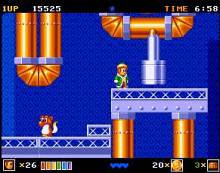 Woody's World 1993

---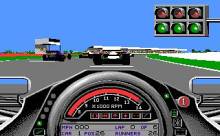 World Circuit 1991

---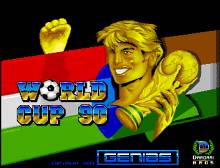 World Cup 90 1990

---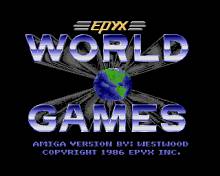 World Games 1987
There aren't many sport simulations available for the Amiga at the moment. One of them, World Games, is Epyx's latest addition to their famous collection of sporting games. World Games challenges your competitive skills with a series of athletic contests of one to eight players. The lineup of eight realistic...
---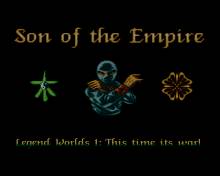 Worlds of Legend 1993
Legend has indeed become something of a legend. "Fab and gripping," chirruped Tim Tucker when he covered its budget re-release in AP26. And. "It'll keep you entertained for months" when, in the same issue, he reviewed Worlds of it. And Tim was right. Legend is a fabulous game, and one...
---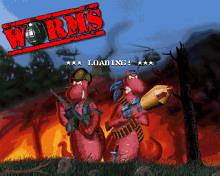 Worms 1995
Worms is based on that old gaming gem Tanks. Basically you and an opponent lob bombs at each other, which inflict damage dependent on how close they land to your character. But in this game you have worms instead of tanks and there are 15 weapons to choose from along...
---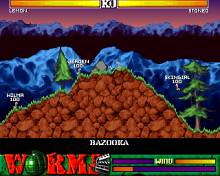 Worms Director's Cut 1997
So what was wrong with the original Worms that needs fixing? Well, let's be honest, nothing. It was, still is, and probably always will be one of the most playable games ever. I've always wondered how Sting must feel when he writes a 'classic'. You know, songs like Every Breath...
---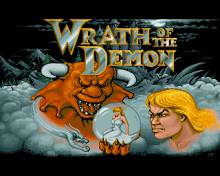 Wrath of the Demon 1990
Put simply, the plot is this: You play a warrior sent to slay a Demon threatening your King's realm. Why the manual can't just come out and say this is a complete mystery. Instead, you get a load of old guff about some wizard called Anthrax, a faery having a...
---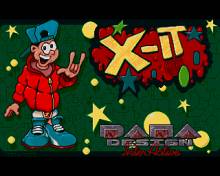 X-It 1994
The Psygnosis warehouse clearance continues. It's hard to move round a computer shop without tripping over teetering piles of Psygnosis titles, at the knockdown, never-to-be-repeated price of one of your Earth tenners - Walker, Armour Geddon 2, etc. And this landslide of back catalogue stuff comes a new game, X-It,...
---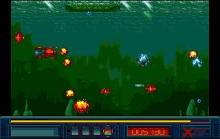 X-Out 1990
In the ocean depths something stirs, and as we all know the good guys shake their liquids so this must be the baddies which means it's blasting time. Before the slaughter can begin you need to select and design your ship. Select the shell of your vessel from one of the...
---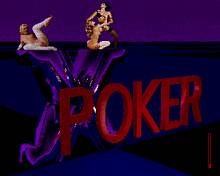 X-Poker 1992

---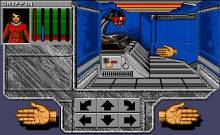 Xenomorph 1990
You know how it is. You've been stuck on your space ship, the Mombassa Oak, for flippin' ages. You've travelled hundreds of billions of light years across tons of galaxies to reach your destination, the mining colony Atargis. Then, just as you're about to make your rendezvous, the ship's computer...
---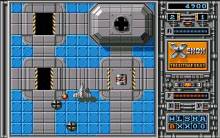 Xenon 1988
The Bitmap Brothers first game gets a new lease of life at a welcome new price thanks to 16 Blitz/Mastertronic. This is a cracking vertically-scrolling shoot 'em up that's aged remarkably well. You have a choice of attack craft - either a land-based futuristic tank or sci-fi jet fighter -...
---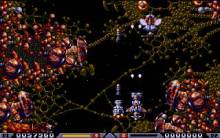 Xenon 2: Megablast 1989
If anyone approaches rock celebrity status in the software world, it has to be the Bitmaps. It's something they've managed to achieve effectively in the space of three games. Speedball is their most famous, but Xenon II revives their first, a shoot'em up which turned heads for its excellent sonics...
---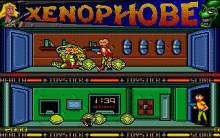 Xenophobe 1989
A bit of a shock to the system this: MicroProse, renowned for their simulations (and buying other companies!), have turned their corporate hand to coin-op conversions. Xenophobe, the Bally Midway coin-op, first appeared way back in 1987 and was one of the first simultaneous three player games to hit the...
---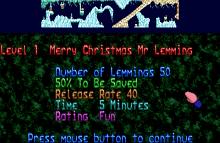 Xmas Lemmings 1991
Next version of our favorite lemmings game. Now they are conquer the artic levels, with xmas trees :) Nice music, good graphics, hard levels, loooong gameplay. ...
---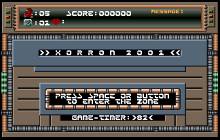 Xorron 2001 1989

---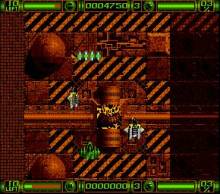 Xp-8 AGA 1996
So XP8 isn't the most inspirational of names. It isn't the wailing of a female spirit warning ol impending doom a-la-Banshee. Nor is it a gathering of distant stars which appear to the observer as a cloud of dust that is Stardust. It isn't even a Seventies rock 'n' roll...
---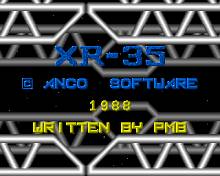 XR 35: Fighter Mission 1988
A very simple shoot-'em-up this, so simple that if it wasn't for fear of the sack I could have just repeated the word 'very' 150 times and ended the review there. Suffice to say that moving about and shooting things is all that needs be done - although at times...
---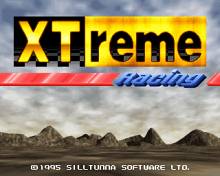 XTreme Racing 2.0 AGA 1995
It's unashamedly an attempt to do SNES games like Mario Kart and Street Racer- but on the Amiga, with comedy cars, multiple views, an eight-player mode, textured 3D, split-screen and everything. (If you refuse to accept the existence of any other machine (sigh) imagine Bump and Burn crossed with Virtual...
---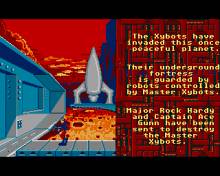 Xybots 1989
As a coin-op, bots was an unusual game. Unusual both in the way that the game combined strategy to a maze shoot 'em up. Set in a space station of some description, you, and a friend if you so wish, play Major Rock Hardy (!?!) and Captain Ace Gunn (!?!?!)....
---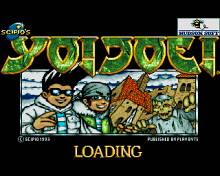 Yo! Joe! 1993
Yo! Joe! has six levels. They're all really big, except the fifth one which is a little train-ride interlude. You can play on your own, or with another player taking the part of your mate, Nat The Rat, who surprisingly isn't actually a rat. The scrolling in two-player mode follows...
---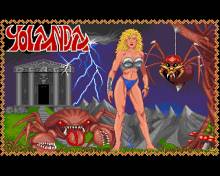 Yolanda 1990
If the Great Gianna Sisters was too tough for you, then you might as well stop reading now. Yolanda is the toughest and fastest platform game on the Amiga ever. Period. If you don't like driving yourself to achieve perfection, or if your reflexes are tested by checkers, this game...
---
---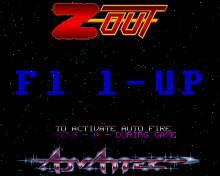 Z-Out 1990
The success of X-Out has ensured yet another alien menace looms over Earth, this time allowing two pilots to participate in the action. Interestingly the game plays quite differently in one- and two-player modes. In the former there's seven different weapons to collect, each upgradable three times, and once you die...
---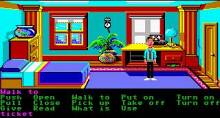 Zak McKraken and the Alien Mindbenders 1988
Zak's saga is played out pretty much in the style of Lucasfilm's other joystick operated adventure game - Maniac Mansion. The action of Zak and his mates is controlled using cursor, joystick and a menu system of possible commands and displayed a bit like a film in the top half...
---