Amiga Games #15
Search a Classic Game: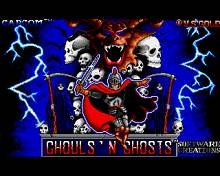 Ghouls 'n Ghosts 1989
This sequel arrived in its Amiga form before Elite's conversion of its forerunner, Ghosts 'n' Goblins, and far exceeded it in every respect. Retaining the 'run and jump' action of the original, Ghouls has a larger and more varied play area, with a whole host of zombies, magicians and vultures...
---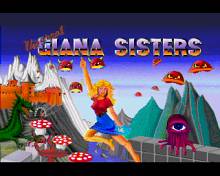 Giana Sisters 1988
Giana and Maria are two little sisters. One night, Giana entered a strange dream-world of monsters, giant mushrooms and castles with hundreds of jewels suspended in mid-alr. The only way she could wake up was to find the crystal at the end of the 32nd stage of the dream-world with...
---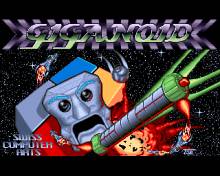 Giganoid 1988
FIRST there was Pong, then there was Arkanoid and now there is Giganoid from Swiss Computer Arts. This time it is set in the year 2758 when the galaxy is ruled by a powerful master demon. You must battle your way through 50 mazes to the final confrontation with the...
---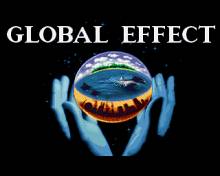 Global Effect 1992
World simulators have been around now on the Amiga for quite some time and have been generally well received. Populous was the first real hit from Electronic Arts and others such as Civilisation and Utopia followed on, also making names for themselves. So with the market swamped by this type...
---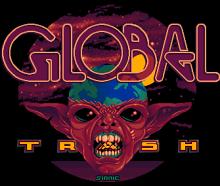 Global Trash 1991

---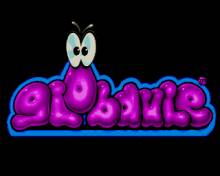 Globdule 1993
While it's true that in films such as The Blob and in numerous SF and superhero comics of the fifties and sixties the amorphous blob has been represented as the villain, there has been a marked move away from this viewpoint in the last decade. This was spearheaded by the...
---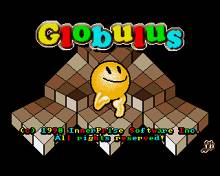 Globulus 1990
Do you ever get the feeling that the room is spinning and flipping around you? Globby does, only in his situation he's in control. Quite what his situation is, I'm not sure, but it entails flipping a room upside down, laying dynamite and jumping down rainbow coloured holes in the...
---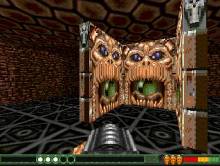 Gloom Deluxe AGA 1996
Firstly, in terms of gameplay and structure Gloom Deluxe is virtually the same game as Gloom. The second thing that might come to mind is that if it is only an upgrade, why cover it again? The beneficial difference is that Gloom Deluxe can now run on non-AGA Amigas. Any...
---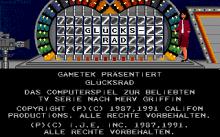 Glücksrad 1991

---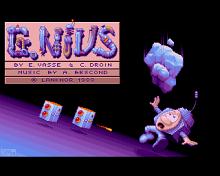 Gnius 1988

---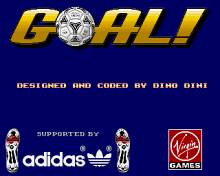 Goal 1993
When Kick Off was launched onto an unsuspecting world way back in 1989, it was hailed as one of the best football games ever, and Dino Dini became a software star overnight. When the sequel. Kick Off 2, hit the streets, it was hailed as THE best football game ever....
---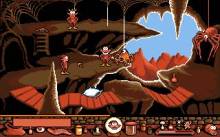 Gobliiins 1992
As the brilliantly crafted and hilarious opening sequence shows, the goblin king has gone barking mad over dinner, with a performance that would make king Leopold (the insane) of Bavaria look like a chartered accountant (notoriously sane people accountants). Three adventurers - a magician, a warrior and a technician, (Ignatius,...
---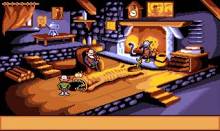 Gobliins 2 1992
France is known for many things: wine, fashion, food and dirty racing drivers to name but a few. However, Coktel Vision are the people who may well put La France on the Amiga games map for a while to come. Gobliins 2 (only two i's this time) is, as you...
---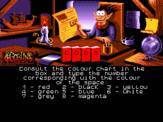 Goblins 3 1993
Yes folks, Sierra are back! They are only distributing this one on behalf of the French publishers, but the good news is that Kings Quest VI will soon be available in an Amiga version that I am promised will be up to the standard we expect Goblins 3 is an hilarious...
---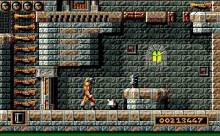 Gods 1991
The Bitmap Brothers have become synonymous with excellence. Their impressive list of games reads something like a hall of fame: Xenon, Speedball, Xenon II, Cadaver, Speedball 2 - everyone one a number one! Now comes Gods, a platform game with a difference. The game is based on happenings in Greek mythology....
---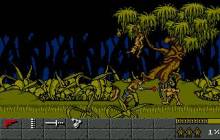 Gold of the Aztecs 1990
Bret Conrad, ex-US Special Forces and onetime CIA, is an all-action guy waiting for an adventure to happen. The adventure comes along in the form of an old Amazon map, pinpointing the location of a hidden Aztec tomb. Within the tomb lies incredible wealth - and it's there just waiting...
---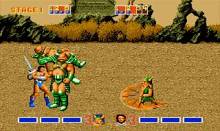 Golden Axe 1990
When it was released in the arcades, Sega's Golden Axe was immediately hailed as a classic beat-em-up. Just like many other coin-op games, the license for converting Golden Axe was quickly snapped up, this time by Richard Branson's Virgin/Mastertronic software label. After a year and a half of coding, the...
---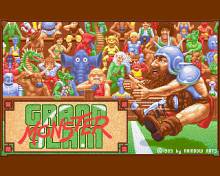 Grand Monster Slam 1989
This is a fine game of a particularly ludicrous conception. The Grand Monster Slam is a game like no other. You have a number of small, furry round tribble-like creatures and the idea is to kick them down to the other end of the pitch, where your opponent stands. He,...
---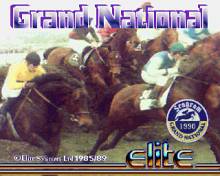 Grand National 1989
This is the official licence of the Seagram Grand National 1990, incorporating all of the participating horses and some jolly nice sound effects. At the start of your career (which can last for 1, 5 or 10 years, you decide) you have no horses and £10.000. The first thing you...
---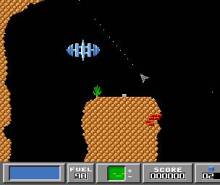 Gravity Force 1989

---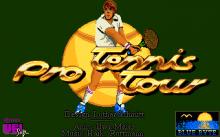 Great Courts 1989

---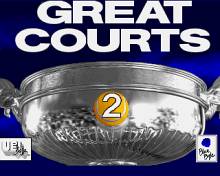 Great Courts 2 1991

---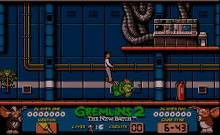 Gremlins 2 1990
Gremlins, eh! What would the workman of today do without them? On diagnosing the broken washing machine... "Well madam, I reckon it's one of 'em Gremlins." And the TV repair man... "Don't titter missus but you've got a Gremlin in that there Toshiba." Well, I for one could do without...
---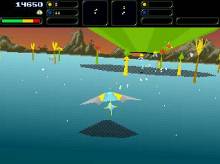 Guardian AGA 1994
For a title that was equated to Sonic the Hedgehog by The Edge Magazine, Guardian is a little disappointing. While it is an early polygon game, it is still lacking in some areas, including sound. In-game sound effects are almost nonexistent and those that are present could have been greatly...
---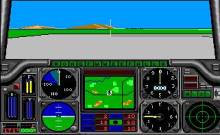 Gunship 1989
Even with all your F16s and Falcons or Interceptors, to my mind, there's been no flight simulator that's even come close to Gunship. Less reliant on having dozens of attractive graphics and lots of exterior views, and more reliant on having realistic action, Gunship on the 64 has much more...
---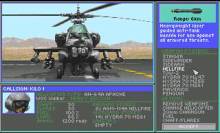 Gunship 2000 AGA 1993
Having already done flight simulations about hidden stealth (F19) and maximum overkill (F15) MicroProse's latest helicopter sim is the greatest yet. Starting out as a lowly Warrant Officer candidate, you go through an entire career as an American Army helicopter pilot. You can eventually command a squadron of four pilots...
---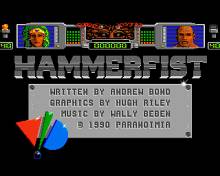 Hammerfist 1990
Big bad company Centro Holographix has taken two human subjects, turned them into holograms (fairly solid holograms, but we will put that down to artistic license) and for the sake of economy put them both into one body. This has obviously irritated Hammerfist, the tall, dark, violent male, as well as...
---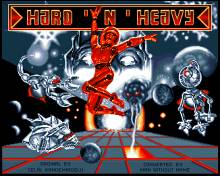 Hard 'n' Heavy 1989
Hard 'n' Heavy was a Giana Sisters clone on the C64. Later it was released on Amiga. It is a conversion, so not as good at the original version. The graphics is almost the same, but the music is much worst. ...
---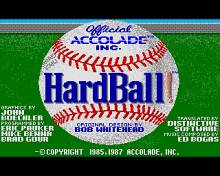 Hardball 1987
Baseball is one of the games which most Brits don't generally see the point of, especially when the majority consider it to be nothing more than Americanised cricket. Still, Accolade went out on a limb with this game and they came up trumps. Hardball, which is now over six years old,...
---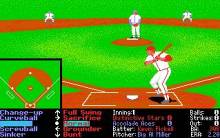 Hardball 2 1990
Question: What has nine innings, curve balls, changeups and hangups, baseslides, pitchers and lots of silly hats? No, not a press conference. It's Accolade's latest sports conversion. Hardball 11 is an attempt to recreate America's national sport on the Amiga. And it certainly does what it sets out to do,...
---