Amiga Games #37
Search a Classic Game: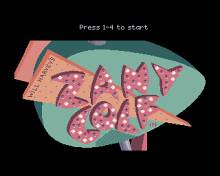 Zany Golf 1988
I don't think that I have ever seen anything quite as silly as Zany Golf (except perhaps a Brosette). The latest release for the Amiga from Electronic Arts is a crazy golf simulator with a difference - it is playable. The introduction screen is an impressive 3D scrolling picture of a...
---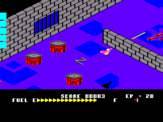 Zaxxon 1995

---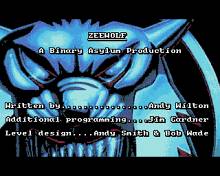 Zeewolf 1994
The intelligent man's Desert Strike; the fighting man's Gunship 2000; the sentimental man's Virus; the intuitive man's Conqueror. The list goes on. Zeewolf is the most talked about and most played game we've ever seen in the Amiga division of Future Publishing. To help understand the impact, excitement and buzz...
---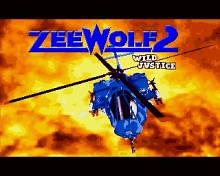 Zeewolf 2: Wild Justice 1995
Zeewolf was a mission-based, arcade wargame that not only improved on, but bettered David Brabon's seminal classic, Virus. Zeewolf put you in charge of a deadly blue attack chopper and offered a choice of three weapon systems with which to hand out justice to its enemies. Zeewolf 2, though, is a...
---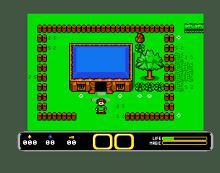 Zelda 1997

---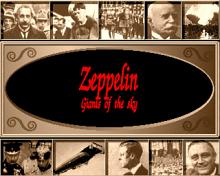 Zeppelin 1995

---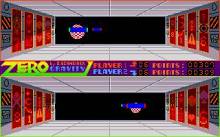 Zero Gravity 1988
Zero Gravity is one of those incredibly addictive games which always looks boring on somebody else's micro but materialises on monitors with startling regularity. It might not offer any major advancements in the field of computer technology but it will keep your fingers vibrating on the old joystick for hours...
---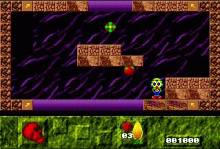 Zombie 1994
A simple game about the Zombie ruled city. You control 4 guys and have to move them separately. There are many places to visit, many things to use and many Zombies to explore :) Anyway there are nothing special, it's just an adventure game. ...
---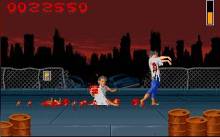 Zombie 2 AGA 1994
Anybody fortunate enough to have seen the original Zombie Massacre will no doubt be more than happy to receive a second installment, as it was, quite simply, one of the most mindlessly violently and genuinely enjoyable chunks of PD we've seen in a fair old while. If you don't know...
---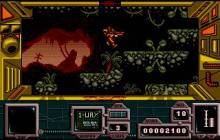 Zone Warrior 1991
Time-travel is tricky at the best of times. But when aliens from the future are invading the past, it's time for a soldier of tomorrow to journey to yesterday... to stop them today (follow that!). A horde of aliens, known only to us as Geeks, have put the safety of the...
---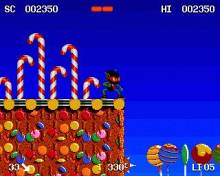 Zool 1992
Zool is a dimension-jumping Ninja with more tricks up his sleeve than Simon Drake. Only he's got lost while leaping from pillar to post (in a metaphysical sense) and now needs a little help to get back. This is where you step in. As everyone must already know, the game...
---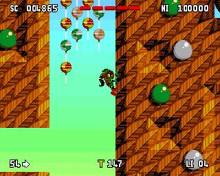 Zool 2 1993
Zool 2 takes everything that was great about the first game and retains it. It takes everything that was merely very good about the first game, and improves on it. Then it takes a few things that weren't even in the first game, casts them into the melting pot, stirs...
---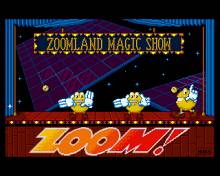 Zoom! 1988
The aim of Zoom is to fill in the grid of boxes by going over the lines that make up the grid. When you go over each line it changes colour, and when a box is completed it does the same. As any player who was around during the era...
---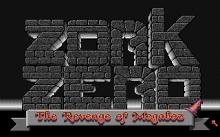 Zork Zero 1989
There are Zorks and there are Zorks, but now there is the latest Zork which is the first Zork: Zork Zero. Confused? Well, I certainly was. After the famous Zork trilogy came the innovative Beyond Zork, and now the game which acts as a prequel to the originals has arrived....
---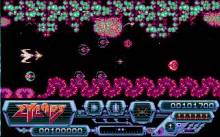 Zynaps 1988
Just when I was beginning to feel that the left-to-right scrolling R-Type game format had been done to death, Zynaps comes along and proves me completely and utterly wrong by proving that there's still life in the age-old genre. Hewson's latest is one of the most colourful and certainly one...
---