Amiga Games #10
Search a Classic Game: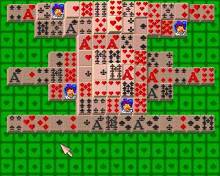 Curse of the Dragon 1992

---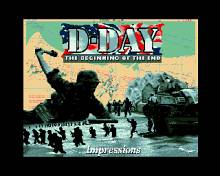 D-Day: The Beginning Of The End 1994
To coincide with the hype surrounding the 50th anniversary of the D-Day landings (when The Allies kicked ass in France, history fans), Impressions has released a strategy simulation to, er, kick ass, in the way that only strategy simulations can. Presented in a similar style to The Blue and the...
---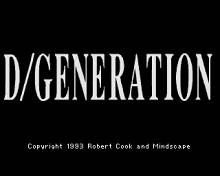 D/Generation AGA 1992
A secret project is out of control at Genoq corporation, a biotech company in Singapore. The building is in total chaos. The security system is on full alert, blasting everything that moves. All the employees have been trapped or killed. D/Generation has taken over. You must force this intelligent organism,...
---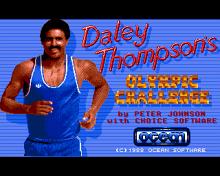 Daley Thompson's Olympic Challenge 1988

---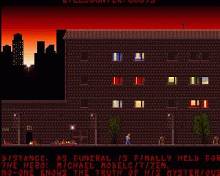 Damage 1996

---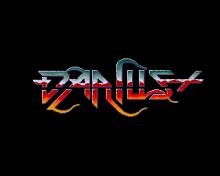 Darius 1989
Yet another in the queue of crimbo arcade conversions, although this time it appeared that The Edge had bitten off a little more than they could chew. The major feature of the arcade version of Darius was its three screens, an obviously impossible feature on the Amiga. Some of the...
---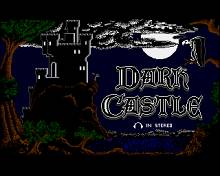 Dark Castle 1987
When Manic Miner started off the platform game craze, almost anything involving jumping, platforms and patrolling nasties was instantly successful. I remember a time when I just couldn't get enough of them, but times may have changed, and other game-styles have taken over. Mirrorsoft have just released Dark Castle, a...
---
Dark Man 1991
Peyton Westlake, a once proud man lives a nightmare. As a result of his wife collecting information regarding a corrupt gathering of gangsters led by Robert G. Durant, his face and body skin was permanently disfigured. Plunged into a vat of acid and then horrifically engulfed in a massive explosion,...
---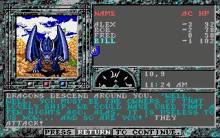 Dark Queen of Krynn 1992
This sequel to the glorious Pools of Darkness saga pits our heroes against the Dark Empress in a fight to the finish! General Laurlanthalasa has sent a cryptic message to our heroes imploring them to make haste to the illustrious city of Palanthras. This final showdown promises to be a...
---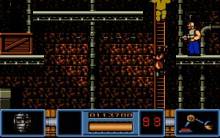 Darkmere 1994
If you believe every RPG you play, then you'll no doubt have a pretty sound idea of what blokes used to look like in far-off legendary times. We all know the stereotype; long mane of hair, bulging pectorals, Heather Lockyer teeth, etc., etc... but how realistic is this? Let's consider,...
---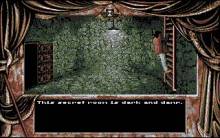 Darkseed 1992
Well, we waited and we waited and finally after well over a year of anticipation, the adventure game that would make Monkey Island or any other of that ilk look silly and inadequate has finally hit the streets. But does it live up to its reputation? I've really been plugging Darkseed...
---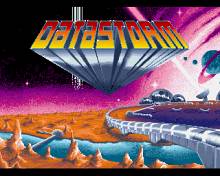 Datastorm 1988
They say you can't beat the old 'uns, and once you've seen Datastorm, youl have to agree. Datastorm is one of the the best shoot'em-ups I've ever played. Based on a worn and torn idea, it falls somewhere between Stargate, Dropzone and Defender, in both gameplay and design. Just to jog...
---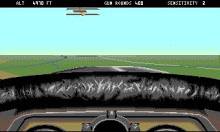 Dawn Patrol 1995
These days it seems that computer flight simulations are becoming more complicated and more technologically advanced than the aircraft they're supposed to be simulating. Graphics of the highest quality and realistic sound effects place you right in the middle of the action and childhood dreams of becoming an ace fighter...
---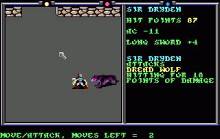 Death Knights of Krynn 1991
The sequel to SSI's highly-regarded Champions Of Krynn, Death Knights brings the fantastical world of Advanced Dungeons and Dragons to life. Set in the Dragonlance universe, the game opens with the player invited to celebrate their victory in the first game. As the partying begins, news reaches the village regarding...
---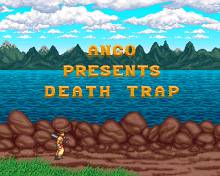 Death Trap 1990
Don't bother with Deathtrap if you're looking for an original storyline. How many times have you heard this one before? - "Valiant young prince enters magical labyrinth of evil sorcerer, armed only with a dagger, takes on horrific demons and terrifying deathtraps, collects treasure and magic potions, defeats hideous guardians...
---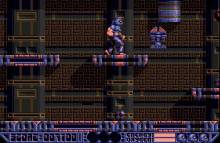 Deep Core 1993
As the intro sequence plays, I sit back lazily into my armchair and smile. I smile because as I look onto the screen, my eyes are greeted with a spectacle close enough to movie style quality. A ship hurtles towards the atmosphere, an object is separated from the mothership, this mothership...
---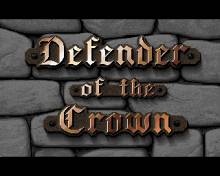 Defender of the Crown 1986
Turning computer games into movies was a new idea in 1986, when Bay Area company Cinemaware released Defender of the Crown. Like other Cinemaware games, it combines an old Hollywood formula (here, the Robin Hood movie) with vivid, hand-drawn graphics that showcased the graphic possibilities of new 16-bit systems. Yet...
---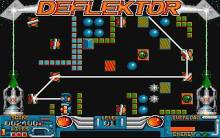 Deflektor 1988
Here it is at last, yonks after every other version has died. In Deflektor, you basically have to bounce a laser around the screen with the aim of getting it to hit a specific block by moving an angled mirror or two. Graphics are fairly basic, but then again there is...
---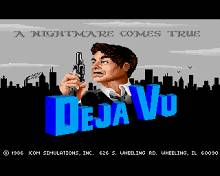 Deja Vu 1987
So what's a louse like you doing in a dump like this? The answer to this and other questions is the object of the interactive adventure game Deja Vu (subtitled: A Nightmare Comes True). However, this game is anything but a nightmare. Personally, I have a problem with most adventure-type...
---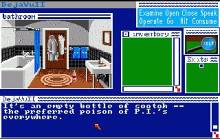 Deja Vu 2 1989

---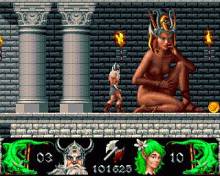 Deliverance 1992
Yup, the fairies. Those winged and angelic supernatural entities have got themselves into a mess and need Storm to do the honours of freeing them from their torture. Having snatched them from the clutches of the evil Queen Bahd, you now have to deliver them to their homeland. Queen Bahd...
---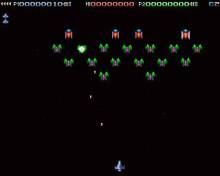 Deluxe Galaga AGA 1994
Galaxian clone, but one of the Classic shoot'em up games on Amiga. Small, fast, good music and fine AGA graphics. You can move the ship on the bottom of the screen, and you should shoot all the enemies, but collect the extras and money coins. At the end of the...
---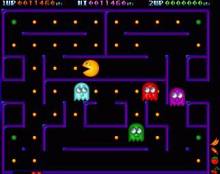 Deluxe Pacman 1995

---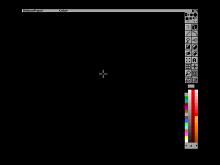 Deluxe Paint 4 1991

---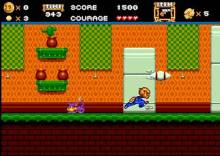 Dennis AGA 1993
Funny how wrong you can be, isn't it? Reviewing Suburban Commando last month, I was wibbling on about how the Oceans and Gremlins and MicroProses of the software 'biz' don't get slagged off like Alternative and other similar publishers do for releasing budget-type games at full price, because they don't...
---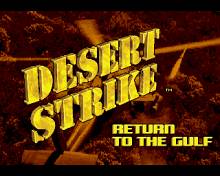 Desert Strike 1993
Desert Strike is about as close as you'll get to experiencing the thrills and spills of a modern military engagement -unless, of course, you have a multi-billion dollar defence budget. Put in the cockpit of a lone Apache helicopter gunship, your ultimate objective is to prevent a tin-pot dictator, General...
---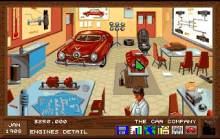 Detroit 1994
"Get up, everybody's going to lose their seat You've got to lose your mind in Detroit Rock City". OK, so perhaps a very tenuous link with an old KISS song isn't the best way to start a review, but as it's has been swirling round and round in my head...
---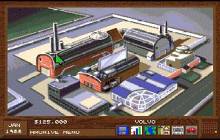 Detroit AGA 1994
Stuck for new strategy ideas, impressions turns to the automobile industry for inspiration; and, strangely, comes up with a good game. Andy Nuttall praises god that it isn't another bloody footy manager. The genre of the management simulation is rarely a happy one. Football management games come, do very nicely thankyouvery-much,...
---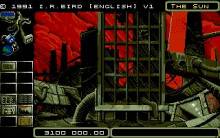 Deuteros 1991
A thousand years have passed and still a hundred different rumours persist. Was there ever a moonbase? Did man once span the system or is it a myth? The seven(teen) generation itch has smitten the citizens of Earth City; now they must explore. Legend has it that Earth City was a...
---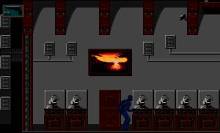 Diabolik 1993

---