Amiga Games #17
Search a Classic Game: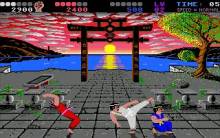 IK+ 1988
The deadly practice of Kung Fu fighting becomes more of an art form in this furious fists 'n' feet fracas. Attain the giddy heights of martial fame by kicking and punching your way through over 25 levels of combat. As prowess increases, so does the colour of your belt, which...
---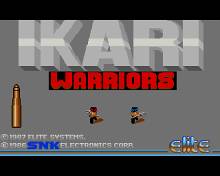 Ikari Warriors 1988
Hot on the heels of Microdeal's jolly jungle shoot-em-up romp Leatherneck comes the official conversion of the game that inspired it, Ikari Warriors, courtesy of Elite. If, when it comes to the coin-op scene, you are a pretty wised-up dude, you may as well skip the next couple of lines,...
---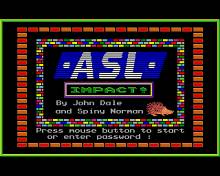 Impact 1987
Here we have a blast from the past. Do you remember the original game of Breakout, where you guide a small dot around the screen by bouncing it off your movable bat and similarly off a pile of bricks piled up in front of you. Since the original game was...
---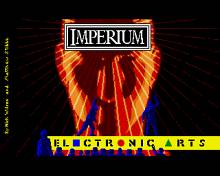 Imperium 1990
In this new release from Electronic Arts you become the Emperor of the Solar System. You wield total control over every aspect of society, from military forces to the galactic economy. Evaluate your strategy in dealing with the other empires that make up the universe. The fate of your people,...
---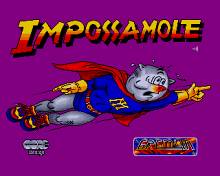 Impossamole 1990
Monty Mole has been making money for Gremlin for some time. He appeared in Wanted: Monty Mote in 1984 which raised some eyebrows for reflecting on the miners' strike. Three releases later and Monty retired in 1987 with the game Auf Wiedersehen Monty. Now, like all "retired" superstars Monty is...
---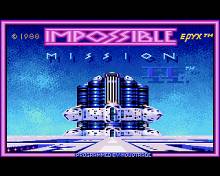 Impossible Mission 2 1988
The fiendishly clever Elvin Atombender is on the rampage and out to destroy the world. As the special agent returning from the C64-only original, you especially wish to stop Atombender as you are rather fond of planet Earth. However, in Impossible Mission II there's a nigh-on impregnable fortress to make...
---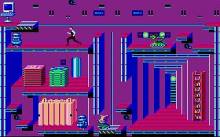 Impossible Mission 2025 1994
As an erstwhile Spectrum and C64 owner, the name Impossible Mission sends all sorts of chills up and down my spine. I can well remember countless days and nights spent searching rooms in a secret underground bunker, looking tor the missing parts of a puzzle that would allow me to...
---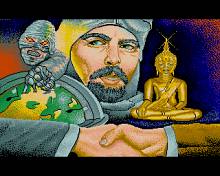 In Eighty Days Around the World 1987
FROM the people who made far too good a job of Katakis for it to have escaped the eagle eye of Activision's lawyers, comes a tale of derring do and adventure from around the globe. A tale first scripted by Jules Verne of course, as the game is Around The World...
---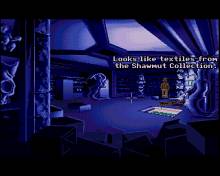 Indiana Jones and the Fate of Atlantis 1992
Indiana Jones and the fate of Atlantis is a game attempt at creating an adventure game with a decent level of replay ability. There are three "paths" you can take, TEAM, WITS and FISTS, and which you choose determines much of what you'll do and where you'll go in the...
---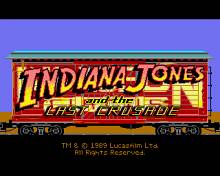 Indiana Jones: The Last Crusade 1989
Based on the film of the same name, Indiana Jones and the Last Crusade pits you against Nazis, the Luftwaffe, mercenaries, traitors and spies in a race to locate The Holy Grail in an effort to keep it out of the hands of the world's archfiend, Adolf Hitler. This graphic...
---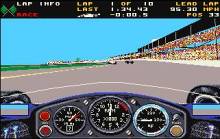 Indianapolis 500 1990
South of the Great Lakes and Kalamazoo, a few miles west of Cincinnati, lies one of the world's most famous gladiatorial arenas. But the chariots here are a far cry from El Cid: this is the home of the Indianapolis 500, America's less brutal but far more dangerous sport. For...
---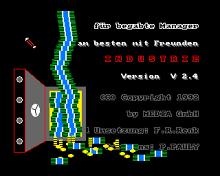 Industrie 1992

---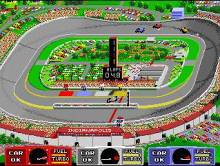 Indy Heat 1992
Indy Heat is a multi-player, top down racing game which began packing gangs of boy racers into the arcades a few years back. The Sales Curve's conversion allows three players to drive at once -you'll have to draw straws though, 'cos only two of them can use joysticks, player three...
---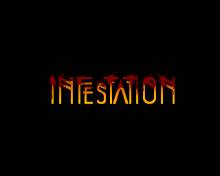 Infestation 1990
What? No 'free' T-Shirt? Oh well, with a game this good who needs a T-shirt? Infestation is all about a small space colony that has been invaded and destroyed by a band of marauding aliens. You, Captain KAL SOLAR (to be pronounced in a big booming voice) have to travel...
---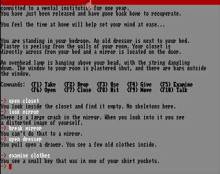 Inner Demons 1994

---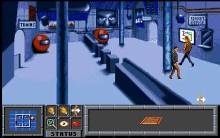 Innocent Until Caught 1994
The Interstellar Revenue Decimation Service IRDS (the tax men) have got it in for Jack T. Ladd, small time smuggler and contraband dealer. They want loads of money within the next 28 days or else they are going to do something very nasty to him. In order to earn enough...
---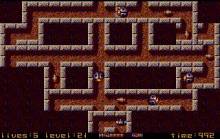 Interchange 1991
This is a conversion of a recent puzzle game from the 8-bit machines, where it was received reasonably well. It's a fairly original concept, placing the player in a messed-up maze with rotating walls, the object being to turn sections round until the maze is complete, while avoiding (or dispatching...
---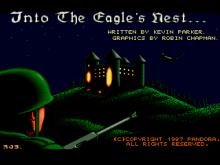 Into the Eagle's Nest 1987
Eagles Nest is reminiscent of Gauntlet - with a new twist. You are a strong, stiff upper lip type, hindered only by a profoundly silly moustache. Your task is to invade the Eagles Nest, a Colditz style castle, and ultimately rescue three of your buddies. This is achieved by charging...
---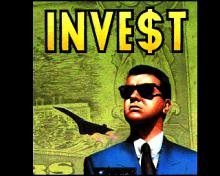 Invest (German) 1990
If you enjoy business sims then this is definitely the right game for you. You're an investor with a rather large sum of money and a complete freedom of investing it in any of the offered areas. There's a lot you can do in game, but, I repeat, you'll like...
---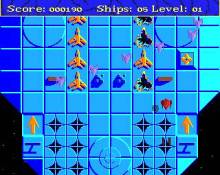 Iridon 1987

---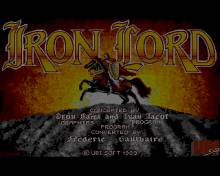 Iron Lord 1989
UBI Soft's attempt at the Defender Of The Crown throne wasn't as easy to get into, but featured far more depth than the Cinemaware game. Played over a large map area, the basic aim of the game is to recover your father's kingdom from the evil despot currently masquerading as...
---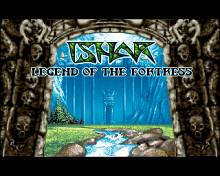 Ishar 1992
Silmarils, a french game developer, published many games which quickly became worldwide hits. This happened in the case of Ishar, an unofficial follow-up to Crystals of Arborea. Both games can be classified as role-playing games in which, during his journey, the player gathers his party, collects weapons and trains his...
---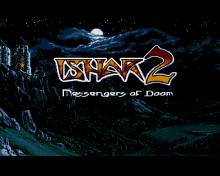 Ishar 2 AGA 1993
The Ishar trilogy is one of the top RPG series ever released on the Amiga, and Ishar 2 is widely regarded as the best of the three. For those who like stories with lots of unpronounceable names, here's the plot in brief. The land of Kendoria is peaceful again. Krogh,...
---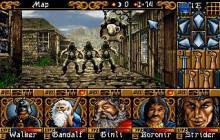 Ishar 3 AGA 1994
I absolutely loved the original two Ishar games. The lush forests and busy cities of Ishar and Ishar 2 generated the kind of atmosphere and environment that made me want to keep playing over and over again. So, I just couldn't wait to get my hands on the latest Ishar...
---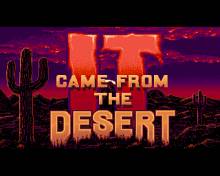 It Came from the Desert 1989
As Cinemaware's homage to B-monster movies, It Came From the Desert may be the only game in which you can call in F-86 Sabre jet strikes on giant ants, then escape from a hospital and knife-fight with hoods at the drive-in theater. Players take the role of a scientist in...
---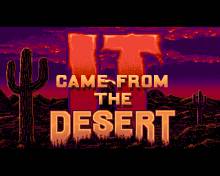 It Came from the Desert 2 1990
Honoring the cheap-o spirit of 1950s monster movie filmmaking, the It Came From The Desert sequel Antheads patches the original game files to create a ludicrous new story about plutonium turning people into "antheads." This time around you're a tough lug, not a scientist. As outlaw Brick Nash, you seduce...
---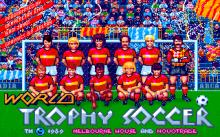 Italia '90 World Cup Soccer 1989

---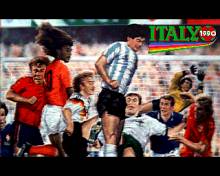 Italy 1990 1990
Four weeks of football and films, with plenty of the Arsenal lads in action, a six pack of San Miguel and a fanzine by my side. Yes, the world cup's here again! Lock up the disbelievers and chain yourself to the TV. Or perhaps try a pre-tournament warm up with...
---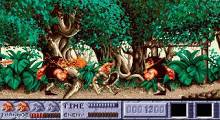 Ivanhoe 1990
Did Lord Ivanhoe really have long, flowing blond locks, a quiff and a walk which makes Julian Clary - also known as The Joan Collins Fan Club - look as butch as Rambo? Is that fact? What is a fact, according to Ocean France, is that he rescued Richard the...
---
---