Amiga Games #29
Search a Classic Game: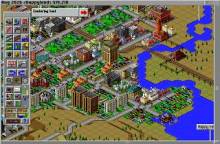 Sim City 1989
SimCity puts you in the role of Mayor or City Planner of one of eight large cities, including Tokyo, Detroit, Boston and Hamburg. Or you can build, nurture and design a fictitious city of your own creation. You must build streets, churches, airports, houses and other infrastructure while collecting taxes,...
---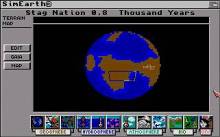 Sim Earth 1992
LIFE AND TIMES Sim City is generally regarded as one of the best products ever released on a 16-bit machine. On paper the game might sound deathly dull. I mean, the chance to build your own city from scratch, complete with roads, power cables and nuclear reactors doesn't sound very interesting,...
---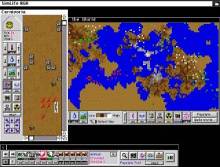 Sim Life AGA 1993
You'd be forgiven for thinking that Maxis' latest simulation extravaganza, Sim Life, looks almost exactly the same as Sim Earth. No-one could blame you either if, once you've caught a glimpse of the manual, you find yourself under the impression that it's even harder to get to grips with than...
---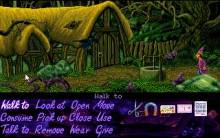 Simon the Sorcerer 1994
Any fool can be funny, but you've got to be clever to be witty. A joke attempts to make you laugh, but a witty remark invites you to understand it and, if you do, then you'll feel both amused and pleased with yourself. Simon the Sorcerer is very, very witty....
---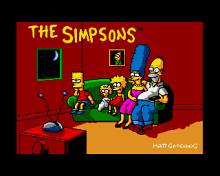 Simpsons, The: Bart vs The Space Mutants 1991
Another episode of Bart Simpson's adventure. Now he has to beat some mutant creatures came from the space, in this simple but nice platform game. ...
---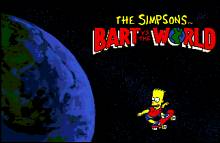 Simpsons, The: Bart vs The World 1993
This small game offers you 5 types of levels. You can choose a platform game, where you must help Bart to find the exit on the ship There are also a card game, a puzzle, a trivia and a platform/skating game. ...
---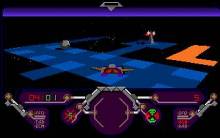 Simulcra 1990
Cyberspace rears its electronic head again in the latest game from Graftgold. Set in the far future the game envisages a time when wars will be fought inside computer simulations, digitally generated battle matrices where doom and destruction are just tricks of the light. Rather than utilising present day warfare involving...
---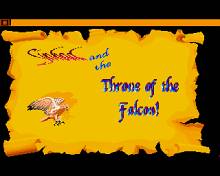 Sinbad and the Throne of the Falcon 1987
The story is that the Caliph has been turned into a Falcon by his enemies. Now cue Sinbad the super hero with his mission to save the kingdom. Sinbad now assumes command of the armies and navy of Damaron. The answer to most questions can only be found beyond the...
---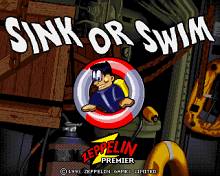 Sink or Swim 1993
The whole world, it seems, has gone completely puzzle mad over the last few months. We've seen lemmings, tomatoes, dragons, cavemen, the obligatory Tetris clones, and even packets of crisps take centre stage for a brief flirtation with fame and hoped-for fortune. Most of these have enjoyed at least some...
---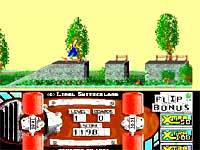 Skate of the Art 1989
For someone as uncoordinated as myself, skateboarding via video is an excellent arrangement - to be able to skate with my bottom safely on a chair, with nowhere to fall, is bliss! My ill-spent youth was spent gathering a wealth of experience in pin-ball parlours filled with neolithic video game...
---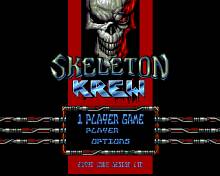 Skeleton Krew AGA 1995
It's been a long time coming this game. Has it been worth the wait? It's certainly been a while since we had a decent shoot em up and it's welcome tor that reason. A good old fashioned blast can't be rivalled. You can choose one of three players, all of whom...
---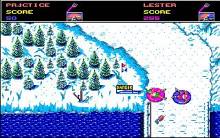 Ski or Die 1990
Another great game from the early pc times. It was the all time favorite, in the time of Shufflepuck and Prince of Persia. Like the title says you have to ski or you will die :) An interesting arcade Ski game, where you can choose from many types of skiing,...
---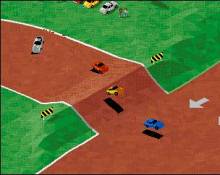 Skidmarks 1993
Blitz Basic 2 is a bit of a marvel, all things concerned. Just look at Defender or Zombie Apocalypse and you'll see that you don't need to be a machine code programmer to create some rather stunning results. This is exactly Acid Software's aim, and one look at Skidmarks should...
---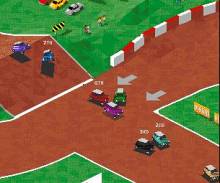 Skidmarks 2 AGA 1995
Honda Pilots are nifty little off-road go-karts with tubular steel roll frames and odd hands-only controls. They're loud, they're muddy and they go round corners in exactly the same slippery-sideways-slidey way that cars in Super Skidmarks negotiate tight bends. Honda Pilots are better than a 15-storey tower of chocolate digestives. The...
---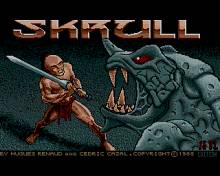 Skrull 1988
If ever there was a program that could describe the word clone, it has to be Skrull. If you've ever played the game Barbarian by Psygnosis, then you'll certainly recognise this game. The game is totally controlled via the mouse by clicking on various icons shown on the right-hand side...
---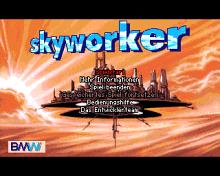 Skyworker 1994

---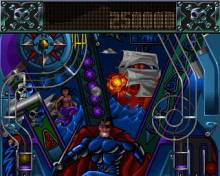 Slam Tilt 1996
Finally there is an Amiga pinball game that has broken the mold. Until now flipper games have either been perfectly-scrolling, good-looking and ultimately boring reproductions of The Real Thing (Pinball Mania, Illusions) or they have been quirky, curious things (Pinball Prelude) or they have been crap (Thomas The Tank Engine). Actually,...
---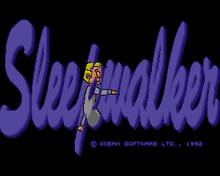 Sleepwalker AGA 1993
Xerxes, king of Persia, once said on surveying his army, 'I am moved to pity, when I think of the brevity of human life, seeing that of all this host of men not one will be alive in a hundred years' time'. And after a couple of days of playing...
---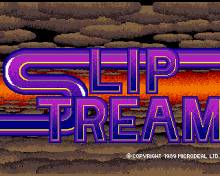 Slip Stream 1989
"Wood ruck, commander," the computer ejects in a female tone, just before dropping your Emerald Fighter from what is best described as a burlap mothership. Fortunately, you can skip this launch from the great gunnysack by pressing your joystick's fire button - a maneuver that I highly recommend. Gameplay can be...
---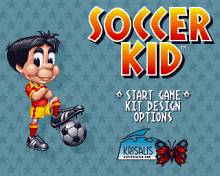 Soccer Kid 1993
Football Kid is a completely different kind of football. A platform game with a difference! Players need considerable skill and a few tricks up their sleeve if they are to play their way through the 6 worlds of Football Kid. The game's objective is simple enough, although it lakes some getting...
---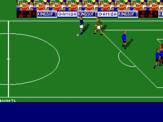 Soccer King 1988

---
Software Manager AGA 1994

---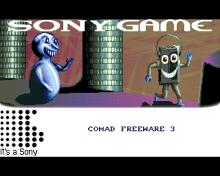 Sony Game 1992

---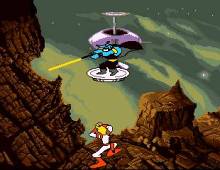 Space Ace 1989
Based on the 1983 laser-disk Arcade game, Space Ace is the sequel to Don Bluth's Dragon's Lair. In this game you are Ace, Earth's greatest hero. You must stop evil commander Borf from taking over the world and destroy his super-powerful weapon, the Infanto Ray. Borf has also kidnapped the...
---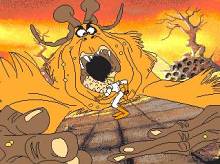 Space Ace 2 1992
The Space Ace is back. Unfortunately so is his sworn enemy. Borf. Space Ace II follows on directly from the original with the action starting where you left off. At the end of your previous adventure Borf had been reduced to a baby by his own Infanto Ray (with which...
---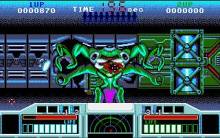 Space Gun 1992

---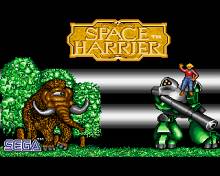 Space Harrier 1988
Space Harrier. The game that needs no introduction. And so what better excuse not to write one. It won the hearts and most of the pocket contents of millions of people everywhere when it made its debut as a chunk of coin-op hardware a couple of years back. You know...
---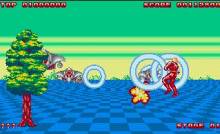 Space Harrier 2 1990
The second "zooming chessboard" shoot 'em up is now available on the Amiga and jolly good it is too. Jetboarding is a laugh and so is shooting raging aliens so you've decided to combine the two and rescue Fantasyland (which is in crisis) all in one afternoon. You can jet...
---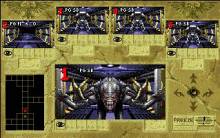 Space Hulk 1993
When was the last time you got spooked by a computer game? I mean, really jump-out-of-your-skin scared? Never, probably. It's only happened to me once, many years ago when I was playing Rescue On Fractalus, an ancient Lucasfilm game for the C64. For the benefit of those reading who isn't...
---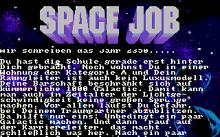 Space Job 1993

---