Amiga Games #29
Search a Classic Game: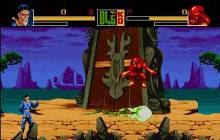 Shaq-Fu AGA 1994
Another beat 'em up game, with hi-res graphics and well drawn backgrounds. Unfortunately the gameplay is not so good... the characters are too small and the movement is very fast. There are many better beat 'em up games available on Amiga anyway. ...
---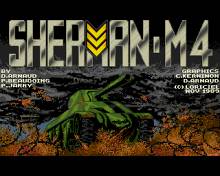 Sherman-M4 1989
Failing somewhere along the lines of an arcade player's Tank Platoon, Sherman M4 gives you the opportunity to sleep between the metal sheets of a Sherman M4 tank and take command of an attack platoon. I must admit, I was a bit dubious about the arrival of "yet another tank...
---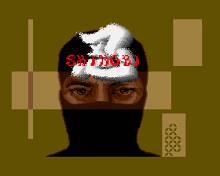 Shinobi 1989
You have been hired by the government to track down numerous crime bosses, all of whom are guilty of kidnapping girls. You have to seek through the enemy bases, killing every henchman you come across and freeing all the little girls. At the end of the level, you come across...
---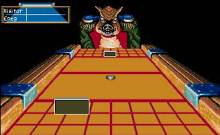 Shufflepuck Cafe 1989
There are some games that promise much more than they actually deliver. Broderbund's latest offers a sports simulation of sorts, a bizarre set of opponents, good sound, excellent graphics and plenty of variable options yet manages to be less than the sum total of its parts. The game is Shufflepuck, which...
---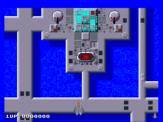 Sidewinder 1988
Three quarters of the shoot 'em ups that have been released in the last year, owe a great deal of their ideas to Andrew Braybrook's Uridium. So does SideWinder but the programmers have obviously set out to use the Amiga's full potential. Excellent graphics, at last reaching the standards that...
---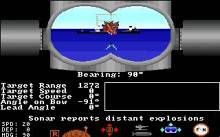 Silent Service 1986
It's been quite a wait, but at long last MicroProse simulation fans have their first Amiga adaptation. This popular submarine simulation has been somewhat Amiga-tized with the expected improvements in sound and graphics, as well as a rudimentary set of mouse & icon controls (with keyboard and joystick equivalents still...
---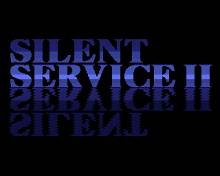 Silent Service 2 1991
The role of the surface navy is to achieve control of the seas and oceans so that they may be used by cargo ships to resupply ground troops. If the shipping lanes were to close any battles fought on foreign lands would rapidly be lost, the troops lacking equipment and...
---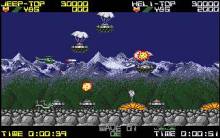 Silkworm 1989
Converted by the Sales Curve, who are no slouches in the shoot 'em up stakes, the game is an action-packed horizontally scrolling blaster which allows you to control either a 'copter or armoured jeep. The game really comes into its own when in two player mode - the well-armed chopper...
---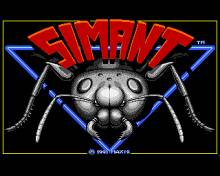 Sim Ant 1992

---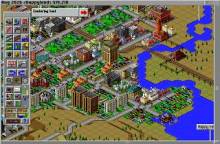 Sim City 1989
SimCity puts you in the role of Mayor or City Planner of one of eight large cities, including Tokyo, Detroit, Boston and Hamburg. Or you can build, nurture and design a fictitious city of your own creation. You must build streets, churches, airports, houses and other infrastructure while collecting taxes,...
---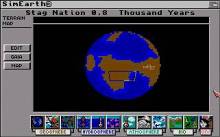 Sim Earth 1992
LIFE AND TIMES Sim City is generally regarded as one of the best products ever released on a 16-bit machine. On paper the game might sound deathly dull. I mean, the chance to build your own city from scratch, complete with roads, power cables and nuclear reactors doesn't sound very interesting,...
---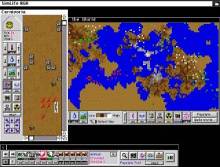 Sim Life AGA 1993
One of the most complex Sim games, ever released on Amiga. You have to build and manage your own world! You can construct a planet, and creat life on it, with many exotic creatures! ...
---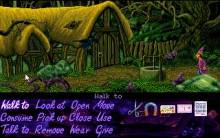 Simon the Sorcerer 1994
Damn good looking adventure game, with hand painted graphics and good mood music. You control the sorcerer Simon and you should help him to solve mysteries. Quite new game. ...
---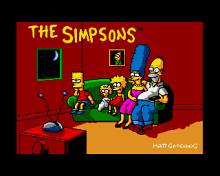 Simpsons, The: Bart vs The Space Mutants 1991
Another episode of Bart Simpson's adventure. Now he has to beat some mutant creatures came from the space, in this simple but nice platform game. ...
---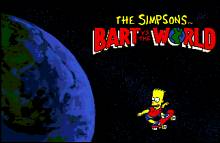 Simpsons, The: Bart vs The World 1993
This small game offers you 5 types of levels. You can choose a platform game, where you must help Bart to find the exit on the ship There are also a card game, a puzzle, a trivia and a platform/skating game. ...
---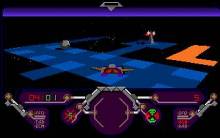 Simulcra 1990
Cyberspace rears its electronic head again in the latest game from Graftgold. Set in the far future the game envisages a time when wars will be fought inside computer simulations, digitally generated battle matrices where doom and destruction are just tricks of the light. Rather than utilising present day warfare involving...
---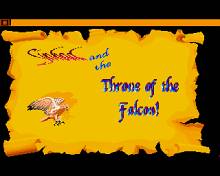 Sinbad and the Throne of the Falcon 1987
The story is that the Caliph has been turned into a Falcon by his enemies. Now cue Sinbad the super hero with his mission to save the kingdom. Sinbad now assumes command of the armies and navy of Damaron. The answer to most questions can only be found beyond the...
---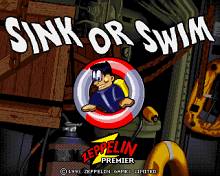 Sink or Swim 1993
The whole world, it seems, has gone completely puzzle mad over the last few months. We've seen lemmings, tomatoes, dragons, cavemen, the obligatory Tetris clones, and even packets of crisps take centre stage for a brief flirtation with fame and hoped-for fortune. Most of these have enjoyed at least some...
---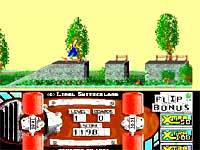 Skate of the Art 1989
For someone as uncoordinated as myself, skateboarding via video is an excellent arrangement - to be able to skate with my bottom safely on a chair, with nowhere to fall, is bliss! My ill-spent youth was spent gathering a wealth of experience in pin-ball parlours filled with neolithic video game...
---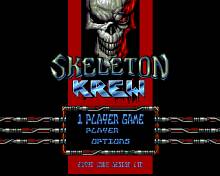 Skeleton Krew AGA 1995
It's been a long time coming this game. Has it been worth the wait? It's certainly been a while since we had a decent shoot em up and it's welcome tor that reason. A good old fashioned blast can't be rivalled. You can choose one of three players, all of whom...
---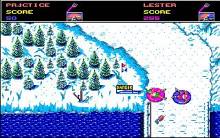 Ski or Die 1990
Another great game from the early pc times. It was the all time favorite, in the time of Shufflepuck and Prince of Persia. Like the title says you have to ski or you will die :) An interesting arcade Ski game, where you can choose from many types of skiing,...
---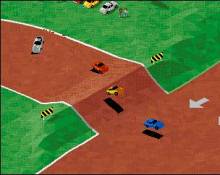 Skidmarks 1993
Blitz Basic 2 is a bit of a marvel, all things concerned. Just look at Defender or Zombie Apocalypse and you'll see that you don't need to be a machine code programmer to create some rather stunning results. This is exactly Acid Software's aim, and one look at Skidmarks should...
---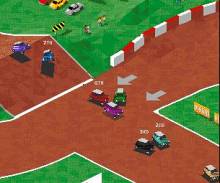 Skidmarks 2 AGA 1995
Honda Pilots are nifty little off-road go-karts with tubular steel roll frames and odd hands-only controls. They're loud, they're muddy and they go round corners in exactly the same slippery-sideways-slidey way that cars in Super Skidmarks negotiate tight bends. Honda Pilots are better than a 15-storey tower of chocolate digestives. The...
---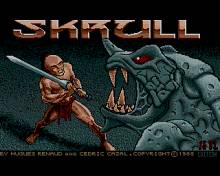 Skrull 1988
If ever there was a program that could describe the word clone, it has to be Skrull. If you've ever played the game Barbarian by Psygnosis, then you'll certainly recognise this game. The game is totally controlled via the mouse by clicking on various icons shown on the right-hand side...
---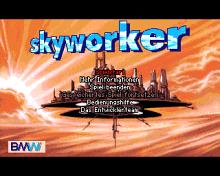 Skyworker 1994

---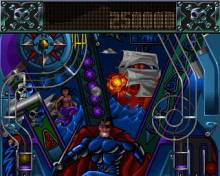 Slam Tilt 1996
Newest flipper game on Amiga. The last 21st Century game for our platform. 4 tables, built in games on the led panel!, multiball, hires resolution mode, cool music, and very fast gameplay. ...
---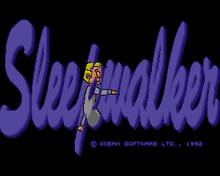 Sleepwalker AGA 1993
The A1200 version isn't a massive improvement over the original A500 game, but then the original is one hell of a good game. The improvements to the game are mainly cosmetic, really. The most noticeable change is in the sound department because they have upped the sampling rate so that...
---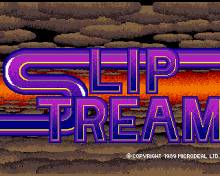 Slip Stream 1989
"Wood ruck, commander," the computer ejects in a female tone, just before dropping your Emerald Fighter from what is best described as a burlap mothership. Fortunately, you can skip this launch from the great gunnysack by pressing your joystick's fire button - a maneuver that I highly recommend. Gameplay can be...
---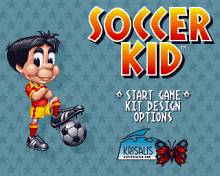 Soccer Kid 1993
Football Kid is a completely different kind of football. A platform game with a difference! Players need considerable skill and a few tricks up their sleeve if they are to play their way through the 6 worlds of Football Kid. The game's objective is simple enough, although it lakes some getting...
---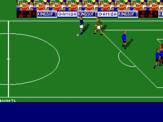 Soccer King 1988

---