Amiga Games #26
Search a Classic Game: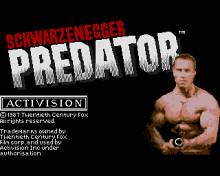 Predator 1989
It's tough being Arnold Schwarzenegger. Your best buddies have been slaughtered and skinned in horrific circumstances and your jungle green combat gear is badly in need of a visit to the nearest launderette. Predator is army action in which staying alive is extremely difficult to accomplish. A very atmospheric game,...
---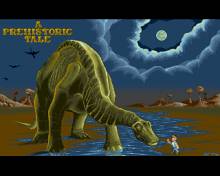 Prehistoric Tale, A 1990
This game is a quite simple platform/logic game, where you travel back in time into the prehictoric era. Also featuring Jochen Hippels music, which makes a fine atmosphere. ...
---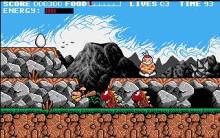 Prehistorik 1991
As you turn and wave to friends a tear swells up in your eye and a lump gets caught in your throat. The rest of the tribe is relying on you so you must be strong. Shouldering a club you set out on a long journey as your mind wanders...
---
---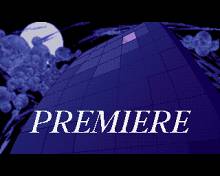 Premiere 1992
Clutch Gable, the editor of Core Pictures' new film production is in big trouble. Editing into the early hours of the morning, he finds himself dozing further and further into slumberland, eventually sinking into a deep, deep sleep. Woken in the morning by a phone call from his irate boss, he...
---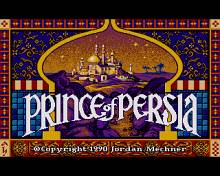 Prince of Persia 1990
When Domark originally released this in December '90, it breathed new life into the platform genre. Up until Persia's arrival, the platform game had become stale and bland, with numerous contenders to the Mario throne disappearing without a trace. POP, however, went completely the opposite way and created a game...
---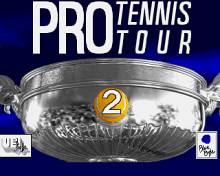 Pro Tennis Tour 2 1991

---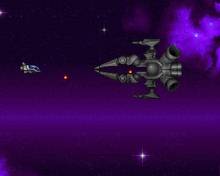 Project X 1992
I worked out that I'd need about five thousand pounds to make this dream a reality and began saving. When I got to about five hundred pounds I gave up and bought an Amiga, then upgraded it. So much for dreams But did I do the right thing after all?...
---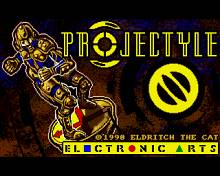 Projectyle 1990
Most ball games are complicated enough. Football, basketball, hockey and the rest all have their own peculiar rules which can have even an aficionado scratching his head at times. And these games are all played on one single pitch - just imagine what a game that was played on five...
---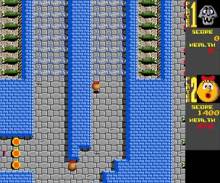 Puffy's Saga 1989
Enter the world of Puffy and Puffina, possibly two of the cutest things you've ever seen in your life. Sadly their best friends have been captured and it is down to you to rescue them from the castle of the evil Baron Loftus. To rescue them you have to make...
---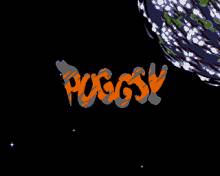 Puggsy 1994
The worrying crime explosion we're currently witnessing in the real world has finally spilled over into Cyberspace, the land where all computer games exist. Juvenile delinquents, fed up with nicking cars and ramming them into lampposts, perhaps taking out a few innocent bystanders along the way, have found themselves with...
---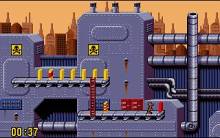 Pushover 1992
High hopes and a lot of determination are what you're going to need, especially if you want to crack Ocean's latest, Push-Over. Colin Curly of Quavers fame and GI Ant team up to bring you cheesy flavor crisps, high-profile television adverts and now a cutesy platform game for your Amiga....
---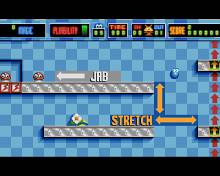 Putty 1992
As he slept in his homely hole on Pulty Moon, Putty began to dream about his old Grandpa... "Ee, you must remember as well as I do, young Putty. The Moon used to be a quiet place, and our people lived in peace and harmony. Until, that is, the evil...
---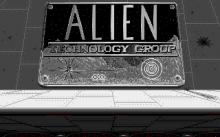 Qix 1989

---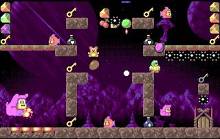 Quak 1993

---
---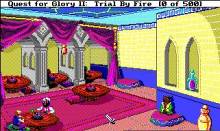 Quest for Glory 2 1990

---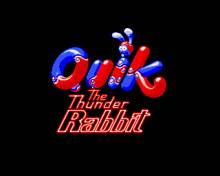 Quik The Thunder Rabbit 1994
A simple platform game, with fine graphics and good music. The story is: Everybody was happy in the rabbitvillage, but one day and evil steal all the carrots! Argh, you have to get it back! ...
---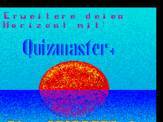 Quizmaster+ 1991

---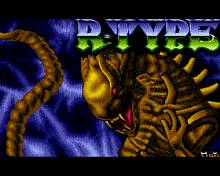 R-Type 1989
One of the most addictive arcade games, this conversion retains many of the original features. A truly playable game which can bring out withdrawal symptoms of sweaty palms and itchy fingers if you go too long without the R-Type experience. Once again, a life and death battle is being fought...
---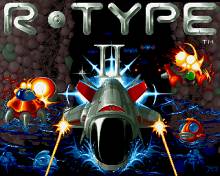 R-Type 2 1991
There was a bit of a scare when Activision UK packed their bags recently and disappeared into the realms of history -yes, it was sad to see such a famous and long established name go down, but more to the point what would happen to the various projects they'd commissioned?...
---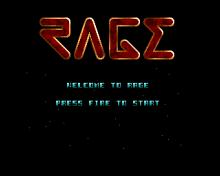 Rage 1994

---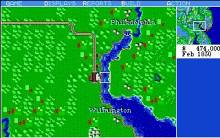 Railroad Tycoon 1991
It's that man Sid Meier again, with yet another masterpiece. The king of simulations has really provided us with his crowning achievement, making what is a really complex business into a great fun game. Railroad Tycoon is all about, well railways. But it is the sheer depth of the thing...
---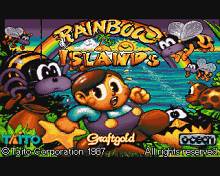 Rainbow Islands 1990
The sequel to Bubble Bobble, Rainbow Islands is a seven-level platform affair, starring the ever-cute Bub as he tries to clamber to the top of the screen. The levels are based on set themes, such as Vampires, Toys, and Armies, and along the way, numerous theme-related nasties leap at our...
---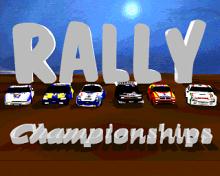 Rally Championships AGA 1994
A fine AGA racing game from the Flair UK. It features realistic car physics and driving, a car range: Porsche RS, Peugot 205 Rally, Opel Calibra, Lancia Delta, Ford Escort Turbo, and the Toyota Celica. Rally courses range from snowy Scandinavia to the dusty East African savanna, bustling city streets...
---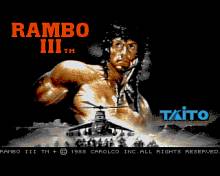 Rambo 3 1989
It's rooting, tooting, shooting action with that clinically brain dead hero, John Rambo. The first mission is set in a mazelike fort, and our steroid-laden hero must rescue his colleague, Colonel Trautman, who is slowly being tortured to death. In the fort, various weapons and objects must be picked up...
---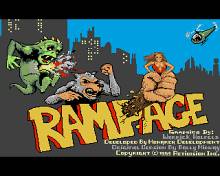 Rampage 1989
The plot is very simple: three people, three radiation overdoses, three transmutations and, ultimately, three monsters hell-bent on the destruction of each and every city they find. Amiga Rampage is excellent. Three players, arcade graphics, snazzy sound, and great game play wrap up an enjoyable destructive romp. ...
---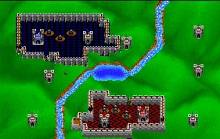 Rampart 1992
Cult (in other words, it didn't make much money, but those who played it loved it) Tengen coin-op Rampart is one of many games based on Tetris with a few elements added in an attempt to create something entirely new. Most attempts at such video game Frankensteinery end in mediocrity:...
---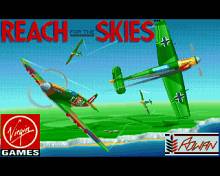 Reach For The Skies 1993
Flight simulations are big business these days, with everyone trying to get in on the act. Fortunately the programmers behind Reach for the Skies have a very good pedigree and certainly know what they're talking about when it comes to this type of game. If you enjoyed playing the absolutely...
---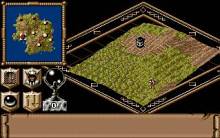 Realms 1991

---