Sports Games #34
Search a Classic Game: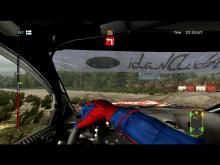 WRC FIA World Rally Championship 2010
Test your driving skills across 78 rally stages and more than 341 miles of roads in this officially licensed FIA World Rally Championship video game. Developed by the racing specialists at Italy's Milestone, the game includes authentic cars, drivers, and co-drivers from the WRC season as well as all support...
---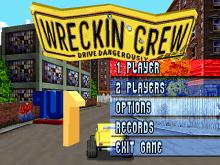 Wreckin' Crew 1998
Wrecking Crew is a racing game similar to Mario Kart. Players take control of unorthodox characters such as a pair of Siamese twins, a circus trainer and a mad scientist, and race their hot-rods across ten tracks using unusual weapons such as lighting bolts, body bags and chickens. A two-player mode...
---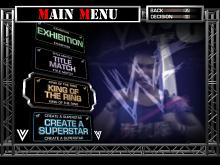 WWE Raw (a.k.a. WWF Raw) 2002
Bearing a striking resemblance to WWF Raw for the Xbox in nearly every way, WWE Raw for the PC allows players to choose one of the existing stars of World Wrestling Entertainment or create their own grappler to compete in one of three modes: Exhibition, Title Match, and King of...
---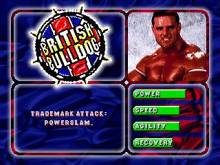 WWF in Your House 1996
WWF In Your House is a successor to WWF WrestleMania: The Arcade Game. Like its predecessor, it is a hybrid of wrestling game and arcade versus fighter, with over-the-top, unrealistic moves. Concept and presentation are similar to Mortal Kombat games: digitized sprites are used to represent the wrestlers, and the...
---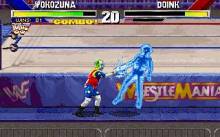 WWF Wrestlemania: The Arcade Game 1995
WWF WrestleMania: The Arcade Game lets you dance on the mats with eight of the biggest names in professional wrestling. Fight as or against digitized renditions of Bam Bam Bigelow, Doink, Brett "Hitman" Hart, Lex Luger, Shawn Michaels, Razor Ramon, Undertaker, and Yokozuna with hopes of winning the Intercontinental Title...
---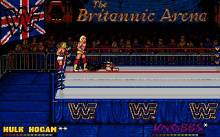 WWF: Wrestlemania 1992
WWF Wrestlemania is a wrestling game with arcade elements, which uses the World Wrestling Federation license. The player can control one of the three available wrestlers: Hulk Hogan, the Ultimate Warrior, or the British Bulldog. The player either participates in practice matches (against the hopefully-misnamed Mr. Perfect) or in a sequence...
---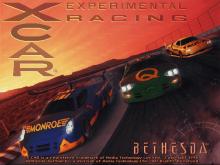 XCar: Experimental Racing 1997
With XCar: Experimental Racing, Bethesda has pulled out all the stops to create a racing simulation that defies all the rules. In this game, you race using a finely tuned racing vehicle that does not conform to any existing rules of racing. Tweak your car any way you like, and...
---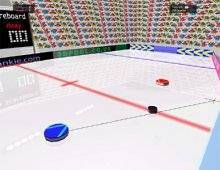 Xeno 2002 2003
Xeno 2002 is a fun remake of Xeno, an old 8-bit Spectrum ZX classic from 1986. Xeno is a futuristic sports game for 2 players that plays like air hockey. Though the goal is the same (score more goals than your opponent) and the looks similar (a puck on ice...
---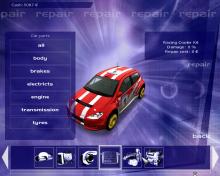 Xpand Rally 2004
Blending both rally and rally cross elements, Xpand Rally features a career mode that has players entering multiple races to earn money for repairs, upgrades, and entry fees. Rally fans are free to customize their vehicles before engaging in a series of real-life and fictitious events that feature both individual...
---

Xpand Rally Xtreme 2006
I am starting to believe that developers are intentionally avoiding the rally racing genre even though it is unpopulated and ignored in favor of track racing games. After all, fans have the long running Colin McRae (CMR) series for their arcade racing desires and the one and only simulation Richard...
---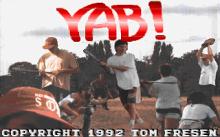 YAB! Baseball 1992
YAB Baseball! is a German-made baseball game with a rather simple gameplay, reminiscent of older, arcade-oriented approach to baseball simulations, such as RealSports Baseball. The player is able to control two real MLB (Major League Baseball) teams: the Boston Red Sox and the Toronto Blue Jets, represented by the corresponding...
---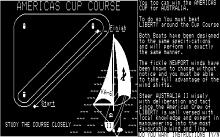 Yacht Racing Simulator 1986
In September 1983, the whole of Australia was in a state of jubilation after Australia II ended the New York Yacht Club's 132-year domination of the America's Cup. This was clearly the inspiration for this little yacht-racing simulator, in which you are urged to win the cup for Australia by...
---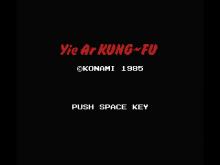 Yie Ar Kung-Fu 1985
One of the most loved arcade games of all time, Yie Ar Kung-Fu is a pioneer in the one-on-one fighting genre, a timeless classic that offers many innovative features that became standard. The game casts you as Oolong, an aspiring martial artists who wants to become a Grandmaster in the...
---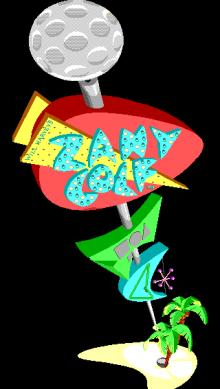 Zany Golf 1988
Using the mouse to determine the direction and strength of your putts, you must navigate 9 tricky holes of crazy / mini golf. Try to putt into holes protected by bouncing hamburgers, windmills, etc. Courses have several twists; one is a mad scientists's lab, another is a pinball table. The...
---