Sports Games #13
Search a Classic Game: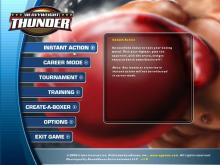 Heavyweight Thunder 2005
Better known for its bountiful compilations of casual mini-games, eGames takes a swing at sports action with this boxing title. A gamepad accessory is not required, as players can take complete control of their fighter with just the keyboard and mouse. From the default first-person perspective, players face off against...
---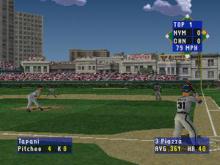 High Heat Baseball 2000 1999
The folks at 3DO and Team .366 are so confident that High Heat Baseball 2000 is the year's best baseball game for the PC that they actually guarantee your complete satisfaction. And why not? With the entire 1998 rosters for all 30 Major League Baseball teams, 38 beautifully rendered stadiums,...
---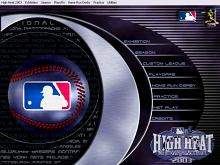 High Heat Major League Baseball 2003 2002
A recurring favorite among sports gamers, 3DO's pro baseball series returns to its native PC platform with new gameplay elements and enhanced presentation. High Heat Baseball 2003 features "signature" pitcher and batter animations, improved "TruPlay" artificial intelligence, and more effusive, situation-appropriate commentary, while retaining the accurate statistics and realistic play...
---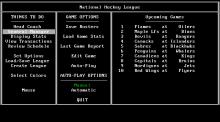 Hockey League Simulator 1990
Hockey League Simulator allows you to design and manage your own customized league or create current or classic leagues from the past. ...
---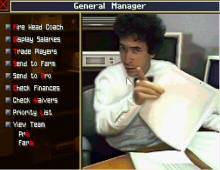 Hockey League Simulator 2 1992
Hockey League Simulator II is a hockey management simulator. The player becomes the manager and creates his own team. It deals with salaries and coaches can be hired or fired. ...
---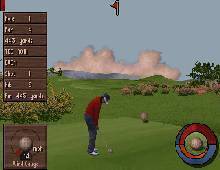 Hole in One 1995
In this Golf Simulator you can choose field, course, tournament, player and go outdoors. Here is ordinary golf equipment, as usually you can choose your power and direction. But camera may be placed everywhere. Background landscapes are pixel-video. ...
---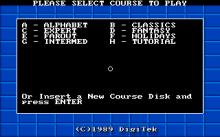 Hole-In-One Miniature Golf 1989
Hole-in-One Miniature Golf is a simulation of the popular and entertaining "sport" of miniature golf. The game features five complete 18-hole courses with different themes including a Tutorial Course that walks the player through every aspect of game play, a Classics Course which is patterned after the basic traditional miniature...
---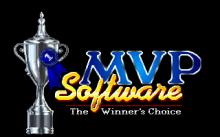 Home Run Derby 1995
Fantasy baseball Home Run Derby. It's you versus the best in the league in a Home Run Derby. ...
---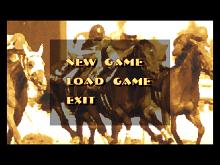 Hooves of Thunder 1995
Hooves of Thunder! is a remake of the DOS game QuarterPole. The game has been completely reworked as a DOS-to-Windows conversion. It has all new programming, completely new graphics and artwork in SVGA with 256 colors. Otherwise, the game is not changed from its predecessor and includes all of the features...
---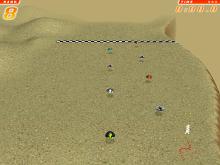 Hover 2000
Hover is an excellent freeware hover racing game that features excellent 3D terrain, fluid animaiton and physics, although unfortunately it only has one track since the promised "full release version" never came out. In Hover, you pilot futuristic hovercrafts over a challenging desert racecourse. Despite the fact that Hover cars...
---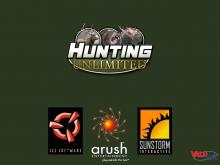 Hunting Unlimited 2001
Hunting Unlimited lives up to its name by offering a huge range of intermeshed elements designed to stimulate the hunting fever of gamers searching for the ultimate prize trophy. White-tailed deer, mule deer, elk, moose, and grizzly bears challenge your tracking skills in five territories (Colorado, Alaska, Arizona, Texas, and...
---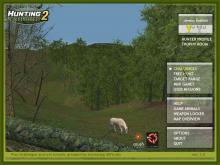 Hunting Unlimited 2 2003
Hunting Unlimited 2 features more than 75 missions and challenges for hunters to tackle, and includes several mini-games such as Squirrel Bash and Mad Hunt. A Free Hunt mode is also available that allows players to hunt any animal for as long as they want with no restrictions. Users can...
---
---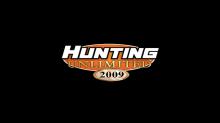 Hunting Unlimited 2009 2008
This title lets hunting enthusiasts track down 16 different species of trophy game through large 3D environments. Players employ 31 weapons and accessories as they embark on more than 85 missions, including an intense one-on-one battle with a fierce timber wolf. Gamers can go for a quick kill in Free...
---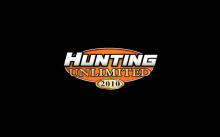 Hunting Unlimited 2010 2009
Gamers can travel through 11 expansive environments and track down some of the world's most ferocious wild game in Hunting Unlimited 2010. Players grab more than 30 weapons, including shotguns, rifles, and crossbows, then head to the great outdoors to bag the biggest lions, bears, jaguars, deer, and moose possible....
---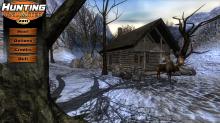 Hunting Unlimited 2011 2010
ValuSoft's long-running hunting series returns for another season in Hunting Unlimited 2011. Players head through pine forest, rolling countryside, woodland forest summer, and winter mountain environments, tracking down whitetail deer, American elk, moose, and bighorn, all while avoiding the jaws of brown bears and cougars. "Gaunlet" mode challenges players to...
---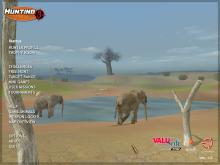 Hunting Unlimited 3 2004
Featuring more than 50 missions as well as a Free Hunt mode, Hunting Unlimited 3 offers numerous challenges for hunters, and like previous titles in the series, furnishes a large cache of weapons and accessories. Players will travel to Canada, Arizona, Tennessee, Maine, Oregon, and even Zambia, Africa, to bag...
---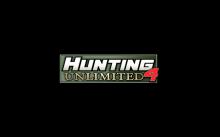 Hunting Unlimited 4 2006

---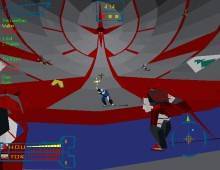 HyperBlade 1996
Hockey meets Doom in a game in which the object is to either score the most points or kill the opposing team before the end of three periods of play. It's futuristic sport in the Drome, with 3D environments and fast-paced, hack and slash action. HyperBlade is a game is played...
---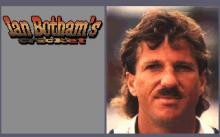 Ian Botham's Cricket 1992
The game uses the name of genuine cricketer and adheres to the one-day cricket 1991 rules interpreted by developers for the guidance. Contested by two teams of eleven players each, cricket is a very technical bat-and-ball game played on a grass oval-shaped field, in the centre of which are a flat...
---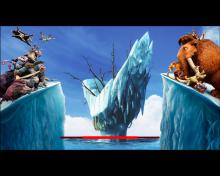 Ice Age: Continental Drift - Arctic Games 2012

---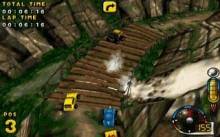 Ignition 1997
Ignition is an action packed racing game viewed from above and slightly behind the player. The cars on offer range from police car and VW Beetle to school bus and truck, each of which has its own strengths and weaknesses - trying to win with the bus, which involves blocking...
---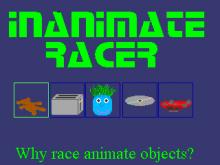 Inanimate Racer 1998
We've all heard the expression "going nowhere fast" but how often has it been simulated in a computer game? Strap yourself to the keyboard and get ready for indescribable excitement as the player selects one of five inanimate racers -- from a teddy bear to a toaster to the dark...
---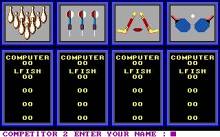 Indoor Sports Volume 1 1987
Four Indoor Sports are compiled in this entry to DesignStar's SportTime line of recreations. Ten-Pin Bowling, Air Hockey, Darts and (except on the Commodore 64) Ping Pong are featured. The menus and options screens have the same feel as Clubhouse Sports. Each game has computer opponents at multiple skill levels...
---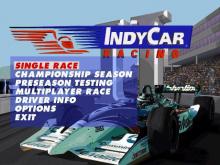 IndyCar Racing II 1996
This is, as you haved guessed, the enhanced version of IndyCar Racing. If you have never heard of it, this game is a very realistic racing simulation of the Indycar '95 season, including all the drivers, cars and bodywork layouts, and tracks of the past season. You can choose among...
---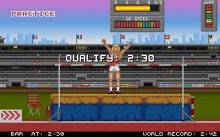 International Athletics 1992
International Athletics is an arcade track & field game by the Spanish developer True Emotions. It was initially published by Opera Soft in Spain in 1992 under the title Olympic Games '92, then licensed by Zeppelin in 1993 for their "International" series of sports simulations. ...
---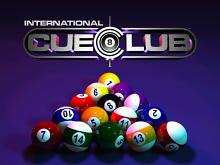 International Cue Club 2000
Interact with hundreds of characters in eight virtual chat rooms while building a solid reputation as the best pool shooter in town. Cue Club's various rooms feature photo realistic themes, various table fabrics, tougher opponents, and a boss you must defeat before advancing to the next level. While reputation and...
---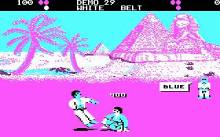 International Karate 1989
The objective of World Karate Championship is to get the highest possible dan (karate grade, determined by belt colour) and become the world champion - and of course, to get the highest score. Karate fighters compete against each other on side-view screens, the scenery representing real world locations (New York,...
---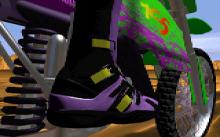 International Moto X 1996
International Moto X simulates off-road motorcycle races. The main part of the game is the championship mode in which the player controls a 125cc motorcycle. There are various different leagues on different continents. At first the player creates his rider and sets the colour of his bike. More important is the...
---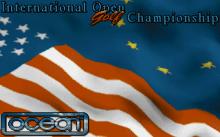 International Open Golf Championship 1993
Ocean presents in association with Pringle of Scotland an international open golfing experience. The game features many and varied forms of golf including skins, foursomes, matchplay, strokeplay, practice and fourball with the action taking place over a wide variety of terrain and locations. All of the expected levels of difficulty...
---