Sports Games #7
Search a Classic Game: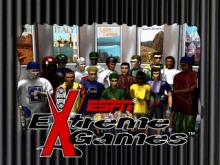 ESPN Extreme Games 1996
Extreme Games is a hard game to review. The problem with this game (one of many, actually) is it's control. The game is slow, and the controls are not very responsive, something you are looking for in a game where you are racing for the quickest time possible. Although you...
---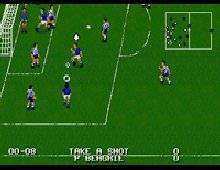 European Champions 1993
This football game aims for a higher level of realism than most of its contemporaries. The game can be viewed top-down (similar to the Kick Off games) or side-on (similar to Manchester United Europe). Three different passing modes are offered, with the aim of providing precise one-touch passing or the...
---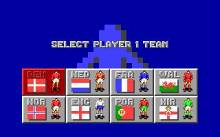 European Champions 1992 1992
Tecmo's World Cup '90 arcade game was remodeled based on the 1992 European Championships for its home computer release. The tournament's structure of the time (2 groups of 4 play each other once, top 2 go through to semi-finals followed by a final) is recreated, with any of Europe's soccer...
---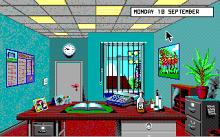 European Superleague 1991
European Superleague is a managerial soccer simulation which is about an fictional European league featuring eight of the most successful teams (PSV Eindhoven, Glasgow Rangers, Liverpool, Arsenal, Real Madrid, Olympique de Marseilles, AC Milan and Bayern Munich). The player takes control over one of those clubs and is responsible for...
---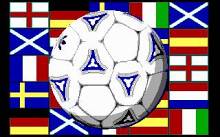 Eurosoccer 1992
The game represents the most powerful European teams of 1992 season. England, Germany, Scotland, Netherlands, Italy, Spain, France, and Sweden propose the best teams of their premier divisions such as Bayern München, Manchester United, Celtic, Ajax, AC Milan, Real Madrid, FC Barcelona, Monaco, IFK Göteborg, etc. for player's choice. Gameplay flows...
---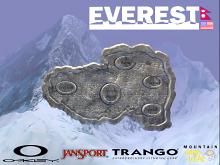 Everest 1999
It's a dream many people have but only a relatively few ever accomplish, or for that matter, even get the chance: climb to the top of the world! Now you, too, have your chance to join the select company of those with the gut-wrenching stamina and sheer willpower to get...
---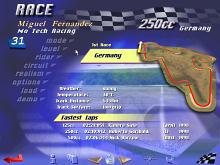 Extreme 500 1999

---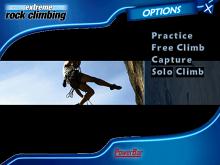 Extreme Rock Climbing 1999
HeadGames Publishing has a penchant for calling the same activity by three different names, creating an impression that a game has more substance than it does -- Extreme Rock Climbing is a prime example of this tactic. Three of the game's four modes, Practice, Solo Climb and Free Climb, are...
---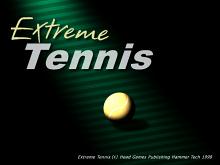 Extreme Tennis 1999
You'd think that of all the spectator sports, tennis would be one of the easiest to simulate on a PC. With a maximum of only four players moving at any given moment, and a play area that's about as small as you'll see in a spectator sport, it's a sport...
---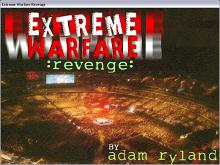 Extreme Warfare Revenge 2002
Extreme Warfare Revenge is an outstanding 'wrestling promoter sim' from Adam Ryland. This is not yet another arcade wrestling game where you watch guys in skimpy clothes duke it out on the stage: this is a realistic, detailed simulation of the wrestling business. As a budding promoter who just got...
---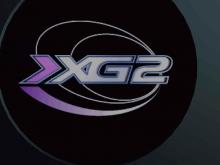 Extreme-G 2 1998
Extreme-G was a relatively popular game for the Nintendo 64. It took racing game fans to the next level with unprecedented speed and fast paced arcade action. Naturally, the fans wanted a sequel and the fans got just that. Now that sequel has been ported over to the PC to...
---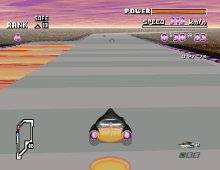 F-Zero 2002
F-Zero was released for Nintendo in 1990. This is a recent PC remake (April of 2002) of the classic F-Zero game with its nostalgic design and color scheme being cardinal features. I played this impressive reenactment of F-Zero much longer than I first anticipated simply because it's a very addictive...
---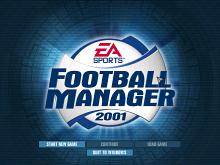 F.A. Premier League Football Manager 2001, The 2000

---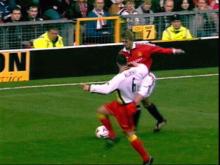 F.A. Premier League Stars 2001, The 2000

---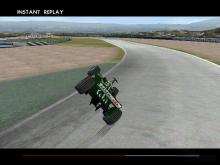 F1 2002 2002
Licensed by the Formula One Administration Limited, EA Sports' F1 2002 features the sport's real-life teams and drivers racing around the tracks of the 2002 F1 circuit. The first game designed to represent the 2002 season, the game features the new Toyota F1 and Renault F1 teams in addition to...
---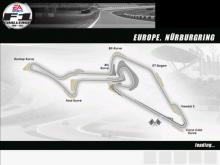 F1 Challenge '99-'02 2003
F1 Challenge '99-'02 allows players to begin as a rookie driver, earn licenses, compete for cars, join a team, develop racing skills, and race for the world championship. Users can create their own racer -- customizing items like helmets -- or choose from established Formula One stars. Redesigned F1 gameplay...
---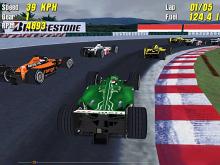 F1 Championship Season 2000 2000
EA Sports is known for a constant pursuit of authenticity in their games and their Indy Car racing title F1 Championship Season 2000 is no exception. The game features real drivers in real cars, racing on real tracks. There is even an accurate racing schedule and commentary from real-life announcers...
---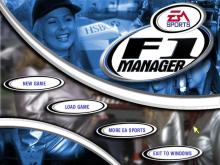 F1 Manager 2000 2000
F1 Manager 2000 from Intelligent Games is a decent F1 manager game that unfortunately was too bug-riddled in the first release to pose any real challenge to the superb Grand Prix Manager 2 game from Edcom/MicroProse. The game lets you manage an F1 team from the 1999 season, putting you...
---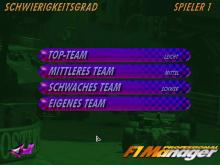 F1 Manager Professional 1997
F1 Manager Professional is the successor of F1 Manager, keeps its main structure and offers subtle changes in the game mechanics. It is still a managerial game which simulates a racing team in the Formula One. One part of the team success lies in the financial side. Money is gained by...
---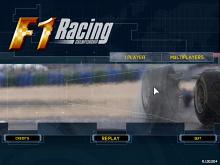 F1 Racing Championship 2001
A while ago, we were a bit surprised of the quality of Ubi Soft's latest rally game "Pro Rally 2001", so we were eager to find out whether they would remain the same quality with their new F1 racer F1 Racing Championship. And to be honest: they have. You get all...
---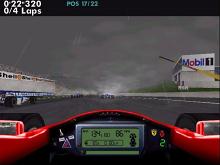 F1 Racing Simulation 1997
F1 Racing Simulation features both a simulation and arcade-style take on the popular motorsport with multiple camera views and 3D graphics. Test each track with the driving school option, which has you following a ghost car to learn each course's optimal racing lines, and use the built-in telemetry system within...
---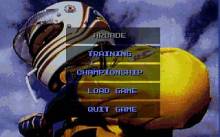 F1 World Championship Edition 1994
F1 is an Official Formula One Racing Game. There are two modes of play available: "Arcade", "Grand Prix". In both of these modes you complete a certain number of laps (4, 8, or 12) and select which circuit that you want to race on. The circuits include San Marino, France,...
---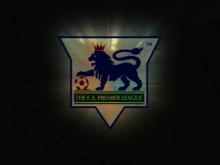 FA Premier League Football Manager 2000 1999
In Europe, football management simulations appear on the market with relentless regularity, usually to celebrate a major soccer event or the beginning of the new season. Electronic Arts is noted for their high quality simulations and F.A. Premier League Football Manager 2000 is no exception to this ongoing rule. The overall...
---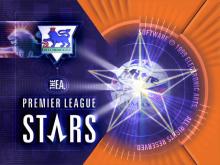 FA Premier League Stars 1999
After enjoying the FMV-laden, logo infested introductory sequence, I was presented with the game's Premier League based interface. Make no mistake, EA Sports have scooped a massive deal in getting the Premier League license, and they're not afraid to flaunt it. First things first, this STARS thing. What it basically entails...
---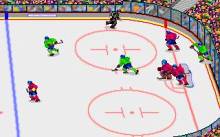 Face Off 1989
Face Off! is a hockey game by developers MindSpan, who are better known for their HardBall series of baseball games. Play an exhibition game, an entire season or go straight to the playoffs and lead your team to the Stanley Cup. For the basic hockey gameplay a traditional side view...
---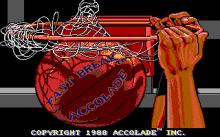 Fast Break 1988
Fast Break is an action/strategy basketball game for one or two players. You play three on three (guard, center, and forward) on the whole court with 3, 6, 9, or 12 minute quarters. At the start of the game you can customize your team by choosing from a variety of...
---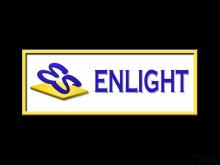 Fast Lanes Bowling 2004
This budget-friendly PC release matches exaggerated characters and lighthearted settings with a serious physics engine designed to create true-to-life ball and pin action. Players can show their stuff on standard lanes, or throw caution to the wind on the beach, ship, or lunar lanes. Along with the standard rules and...
---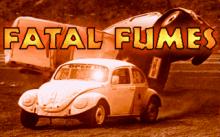 Fatal Fumes 1997
Fatal Fumes is an overhead racing game featuring 256-color parallax scrolling similar to James Pond 2: Codename: RoboCod at the speed of 70 fps. It is the first project of a small Finnish group which later improved the game after its first release. The full version for registered users contains...
---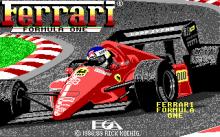 Ferrari Formula One 1989
With the full support of Scuderia Ferrari, Formula One racing was recreated in detail in this simulation, with the top drivers and teams of 1986 to compete against for the most successful F1 team of all. You job does not start at the racetrack; perfecting the car at the Maranello...
---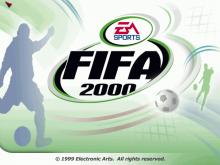 FIFA 2000 1999
FIFA 2000: Major League Soccer is part of the soccer franchise from the good people at EA Sports. The game is definitely worth a look. There are lots of things to do once you first load up this game. Friendly games, Season Modes, Tournaments and Training are all paths of...
---