Sports Games #7
Search a Classic Game: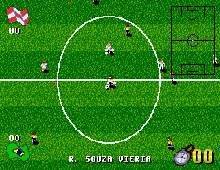 DDM Soccer '96 1996
DDM Soccer '96 is a top-down football simulator that includes the same options you can find in most football games, such as the possibility of playing an exhibition match, league or cup. There are many national teams to choose from along with various formation options. Also, you can change default...
---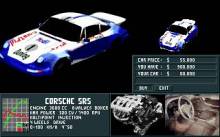 Deadly Racer 1994
In the game you can choose one of the best rally cars, like Toyota Cerica (real Celica) and Mancia (real Lancia) Delta to try your driving skills on one of four types of track. Tracks has many obstacles to avoid, and your goal now is to win a race with...
---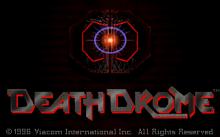 Death Drome 1997
Death Drome is a fun, although a bit simplistic, futuristic first-person action/sport game that deserves much more attention than it received. The plot, set in a far future, is nothing special: the year is 2057, and the world's prisons are teeming with vicious, condemned criminals. The Committee of Recreational Termination...
---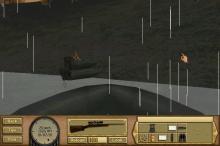 Deer Hunter 3: The Legend Continues 1999
Deer Hunter 3: The Legend Continues is the best of the hunting games out there. The graphics are superb, the player models are extremely realistic, and the overall game structure is wonderful. From the initial menu, you can see that Deer Hunter 3: The Legend Continues is a quality game. Picking...
---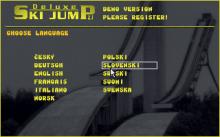 Deluxe Ski Jump 2000
Deluxe Ski Jump is a shareware ski jumping simulation with full 3D graphics and excellently modelled real world physics. The game contains 32 different hills, which vary in size from the tiny K50 in England to the huge K250 in Slovenia. DSJ also allows for up to 16 players (computer...
---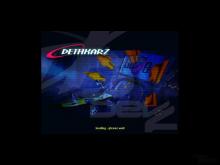 Dethkarz 1998
As futuristic combat racing simulations go, Dethkarz is one of the better I've seen. It's challenging enough to make sure you keep it on your hard drive a while but not so impossibly hard that it reeks of futility. Dethkarz definitely delivers the goods for combat racing fans. Graphically, Dethkarz is...
---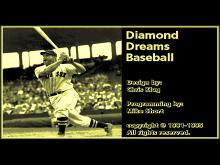 Diamond Dreams Baseball 1995
In the days before complex computer simulations of baseball there was tabletop baseball, with each player assigned a card of probabilities. In the mid-1980s, Pursue the Pennant came along to challenge the two top guns in the industry, Strat-o-matic and APBA. PtP was the first major tabletop game to include...
---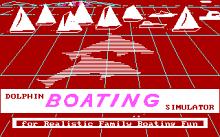 Dolphin Boating Simulator 1988
Dolphin Boating Simulator bills itself as "family boating simulator," and does a good job of being just that: a relaxing boating sim that doesn't sacrifice fun for realism's sake. Although the graphics is marginal, the game's high point is its excellent help and tutorial screens that help make learning the...
---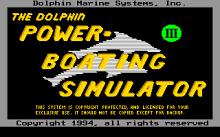 Dolphin Powerboating Simulator 3 1994
Dolphin Powerboating Simulator III is the last and best game in an obscure line of sailing simulations developed and published by Dolphin Marine Systems as shareware in the early 1990s. The game, like its predecessor in this series, lets you pilot a sailboat around North America continent in several 'courses.'...
---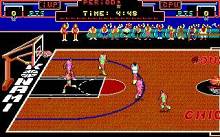 Double Dribble 1990
Based on the arcade game, Double Dribble is a basketball action game for one or two players. You can select different time limits for games, select teams, and begin playing! Gameplay is entirely action, so no time needs to be spent customizing the teams or with statistics. You control each...
---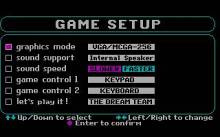 Dream Team: 3 on 3 Challenge 1991
Three-on-three basketball game featuring Patrick Ewing, Joe Dumars and Dominique Wilkins. Play as the 'Dream Team' or against the 'Dream Team'. The game features asphalt and hardwood courts in a few different locations. The game has 15 set plays that the players can execute, and a playmaker utility that allows you to...
---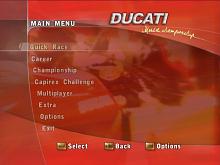 Ducati World Championship 2006
Ducati World Championship features over 70 licensed motorcycles in high-speed races across five play modes. Ducati models are divided into classics, sports, road, and grand prix types. Included are 60 tournaments with more than 34 circuits available for competition in amateur, semi-professional, and professional classes. Players can learn riding techniques...
---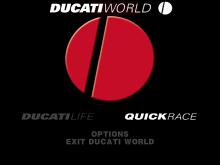 Ducati World: Racing Challenge 2001
Enter the world of motorcycle racing with Ducati bikes of the past and present. Modes of play allow for players to run quick races over eight courses or the simulation mode called Ducati Life. Simulation mode is where money can be won during races that can then be spent on...
---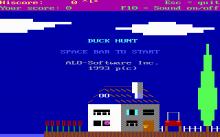 Duck Hunt 1993
Duck Hunt from Alligator Software is totally unlike its same-named classic counterpart that appeared in arcades and on the original Nintendo Entertainment System. Nintendo's Duck Hunt was intended for young audiences. The violence was cartoon-like, and there was a laughing dog making appearances to keep the mood light. Alligator's game,...
---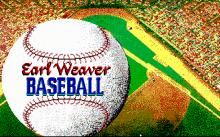 Earl Weaver Baseball 1987
Earl Weaver Baseball, released in 1987, was the first baseball game released on any gaming platform to feature full statistics tracking and player customization abilities. You can edit existing players' statistics, create new players, or trade between teams. Team attributes and entire leagues can be edited, and stadiums modified or...
---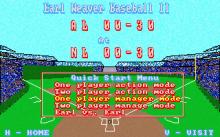 Earl Weaver Baseball 2 1991
One of the most critically acclaimed and best-selling computer baseball games is now available in a special deluxe package. Earl Weaver II: Commemorative Edition features the original Earl Weaver II game (with support for 256 color VGA graphics and both AdLib and Roland sound cards) along with the Commissioner's Disk...
---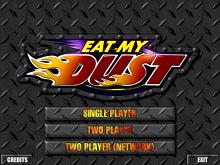 Eat My Dust 1997
One of the most little-known games published by Sierra, Eat My Dust by Funnybone Interactive is a decent racing game for kids that in many ways merits its obscurity. Games Domain says it all in the review back in 1997: "Eat My Dust is very much in the vein of...
---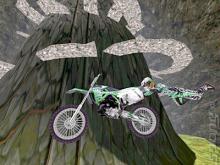 Edgar Torronteras' eXtreme Biker 1999
Edgar Torronteras is a "famous" Spanish motorbike superstar. Underneath the meaningless "celebrity" tie-in Extreme Biker is an action-packed motorbike game in the same vein as Micrsoft's hugely successful MotorCross Madness. London-based developers Deibus Studios have worked hard to differentiate Extreme Biker from MotorCross Madness, and to bring something new to...
---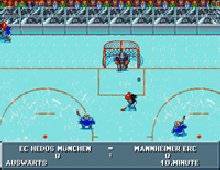 Eishockey Manager 1993
The ice-hockey counterpart to the popular soccer management game Bundesliga Manager Professional. It was done by the same people (KRON), and it shows as layout and design is very similar to the football management game. It's an official licensed DEB product, so you'll find the real club and player names....
---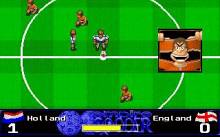 Empire Soccer 1994
Rather than copying Sensible Soccer or Kick Off, this football game features a number of comical and unrealistic touches. Although the view is top-down, the pitch is small and square, and the players appear huge on it. A range of moves including overhead kicks, trapping the ball and quick 1-2...
---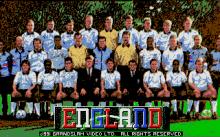 England Football Championship 1991
Featuring the English national squad in a top-down soccer game, England Championship Special represents British publisher Grand Slam's attempt to cash in on both England's respectable semi-final entry at the 1990 World Cup and the popularity of Anco's acclaimed Kick Off series. With its 1991 release, English Championship Special is somewhat...
---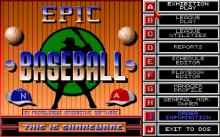 Epic Baseball 1995
Epic Baseball is a baseball management and coaching simulator. The game allows for Exhibition Play as well as League Play. In Exhibition play you will select both teams playing and where they're playing. In League Play you will guide a single team through the majors. There are also options to...
---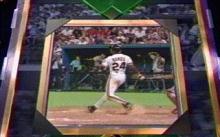 ESPN Baseball Tonight 1994
Like those '62 Mets - with their snazzy new uniforms, grizzled veteran manager, and endearing innocence - ESPN Baseball Tonight starts out appealingly enough. It begins with a meticulous reproduction of the opening theme and graphics of the prime-time cable show, including digitized clips of authentic baseball action. From there...
---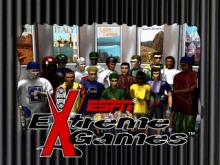 ESPN Extreme Games 1996
Extreme Games is a hard game to review. The problem with this game (one of many, actually) is it's control. The game is slow, and the controls are not very responsive, something you are looking for in a game where you are racing for the quickest time possible. Although you...
---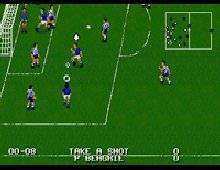 European Champions 1993
This football game aims for a higher level of realism than most of its contemporaries. The game can be viewed top-down (similar to the Kick Off games) or side-on (similar to Manchester United Europe). Three different passing modes are offered, with the aim of providing precise one-touch passing or the...
---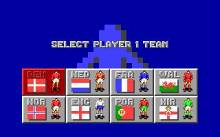 European Champions 1992 1992
Tecmo's World Cup '90 arcade game was remodeled based on the 1992 European Championships for its home computer release. The tournament's structure of the time (2 groups of 4 play each other once, top 2 go through to semi-finals followed by a final) is recreated, with any of Europe's soccer...
---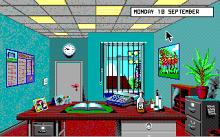 European Superleague 1991
European Superleague is a managerial soccer simulation which is about an fictional European league featuring eight of the most successful teams (PSV Eindhoven, Glasgow Rangers, Liverpool, Arsenal, Real Madrid, Olympique de Marseilles, AC Milan and Bayern Munich). The player takes control over one of those clubs and is responsible for...
---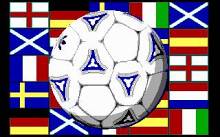 Eurosoccer 1992
The game represents the most powerful European teams of 1992 season. England, Germany, Scotland, Netherlands, Italy, Spain, France, and Sweden propose the best teams of their premier divisions such as Bayern München, Manchester United, Celtic, Ajax, AC Milan, Real Madrid, FC Barcelona, Monaco, IFK Göteborg, etc. for player's choice. Gameplay flows...
---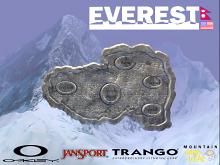 Everest 1999
It's a dream many people have but only a relatively few ever accomplish, or for that matter, even get the chance: climb to the top of the world! Now you, too, have your chance to join the select company of those with the gut-wrenching stamina and sheer willpower to get...
---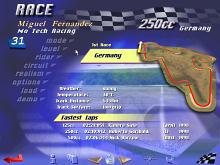 Extreme 500 1999

---