Sports Games #8
Search a Classic Game: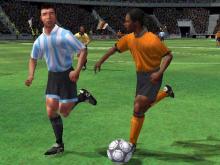 FIFA 2001 2000
It's that time of year again. The leaves are turning, desperate new sitcoms are on the air, local newscasters tell you to "make sure" you spend enough money over the holidays and, yes, another FIFA game appears on the shelves. Which means more goalie supermen and more detailed animations for...
---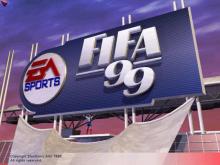 FIFA 99 1998
EA's celebrated soccer series returns to PC with FIFA 99. Featuring an enhanced frame rate and added animations over its predecessors, FIFA 99 also includes such details as accurate player heights, player head tracking, night games, and more detailed texture models. On the pitch, your athletes will be able to...
---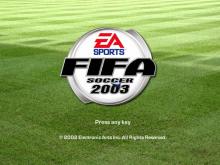 FIFA Football 2003 (a.k.a. FIFA Soccer 2003) 2002
Soccer gets a raw deal in the US, but the FIFA Soccer series has been a welcome treat for soccer fans ever since 1993's FIFA International Soccer on the Sega Genesis. FIFA Soccer 2003 follows the typical Electronic Arts' pattern for a sports series: improvements are made, but not many...
---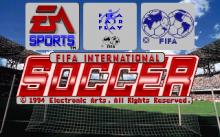 FIFA International Soccer 1994
The world-renowned soccer simulation comes to the PC with FIFA International Soccer. Designed to be the most realistic soccer game ever, players can select from 48 international teams and guide them to the coveted cup. Featuring "the most animation ever created for a soccer game" (at release), FIFA International Soccer...
---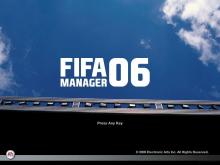 FIFA Manager 06 2005

---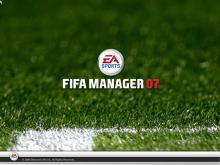 FIFA Manager 07 2006
Football management simulators have progressed to a stage of such comprehensiveness that the avid fan might begin to wonder just what improvements (ignoring the obligatory player and team updates) will be added in order to make any yearly update worth the damage to their monthly wage packet. The mighty storage...
---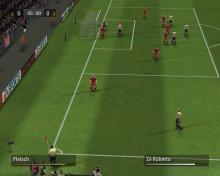 FIFA Soccer 06 2005
The "06" edition of EA's annual soccer extravaganza features new dribbling, shielding, and tackling moves, encouraging gamers to master the midfield game. This year's edition also features an expanded Management mode, which challenges team owners to make smart trades for a powerful, well rounded roster, and follows a single franchise...
---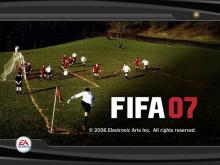 FIFA Soccer 07 2006
Featuring 520 teams and 27 leagues from around the world, FIFA Soccer 07 is designed to imitate reality with improvements to sound, player movement, receiving, shooting, fans, AI, and ball physics over the previous year's version. Trending toward a more organic form of gameplay, FIFA Soccer 07 focuses on realistic...
---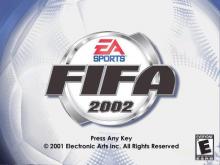 FIFA Soccer 2002 2001
The most successful series of professional soccer video games returns to Windows-based home computers with refined play and new features. FIFA 2002 offers players greater liberty in passing and tackles while remaining true to gameplay conventions refined over several generations of the title. The new open passing system calls for...
---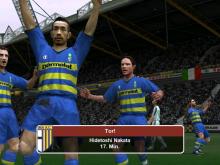 FIFA Soccer 2004 (a.k.a. FIFA Football 2004) 2003
FIFA Soccer 2004 continues EA SPORTS' best-selling franchise with a new control scheme, in-depth Career Mode, and online competition exclusive to both the PC and PlayStation 2 versions of the game. Once again players are treated to a comprehensive lineup of team and players, with over 500 official licenses that...
---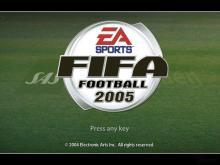 FIFA Soccer 2005 2004
EA Sports' celebrated soccer series returns to home computers in this "2005" edition. Among the new and improved features in this year's game are the "first touch" system, designed to give expert players more control by allowing split-second, one-off passes and more improvisational teamwork. Introduced in the previous year's edition...
---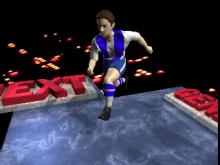 FIFA Soccer 96 1995
The third installment of Electronic Arts' popular FIFA series heads to the PC with faster gameplay, new graphics, and additional features. For those who thought previous goalies were too easy, FIFA Soccer 96 promises aggressive and smarter players who will cut-off shot angles. A new practice mode will help novices...
---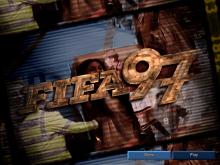 FIFA Soccer 97 1996
After an impressive outing with FIFA Soccer, EA is back this season with their continuous soccer lineup, FIFA Soccer 97. Everything has been redone to make sure that gamers get the most for their money. Providing a more thorough gaming experience, EA has made sure that every team, over 4,200...
---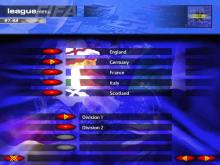 FIFA Soccer Manager 1997

---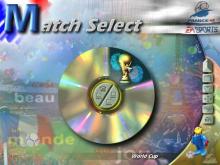 FIFA World Cup 98 1998
Soccer fans will really enjoy World Cup 98. It has everything you would want in a game featuring World Cup soccer, from classic matches of yesteryear to all the stadiums from the 1998 championship in France to all the real players from the 32 countries which participated in the tournament...
---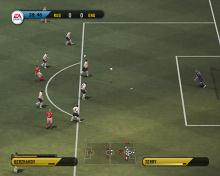 FIFA World Cup: Germany 2006 2006
Soccer fans can play along with their favorite international stars in this interactive adaptation of the 64-match, 2006 FIFA World Cup tournament held in Germany between June and July. Using an enhanced version of the graphics engine featured in 2005's FIFA Soccer 06, the game includes 125 national teams and...
---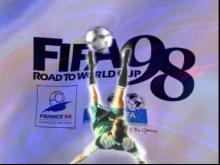 FIFA: Road to World Cup 98 1997
Electronic Arts' second soccer game for Nintendo 64, FIFA: Road to World Cup 98 features an exclusive World Cup license so players can take to the pitch in 16 international stadiums, join sides with over 170 international squads, and take a peek at stats for more than 4,500 players. Motion...
---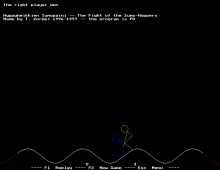 Fight of The Sumo-Hoppers, The 1996
The Fight of the Sumo-Hoppers is a bizarre sumo fighting game between the members of Glöötz-race on the planet of Musculia. Radioactive wrestlers weighing several megatons fight on a concrete desert in this ancient holy sport. The game offers new freedom - and also responsibility - for the player. In classical...
---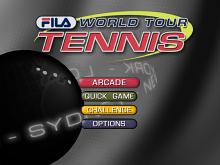 Fila World Tour Tennis 2002
The Fila license is used in this arcade-style sports game to ensure each fictional 3D player is clothed in authentic sportswear. In addition to multiplayer aspects, World Tour Tennis features a career mode where players create athletes and then develop their abilities over time through winning matches and competing in...
---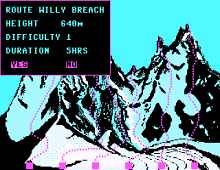 Final Assault (a.k.a. Chamonix Challenge) 1988
Final Assault is a mountain climbing action/simulation game. The object of the game is to climb to the peak of a mountain via several different trails of varying difficulty. Progress is made in a fashion similar to that used in Epyx 'games' series, with alternating joystick movements. To help out,...
---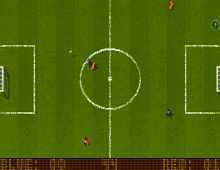 Final Soccer Challenge 1996
Hah, what an incredible game! It is called Soccer, but all it has in common with the world's most popular sport is the ball and the goals. I could even say that this is an arcade, not a sports game... The game is played on a field with three players on...
---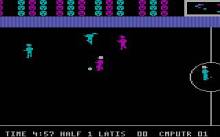 Five-a-Side Indoor Soccer 1985
A very simplistic version of indoor soccer played against the computer or another player. ...
---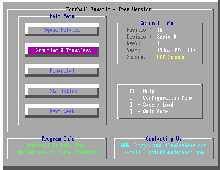 Football Fanatic 1995
You have just been accepted manager in a new European Super League to a team of your choice. There are over a hundred different teams to manage from all over Europe, and it is fun to take teams from minnow countries to the Serie A. ...
---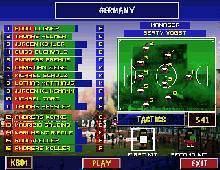 Football Glory 1995
From Croatia came this overhead view football game resembling Sensible Soccer. The standard selection of competitions are on offer, with a full range of club and national competitions. Far more moves are possible in this one though, including overhead kicks, backheelers, riding tackles and even some impressive overhead kicks, all of...
---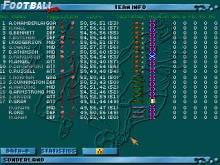 Football Limited (a.k.a. Bundesliga Manager Hattrick) 1994
Bundesliga Manager Hattrick is a German football (soccer) management simulation, the sequel to Bundesliga Manager Professional. The player or players (up to four) take the reigns of their favourite teams and try to lead them to both sportive and economical success. For example, you can take out loans, invest money in...
---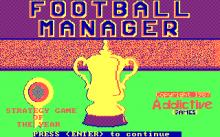 Football Manager 1987
The football management game style has been one of the most enduring since Kevin Toms pioneered it in 1982. You start in the 4th division with the team of your choice, and can play on indefinitely in the hope of reaching the top division and dominating it, as well as...
---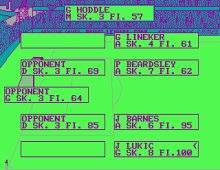 Football Manager 2 1988
Football Manager from Addictive was the first game of its kind, and this sequel followed several years later, absorbing ideas from the many similar games released in between. Teams can now choose formations, and assign man-to-man marking. Players have individual skills and fitness ratings, in a more realistic way, with...
---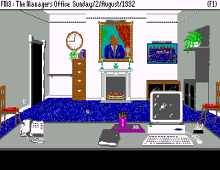 Football Manager 3 1993
Football Manager from Addictive was the first game of its kind, and this sequel followed several years later, absorbing ideas from the many similar games released in between. Teams can now choose formations, and assign man-to-man marking. Players have individual skills and fitness ratings, in a more realistic way, with...
---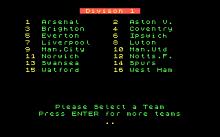 Football Manager Remake 2001
Definitely one of the most famous Spectrum games ever made, Football Manager is arguably the game that single-handedly invented the whole SMG genre -- soccer simulation games that simulate focus on the managerial aspects of the sport. A huge success for Addictive Games, it was eventually released on over ten...
---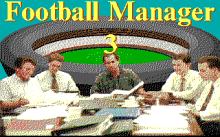 Football Manager: World Cup Edition 1990 1990
Football Manager: World Cup Edition 1990 is the third game in the popular Football Manager series. This time your mission is not to coach an club team, but one of the national teams that started in the real World Cup 1990 qualifications. Master the qualification games to reach the final...
---