Sports Games #16
Search a Classic Game: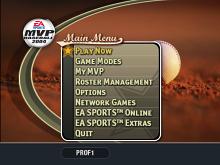 MVP Baseball 2004 2004
EA SPORTS comes running onto the field with the sophomore release in its MVP Baseball series, MVP Baseball 2004. At the plate, the new "Pure Swing System" is designed to give players improved control, with the ability to swing for the fence, pull the ball down the baseline, or swing...
---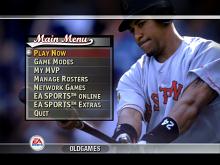 MVP Baseball 2005 2005
The "2005" edition of EA Sports annual pro baseball offering takes to the field with a few minor changes designed to enhance gameplay in a major-league way. The MVP Baseball 2005 pitching meter may be a bit more forgiving than the previous year's version, but its smaller green zone makes...
---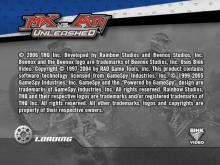 MX vs. ATV Unleashed 2006
Rainbow Studios, the developer of ATV Offroad Fury and MX Unleashed, aims to bring two distinct, "extreme racing" motor sports together in the same off-road arenas with this cross-platform release. MX vs. ATV Unleashed features plenty of dirt bikes and four-wheelers, of course, as well as monster trucks, sand rails,...
---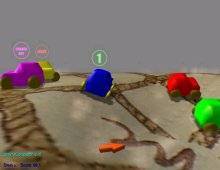 NapkinRace 2003
Another excellent racing game from Stein Nygård, the talented Danish author behind KartingRace. In NapkinRace, up to four human players can race each other in splitscreen mode, via LAN or TCP/IP. NapkinRace courses are laid out on a piece of napkin (!), so expect no realistic audience stands or city...
---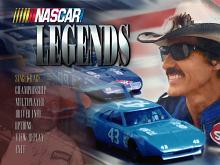 NASCAR Legends 1999
Sierra's NASCAR Legends takes a look back at the heyday of the sport of NASCAR racing during its formative period. The year is 1970, and drivers such as A.J. Foyt, Richard Petty and Bobby Allison are tearing up tracks at Alabama International Motor Speedway, Bristol International Speedway, Darlington Raceway and...
---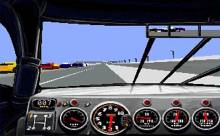 Nascar Racing 1994
In Papyrus' third racing game, the focus is moved from open-wheeled cars (IndyCar Racing) to closed-cockpit Nascar stock cars. 640x480 is the highest resolution on offer, on the CD-ROM version. Nascar Racing is a detailed simulation with realistic car models, accurate controls and room for a distinct racing style. Nine tracks...
---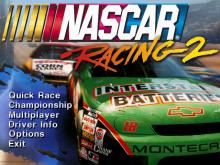 Nascar Racing 2 1996
The sequel to Sierra's award-winning NASCAR Racing, NASCAR 2 used a new game engine, which improved the graphics, physics, sound, and multiplayer. It also added the official cars, tracks, and drivers of the 1996 season, an arcade mode, mouse interface, and radio spotter. It was also the first NASCAR game to use...
---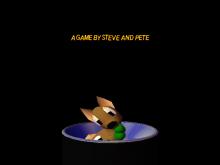 Natural Fawn Killers 1999
Some people on this planet are very disturbed. Included among that group of people are the creators of the newest hunting game to hit the market, Natural Fawn Killers. Obviously created to mock the glut of hunting games that have been released lately, as well as the movie Natural Born...
---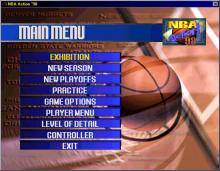 NBA Action '98 1997

---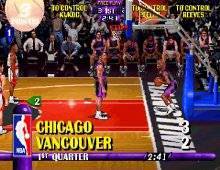 NBA Hangtime 1996
NBA HangTime is a two-on-two hoops contest in the tradition of NBA Jam and NBA Jam T.E. Choose from 29 NBA teams and 145 professional stars with ratings based on the 1995-96 season, or create your own players and save them. Customize your athlete's head, uniform, attributes, or name, and...
---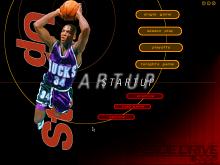 NBA Inside Drive 2000 1999
NBA Inside Drive 2000 is a good basketball game from Microsoft; it should satisfy the hunger for action of any fan of the sport. The game looks really good in every aspect, from the well-done graphics of the main screens to the little details, such as reflections on the court. All...
---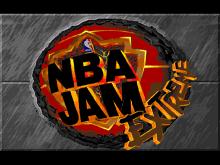 NBA Jam Extreme 1997
NBA Jam is back in the form of an all jammin', blockin' 3D sequel called NBA Jam Extreme. In this new version, NBA Jam features a number of worthy update such as team, player, stats and a now larger selection of five players per team in this arcade 2 on...
---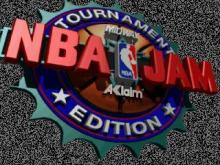 NBA Jam Tournament Edition 1995
This game lets you play two-on-two arcade basketball with players from all the NBA teams. Gameplay is fast and action-packed, with few rules, no fouls, and deliberately unrealistic jamming. Players are rated on eight ability categories, from steals and blocks, to dunks and 3-pointers. Up to four human players can take...
---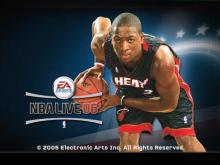 NBA Live 06 2005
Fans of EA Sports' long-running NBA Live series can express themselves on the hardwood like never before in this cross-platform "06" edition, thanks to the introduction of the "Freestyle Superstar" feature, which expands upon earlier editions' "Freestyle Control." Gamers who play as the league's biggest talents will have access to...
---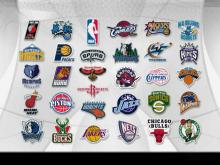 NBA Live 07 2006
In NBA Live 07, players can try their luck at every aspect of professional basketball. "Dynasty" mode promotes players to GM status, and they must manage their team from the first game of the season to the finals. Gamers will scout promising players, initiate trades, and investigate rumors to keep...
---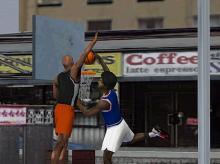 NBA Live 2000 1999
NBA Live 2000 for the PC showcases a "Face in Game" creation feature and several new game modes. Players can participate in an Exhibition, Season, Playoffs, Michael Jordan 1-on-1, and 3-point Shoot-Out. Many of these modes can also be played over the Internet or on a LAN. Rosters and teams...
---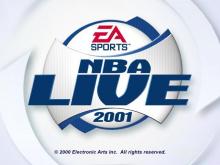 NBA Live 2001 2001
NBA Live 2001 provides the selection of real-life teams and players and the honest gameplay that fans have come to expect from the Electronic Arts NBA Live series of basketball games. The camera follows NBA superstars across the 3D court as they pass the ball, set up plays, and take...
---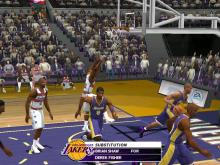 NBA Live 2003 2002
NBA Live 2003 aims to improve upon specific areas of gameplay while an updated graphic engine allows for more player animations. Targeted areas include blocking, rebounding, dribbling, and the bumping and grinding associated with playing ball at an NBA level. New shot-blocking animations include swatting the ball into the stands...
---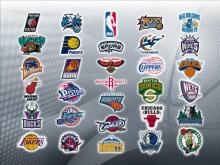 NBA Live 2004 2003
NBA Live 2004 continues EA SPORTS' basketball series with a renewed emphasis on control within the paint and an updated graphic engine. Continuing the Freestyle Control introduced in NBA Live 2003, players can modify moves, dunks, passes, and more in real-time while driving toward the basket. Team sets like the...
---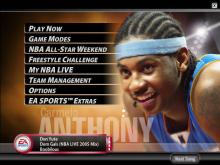 NBA Live 2005 2004
As NBA Live moves into its "2005" season, the gameplay above the rim takes center stage. The game's new "Freestyle Air" features allow gamers to take control of their NBA players in mid-flight, to block shots, score tip-in rebounds, and perform stylish dunks. The last ability helps support the game's...
---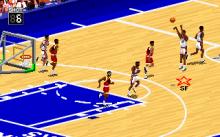 NBA Live 95 1995
Electronic Arts abandons the engine found in their previous four Genesis basketball games with the release of NBA Live 95. The title features a new 30 degree perspective to expand your view of the court and a TV-style presentation that updates player stats, streaks and shooting percentages along the bottom...
---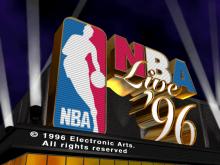 NBA Live 96 1995
NBA Live 96 is the second installment of EA SPORTS' NBA Live series of basketball games. NBA Live 96 features more animations and more stats than its predecessor. It also features a new Custom Design Mode which allows gamers to create their own basketball players with different hair, skin, build,...
---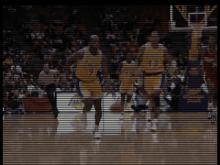 NBA Live 97 1996
NBA Live 97 is a basketball game with an emphasis on realism. You can choose from all of the NBA teams, create a team with players you create yourself, or choose a team formed by the All-Star players of the east or West coasts. When you create a player yourself...
---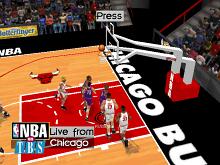 NBA Live 98 1997
EA's acclaimed basketball franchise returns to the computer platform with updated rosters, teams, and schedules from the 1996-97 season. A key addition over previous installments is its "direct passing" feature, allowing players to throw to a specific athlete instead of a general area. Other enhancements include new user-controlled dunks and...
---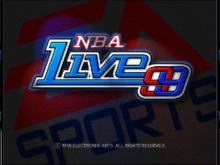 NBA Live 99 1998
EA Sports continues its annual tradition of quality sports games with NBA Live 99. NBA Live 99 contains many small improvements but also adds one major new feature, multiple seasons. Multiple seasons allow you to take your team through up to ten seasons. Season lengths can be changed but if...
---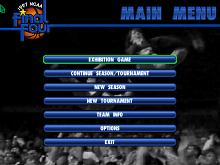 NCAA Basketball Final Four 97 1997
Final Four 97 allows you to play any one of 64 NCAA teams (not based on the 1997 Final Four) over the course of a 30 game season, or cut right to the chase and play the NCAA tournament. In typical fashion, you can simulate a game, take control of...
---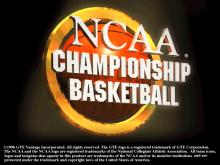 NCAA Championship Basketball 1996
It's unfortunate, because this game could have actually been playable...but it's not. It really doesn't look all THAT bad, although the graphics are nothing to write home about. The menu screens are intuitive, and they look pretty nice. The game graphics could be a lot better, though. The graphics are...
---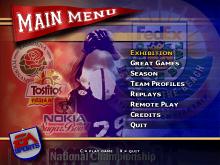 NCAA Football 98 1997
NCAA Football 98 makes its PC debut with 112 teams from ten Division I-A conferences. While the franchise mode from the PlayStation version is not included, owners can still embark on a full season, compete in a rivalry match, or choose one of 20 historic games. A total of 122...
---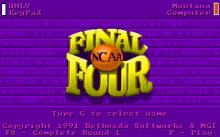 NCAA: Road to The Final Four 1 1991
NCAA Road to the Final Four offers all 64 teams from the 1990 NCAA Tournament. Each team's players are individually ranked in 14 categories. Users can choose to play, coach, or watch their favorite team. Coaches and players can select offensive and defensive plays, depending on their team's strengths and...
---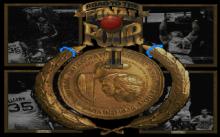 NCAA: Road to The Final Four 2 1994
Basketball game focussed on the NCAA college tournament and sequel to the previous Road to the Final Four. In this one you get the entire 64 teams NCAA tournament teams and all the season stats for 1991, 92 and 93. Gameplay modes include exhibition and tournament modes (where you can...
---