Sports Games #16
Search a Classic Game: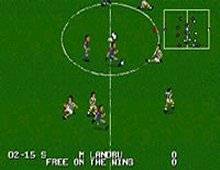 Lothar Matthäus (a.k.a. European Champions) 1993
Lothar Matthäus is a solid soccer simulation from Audiogenic, published by OCEAN. Despite bearing the name of one of Germany's best players, the game's scope is not as large as the likes of Champion Manager; instead, the game focuses on tactics and action-oriented gameplay where you can control each player...
---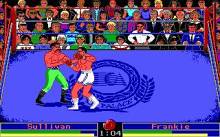 Low Blow 1990
Low Blow is a beyond-the-rules boxing game where illegal hits are, in fact, legal. Landing a punch in someone's genitals is not only a legal move in this game, it's also quite effective. You can play a tournament against the computer or a simple game against your friends. ...
---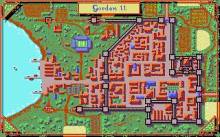 M.U.D.S. 1990
M.U.D.S. (Mean Ugly Dirty Sports) is a slightly humorous but definitely violent game in which the game itself is won by scoring at least 7 out of 14 goals or by killing enough of the opposing team. Tackles, pummelings, being thrown into the moat -where a shark-like thing will eat...
---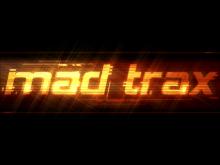 Mad Trax 1998
Mad Trax, released in Europe, is a gem. The course and car designs, the action and just about everything else is, for the most part, top-notch. One notable aspect that grabs your attention immediately is the cars. They're all equal in ability, a fact made very apparent from the beginning of...
---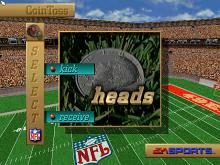 Madden Football: Limited Edition 1996
John Madden Football Limited Edition is high on graphics and sound and low on just about everything else. The game, one in a line of Madden games from EA Sports, looks like it could be fun, but it simply is not. The graphics and textures of John Madden Football Limited Edition are awesome. The...
---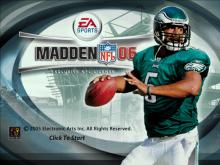 Madden NFL 06 2005
With each new edition of the Madden football franchise, the developers at EA Sports try to make their game a little bit more complex and a little bit more enjoyable. The previous year's new features focused mostly on the defensive side of the football, so this year it's the offensive...
---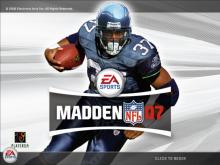 Madden NFL 07 2006
EA Sports' blockbuster football series continues for an unprecedented 17th season with Madden NFL 07 for PC. In addition to the yearly tweaks to the graphics engine and sound, Madden NFL 07's primary area of focus is the running game. For the first time in the series, players can take...
---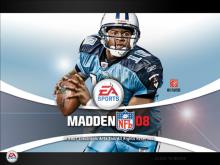 Madden NFL 08 2007
EA Sports' blockbuster football series is back with Madden NFL 08. Focusing on "weapons," in game events, and features from previous titles, Madden NFL 08 offers gamers another chance to create a dream season alone or in multiplayer competitions. The "weapons" concept returns, and gamers can now locate dangerous players...
---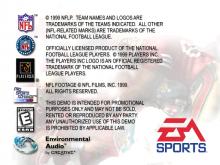 Madden NFL 2000 1999
Madden NFL 2000 on the PC is a better all-around football game than its Nintendo 64 cousin. Although the audio is choppier, both John Madden and Pat Sumerall have more to say, and I like the look of the graphics more. It also has a great feature -- the Situation...
---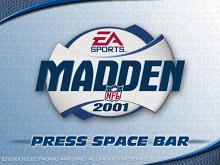 Madden NFL 2001 2000
John Madden is one of the legendary figures in National Football League history. It only makes sense that some of the best NFL video games ever created bear his name. Madden NFL 2001 is no exception. The EA SPORTS team put together an outstanding game in the 2001 Madden incarnation. The...
---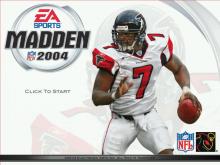 Madden NFL 2004 2003
Likely the most successful and recognizable sports video game franchise of its time, Madden NFL returns to consoles and computer screens for its 14th season of professional football action. As usual, the teams, rosters, logos, and stadiums have been updated based on information from the most recent (2002-2003) NFL season....
---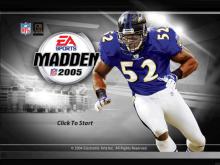 Madden NFL 2005 2004
The "2005" edition of the best-selling Madden NFL sports game series hits the field with another new season's worth of refinements and additions. Attention has been paid to the defensive game in this version, with enhancements intended to give gamers more options and more control when they're playing from the...
---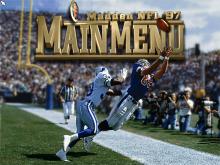 Madden NFL 97 1996
Ah, John Madden ... is there another name that brings so quickly to mind buffalo wings and athlete's foot spray ... and of course, football? EA Sports has enlisted Madden, Pat Summerall and a fair host of other NFL broadcast icons to put together Madden '97, a multimedia football extravaganza...
---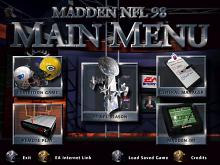 Madden NFL 98 1997
Madden NFL 98 includes over 120 current and historic licensed NFL teams, All-Madden teams, 30 authentic NFL stadiums, and complete 1997 rosters and stats. Game modes include, Exhibition, Season, Custom Season, Tournament, Fantasy Draft, and Front Office. An interactive crowd adds realism, plus TV-style presentation includes the voices of Pat...
---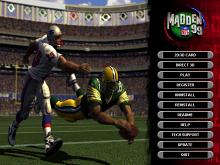 Madden NFL 99 1998
Once again, EA Sports delivers with Madden NFL 99 for the Windows '95 and Windows '98 platforms. This game is absolutely fabulous. Not only are the sounds and graphics immaculate, but with an eight button controller you will have unprecedented control of your players' actions. Also, this game is an...
---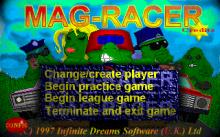 Mag-Racer 1997
The Mean And Green-Racers are part of an alien race called the Pod-People. When their home planet Pod was destroyed in a cataclysmic explosion of the Pod solar system, they began a voyage to find a new planet. After years they stranded on planet Earth in an abandoned toy-shop. Here...
---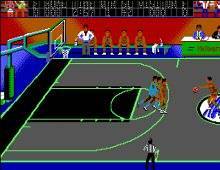 Magic Johnson's Basketball 1989
Magic Johnson's Fast Break is fast-paced two-on-two action rather than the usual five-on-five contest. On screen you get a full-court, horizontally-scrolling gameplay. A referee monitors the action and calls the fouls if the gameplay gets too rough, and a crowd cheers you on. Your team starts each game at a certain...
---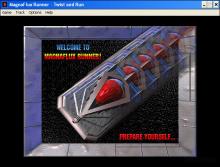 Magnaflux Runner 1993
MagnaFlux is a 2-car overhead racing game. Humans or the computer can control either or both of the cars. The cars have the ability to fire at each other as well as drop mines as they race laps around the track. There are more threats than just each other, though:...
---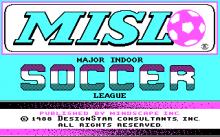 Major Indoor Soccer League 1989
The official game of the MISL, this game allows you to create an expansion team and build it into a championship franchise. You can trade and create players, modify team rosters, and train players for the season. Team stats are kept for 9 seasons, and the game offers the ability...
---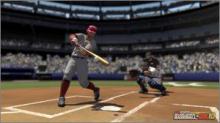 Major League Baseball 2K10 2010
Major League Baseball's only cross-console video game series returns to the field with a 2010 release for Xbox 360. Built on the same engine as the previous year's game, the 2K10 edition of the MLB game boasts improvements in accuracy and offers new features to give players more control while...
---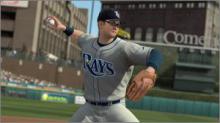 Major League Baseball 2K11 2011
MLB 2K11 refines the core features of its predecessor with revamped fielding, updated 3D player models, and tweaks to the existing play modes. The dynamic player ratings system introduced in 2010 is now available across all game types, allowing in-game athletes to benefit (or suffer) from their real-life counterparts' performances...
---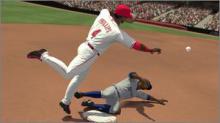 Major League Baseball 2K12 2012
2K Sports' professional baseball series returns with the expected tweaks and changes that an annual sports franchise requires. The core play modes, batter-pitcher interface, and fielding system is similar to 2011's game, but with various refinements. On the field, players will master a new throwing system that requires a degree...
---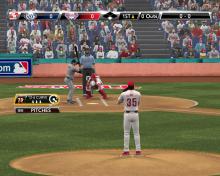 Major League Baseball 2K9 2009
Gaming's reigning cross-platform baseball franchise plays through the 2009 pro season in the streamlined Major League Baseball 2K9. Overall, 2K9 is designed to be more accessible and easier to control than recent 2K baseball games. Compared to the previous year's game, pitching and batting controls have been simplified to rely...
---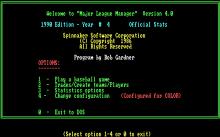 Major League Manager 1986
As the name implies you get to run your own baseball team. You play as a sort of all powerful coach with complete control over your team; you do want to have players who can play well though, you can trade, delete, and create new players at will, and you...
---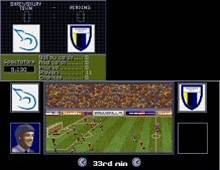 Manager, The 1991
The Manager is a variant of Bundesliga Manager Professional. It has the same gameplay and visuals, but features the English football (soccer) league instead of the German Bundesliga. Acting as the manager of a 3rd division team, it is your mission to negotiate with sponsors, hire or get rid of...
---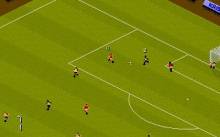 Manchester United - The Double 1995
Krisalis' fourth licensed Manchester United game - the title refers to their success in winning both the Premier League and the FA Cup in the same (93-94) season -- something only six clubs have achieved. The gameplay is overhead view, and has much in common with Kick Off, offering loose control,...
---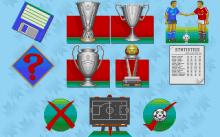 Manchester United Europe 1991
Play your favourite team as they make their way through the European Football championships. You can either select your team and let the computer's AI battle out each match, or take over control of the players and put the ball in the back of the net yourself. This was Krisalis' second...
---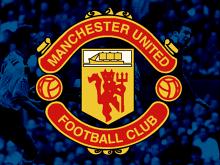 Manchester United: Premier League Champions 1994
After Manchester United won the English League championship for the first time since 1967, it was no surprise that Krisalis re-used their existing license for a third licensed football game. Little did they know that the club was entering an unprecedented run of success that has continued well into the...
---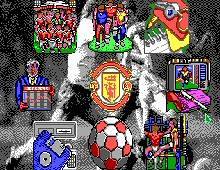 Manchester United: The Official Computer Game 1990
A football management simulation with an arcade component where you manage the world's most famous football team. Lead them through a season to see how many trophies you can win. You can pick your dream team for the positions you want and see how they do in the championships. The management...
---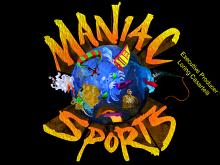 Maniac Sports 1994
In this game you can learn about and experience radical sports, such as mountain climbing, jumping with a rope or diving out of an airplane. You can control the choices in interactive movies that let you create your own adventure. Music is in grunge-style. ...
---