Sports Games #33
Search a Classic Game: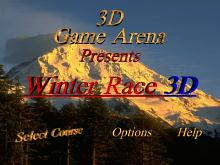 Winter Race 3D 1997

---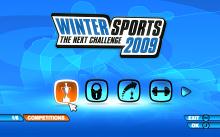 Winter Sports 2: The Next Challenge 2008

---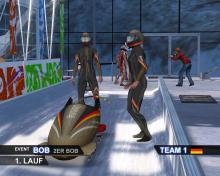 Winter Sports: The Ultimate Challenge 2007

---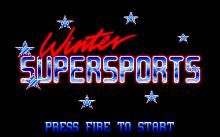 Winter Supersports 92 1992
Winter Supersports 92 is a fun winter sports game from Flair that deserves much more notice that it received (the game was never released in the U.S.). While not nearly as polished as Accolade's popular Winter Challenge, WS92 nonetheless is much better than many similar games of its time. In the...
---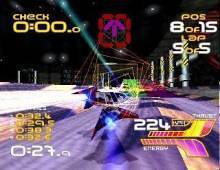 Wipeout XL (a.k.a. Wipeout 2097) 1997
Psygnosis has hit the PC with a revolutionary racer title in the form of Wipeout XL. This futuristic racer comes packing some very sweet eye candy, as well as containing some of the most unique level designs ever to grace a racing game. Wipeout XL plays exceptionally well. The control flows...
---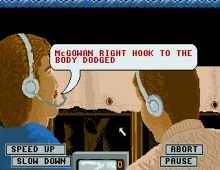 World Championship Boxing Manager 1990
In World Championship Boxing Manager the player can develop the careers of aspiring heavyweight boxers. The option are selected through an icon-based system, representing the manager's office. Training the boxers involves deciding which areas they should work on, considering their strengths and weaknesses and any damage inflicted in previous fights, and...
---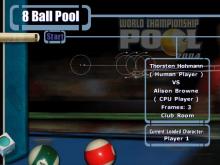 World Championship Pool 2004 2004
World Championship Pool offers billiards enthusiasts a selection of real-life players in the following three game types: 8-ball, 9-ball, and Snooker. Games can be played as a single contest against a choice of opponents or as part of a larger tournament. Careful attention was paid to the game's physics, with...
---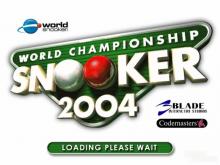 World Championship Snooker 2004 2004
Everyone has some hero in the sports world to whom he/she looks up to. Well, with me this hero is Raymond Ceulemans (sees a lot of readers putting on a strange face and asking : "WTF is Raymond Ceulemans?"), the Belgian pride when it comes to tri-band. Many will ask...
---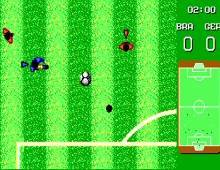 World Championship Soccer 1991
This soccer game lets you choose a team representing one of twenty-four countries around the world to participate in the World Championship tournament, which is identical to the real 1990 World Cup. Once you pick your team you can also select which players you want on the field, so that you...
---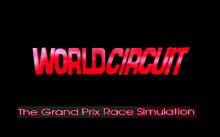 World Circuit (a.k.a. Formula One Grand Prix) 1992
Formula 1 Grand Prix (known as World Circuit in the US) is the first installment of Geoff Crammond's Grand Prix series. The game includes all 16 international GP circuits of 1991. Players may drive them in quick race mode, single race or a full championship. The 18 teams and 35...
---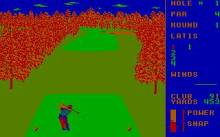 World Class Leader Board 1988
Before the long-running Links series, Access Software produced the Leader Board lineage, which concludes here. Wind, snap and power are the main considerations as players dodge the bunkers, water and rough, which make for more complex courses than the 8-bit versions of the original. A course editor is included. The courses...
---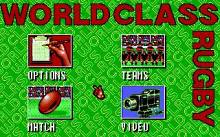 World Class Rugby 1992
Like Domark's Rugby: The World Cup, World Class Rugby was released alongside the 1991 Rugby World Cup, which was won by Australia in a final against England. Recreating this full 16-team event is an option, as are individual friendly matches and an 8-team league. Options are highly customisable - there are...
---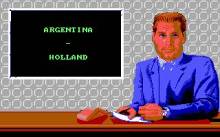 World Class Soccer (a.k.a. Italy 1990) 1990
World Class Soccer is a soccer (football) game that ties in with the 1990 football World Cup. The game uses a top-down perspective for matches and features the full World Cup structure and all the 24 teams who were involved. Multiple formations and team selections are available before each match....
---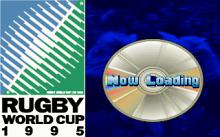 World Cup Rugby '95 1995
The last and arguably best in Audiogenic's long line of excellent but very underrated rugby games, World Cup Rugby '95 is an updated version of World Class Rugby, a great 1992 Audiogenic released described by The One magazine as 'without doubt the definitive rugby game.' World Cup Rugby '95 sports...
---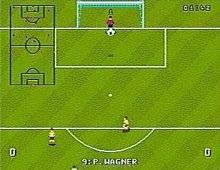 World Cup USA '94 1994
World Cup USA 94 is a top-down football (soccer) game recreating the namesake tournament. Beside the 24 teams who qualified for the actual World Cup, other significant footballing nations like England, France and Denmark can be drafted in. Tackling is difficult and passing is easy, making for a flowing end-to-end...
---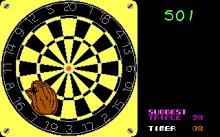 World Darts 1987
Very addictive game. You just want to win. We are talking of course about darts. The game is quite easy: You have to move your 'shaking' hand across the board. You can control the hand using your cursor keys. To throw your darts press the space bar. You have to...
---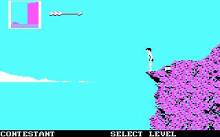 World Games 1986
World Games challenges you to compete in a variety of sporting events at locations around the globe. The game allows you to compete in one, some, or all events. You may also practice each event. The game allows up to 8 players to compete against one another. The players are allowed...
---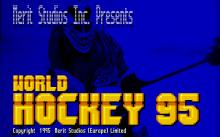 World Hockey '95 1995
World Hockey 95 brings the tenacious full-ice action of hockey to the PC. Users will pick the players, train the teams, set starting line-ups, and control the players during the high-resolution VGA action. ...
---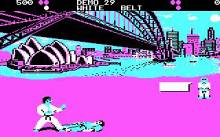 World Karate Championship 1986
Quoted from MobyGames: "World Karate Championship is pretty much the same as [System 3's] International Karate, with the exception that in WKC you're given the choice to compete in either Australia or Egypt. But the looks, the moves and everything else is identical. The objective of WKC is to get...
---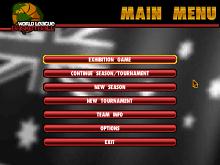 World League Basketball 1997
World League Basketball is an excellent, comprehensive, and vastly overlooked basketball game from Mindscape. The game has many features that set it apart from most other basketball titles. For starters, WLB lets you play international teams rather than the NBA or any other league. Another excellent innovation is the ability...
---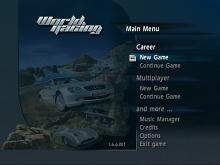 World Racing 2003

---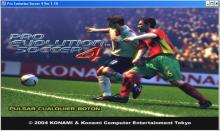 World Soccer: Winning Eleven 8 International 2004
Popular in Europe and Japan (where it's known as Pro Evolution), Konami's World Soccer series boasts intensely realistic action on the pitch, where gamers must employ the strategies, tactics, and maneuvers of real-world professional soccer to score and win. This year's entry offers new free kick techniques, designed to offer...
---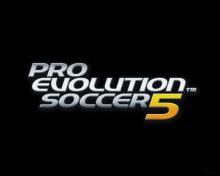 World Soccer: Winning Eleven 9 2005
World Soccer Winning Eleven 9 brings 57 national teams, 138 licensed European club teams such as the Italian Serie A, Spanish La Liga, and the Dutch Eredivisie, and over 1,000 players to your fingertips. This title features online play for the first time in the series and is intended to...
---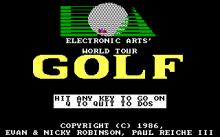 World Tour Golf 1985
World Tour Golf lets you play over a dozen well known courses, including Augusta and Pebble Beach. A split screen gives you an overhead view of the hole and a 3-D view. The control uses multiple button presses to set pace and draw/fade - fortunately a Driving Range is included...
---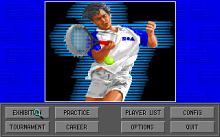 World Tour Tennis 1993
World Tour Tennis is the definitive version of Distinctive Software's excellent tennis game that began life as 4D Sports Tennis in 1990 and improved for the subsequent promotional game Compaq Grand Slam Cup in 1992. In World Tour Tennis, Distinctive's excellent wireframe/polygon graphics engine culminated in very smooth graphics and...
---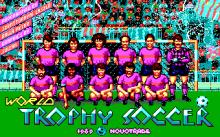 World Trophy Soccer (a.k.a. Italia '90) 1989
This football simulation focuses on international football, allowing you to play a tournament or single friendly matches. Up to 8 human players can be involved in the tournament. Options include three skill levels, variable match lengths and a choice of sound or music (or both on some versions). The match is...
---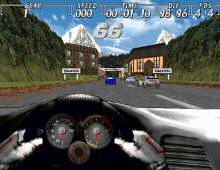 World Wide Rally 1997
World Wide Rally is a first-person rally racing game. The player selects between a variety of rally car models, and races opponents in various real-world locations. The player must pay attention to terrain restrictions that would impede the driving. ...
---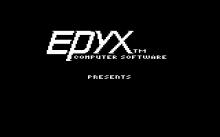 World's Greatest Baseball Game, The 1985
The World's Greatest Baseball Game is a sports management sim featuring 26 big-league, rookie, and all-star teams from 1927 to 1984. Due to the lack of an official MLB license, teams are identified by city abbreviations. Real-life players from each squad are included, however, and you'll be able to choose...
---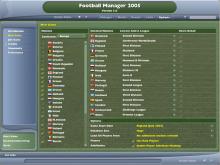 Worldwide Soccer Manager 2005 2004
In a period dominated by brain scrambling American election shenanigans, intense action games obsessed with violence, death and retribution, a frantic media obsessed with games obsessed with violence, death and retribution, the death of John Peel, and the hideously unlucky plight of Norwich City, it's good to know that the...
---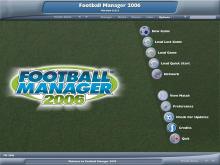 Worldwide Soccer Manager 2006 2005
Worldwide Soccer Manager 2006, known by the less cumbersome title Football Manager 2006 in Europe, is an engrossing and challenging sports-simulation game that gives gamers the control over one of hundreds upon hundreds of professional soccer teams throughout the world. Unlike the games from the FIFA or ProEvolution series, you...
---