Sports Games #23
Search a Classic Game: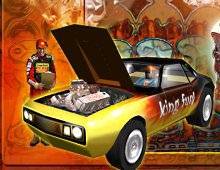 Power Surge 1998
Power Surge is a decent drag racing game from MicroStyle. An exciting sport that is unfortunately not simulated enough by racing games, drag racing is a contest of acceleration and raw speed between two cars over a distance of a quarter of a mile. In the game, you race side...
---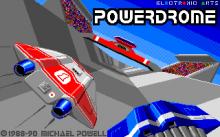 Powerdrome 1990
The Powerdrome racing series is now into its 24th year of high-speed high-octane action. Why race on flat 2D circuits when you can charge through a multi-textured half-pipe in small aircraft? Typhoon Racing have taken up the challenge, and entered you in their machine. There are 6 different circuits, with hazards...
---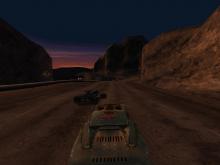 Powerslide 1998
Powerslide, created by talented Australian developer Ratbag, is a post apocalyptic racer with heaping helpings of style, character and best of all, fun. I think the official website describes the game best when it says "The year is 2020. After an environmental holocaust of devastating proportions, the population hovers slightly...
---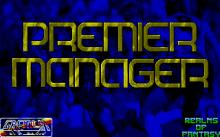 Premier Manager 1992
The first game in Gremlin's series of football management games. You start off managing a team in the Conference (the fifth tier of English football) and aim to progress up the leagues, either by improving your existing team or earning jobs at better clubs elsewhere. The features at your disposal include...
---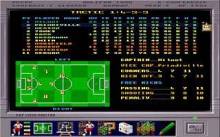 Premier Manager 3 1994
Have ever watched your favorite sports team play a game in which they are soundly defeated and thought to yourself "what a foolish coaching decision" or "what poor management?" This game offers the chance to prove that you could do a better job controlling the destiny of the team you...
---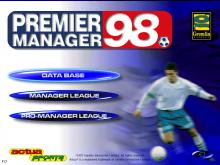 Premier Manager 98 1997

---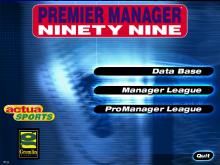 Premier Manager Ninety Nine 1999
For those who aren't familiar with recent incarnations of the Premier Manager series, it takes more of a Theme Park approach to football management, as opposed to the number-crunching of Championship Manager. To this end, Premier Manager Ninety Nine incorporates almost every aspect of running a football club, the on-pitch...
---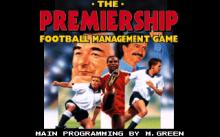 Premiership, The 1994
A quite ordinary football management game similar to an early version of Championship Manager. Like Championship Manager it uses commentary, but highlights are showed using a graphical engine. The game offers you the opportunity to play any team in the English Premier League. You could choose to play with normal...
---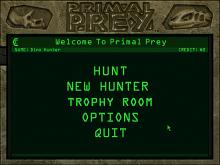 Primal Prey 2001
Some games inspire nothing more than confusion, and you can't help but wonder why and for whom they are made. So blatantly underwhelming, these titles seem not to have been played by the developers prior to shipping. Had they been, no self-respecting publisher would release the game in good conscience....
---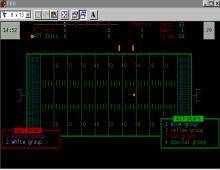 PRO Challenge 1987
PRO Challenge is a fun, "light" version of XOR's celebrated NFL Challenge, one of the best American football simulations ever made. Instead of coaching a team through the entire season, PRO Challenge lets one or two players compete in one single match: the "All Stars" against the "All Pros" team. Similar...
---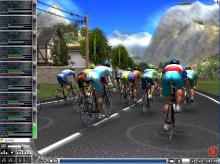 Pro Cycling Manager 2005

---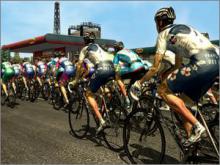 Pro Cycling Manager: Season 2008 2008

---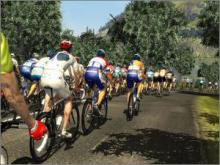 Pro Cycling Manager: Season 2009 2009

---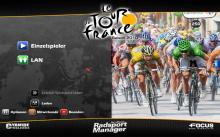 Pro Cycling Manager: Season 2010 2010
Bike racing fans can experience the highs and lows of the professional cycling world as they compete with real-life riders and more than 60 official teams in Pro Cycling Manager: Season 2010. A new 3D game engine, featuring real geographical data and enhanced lighting effects, is designed to offer players...
---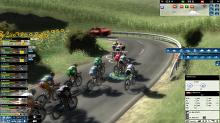 Pro Cycling Manager: Season 2011 2011

---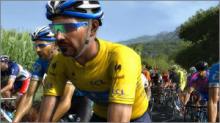 Pro Cycling Manager: Season 2012 2012

---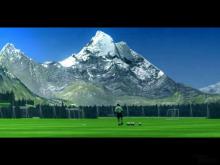 Pro Evolution Soccer 3 (a.k.a. World Soccer Winning Eleven 7) 2003
First scoring on North American consoles in 2003 with its sixth edition, Konami's critically acclaimed soccer simulation series returns to the U.S. and Canada in World Soccer Winning Eleven 7 International. This version of the game ups the number of available club teams to 64 and retains its count of...
---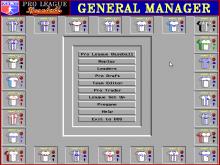 Pro League Baseball 1992
This baseball simulation from Micro Sports Incorporated has all the standard features one expects to find including league play, team management, detailed statistics, drafts, trades, and accurately modeled stadiums. It bears the official seal of Major League Baseball and includes the full rosters for the 1991 season (along with a...
---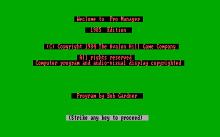 Pro Manager 1984
The very first statistical baseball simulation for PC, Pro Manager is a faithful adaptation of the Avalon Hill board game of the same name that enjoyed moderate success among tabletop baseball fans in early 1980s. As the first game of its kind for PC, the closest comparison to Pro Manager...
---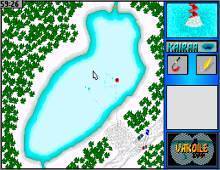 Pro Pilkki 1999
I like fishing in the summer. If it's peaceful and quiet fishing by yourself on a lake, or some true seabound fishing with a large boat, it is nice way to spend time. What I don't understand are the people who fish during the winter. Fortunately, the people at Procyon...
---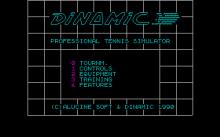 Professional Tennis Simulator 1990
In this game you will have the possibility to play seven different championships, including the four Grand Slams, so, depending on the competition, you will play on clay, grass or synthetic surface while facing someone of the 11 best ATP players. You also will have the option to train with...
---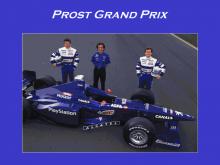 Prost Grand Prix 1998 1998
Prost Grand Prix is a Formula One racing game endorsed by the team owned by the four times World Champion Alain Prost, formerly Ligier. The game includes all teams and drivers from the 1997 season, and while only PGP is licensed, all others circuits can be edited to their real counterparts...
---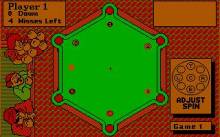 Pub Pool 1987
This pool simulator is set in the Pub. You may direct the white ball by moving the cross cursor on the pool table, adjust the spin by selecting the place, where cue strike the ball (nine places on the ball is available such as center, bottom, right, top left, etc.),...
---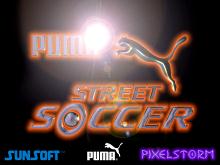 Puma Street Soccer 1999

---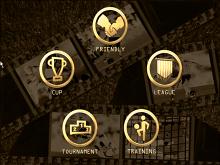 Puma World Football '98 (a.k.a. Kiko World Football) 1997

---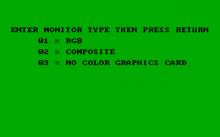 Pure-stat College Basketball 1987

---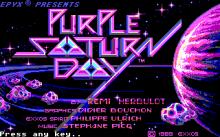 Purple Saturn Day 1989
Every 4 galactic-years, alien athletes from every inhabited planet in the galaxy gather to compete in the Purple Saturn Day games. Four interplanetary events await the player: Pilot a ship through time and space, race around the rings of Saturn, solve a fast-moving electronic puzzle and navigate a futuristic obstacle...
---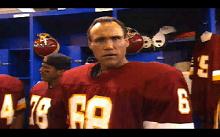 Quarterback Attack 1996
In this semi-fmv game you play a rookie facing his first game as starting quarterback on a fictional team, and this just happens to be The Big Game. The entire game consists of this confrontation, upon start of the game you watch a video of a kickoff and return, and then...
---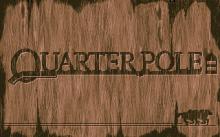 QuarterPole 1993
Quarterpole is a horse racing simulation and stable management game based on the thoroughbred racing board game of the same name. In this game over one thousand horses, 125 jockeys and 150 trainers race 311 days a year from May through August on five 3D modelled tracks. Race your thoroughbreds in...
---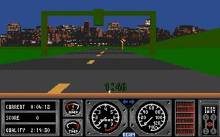 Race Drivin' 1992
Race Drivin' is a sequel to the arcade driving simulator Hard Drivin'. Game play is similar to the first game. The player must complete laps around the race track before a timer expires. There are several checkpoints around the track which increase player's time as he passes. Race Drivin' has...
---