Sports Games #23
Search a Classic Game: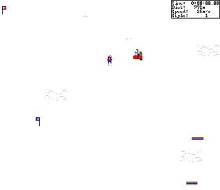 Skifree 1991
SkiFree is a little Windows game of which there is not much to say, apart from: It's a Classic.It was programmed by Chris Pirih, who at the time was a programmer at Microsoft. The game eventually attracted the attention of a manager for the Microsoft Entertainment Pack when he noticed...
---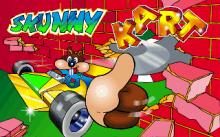 Skunny Kart 1993
Mario Kart clone. Race around a quasi-3D track as one of the characters from the series of Skunny games. Many tracks to choose from that take place all over the world. Also includes a battle mode in which you may fight off the computer or a friend. ...
---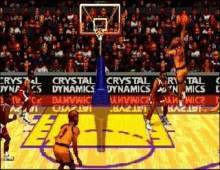 Slam 'n Jam 1997
A fast paced 5-on-5 basketball game very similar to the Run and Gun series from Konami. This game features no real NBA license but two real legends: Earvin "Magic" Johnson and Kareem Abdul-Jabbar. There are player stats and skills for each player which are modeled to be similar to their...
---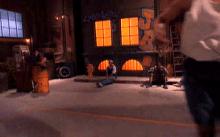 Slam City with Scottie Pippen 1995
Slam City with Scottie Pippen is a Full-Motion-Video basketball game. It uses proprietary technology to allow switching from one scene to another without lag, which allows for smoother interactive video. Gameplay is relatively simple, using little more than arrow keys, and is very different from any other basketball simulation. Basketball is...
---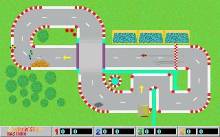 Slicks & Slide 1993
Slicks 'n' Slide is an overhead racing game where you try to drive your vehicle as fast as possible in available tracks. You can also use weapons to slow down your opponents. The idea of the game can look simple but Slicks 'n' Slide has very detailed options giving you...
---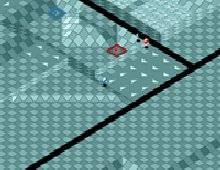 Sliders 1991
Sliders is a simple futuristic sports game that isn't a world away from Marble Madness. You control a ball over a futuristic landscape, the idea being to find the puck that's hidden somewhere in the level and "herd" it back to your starting point. Sounds simple enough, except for one...
---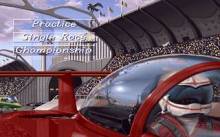 Slipstream 5000 1995
Take over control of one of many futuristic racers which fly through courses all over the world. A very nice feature is the ability of picking up weapons during fight to keep your opponents under control. You're able to upgrade your racer after every track. ...
---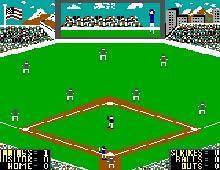 Slugger, The 1986
In this early UK-developed baseball simulation, one or two player matches can be played over 3,6 or 9 innings, with 3 different computer skill levels. The rules are explained by some introductory screens, and the game is fully faithful to these. Gameplay is in an arcade/action style, so you don't...
---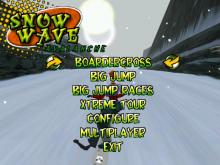 Snowboard Racer 1998
An arcade-oriented snowboarding title from Spanish developer Hammer Technologies, Snow Wave Avalanche challenges players to compete in and excel at "Boardercross," "Big Jump," "Big Jump Race," and "X-treme Tour" disciplines. The "Boardercross" event takes place on a series of progressively harder slopes. Here, players must cross a series of checkpoints...
---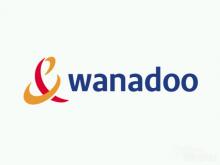 SnowCross 2000
Polaris SnoCross offers virtual recreations of top-selling Polaris brand sleds and ten varied tracks on which to open them up. Long, winding cross-country courses require skilled handing, while icy oval tracks are designed for speed and SnoCross circuit runs encourage outrageous tricks. Races can be played from a first- or...
---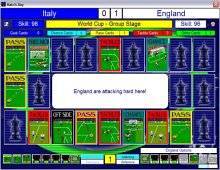 Soccer Cards 2003
Soccer Cards is a unique football (soccer) game from Michael Douglas, an amateur game designer. Basically a football game that is played by cards, you play the game by using a set of "match cards," each of which depicts a situation in play such as a goal, shot, pass, tackle,...
---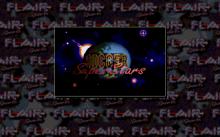 Soccer Superstar 1996
"Soccer Superstars" is a 2D side-scrolled football game in which you can chose from 32 international teams to take part in either friendly games or cup tournaments. They can be played against the computer or against both computer and a friend, but there is also a "demo mode" in which...
---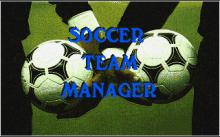 Soccer Team Manager 1994
Your primary role is to manage a soccer team, and watch as they develop after each match, which earns or loses you money, without ever seeing or taking part in on field action. Chose from British and Italian football leagues to custom your own team from selection of top players to...
---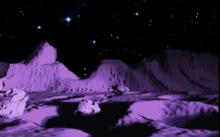 Space Jam 1996
Legendary athlete Michael Jordan lends his talents to a basketball team comprised of Looney Tunes characters in Space Jam for PC. Based on the 1996 movie, Space Jam is closely modeled after the NBA Jam series of arcade-style hoops action. As a member of the TuneSquad, your goal is to...
---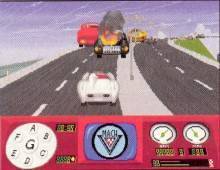 Speed Racer: The Challenge of Racer X 1993
This Speed Racer-licensed racing game is based on the American remake of 1960s classic Japanese anime TV series. All the main characters are presented in the game: Speed Racer, his big brother Racer X, his father Pops, his mother, his girlfriend Trixie, and his little brother Spritle along with the...
---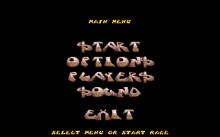 Speed Rage 1996
SpeedRage is an arcade racing game with shooter elements. You can choose between two different racing types (water and land): Speed Boat or Dune Buggy. As in many earlier racing games, you view your vehicle from behind. The game is multi-player capable and the box includes a second CD-ROM for this...
---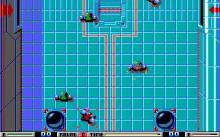 Speedball 1 1988
The original future sport game, Speedball is played out on a small court with five players on each team, making it more frantic than the more famous sequel. The ball must be thrown into the goal at your opponent's end. Any amount of physical contact can be made, and there...
---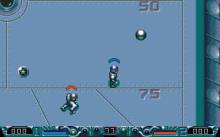 Speedball 2 1992
Brutal Deluxe doesn't live up to their name - in fact they're the worst team Speedball has ever seen. As their manager, it is your job to transform their fortunes. As well as the league system, which consists of 2 8-team divisions and challenges you to advance to the top,...
---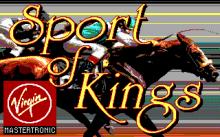 Sport of Kings (a.k.a. Omni-play Horse Racing) 1989
In Sport of Kings up to four human players can manage a successful horse racing stable. Choose which races to enter your horses into, and which jockeys to hire for them. Details of each horse and jockey's form, plus the conditions, should be used to help you make the right...
---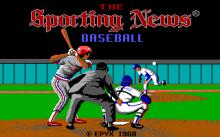 Sporting News Baseball 1988
The Sporting News Baseball is a baseball game under the MLBPA license, meaning that it features some of the star players, such as Roger Clemens, Ozzie Smith and George Brett. There are four modes of gameplay: player vs. player, player vs. computer or computer vs. computer. (you pick teams), computer...
---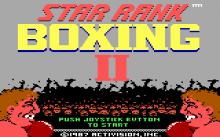 Star Rank Boxing 2 1987
Create a fighter and take him to the top of the Heavyweight, Middleweight or Welterweight divisions in this boxing simulation. Before each fight you have a set number of weeks to train - combine two types of bag with running and sparring to balance all aspects of your skills. Gameplay is...
---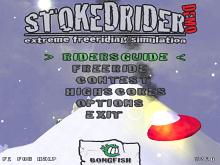 Stoked Rider 2002
Stoked Rider is a freeware "work in progress" snowboarding game being developed by Bongfish. Although billed as "demo," Stoked Rider is packed with features that supercede most other freeware snowboarding games, including the ability to perform many tricks and maneuvers, excellent 3D graphics, and massive mountainous terrain. There are two modes...
---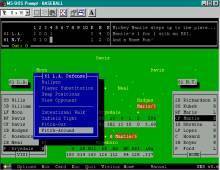 Strategic Baseball Simulator 2001
The beauty of computer baseball is that it is easy to get the numbers right. Baseball more than any other sport is game of easily seen percentages, averages and potentials. The large number of excellent baseball games compared to the dearth of good hockey or basketball games testifies to this....
---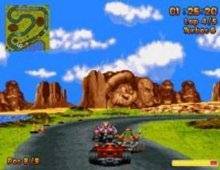 Street Racer 1997
Street Racer is a kart racing game similar to Super Mario Kart. Up to four players can play by split-screen. If there are no human opponents, the player can drive against seven computer opponents in three leagues. If the player wins the first league, they can play the second and so...
---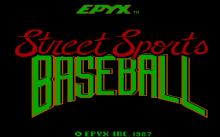 Street Sports Baseball 1987
A baseball game for 1 or 2 players in which the action takes place in parks, vacant lots and backyards with makeshift bases, rather than on an actual diamond. In addition to the normal rules of baseball, players must cope with mud puddles, tree stumps, and other hazards. Features a...
---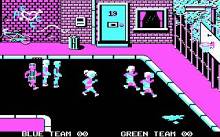 Street Sports Basketball 1987
Taking basketball out of poshly-decorated arenas with hotdog sellers, cheerleaders and pre-game entertainments, Epyx presented basketball played as it is by kids all over America. Four different courts are provided - the schoolyard, the alleyway, the parking lot and the backyard. Each of these has its own hazards to play...
---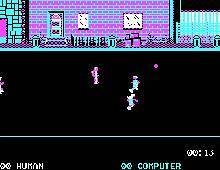 Street Sports Soccer 1988
A soccer action game for one or two players. Instead of professional players in a soccer field, the game is played in one of several city street locations. Several default teams are included, or you can create new teams from a variety of characters. ...
---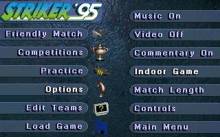 Striker '95 1995
Striker '95 is the another entry in the popular Striker series. However, this sequel manages to improve on its predecessors almost in every area by featuring a more fluid and friendly gameplay, an expert in-match commentary or the customization support to edit the teams' default settings. It also has FMV...
---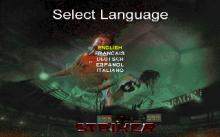 Striker '96 1996
Pele, Franz Beckenbauer, and Maradona. The Final Jeopardy answer for the day. The question is, "Name three people considered to be the greatest soccer players in the world at the time they played." Soccer is the most popular team sport in the world, and its attraction continues to grow for...
---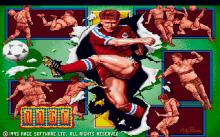 Striker (from Rage) 1992
Striker is a football (soccer) game with a forced-perspective 3D view. The players are drawn large and there is a large scanner to assist with long passing. The standard mode has the ball sticking closely to the feet, which makes mazy runs upfield a common strategy. There are 64 international...
---