Sports Games #24
Search a Classic Game: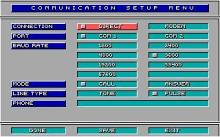 Stunt Driver 1990
Stunt Driver allows the player to control a '60s Mustang car and take on three different opponents in a virtually unlimited amount of courses (thanks to the included course editor). The player's driving style must be adjusted according to the opponent's behavior. Drawbridges, loops, banked curves, hills and oil slicks...
---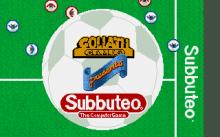 Subbuteo 1990
Subbuteo recreates the famous table football game, which makes for something very different from Sensible/Kick Off/FIFA style games. It's effectively a turn-based strategy game of sorts, as each player has 30 seconds to make their move (within a 30 minute match length), which involves first selecting a player, then aiming...
---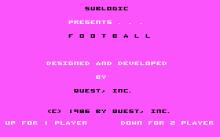 SubLOGIC Football 1986
For all armchair quarterbacks, subLOGIC's football is an in depth strategy/action football game complete with full rosters of (fictional) players. Once a play has been selected using the quick menus, the game shifts into action mode where you control player's actions. One or two player modes available; play against a friend...
---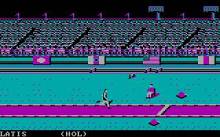 Summer Games 2 1986
Summer Games II gives you the opportunity to compete in eight Olympic sport events. The game allows you to compete in one, some, or all events. You may also practice each event. The game allows up to 8 players to compete against one another. The players are allowed to enter their...
---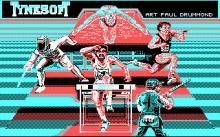 Summer Olympiad (a.k.a. Summer Challenge) 1988
Five events are on offer in this Olympics-style sports game. These can be played individually or as part of a complete tournament, with the chance to choose your nationality first. The events are Hurdles, Triple Jump, Skeet Shooting, Diving and Fencing. Each event's control system involves rotating the joystick and...
---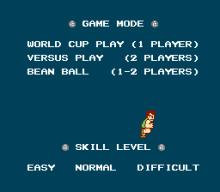 Super Dodgeball 1988
Super Dodge Ball is one of those games that serious gamers never saw coming. Sure, we all played dodge ball in grade school. Some of us even suffered massive head trauma, but we never expected to see a video game made based on the childhood game that was at once...
---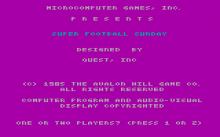 Super Football Sunday (a.k.a. Super Sunday) 1985
Football game replaying all of the Superbowls and allowing replay by mixing and matching all the past and present teams in the Superbowls up until 1983. Animated playing field and players. This is a strategy game with the action played out automatically after you choose your plays. Play choice includes...
---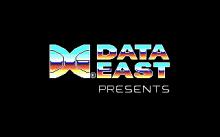 Super Hang-On 1987
This is a conversion of Sega's popular motorcycle racing arcade game. In this game you race a motorcycle around the world, completing each section of track within a time limit. There are other bikes on the road, but beating this is not important, so they can be thought of as...
---
---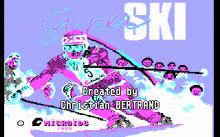 Super Ski 1989
This skiing game is viewed from behind the player in 3D. There are four different events available - Slalom, Giant Slalom, Downhill and Ski Jump. These can be practiced in Training mode, or taken on in a sequence of 2 of each in Competition mode You must pass through the...
---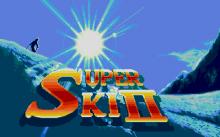 Super Ski 2 1992
In the sequel to Super Ski, six ski events are available - Super Giant, Bobsleigh, Slalom, Ski Jump, Moguls, and Downhill. Set in famous resorts of French Alps such as Val-d'Isère, Courchevel, or La Tania, ski events may be practiced in Training mode, or taken on in a sequence of...
---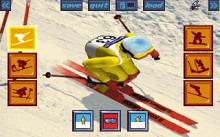 Super Ski 3 1994
In the sequel to Super Ski II, six ski events in the French Alps are available - Super Giant, Downhill, Slalom, Snowboard Giant Slalom, Snowboard Slalom, and Ski Jump. There are three modes: Practice - complete the events one by one Medal Competition - challenge opponents in all events gaining the medals Time/Points Competition...
---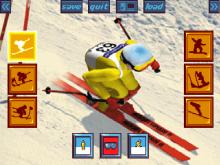 Super Ski Pro 1994
SuperSki Pro is a game of winter Olympic sports, successor of SuperSki III. Players can choose one the few game modes (Training, Competition, Championship mode 1 or mode 2), level of difficulty and one of six winter sports events: Downhill, Giant Slalom, Slalom, Snowboard, Snowboard Slalom, Ski Jump. Players may use...
---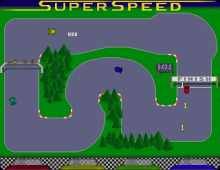 Super Speed 1995
I vividly recall my first memories of SuperSpeed. Back in those days we were preoccupied with writing demos and small games, but when this game came into our possession, we were just entering our last week of exams. As I had some time to spare that particular afternoon, I quickly...
---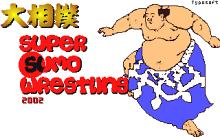 Super Sumo Wrestling 2002 2002
Super Sumo Wrestling 2002 is a great freeware QBasic game about sumo wrestling - a sport not usually seen in games (non-Japanese ones, anyway). The game sports nice "SD" (shrunken anime characters) graphics, fun gameplay, and a great sense of humor despite some typos. Similar to arcade fighting games, Super Sumo...
---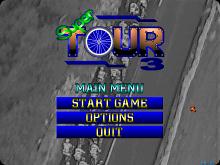 Super Tour 3 2002
Possibly the best (and maybe only) cycling management simulation ever made, Super Tour 3 is a very comprehensive and feature-rich freeware sport simulation for Windows. Coded entirely by one designer, the game is the latest release in the Super Tour series that dates back to 1996. The game lets you...
---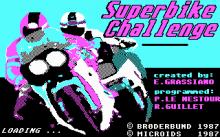 SuperBike Challenge 1987
Superbike Challenge brings 1000cc motorbikes to life for a one or two player race. Unusually, the screen is split horizontally, with your action only ever using half of the screen. You can play a full season of races, or run at one of the 12 tracks as a stand-alone race...
---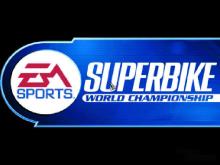 Superbike World Championship 1999
Superbike World Championship is a Superbike game from the people at EA Sports. Get ready to go up against some real talent on the SBK circuit, as you try and battle for supremacy on your 200/mph motorbike. Superbike World Championship combines elements of motocross biking with the speeds of Indy Car...
---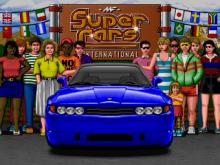 Supercars 1996
This is the third game in the Super Cars series of top-down view, arcade racing games from Magnetic Fields. As always, there is also a management portion available in the game (which is optional). The game is basically a re-make of Super Cars II, with added elements, tweaked gameplay, updated 256-color...
---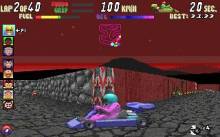 SuperKarts 1995
SuperKarts is a fun arcade Go Kart racing game that features 16 tracks. The sequel is Manic Karts. If you're tired of all those technical racing games, try this: just drive and steer. You can also get numerous power-ups and upgrade your kart, such as Turbo, Oil and Grip. ...
---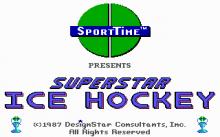 SuperStar Ice Hockey 1987
In Superstar Ice Hockey you control one of 20 NHL teams. The game has no license so you can't play with the stars. There are 4 groups with 5 teams. After the regular season the best 2 teams of every group are qualified for the playoffs. Worth mentioning is that...
---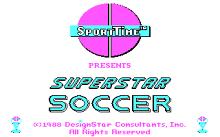 SuperStar Soccer 1988
One of the most innovative and well-rounded soccer games ever, SuperStar Soccer was designed by wunderkind designer Ed Ringler whose SuperStar Ice Hockey won critical acclaim that was unfortunately not translated into big sales. And so it is with this solid game that strikes a great balance between exciting arcade...
---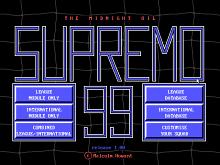 Supremo 99 1999
Ostentatiously one the best soccer management simulation for DOS, and a precursor to ambitious Sick As A Parrot (SAAP). Supremo 99 has just about everything a soccer sim fan could hope for: hundreds of teams, statistics and information about almost everything, players' different abilities, full season simulations, etc. You can...
---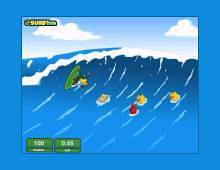 Surfive 2001
Surfive is a fun surfing game Phenomedia developed as a promotional game for Deutsche BP. Anyone who has played California Games 2 will be familiar with how the game works: score points by performing moves on the waves to impress the judges. While timing your moves, you must avoid junk...
---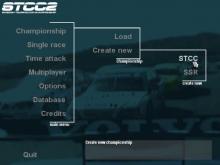 Swedish Touring Car Championship 2 2000

---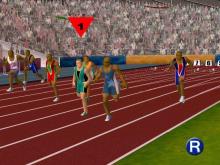 Sydney 2000 2000
In Sydney 2000, the official PC game of the 2000 Olympics, there are twelve official Olympic events: 100M Sprint, 110M Hurdles, Hammer, Javelin, Triple Jump, High Jump, 100M Freestyle Swimming, 100M Platform Diving, Kayak K1 Slalom, Super Heavyweight Weight Lifting, Olympic Sprint Cycling and Skeet Shooting. You choose which of...
---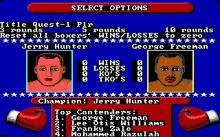 T.K.O. 1989
Compete for the title of Accolade Heavyweight Champion with TKO boxing. The game features a unique perspective in which you have a dual, first-person perspective of the action. A split screen lets you see yourself hit as well as get hit. If you want to know your positioning in the...
---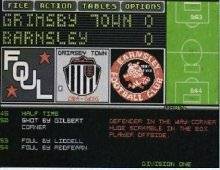 Tactical Manager 1994
Following success with the mail-order Football Tactician series, Talking Birds entered the mainstream with this retitled version. It's a football management game, setting you in charge of one of the teams in the top 2 English divisions of the time and giving you control over transfers, tactics and training regimes...
---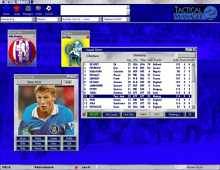 Tactical Manager 2 2000
Tactical Manager 2 is a solid soccer management game that was recently made freeware by its developer. Daniel Henriksen nicely sums up the pros and cons of this old game in his review: "...Although this game is not straightforward, it fairly quickly caught my attention and once I got the hang...
---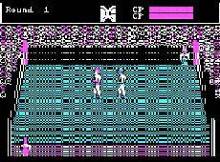 Tag Team Wrestling 1986
A wrestling game that focused on teams. You can either play as a face team (the good guys) or a heel team (the baddies)! ...
---