Sports Games #17
Search a Classic Game: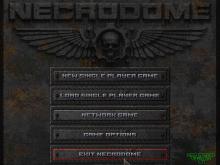 Necrodome 1996
Necrodome is an excellent futuristic sport game that is ranks among Raven Software's most underrated titles. The description on the game's official page says it all about what makes the game original, and how it influences Raven's future games: "Necrodome puts players into a heavily armored vehicle, fighting in tournaments in...
---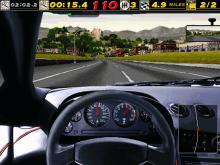 Need for Speed, The: Special Edition 1996
Road & Track Presents: The Need for Speed SE is a quality game with speed and power at a very high level. Electronic Arts obviously put a lot into this game and it shows. Everything from the level of graphic detail to the racecars is really nice. To get an idea...
---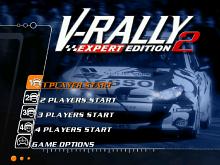 Need for Speed: V-Rally 2 2000

---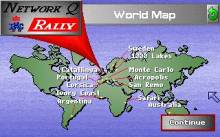 Network Q Rac Rally 1993
This is the first game in a popular Rally Championship series. Network Q RAC Rally, as well as other titles, gives you an opportunity to participate in a long-running British rally championship. To do so, you can choose one of the five cars: Toyota Celica, Ford Escort, Lancia HF Integrale,...
---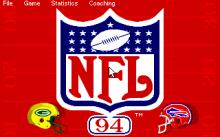 NFL 94 1993
Similar to its predecessor NFL Football this is a licensed game about American football. It is action oriented and it is played in real-time so you have to think and act fast. In comparison to other arcade sports simulation there are relative many coaching options. Unlike the predecessor you can choose...
---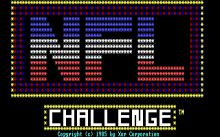 NFL Challenge 1985
NFL Challenge is a football simulation game. The game can be played by two players, one player against the computer, or the computer can play against itself (it is also possible to switch between human and computer players at any point in the game). Whether controlled by human or computer,...
---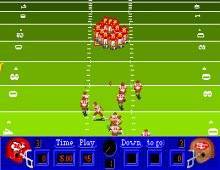 NFL Football 1992
NFL Football is an action oriented game based on the popular sport. It is played in real-time so you have to think and act fast. In comparison to other arcade sports simulations, there are relative many coaching options. It is officially licensed by the NFL and you can choose between about...
---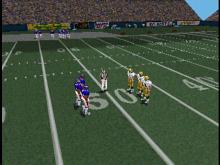 NFL GameDay 99 1998
The wait is finally over as Gameday 99 has finally arrived on stores shelves, thereby raising the bar for other American football games of its kind to follow. The hype of such a coming on the PC was heightened by its predecessor's release on the Sony Playstation. Among all the...
---
---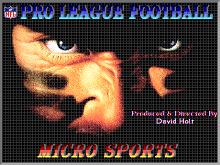 NFL Pro League Football 1993
This is the 1993 version of NFL Pro League Football, one of the most underrated American football series in existence. Beginning in 1991, NPLF had grown into a solid franchise that a small but devoted group of die-hard fans, even though it was never a commercial best-seller compared to the...
---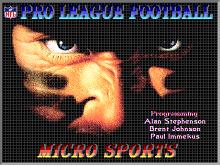 NFL Pro League Football 1995
1995 edition of Dave Holt's brainchild: NFL Pro League. This time published by IBM. NFLPL is strictly a coaching simulator, so you call the plays, make substitutions, arrange the team, etc. but don't get involved directly on the action and you view everything from the sidelines. You can play against...
---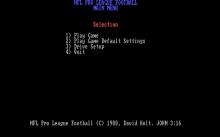 NFL Pro League Football 1989
NFL Pro League Football is a football simulation which allows the player to manage a football team. In the league play game variation, the player will need to create a game plan (or optionally allow the computer to create one). A wide variety of statistics can be set for the...
---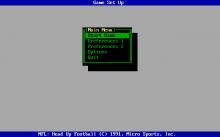 NFL Pro League Football (1991 edition) 1991
A "strategic" football simulation focusing on coaching strategy. Designed for leagues, players could draft from current or classic teams and build coaching strategies for the computer to run or call game plays themselves. There is no direct control over the players. ...
---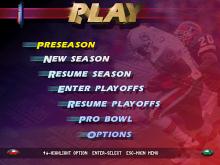 NFL Quarterback Club 96 1995
NFL Quarterback Club 96 for PC features authentic pro teams and players from the 1995 season. Play a single exhibition game, follow a full 16-game season, jump straight to the playoffs, or attempt to complete 50 historic scenarios. You can control any athlete on offense or defense while executing one...
---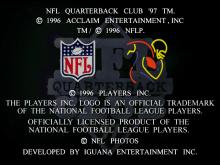 NFL Quarterback Club 97 1996
NFL Quarterback Club is a fun game for serious football lovers. The game includes all of the NFL teams and all of your favorite players. Though the control structure can be somewhat difficult and first and may take some getting used to, the power interface becomes second nature once you...
---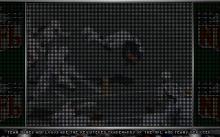 NFL Video Pro Football 1993
Football games that convey the action on the gridiron with digitized footage from real matches typically fall short off the mark, and Konami's NFL Video Pro Football (VPF) is no exception. Although a sequel of sort to 1992's NFL Football, VPF is actually a much inferior game. Konami wrongly decided...
---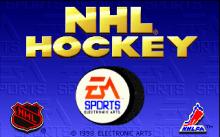 NHL '94 1993
EA Sports makes the best sports games, and there's no argument that could possibly be made. In the tradition of the Madden games and the previous NHL games, NHL '94 is nothing short of fantastic fun. The characters are a little small, and move a little oddly, but skate just real...
---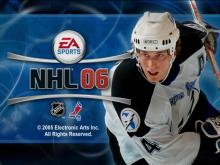 NHL 06 2005
The "06" edition of EA Sports' classic hockey series hits the ice with a number of new features. The "Skill Stick" control option is designed to allow players to aim their shots more accurately, with a quick flip of the right analog stick. The game's "Real Puck Motion" ("R.P.M.") physics...
---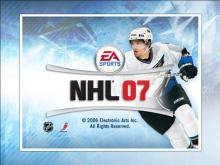 NHL 07 2006
Step into the realistic arenas of NHL 07 to take the role of both player and general manager. The game features a career-like "Dynasty" mode in which you must negotiate contracts, set salaries, and trade team members as the general manager. On the ice, with the help of an improved...
---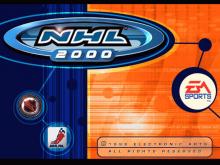 NHL 2000 1999
NHL 2000 is simply an awesome game. If you're a hockey fan and don't mistake this game for a hockey broadcast on ESPN while you're playing it, then you must be holding out for photo-realism. Since that won't be available for a long time, I'll take this version for now. Electronic...
---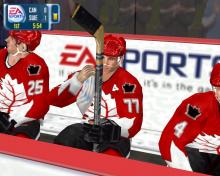 NHL 2001 2000
NHL 2001 establishes itself as the premiere hockey game for the PC. Fans of the EA SPORTS series usually anticipate each new version to see what unique features have been added to those already existing. NHL 2001 doesn't disappoint with its improved online multiplayer capabilities and enhanced offensive and defensive...
---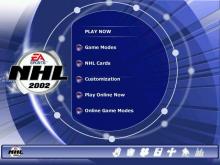 NHL 2002 2001
Sports simulation developers strive to include both ultra realism and arcade action -- elements from opposite ends of the simulation spectrum. The perfect balance results in an accurate representation of the game that is fun to play. The longest running sports simulation series, football and hockey titles from EA SPORTS...
---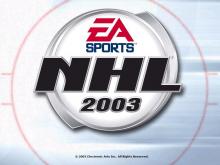 NHL 2003 2002
NHL 2003 continues EA SPORTS' ten-year hockey franchise with a variety of enhancements designed to improve key areas of gameplay. New players can jump right into the action by setting the skill level to beginner and then listening as a series of audio cues teach them how to shoot, pass,...
---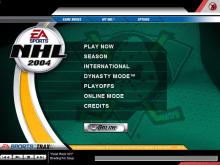 NHL 2004 2003
The longest-running hockey franchise in video games returns to home computers with a more robust Dynasty Mode, redesigned color commentary, a new fighting system, and full support of the right analog stick for both deking and checking. Budding General Managers can help upgrade their team's rink, practice facilities, coaching staff,...
---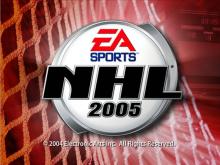 NHL 2005 2004
EA Sports returns to the ice for another season with its 13th annual edition of the popular NHL series. While designed to maintain the winning mix of playability and accuracy for which the series is known, NHL 2005 also adds a few notable features. Gamers who master the new "Open...
---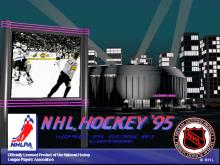 NHL 95 1994
NHL Hockey 95 provides three main types of play. The first is an exhibition between any two of the twenty-six teams available where no statistics are saved. Choosing the second option gives you the opportunity to jump straight to NHL playoff action by selecting any two NHL teams which you...
---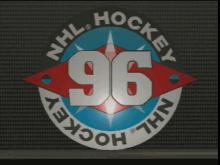 NHL 96 1995
Electronic Arts continues its popular hockey series with NHL 96 while including several new enhancements to gameplay. Improved computer intelligence, new player moves, five-minute major penalties for fighting, and multiple difficulty levels are the title's main new additions. Exhibition, playoff, season, and shootout modes are all here and players can...
---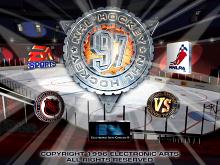 NHL 97 1996
NHL 97 from EA Sports will bring you closer to the action then you've ever been before. Seasons, playoffs, all-star games, exhibiton and even more options then before. Plus, all the rosters and teams from the 96-97 season. Now, you can here the voice of the Vancouver Canucks, Jim Hughson...
---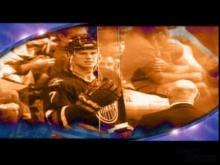 NHL 98 1997
"NHL 98? Just another hockey game! What could it possibly have to make it different from every other hockey game out there?" You may ask yourself this question, but NHL 98 is definitely different. The players look real, the play is smooth, and the atmosphere is almost tangible. At times, you'll...
---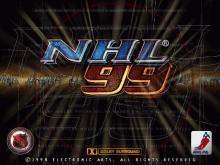 NHL 99 1998
Electronic Arts' hockey series returns to PC with new motion-captured animations from actual NHL athletes, a beginner's difficulty setting, on-the-fly play calling strategies, player hot and cold streaks, and revamped goalie artificial intelligence. Play an exhibition game, embark on a full season, jump to the playoffs, enter a tournament, or...
---