Sports Games #15
Search a Classic Game: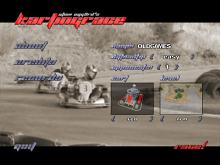 KartingRace 2002
KartingRace is an excellent 3D gokart racing game from a Danish author. The game offers two race-modes: practice and race. Up to 6 players can compete via TCP/IP, and the game supports a complete range of controllers, including mouse, joystick, and even the steering wheel. What sets KartingRace apart from...
---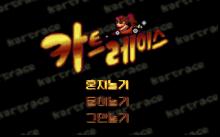 KartRace (beta) 1996
This is a beta version of KartRace, a fun kart racing game that was released only in Korea. The game is identical to the release version in every way except the beta notice. The game is best described as the Korean version of Virgin's fun SuperKarts game. It is similar in...
---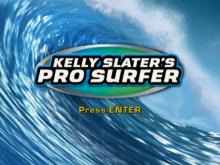 Kelly Slater's Pro Surfer 2003
Players guide World Professional Surfing Champion Kelly Slater across some of the best waves that the beaches of the world have to offer in this release for the PlayStation 2 console. Slater is joined by Lisa Andersen, Tom Carroll, Donavon Frankenreiter, and several other professional surfers of international renown in...
---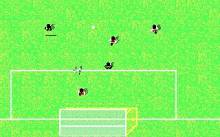 Kick Off 2 1990
The original Kick Off was expanded on in many ways for this sequel. The game now features full tournament modes (although the players on the teams are fictitious) and four different pitches (including an implementation of plastic pitches, whose uneven bounce cause controversy when several British clubs tried them in...
---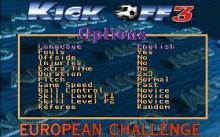 Kick Off 3: European Challenge 1994
The third entry in the Kick Off series is the first that offers a isometric view instead of the old top-down view. In the game there are four competitions (World Cup Finals, League, Knock Out Cup and the challenge). There is several options for game speed and ball control to...
---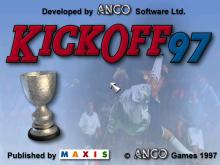 Kick Off 97 1997
Start your virtual soccer season off right with KickOff 97. Select your dream team from over 300 international teams, 5,200 players and five cup tournaments, and then head to the field to argue with the ref, beat on opponents, and suffer from player fatigue as you work your way towards...
---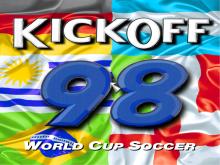 Kick Off 98 1997
Kick Off 98 is an international-team based football game, released to take advantage of the forthcoming 1998 World Cup. Game modes include practice (with several situations available, such as corners, dribbling and free kicks), warm up (a mode where the level of play increases as the player learns to play...
---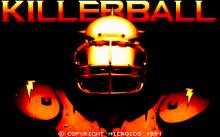 Killerball 1991
In the dark future the new brutal sports game will be invented - Killerball - a blend of American Football, Roller-Skating, and Pinball. The three leagues (Elite, Major and Minor) will differ by the level of brutality. The action takes place in a circular rink. Each team of five players...
---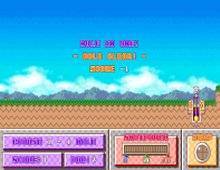 Kimaru 2001
This is a strange little golf game, played with a side view, and holes resembling more the screens of platform games. Using Left and Right arrow keys, you must decide the power of the shot, and with Up and Down you choose the type of bouncing, until you find the...
---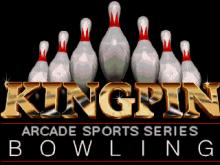 Kingpin: Arcade Sports Bowling 1995
Kingpin: Arcade Sports Bowling is a bowling game with support to 6 players, who can be human or CPU-controlled. Player statistics can be built up as you play On the the bottom right of the bowling alley screen there is a power gauge that can be altered pressing the Up and...
---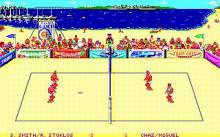 Kings of the Beach 1988
Kings of the Beach is a two on two beach volleyball game. You must quickly move your team about on the sand performing serves, thumps, and spikes to not only out-perform but also out-smart the opposing team. There are 15 levels and 20 challengers to beat, on famous beaches like Rio,...
---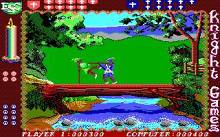 Knight Games 1988
Knight Games consists of eight self-contained small games with a medieval theme. Two are shooting games. The Crossbow event involves moving a crosshair so as to hit one of an array of rotating targets. Once you've mastered this you are ready for Archery - this time you must hit targets...
---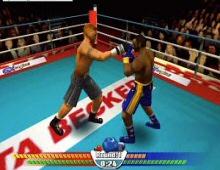 KO: Ultra-realistic Boxing 1999
Data Becker's entry into the action/sports arena comes as a surprise to many. In fact, KO: Ultra-Realistic Boxing is their first full game product and, unfortunately, it doesn't come off very well. The company usually makes utility applications such as Complete Home Designer and add-on flight simulator packages like Jumbo...
---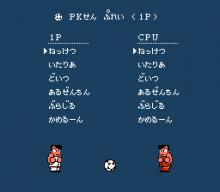 Kunio-kun No Nekketsu Soccer League 1993
Kunio-kun No Nekketsu Soccer League (roughly translated as "Hot-blooded Kunio-kun Soccer League") is a superior sequel to Technos' better-known Nekketsu Koukou Soccer (released in the US and Europe as Nintendo World Cup Soccer). The story is negligible, but if you are curious: Kunio and friends from Nekketsu High School want...
---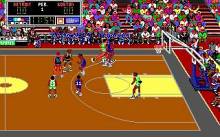 Lakers vs Celtics 1989
Lakers versus Celtics is a five-on-five basketball game featuring an NBA license for authentic teams and players. The action takes place from a horizontal view of the court as you guide one of ten teams from the 1988-89 season, including the East and West All-Star squads, in either a single...
---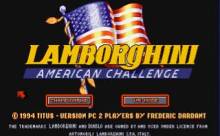 Lamborghini: American Challenge (a.k.a. Crazy Cars 3) 1992
Description Starting out with just a basic Lamborghini and $6000, your aim is to rise to the top of the 4 divisions of racing through success on 60 racetracks across America. In each division there are 20 rival racers, up to 3 of which compete in each race at a time. The...
---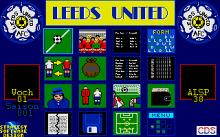 Leeds United 1992
Leeds United is an appallingly bad football management game from German developer CDS. Like numerous games of this ilk, the game depicts the rise (and fall?) of an English team in their struggle up the highly competitive ladder. Unlike most other games, you are stuck with Leeds United in this...
---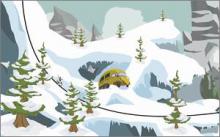 Line Rider 2: Unbound 2008
The physics-based Internet "toy" that evolved into a full-fledged online phenomenon gets turned into a legitimate game in Line Rider 2: Unbound. Where the original "Line Rider" combined elements of art and level design to create something of a sledding game, Line Rider 2 keeps the original features intact and...
---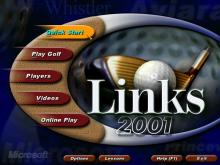 Links 2001 2001
After playing Links 2001 since its release, I'm tempted to draw an analogy between the game and the second movie in the Graphics: Animated birds circle in a "stack" in one place in the distance (are they vultures?), water fails to "flow," up close objects tend to be pixellated and blocky....
---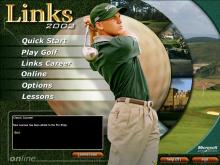 Links 2003 2002
With a distinguished pedigree that goes back well over a decade, Links is one of the oldest and most respected series of computer golf games. Yet Links 2003 does not rest on its laurels -- this simulation is designed to offer classic Links gameplay while bringing new features such as...
---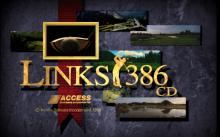 Links 386 CD 1995
It isn't the best golf game on the planet anymore, but no other computer golf game still published gives you so many places to play. Stroke for stroke, Links 386 CD remains near the top of the leader-board. With the main CD-ROM, you can play Harbor Town Golf Links, with its...
---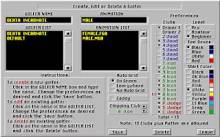 Links 386 Pro 1992
Usually, I don't like simulations very much. I'm an adventurer and role-player, and I've never been a friend of sports games. In fact, even in reality I can't think of anything more boring than sports. I even hate football ... and I'm living in Germany! But this game here got...
---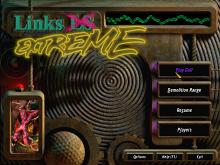 Links Extreme 1999
The gaming industry has seen designs of extreme versions of football, baseball, and basketball games in the late 20th century. No doubt, the effort is to create entertaining titles in an attempt to attract not only sports enthusiasts but non-sports fans as well. And, now, with the release of Links...
---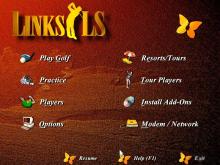 Links LS 1997 1996
Links LS (Legends in Sports) can rightfully reclaim its status as the king of golf sims. The graphics are gorgeous, there are many playing options, the physics mirror reality, and Links finally offers network play. But there are several golf sim contenders in the wings and Links LS has enough...
---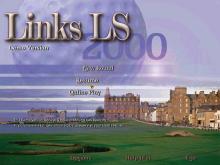 Links LS 2000 2000
After seventeen years of previous releases and literally millions of words in print extolling the virtues of what, in terms of sales, is perennially the number one golf simulation on the market for PCs, the idea of rehashing old ground is more than likely as distasteful to you as it...
---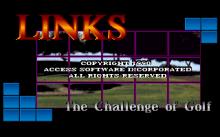 Links: The Challenge of Golf 1990
Links: The Challenge of Golf is a golf simulation that tries to implement realistic aspects of golf in a video game format. The game uses VGA 256-color graphics, with courses containing trees, water, sand traps, and the fairway. The addition of ball physics, mulligans, changing the lie of the ball, real...
---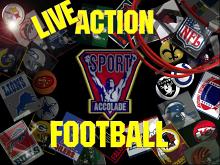 Live Action Football 1994
Live Action Football is different from usual football simulations. Similar to managerial soccer simulations (e.g. the Championship Manager series) you are limited to tactical decisions and don't join the action yourself. The available moves are chosen in a menu after every turn (they depend on whether you are attacking or...
---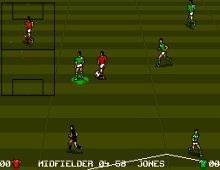 Liverpool 1992
An average soccer game based on England's most popular soccer team in mid-1980s (before David Beckham and his Manchester United peers became all the rage), Liverpool botches the prestigious club name with bland graphics, blocky player characters, and simply not enough of anything. The game offers the usual range of gameplay...
---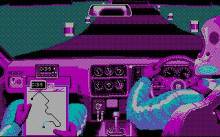 Lombard RAC Rally 1988
This is a driving simulation is which you get to drive all the stages in the Lombard RAC rally. The game includes day and night stages, along with different weather conditions such as fog and snow. There is also a workshop option where you can repair and tweak your car...
---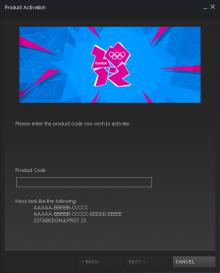 London 2012 2012
Having already sent Mario and Sonic to compete in the 30th Olympiad, Sega offers the opportunity to everyone else in London 2012: The Official Video Game of the Olympic Games. Players can choose from a variety of game modes as they take on more than 45 events, including many different...
---