Sports Games #18
Search a Classic Game: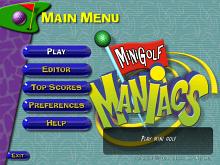 Minigolf Maniacs 2001
An unfortunate casualty of when Sierra (or more accurately, Havas Interactive) shut down Dynamix in 2001, Minigolf Maniacs is a superb unreleased mini golf game that was 80% complete - less than a month from going gold - when the axe fell down. Thanks to co-ordinated efforts of a group...
---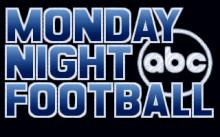 Monday Night Football 1989
ABC Sports and Data East team up to take you to the gridiron! Strap on your helmet, put that black stuff under your eyes and prepare yourself for football, Frank Gifford style! Features AFB voice synthesis technology. You can change receivers on the fly, throw maddening blitz plays at the...
---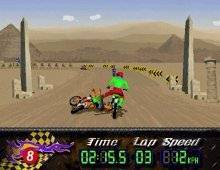 Moto Extreme 1997
Moto Extreme is a so-so motocross game from Artech that pales beside Road Rash and Moto Racer, although admittedly Moto Extreme tries to be a different kind of game. While Moto Racer is a "real life" motocross racing game, Moto Extreme takes a Carmageddon approach: you can punch or kick...
---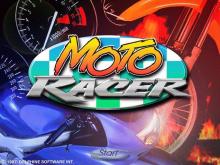 Moto Racer 1997
Moto Racer is an arcade-style racing game featuring both superbikes and dirt bikes in three play modes: Time Attack, Single Race, and Championship. Perform tricks off jumps, activate speed boosts, and powerslide through turns to gain an edge on the competition. Eight courses will take you through such diverse locales...
---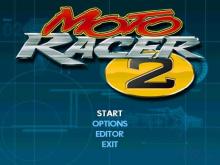 Moto Racer 2 1998
Moto Racer 2 expands developer Delphine's high-speed, arcade-style racing series with a choice of eight superbikes and eight motorbikes for competition on 32 tracks. Choose a bike individually rated in speed, grip, acceleration, and brakes before challenging 11 computer rivals or up to seven players via Internet. Battle the angry...
---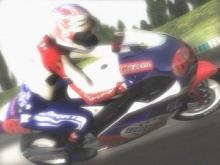 Moto Racer 3: Gold Edition 2002
Moto Racer 3 encompasses five different motorcycle disciplines -- Trial, Freestyle, Traffic, Motocross/Supercross, and Speed -- with each offering Practice, Time Attack, Competition, and Friendly Race modes on three different tracks (a total of 15 in all). Balance, agility, and concentration are the hallmarks of Trial, wherein players are expected...
---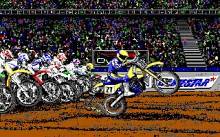 Motocross (a.k.a. Suzuki's RM250 Motocross) 1989
Compete in a 10-race motocross season with some of the world's best riders. Trick out your bike by adjusting the fork angle, tire pressure, engine dynamics, suspension, and gear ratio to get the best possible performace. (Different bike configurations are needed to be successful on different tracks.) Racing dynamics are...
---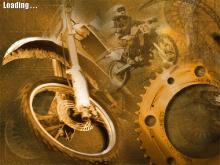 Motocross Madness 1998
Motocross Madness from Microsoft offers an extreme motocross experience and delivers the thrills of the stunt quarry, Baja course and indoor or outdoor track racing in beautifully rendered 3D (hardware) accelerated graphics. You control your riders movements and the bike separately and an advanced physics model takes care of the...
---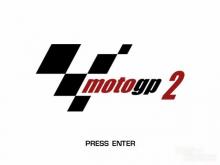 MotoGP 2 2003
MotoGP 2 features 20 professional riders from around the world competing on ten authentic racing tracks in Japan, France, Spain, Great Britain, Italy, Netherlands, and Germany. After selecting one of 12 available bikes, players can fine tune areas in transmission, handling, acceleration, brakes, and tires. New bikes become available as...
---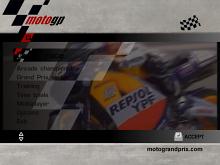 MotoGP: Ultimate Racing Technology 2002
MotoGP deals with the Moto World Championship 2001 season. The game first appeared on the PS2, Xbox and finally on the PC. It has been published by the renowned THQ (Hot Wheels serial, Red Faction, etc.), and developed by Climax (MotoGP for Xbox, and several other minor titles). You will have...
---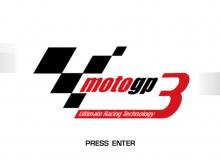 MotoGP: Ultimate Racing Technology 3 2005
Since 2000, THQ and Namco have been producing similarly titled motorcycle racing games based on the MotoGrandPrix series, a seasonal racing series for motorcycles similar to Formula 1 or NASCAR. THQ's MotoGP: Ultimate Racing Technology 3 looks to put some distance between itself and the competition by offering a slew...
---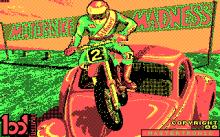 Motorbike Madness 1988
Motorbike Madness views downhill racing from an isometric Marble Madness-influenced perspective. You must reach the bottom within the time limit, remaining within the track boundaries and avoiding hazards including water, logs and stationary cars. The faster you complete the course, the more prize money you receive. Repairs to any damage...
---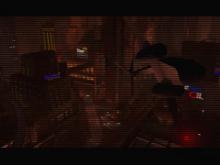 Motorhead 1999
Motorhead is a futuristic racing title featuring a total of ten playable cars on eight twisting courses, ranging from an industrial area to a desert. Each vehicle is individually rated in speed, acceleration, and grip. There are no weapons or power-ups to collect; it's just you, a friend, or the...
---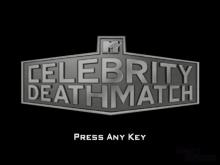 MTV Celebrity Deathmatch 2003
Music Television's satirical Claymation-style series comes alive on home computers and next-gen consoles in this release from Gotham Games. Players can choose to enter the fray as one of over 20 different 3D celebrity caricatures, including favorites from past shows and a few that make their debut in this game....
---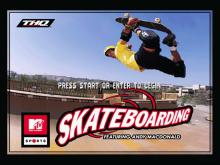 MTV Sports: Skateboarding 2000
Professional skateboarder Andy Macdonald lends his name to this extreme sport title from DarkBlack, Ltd.. Six single-player (freeplay, lifestyle, high score, MTV Hunt, survival and stunt) and four head-to-head multiplayer modes (battle, time bomb, MTV Hunt, and deathmatch) allow diversity of gameplay in more than 35 levels using 60 basic...
---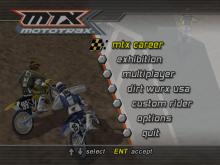 MTX Mototrax 2004
Two-time Summer X-Games champion Travis Pastrana headlines this 3D motocross game, which represents the sixth title under Activision's O2 extreme sports label. In addition to Pastrana, players will be able to ride as or against professionals Mike Brown, Tommy Clowers, Ernesto Fonseca, and Carey Hart. MTX features both head-to-head racing...
---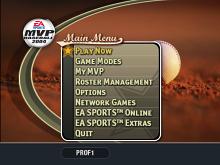 MVP Baseball 2004 2004
EA SPORTS comes running onto the field with the sophomore release in its MVP Baseball series, MVP Baseball 2004. At the plate, the new "Pure Swing System" is designed to give players improved control, with the ability to swing for the fence, pull the ball down the baseline, or swing...
---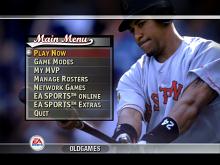 MVP Baseball 2005 2005
The "2005" edition of EA Sports annual pro baseball offering takes to the field with a few minor changes designed to enhance gameplay in a major-league way. The MVP Baseball 2005 pitching meter may be a bit more forgiving than the previous year's version, but its smaller green zone makes...
---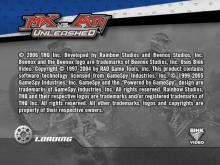 MX vs. ATV Unleashed 2006
Rainbow Studios, the developer of ATV Offroad Fury and MX Unleashed, aims to bring two distinct, "extreme racing" motor sports together in the same off-road arenas with this cross-platform release. MX vs. ATV Unleashed features plenty of dirt bikes and four-wheelers, of course, as well as monster trucks, sand rails,...
---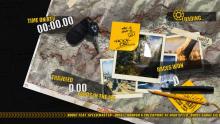 nail'd 2010
Gamers speed up nearly vertical mountains, vault over chasms, and plummet hundreds of feet to the racetrack below through 14 extreme off-road courses in Nail'd. The arcade-style action finds players climbing aboard a variety or quads and dirtbikes and then careening through fantastical landscapes at breakneck speeds. The Nail'd physics...
---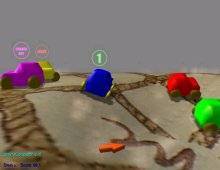 NapkinRace 2003
Another excellent racing game from Stein Nygård, the talented Danish author behind KartingRace. In NapkinRace, up to four human players can race each other in splitscreen mode, via LAN or TCP/IP. NapkinRace courses are laid out on a piece of napkin (!), so expect no realistic audience stands or city...
---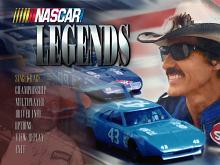 NASCAR Legends 1999
Sierra's NASCAR Legends takes a look back at the heyday of the sport of NASCAR racing during its formative period. The year is 1970, and drivers such as A.J. Foyt, Richard Petty and Bobby Allison are tearing up tracks at Alabama International Motor Speedway, Bristol International Speedway, Darlington Raceway and...
---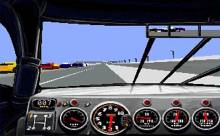 Nascar Racing 1994
In Papyrus' third racing game, the focus is moved from open-wheeled cars (IndyCar Racing) to closed-cockpit Nascar stock cars. 640x480 is the highest resolution on offer, on the CD-ROM version. Nascar Racing is a detailed simulation with realistic car models, accurate controls and room for a distinct racing style. Nine tracks...
---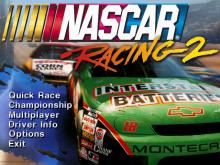 Nascar Racing 2 1996
The sequel to Sierra's award-winning NASCAR Racing, NASCAR 2 used a new game engine, which improved the graphics, physics, sound, and multiplayer. It also added the official cars, tracks, and drivers of the 1996 season, an arcade mode, mouse interface, and radio spotter. It was also the first NASCAR game to use...
---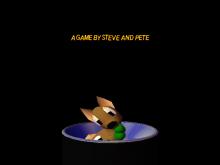 Natural Fawn Killers 1999
Some people on this planet are very disturbed. Included among that group of people are the creators of the newest hunting game to hit the market, Natural Fawn Killers. Obviously created to mock the glut of hunting games that have been released lately, as well as the movie Natural Born...
---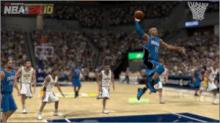 NBA 2K10 2009
Following the top-rated simulation-style NBA game on PlayStation and Xbox consoles in previous years, the 2K Sports series expands to play its pro basketball on Wii and PSP with NBA 2K10. Across all platforms, the game retains the basic flow and feel of the 2K series' play style on the...
---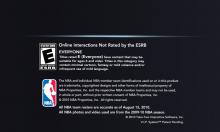 NBA 2K11 2010
Retired NBA superstar Michael Jordan headlines this installment of Take Two's top-selling basketball series, which features an exclusive "Jordan Challenge" mode. Players will slide into the pricey sneakers of His Airness as they attempt to duplicate Jordan's efforts in ten legendary games. Featured events include 1990's 69-point outburst against the...
---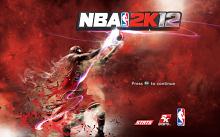 NBA 2K12 2011
NBA fans can take a break from lockouts and labor agreements to focus on in-game action and legendary careers in NBA 2K12. The brand new "NBA's Greatest" mode lets gamers experience some of the defining moments in the careers of 15 NBA legends, including Michael Jordan, Magic Johnson, and Julius...
---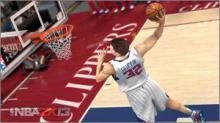 NBA 2K13 2012
NBA 2K13 lets basketball fans return to the hardwood for another season of action by offering them enhanced controls, upgraded defense, and a soundtrack hand-picked by rapper, media mogul, and executive producer Jay-Z. Gamers now have more control of the ball thanks to a one-to-one system in which the shot...
---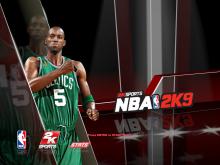 NBA 2K9 2008
Visual Concepts' pro basketball series enters its tenth season with NBA 2K9. As usual, the game features the league's players, teams, and venues, according to the rosters and statistics of the contemporary season. The long-running series is known for a distinct blend of realism and playability. Building upon the previous...
---