Sports Games #32
Search a Classic Game: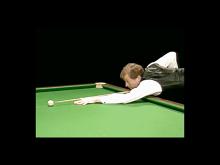 Virtual Snooker 1996
After the relative success of their pool simulation Virtual Pool in 1995, developers Celeris decided to take the natural step of porting its acclaimed graphics and gameplay engine across to the English billiard game Snooker. The result is Virtual Snooker, another fine simulation that firmly follows in the tradition of...
---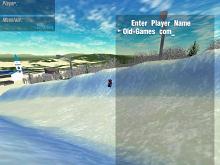 Virtual Stratton 2001
Virtual Stratton is an excellent freeware snowboarding game created to promote the town of Stratton in Vermont, USA. For once, the official blurb is not hyperbole: "Stratton provided the mountain and Slingshot provided its expertise in building video games to bring you the most dynamic way to view a mountain short...
---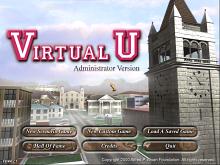 Virtual U 2000
Virtual U is one of the most unique games and I don't think any other game has ever taken the challenge to make a simulation of run to run an university. There really is a difference between running a railroad company, city and a university since this is the first...
---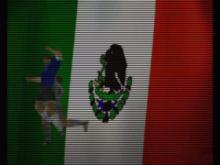 Viva Soccer 1998
Virgin's much-touted World Cup game arrives. History today is what we have here, with the game featuring every World Cup from 1958 to the present day, including the qualifying tournaments. A mammoth feat, this involves more than a thousand international teams and some 16,224 players, fact fans Impressive indeed, although it...
---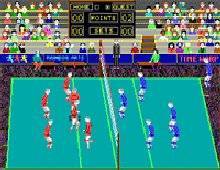 Volleyball Simulator 1988
Volleyball Simulator is, probably not entirely surprising, a game about the sport volleyball. The game features full six-athlete teams and the original rule set with one playing mode: a single match, either against the AI or another player. However, there is room for customization with the tactics menu. Here players...
---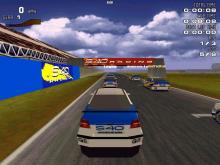 Volvo S40 Racing 1997
More of a "mini-game" than a real game, Volvo S40 Racing is a promotional title developed by Digital Illusions using the Motorhead. The game was commissioned by Swedish carmaker Volvo to promote their racing team. The game features two tracks designed especially for Volvo, the Volvo S40 car itself, and...
---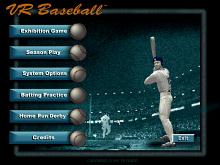 VR Baseball - Hardware Accelerated 1997

---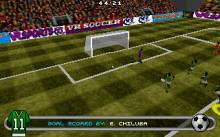 VR Soccer 96 1996
In 1995 the increased power of the new wave of systems made 3D football games a possibility several companies investigated. Most of the features people later took for granted in football games were pioneered, or at least fairly fresh, when they appeared in the first of the Actua Sports titles. Multiple...
---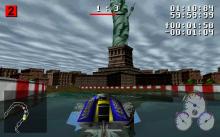 VR Sports Powerboat Racing 1998
VR Sports Powerboat Racing is a part of the new wave of arcade based racers hitting the PC thanks to advances in 3D hardware. Supporting 3D cards the game runs in 640x400 resolution down to 320x200 with detailed scenery such as oil tankers, canyons, Statue of liberty, Japanese parades, ports...
---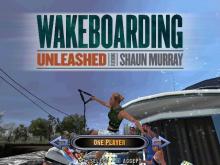 Wakeboarding Unleashed featuring Shaun Murray 2003
Professional wakeboarder Shaun Murray stars in this game based on the competitive outdoor sport, which is similar to water skiing but with a specially designed board in lieu of skis. The game features six additional pro wakeboarders, each possessing seven individual skill ratings and a variety of signature moves. Players...
---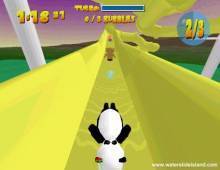 Waterslide Island 2001
Waterslide Island is a fun 3D game that lets you race cute animals down dangerous, curvy water slides. The inclusion of 8 animals and cartoon graphics make the game great for kids, but anyone can enjoy the fun gameplay and sense of humor. You can knock other players off the...
---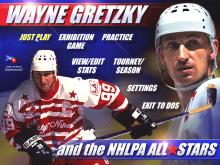 Wayne Gretzky and the NHLPA All-Stars 1995
Those who are long time fans of hockey, stop reading now. This ice diversion is for uninitiated game players who have never watched a hockey game or ever played any of EA's great hockey titles. Wayne Gretzky Hockey is so far from the actual game it's laughable. Sometimes that's just...
---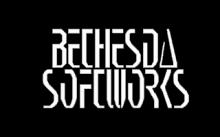 Wayne Gretzky Hockey 1989
The first of three Wayne Gretzky games from Bethesda. It contains everything that could be found in a hockey rink, from big hits and fighting to icings and offsides. It's not only about what is on the ice but also outside, offering the player plenty of coaching options and gives...
---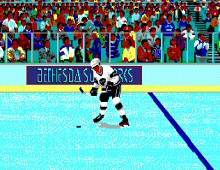 Wayne Gretzky Hockey 2 1991
Wayne Gretzky Hockey 2 is a top-down hockey game. The player participates in a match against either Canada or the USA. There are many options to change the match settings, e.g. the difficulty level, speed or the referee's behaviour. The editor offers the possibility to create new tactics or lineups...
---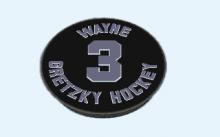 Wayne Gretzky Hockey 3 1992
This third installment in the series inherits all the style of two previous games enhancing them with VGA graphics, voice-overs, more player stats, and longer league play. As previous games, it deals with both coaching and playing efforts with AI reacting reasonably to player's tactics. The league play offers longer...
---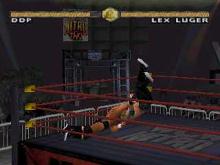 WCW Nitro 1998
WCW Nitro is a wrestling game for Windows that probably should not have been made. It is nearly an exact copy of the Playstation and Nintendo 64 versions released earlier. Yes, this version offers network play, but there have been no significant improvements in graphics, sound, or enjoyment. For gamers with...
---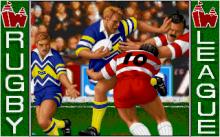 Wembley Rugby League 1996
Having previously recreated the more internationally famed rugby union with World Class Rugby, Audiogenic switched their attention to Rugby League, using the same game engine. The main differences in the league game is that a team has to give up possession after being tackled six times - which often leads to...
---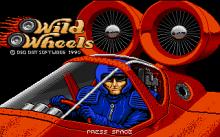 Wild Wheels 1991
Wild Wheels is an action game in which two teams of five cars each try to bring a ball into other team's goal for points (more points are awarded for risky moves) and destroying all enemy cars. The player takes control over a single car which can be shown in...
---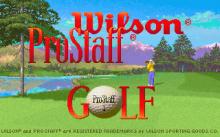 Wilson ProStaff Golf 1993
Wilson ProStaff Golf is a 3D golf game. The game can accept up to ten computer golfers, or four golf teams. The player can control a team or an individual by selecting the game mode - Individual Competition / Team Competition. It is also possible to change the name, hair...
---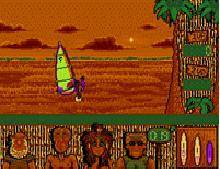 Windsurf Willy 1989
Windsurf Willy offers 1 or 2 player windsurfing action at 3 different skill levels. You're the contestant in 15 different locations, in which you must show 4 judges your skills, from speed to trick-surfing as you ride those waves. Points are awarded based how artistic the technique was. Judging the...
---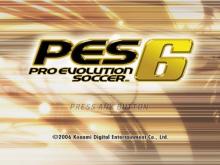 Winning Eleven: Pro Evolution Soccer 2007 2006
Konami's internationally acclaimed Winning Eleven soccer series returns to PS2 in 2007 with new teams, game modes, moves, and multiplayer matches. Players can now control the teams of Argentina, Australia, Netherlands, Spain, and Sweden, or choose from a revamped roster of club teams. The in-depth Master League mode is once...
---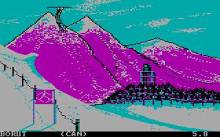 Winter Games 1986
Winter Games gives you the opportunity to compete in seven different events from the 1988 Winter Olympics held at Calgary, Alberta. The game allows you to compete in one or all events. You may also practice each event. The game allows up to 8 players to compete against one another....
---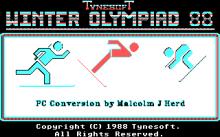 Winter Olympiad (a.k.a. Winter Challenge) 1988
This is a winter sports game that lets you compete in five Olympic events: Downhill skiing, Biathlon, Slalom, Ski Jump and Bob Sled. It is very similar to offerings like Winter Games from Epyx. In Downhill skiing, you must avoid the obstacles and make it to the bottom of the hill,...
---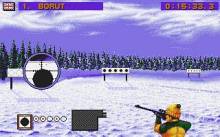 Winter Olympics: Lillehammer '94 1993
Another in the series of Epyx Olympic sports games. Compete in many different sporting events like: Ski Jump, Hot Dog, Biathlon, Bobsled, Free Skating, Figure Skating and more. ...
---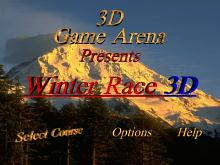 Winter Race 3D 1997

---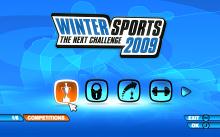 Winter Sports 2: The Next Challenge 2008

---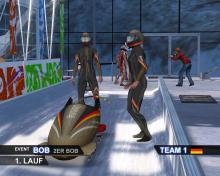 Winter Sports: The Ultimate Challenge 2007

---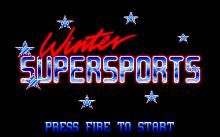 Winter Supersports 92 1992
Winter Supersports 92 is a fun winter sports game from Flair that deserves much more notice that it received (the game was never released in the U.S.). While not nearly as polished as Accolade's popular Winter Challenge, WS92 nonetheless is much better than many similar games of its time. In the...
---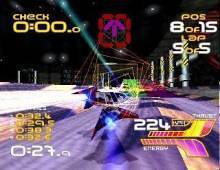 Wipeout XL (a.k.a. Wipeout 2097) 1997
Psygnosis has hit the PC with a revolutionary racer title in the form of Wipeout XL. This futuristic racer comes packing some very sweet eye candy, as well as containing some of the most unique level designs ever to grace a racing game. Wipeout XL plays exceptionally well. The control flows...
---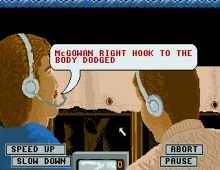 World Championship Boxing Manager 1990
In World Championship Boxing Manager the player can develop the careers of aspiring heavyweight boxers. The option are selected through an icon-based system, representing the manager's office. Training the boxers involves deciding which areas they should work on, considering their strengths and weaknesses and any damage inflicted in previous fights, and...
---