Sports Games #25
Search a Classic Game: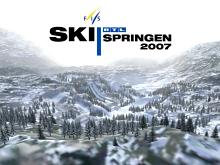 RTL Ski Jumping 2007 2006

---
---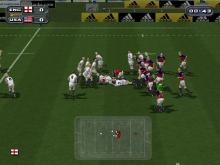 Rugby 2004 2003
Rugby 2004 offers the excitement and brutality of international rugby competition. Over 2000 players on 95 teams -- including the Super 12, Australian League, South African League, and New Zealand League -- are available. Players can choose from a variety of game modes: European Trophy, British Tour, Bledisloe Cup, Tri...
---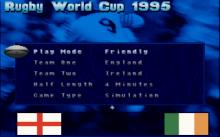 Rugby World Cup 95 1995
The official game of the 1995 IRB Rugby Union World Cup in South Africa. Featuring all 20 international teams that took part in the World Cup including the All Blacks of New Zealand and the Springboks of South Africa, as well as an EA All Stars team and a few...
---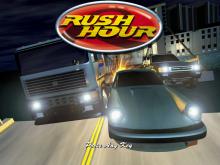 Rush Hour (a.k.a. Speedster) 1997
Rush Hour is a decent top-down arcade racing game that is much better known on the PlayStation than the PC. Like most arcade racers, driving in Rush Hour is very simple: just use the arrow keys to steer; no gear-shifting is required. However, it is overly responsive even when you...
---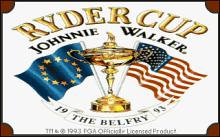 Ryder Cup Golf 1993
A decent golf simulation of the famous tournament of the same name, Ryder Cup Golf is long on ambition, but short on actual delivery. True to the actual Ryder Cup, the game lets you play as US or European team on a grilling 3-day hunt for the golf trophy. Many...
---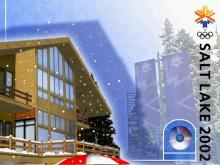 Salt Lake 2002 2002
Snowbound sports of speed and skill make up the challenges in this Official Video Game of the 2002 Winter Olympic Games. Sixteen international teams compete in six cold-weather challenges. Be first to the bottom of the hill in the Men's Downhill or the Women's Slalom. Ski jump for distance or...
---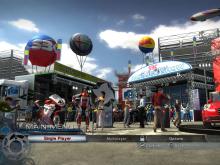 SBK 09: Superbike World Championship 2009

---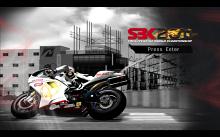 SBK 2011: FIM Superbike World Championship 2011

---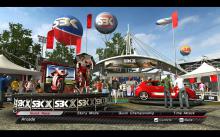 SBK X: Superbike World Championship 2010
Featuring 90 real-life drivers and three competitive classes (Superbike, Supersport, and Superstock 1000), SBK X has you carefully cornering, accelerating, and braking on the tarmac as you approach speeds topping 180 miles per hour. For those learning the game, a pick-up-and-play arcade mode lets you go full throttle without worrying...
---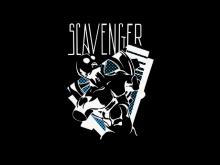 Scorcher 1996
There are some games that are challenging, and then there are some game that are simply too hard for humans to play. Unfortunately, the racing game, Scorcher, falls into the latter category. Blazing speeds and loose controls make this post-apocalyptic bike race close to unmanageable. There is too much going...
---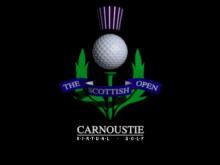 Scottish Open 1995
In the golf simulator you are allowed to win in Scottish Open on Championship Golf Courses, including The Bowery, Kilmarney, Penperro, and Carnoustie. There are many players in the game, who can rise during the playing. You can choose, edit or create one of them. Choosing a club, striking a...
---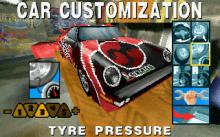 Screamer 2 1996
Any loyal arcade racing fan will testify that some of the greatest thrills occur when your car breaks traction and the tail starts to come out from under you. It is these moments that tax a player's ability to the utmost - and separate the champions from the also-rans. The...
---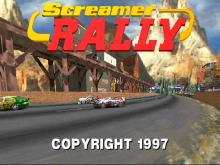 Screamer Rally 1997
Screamer Rally, unlike previous versions in the Screamer series, is based entirely around rallying. Some people really seem to know what they're doing when it comes to nomenclature, don't they? But although it's a rally game, complete with all the sideways-cornering, scenery-battering thrills the name promises, it's still very much...
---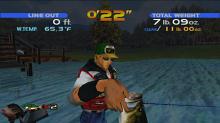 SEGA Bass Fishing 2001
Turn your PC into your own personal fishing lodge with Sega Bass Fishing. Cast your line in "Tournament," "Arcade," or "Practice" mode, using one of 14 unique lures to catch the big one. Watch the action with the underwater camera as the fish are attracted to your bait. The initial...
---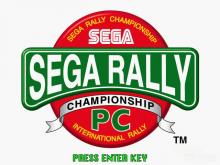 Sega Rally Championship 1997
Sega's been branching out lately. They've taken the big leap from arcade playing to console gaming to computer entertainment. Their latest offering, Sega Rally, has been enjoying success in arcades across America. I still remember the first time I played this gem. I was spending a glorious five days at...
---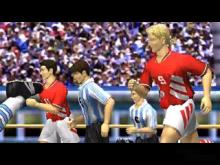 SEGA Worldwide Soccer 1996
Sega Worldwide Soccer (WWS) was, in X'mas 1996, one of the best selling games for the Sega's "golden boy", the CD-32 bit Saturn. Reasons? It was the first *really* good 3D soccer game to be released on any platform. Easy to learn, yet quite challenging to master, evolutive players, good...
---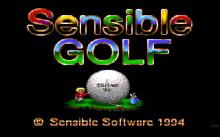 Sensible Golf 1994
Sensible Golf is a 2D golf simulation. Having been quite successful with their cute action soccer game Sensible Soccer, Sensible Software decided that the concept of "No fuss, just fun" could be applied to other sports, too. They chose golf. Sensible Golf is not an accurate simulation of golf, but an action...
---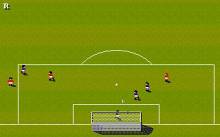 Sensible Soccer 1993
With the original Sensible Soccer having sold hugely, this updated version was released some months later (and then used as the basis for the later console versions). The teams are updated, with the sides present in the 92-93 European tournaments included, and the player names updated to take transfers into...
---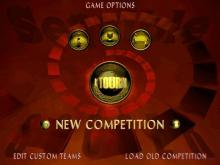 Sensible Soccer '98 1997
Sensible Soccer '98 is the final release in Sensible Software's outstanding Sensible Soccer series. At first glance, fans may be disappointed by the fact that the game no longer sports the cute tiny players that are the hallmark of every previous Sensible Soccer game. Instead, Sensible Soccer '98 offers a...
---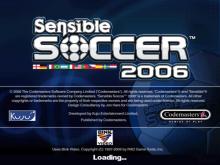 Sensible Soccer 2006 2006
The Amiga's original Sensible Soccer first made its entry to the world of sporting videogames way back in 1992 and prompted a swiftly amassed fan base while taking its place alongside that of leading football series Kick Off. Sensible Soccer's fast-paced arcade approach offered gamers a bird's-eye view of the...
---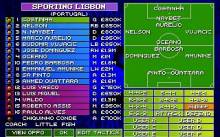 Sensible World of Soccer 1995
Sensible World of Soccer is an enhanced version of Sensible Soccer. Virtually every important soccer league in the world is included in this game, with some countries not only having premier / first division, but 2nd, 3rd, and more divisions. All important international competitions are also included (club- and national-team...
---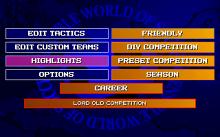 Sensible World of Soccer 96/97 1996
The updated Sensible World of Soccer, with more up-to-date-teams and less of the bugs from the previous version. SWOS is a top down football/management game, with either quick game or 20-year career player-manager options. The games are set to last 3 minutes, but the 20-year career can suck in your entire...
---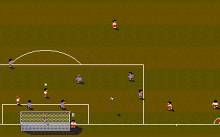 Sensible World of Soccer: European Championship Edition 1995
A "sequel" of sorts to Sensible Software's 1996 Sensible World of Soccer, a great conversion of the company's famous Amiga football (soccer) game. Based on the teams that played in Euro '96 tournament, SWOS: European Championship Edition sports new features that make the game even more addictive than SWOS, including...
---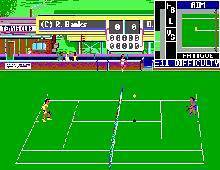 Serve & Volley 1988
A tennis game where camera is always static, which means whether you're on one side of the net or the other, the camera will always show both players from the same angle, which seems like a platform game. You can play a single match or full tournament, as well as...
---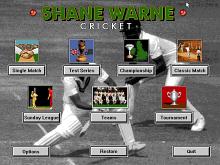 Shane Warne Cricket 1997
Arguably the best cricket game ever made, Shane Warne Cricket is the last cricket game from Audiogenic, makers of classic games including Allan Broder's Cricket and Brian Lara Cricket. This 1997 version of their popular game engine sees all-new SVGA graphics and many more options than before. You can choose...
---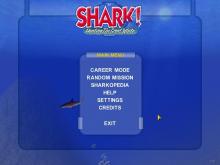 Shark! Hunting the Great White 2001
Strap on your air tanks, grab your speargun or bangstick and dive beneath the ocean waves in search of one of nature's most ancient and deadly killers: the great white shark. Try to out-maneuver and stay alive as you come face-to-face with tiger sharks, hammerheads, lemon and bull sharks, blue...
---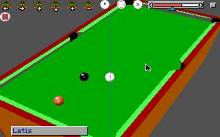 Sharkey's 3D Pool 1990
Sharkey's 3D Pool offers 8-ball and 9-ball games, trick shots, and ladder-style tournament gameplay. The rotating table lets players follow the action in 3D or from a top-down "Bird's Eye" viewpoint. Tournament computer opponents feature varying skill levels and the trick-shot segment allows players to try their hand at performing...
---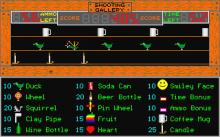 Shooting Gallery 1990
Shooting Gallery is a cute little arcade game released as shareware. It's a combination of 7 little shooting games which are all controlled by the mouse and depend on your quick mouse reactions. You'll gain points and the goal is to get as high as possible in the highscore list. Of...
---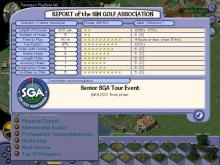 Sid Meier's SimGolf 2002
Sid Meier's SimGolf is a textbook example of how great game design can transcend subject matter. You don't need to be a golfer or even know a birdie from a bogie to enjoy this immediately addictive simulation. Like the best games, you learn how to play as you go and...
---