Sports Games #20
Search a Classic Game: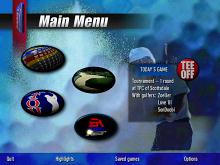 PGA Tour Pro 1997
Considering the high quality of the PGA Tour games from EA Sports, the latest version, PGA Tour Pro, is a disappointment. While it's full of interesting and unique features, not all are executed particularly well. PGA Tour Pro enters a genre thick with competition, yet still claims bragging rights on a...
---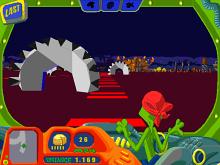 Pie Jackers (a.k.a. Pizza Pilots) 1996
"You're working the late shift and the call comes in for another double cheese, pepperoni, black olives and onion. Grab the stick and hold on tight. The race is on! And the competition is fierce. You race, you chase, you blob other pilots with cheese. You shalom around obstacles while...
---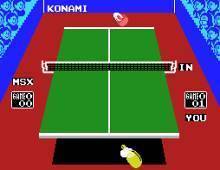 Ping Pong 1985
Ping Pong is a fun ping pong (more formally known as table tennis) game from Konami, released for the MSX computer in 1985 as well as for Commodore 64, Spectrum, and other 8-bit computers. A faithful translation of Konami's arcade game of the same name, Ping Pong allows you to...
---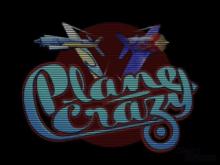 Plane Crazy 1997
Plane Crazy forces players to race planes at breakneck speeds while only a few feet off the ground. Five courses, eight opposing racers, crosswinds, downdrafts, and competition that becomes increasingly more difficult are all part of the challenge. ...
---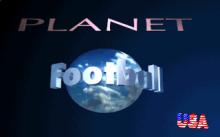 Planet Football 1994
Planet Football is an ambitious soccer game that tries to beat EA's classic FIFA Soccer, but falls short in many areas, most notably poor player controls and inexplicable AI quirks. The game is only good enough to appease soccer fans through the early option stages, but when the match starts...
---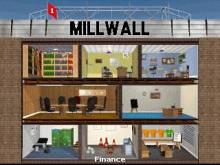 Player Manager 2 1995
Player Manager 2 sets you as an international-standard soccer player who's stepped into being a player-manager at a lower-division side. The challenge is to reach the Premier League and survive. Most of the standard features of management games are present, including pre-match tactics (which are fairly customizable), a full transfer market...
---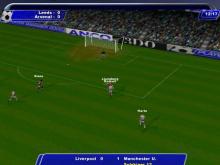 Player Manager 2000 2000

---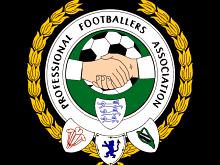 Player of the Year 1996
Based on the English FA and with the Professional Footballers Association (PFA), this Krisalis manager/action game is probably one of the most underrated football games ever. Updated and upgraded version of Manchester United: The double, Player of the Year has in common the interface, and the well known Tacti-Grid tactics...
---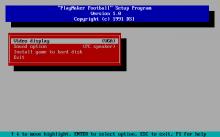 Playmaker Football 1991
PlayMaker Football is a top-down simulation of American football . It is made out of three primary sections - The Game / Team Draft / Chalkboard Editor. The game allows one to take the role of a coach of a team of 25 football players. The coach can create a team...
---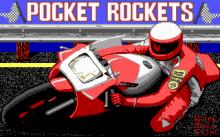 Pocket Rockets 1989
Pocket Rockets is an action-style motorcycle racing game. It introduces a new kind of race into the genre: drag racing. You can race against the clock or championship record. There are four motorcycles to choose from: Suzuki Katana Kawasaki Ninja Yamaha FZR Honda Hurricane ...
---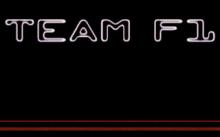 Pole Position (a.k.a. Team F1) 1996
Pole Position is another German sports-business simulation. But you're not manager of a Soccer team - you manage a Formula 1 Team! Therefore Ascaron has licensed the Teams and Drivers from the 1995 Championship. At the beginning you can choose an existing Team like Ferrari or Williams or build up your...
---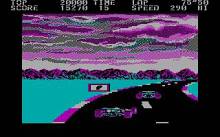 Pole Position (Arcade) 1988
Pole Position is the conversion of the arcade racing game. Enter the Grand Prix, race against other racing cars to achieve the highest score possible in the shortest amount of time. Before the player can enter the Grand Prix, the player must first qualify by competing in the Qualifying Lap within...
---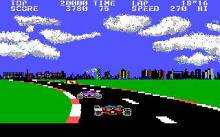 Pole Position II 1988
In Pole Position II, based on the arcade sequel to Pole Position, you are again driving an F-1 racer in a timed qualifying run, trying to achieve the pole position. Then it is off to the race, in hopes of taking that top spot. The difference in Pole Position II...
---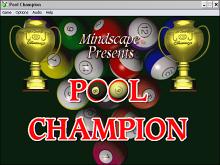 Pool Champion 1995
"The realism of a simulation. The intrigue of an adventure." Players play the game of pool against the computer, against another player, or practice by themselves. Players may also embark upon the "Great American Pool Adventure." In the adventure, players play against and wager with a series of increasingly difficult...
---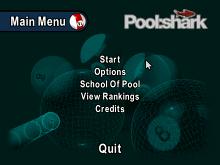 Pool Shark 1999
Tim Chown of Games Domain says it all about this excellent and highly underrated pool game from Mirage/Gremlin: "Pool Shark features a dozen or more pool halls in which you can play, each with a distinct appearance and style, from traditional halls, through casinos to a room that looks like it...
---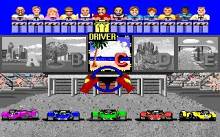 Power Drift 1990
Ever wanted to race dune buggies at high speed on a variety of tracks? Power Drift is an arcade racer that gives you the chance to do just that. There are 5 tracks to choose from, each with 5 stages. The stages range from cities, to deserts to tracks over water....
---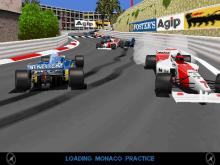 Power F1 1997
Had Power F1 been released a year ago, folks would have sung its praises as a revolutionary racer with outstanding graphics, sound, and multiplayer options. Who cares if the controls are a little off, they would have said. After all, most every other element is superbly crafted. Power F1's graphics are...
---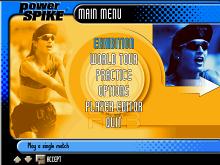 Power Spike Pro Beach Volleyball 2001
Historically, sports like volleyball, tennis and badminton often fail to translate to the video game screen well, and Power Spike Pro Beach Volleyball is no exception. Diehard fans of the beach sport may be enthralled, but most gamers will shake this poor effort loose like sand out of a bathing...
---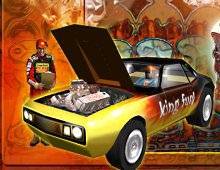 Power Surge 1998
Power Surge is a decent drag racing game from MicroStyle. An exciting sport that is unfortunately not simulated enough by racing games, drag racing is a contest of acceleration and raw speed between two cars over a distance of a quarter of a mile. In the game, you race side...
---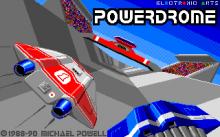 Powerdrome 1990
The Powerdrome racing series is now into its 24th year of high-speed high-octane action. Why race on flat 2D circuits when you can charge through a multi-textured half-pipe in small aircraft? Typhoon Racing have taken up the challenge, and entered you in their machine. There are 6 different circuits, with hazards...
---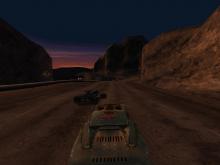 Powerslide 1998
Powerslide, created by talented Australian developer Ratbag, is a post apocalyptic racer with heaping helpings of style, character and best of all, fun. I think the official website describes the game best when it says "The year is 2020. After an environmental holocaust of devastating proportions, the population hovers slightly...
---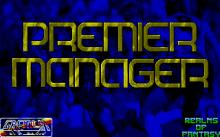 Premier Manager 1992
The first game in Gremlin's series of football management games. You start off managing a team in the Conference (the fifth tier of English football) and aim to progress up the leagues, either by improving your existing team or earning jobs at better clubs elsewhere. The features at your disposal include...
---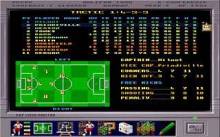 Premier Manager 3 1994
Have ever watched your favorite sports team play a game in which they are soundly defeated and thought to yourself "what a foolish coaching decision" or "what poor management?" This game offers the chance to prove that you could do a better job controlling the destiny of the team you...
---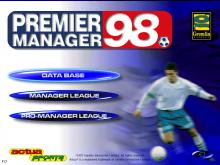 Premier Manager 98 1997

---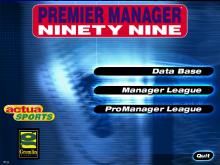 Premier Manager Ninety Nine 1999
For those who aren't familiar with recent incarnations of the Premier Manager series, it takes more of a Theme Park approach to football management, as opposed to the number-crunching of Championship Manager. To this end, Premier Manager Ninety Nine incorporates almost every aspect of running a football club, the on-pitch...
---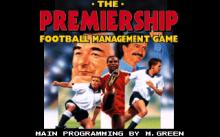 Premiership, The 1994
A quite ordinary football management game similar to an early version of Championship Manager. Like Championship Manager it uses commentary, but highlights are showed using a graphical engine. The game offers you the opportunity to play any team in the English Premier League. You could choose to play with normal...
---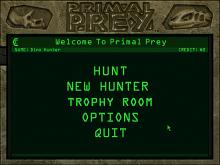 Primal Prey 2001
Some games inspire nothing more than confusion, and you can't help but wonder why and for whom they are made. So blatantly underwhelming, these titles seem not to have been played by the developers prior to shipping. Had they been, no self-respecting publisher would release the game in good conscience....
---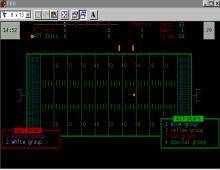 PRO Challenge 1987
PRO Challenge is a fun, "light" version of XOR's celebrated NFL Challenge, one of the best American football simulations ever made. Instead of coaching a team through the entire season, PRO Challenge lets one or two players compete in one single match: the "All Stars" against the "All Pros" team. Similar...
---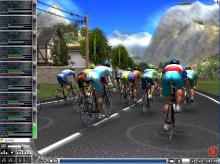 Pro Cycling Manager 2005

---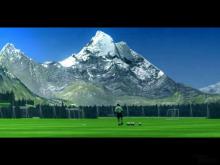 Pro Evolution Soccer 3 (a.k.a. World Soccer Winning Eleven 7) 2003
First scoring on North American consoles in 2003 with its sixth edition, Konami's critically acclaimed soccer simulation series returns to the U.S. and Canada in World Soccer Winning Eleven 7 International. This version of the game ups the number of available club teams to 64 and retains its count of...
---