Sports Games #20
Search a Classic Game: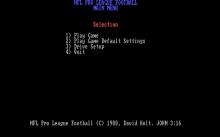 NFL Pro League Football 1989
NFL Pro League Football is a football simulation which allows the player to manage a football team. In the league play game variation, the player will need to create a game plan (or optionally allow the computer to create one). A wide variety of statistics can be set for the...
---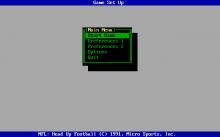 NFL Pro League Football (1991 edition) 1991
A "strategic" football simulation focusing on coaching strategy. Designed for leagues, players could draft from current or classic teams and build coaching strategies for the computer to run or call game plays themselves. There is no direct control over the players. ...
---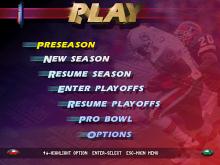 NFL Quarterback Club 96 1995
NFL Quarterback Club 96 for PC features authentic pro teams and players from the 1995 season. Play a single exhibition game, follow a full 16-game season, jump straight to the playoffs, or attempt to complete 50 historic scenarios. You can control any athlete on offense or defense while executing one...
---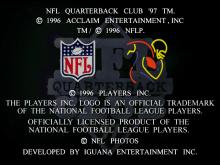 NFL Quarterback Club 97 1996
NFL Quarterback Club is a fun game for serious football lovers. The game includes all of the NFL teams and all of your favorite players. Though the control structure can be somewhat difficult and first and may take some getting used to, the power interface becomes second nature once you...
---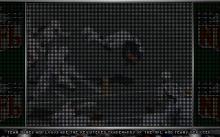 NFL Video Pro Football 1993
Football games that convey the action on the gridiron with digitized footage from real matches typically fall short off the mark, and Konami's NFL Video Pro Football (VPF) is no exception. Although a sequel of sort to 1992's NFL Football, VPF is actually a much inferior game. Konami wrongly decided...
---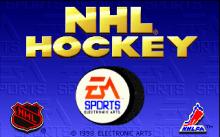 NHL '94 1993
EA Sports makes the best sports games, and there's no argument that could possibly be made. In the tradition of the Madden games and the previous NHL games, NHL '94 is nothing short of fantastic fun. The characters are a little small, and move a little oddly, but skate just real...
---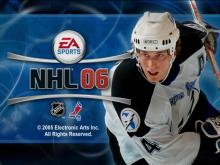 NHL 06 2005
The "06" edition of EA Sports' classic hockey series hits the ice with a number of new features. The "Skill Stick" control option is designed to allow players to aim their shots more accurately, with a quick flip of the right analog stick. The game's "Real Puck Motion" ("R.P.M.") physics...
---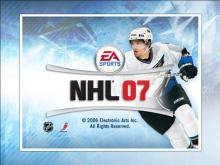 NHL 07 2006
Step into the realistic arenas of NHL 07 to take the role of both player and general manager. The game features a career-like "Dynasty" mode in which you must negotiate contracts, set salaries, and trade team members as the general manager. On the ice, with the help of an improved...
---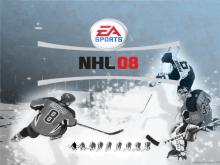 NHL 08 2007
The PC version of NHL 08 continues EA's sports series with a focus on refining the controls and polishing the on-ice action. The right analog "skill stick" now handles all of the shooting mechanics, from speedy snap shots to powerful slap shots to precise wrist shots. Depending on the shot...
---
NHL 09 2008
Building on the groundwork established with NHL 08, NHL 09 offers enhancements and new features designed to improve on its critically acclaimed predecessor. Emphasis is placed on the defensive game for this version, with the right analog "skill stick" used to block passing lanes and lift a rival's stick to...
---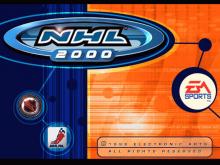 NHL 2000 1999
NHL 2000 is simply an awesome game. If you're a hockey fan and don't mistake this game for a hockey broadcast on ESPN while you're playing it, then you must be holding out for photo-realism. Since that won't be available for a long time, I'll take this version for now. Electronic...
---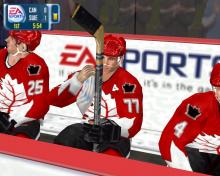 NHL 2001 2000
NHL 2001 establishes itself as the premiere hockey game for the PC. Fans of the EA SPORTS series usually anticipate each new version to see what unique features have been added to those already existing. NHL 2001 doesn't disappoint with its improved online multiplayer capabilities and enhanced offensive and defensive...
---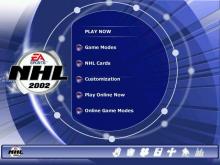 NHL 2002 2001
Sports simulation developers strive to include both ultra realism and arcade action -- elements from opposite ends of the simulation spectrum. The perfect balance results in an accurate representation of the game that is fun to play. The longest running sports simulation series, football and hockey titles from EA SPORTS...
---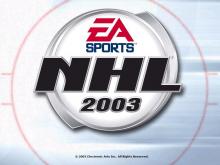 NHL 2003 2002
NHL 2003 continues EA SPORTS' ten-year hockey franchise with a variety of enhancements designed to improve key areas of gameplay. New players can jump right into the action by setting the skill level to beginner and then listening as a series of audio cues teach them how to shoot, pass,...
---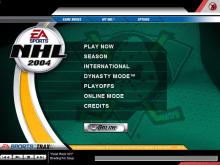 NHL 2004 2003
The longest-running hockey franchise in video games returns to home computers with a more robust Dynasty Mode, redesigned color commentary, a new fighting system, and full support of the right analog stick for both deking and checking. Budding General Managers can help upgrade their team's rink, practice facilities, coaching staff,...
---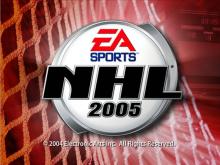 NHL 2005 2004
EA Sports returns to the ice for another season with its 13th annual edition of the popular NHL series. While designed to maintain the winning mix of playability and accuracy for which the series is known, NHL 2005 also adds a few notable features. Gamers who master the new "Open...
---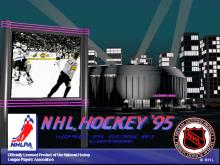 NHL 95 1994
NHL Hockey 95 provides three main types of play. The first is an exhibition between any two of the twenty-six teams available where no statistics are saved. Choosing the second option gives you the opportunity to jump straight to NHL playoff action by selecting any two NHL teams which you...
---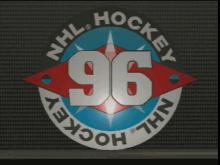 NHL 96 1995
Electronic Arts continues its popular hockey series with NHL 96 while including several new enhancements to gameplay. Improved computer intelligence, new player moves, five-minute major penalties for fighting, and multiple difficulty levels are the title's main new additions. Exhibition, playoff, season, and shootout modes are all here and players can...
---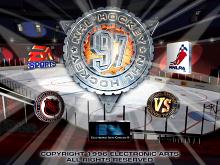 NHL 97 1996
NHL 97 from EA Sports will bring you closer to the action then you've ever been before. Seasons, playoffs, all-star games, exhibiton and even more options then before. Plus, all the rosters and teams from the 96-97 season. Now, you can here the voice of the Vancouver Canucks, Jim Hughson...
---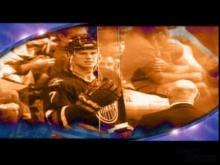 NHL 98 1997
"NHL 98? Just another hockey game! What could it possibly have to make it different from every other hockey game out there?" You may ask yourself this question, but NHL 98 is definitely different. The players look real, the play is smooth, and the atmosphere is almost tangible. At times, you'll...
---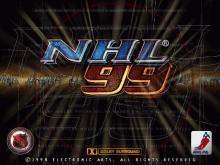 NHL 99 1998
Electronic Arts' hockey series returns to PC with new motion-captured animations from actual NHL athletes, a beginner's difficulty setting, on-the-fly play calling strategies, player hot and cold streaks, and revamped goalie artificial intelligence. Play an exhibition game, embark on a full season, jump to the playoffs, enter a tournament, or...
---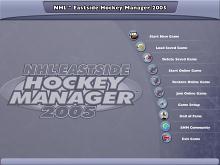 NHL Eastside Hockey Manager 2004
Players take charge of their favorite ice hockey teams in this sports management sim from across the Atlantic. The game features over 200 different international teams in total, including all clubs from the NHL as well as 17 other leagues. Virtual managers have influence over nearly every aspect of team...
---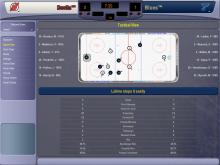 NHL Eastside Hockey Manager 2005 2005
Sega returns players to the owner's box with the "2005" edition of the popular Eastside Hockey Manager. The game's menu-based interface is designed to give virtual managers accessible authority over franchise decisions at all levels, from scouting and salary negotiations to practice schedules and game-time tactics. New features in this...
---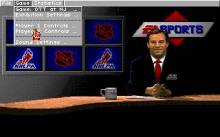 NHL Hockey '93 1993
This was actually the first great hockey game for the old console SNES, or Super Nintendo Super Famicom, which I played til my fingers bleed. (Bryan Adams anyone..?) So going from this solid old console game ten years ago to playing it on PC today, really puts the game to...
---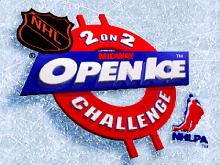 NHL Open Ice 2 on 2 Challenge 1996
NHL Open Ice is a great game. It isn't very realistic, but if you want realism you should play NHL 99 . NHL Open Ice approaches hockey in a fashion reminiscent of the way basketball is represented in NBA Jam. Much like NBA Jam, NHL Open Ice has no rules,...
---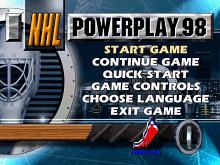 NHL PowerPlay '98 1997
NHL Powerplay 98 developed by Radical is another contender to the NHL series. The game features full a NHL license meaning all twenty-six teams are included alongside over six hundred players. The AI makes a valid improvement over lasts years with a more realistic nature with dump ins, deflections, fake...
---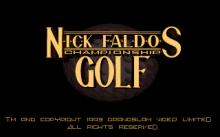 Nick Faldo's Championship Golf 1993
Arc Developments created a 3D game world called Reality3 for this simulation, licensed around one of Britain's top players. There are two courses, plus a hidden 9-hole course on Mars with reduced gravity, with match play and stroke play options against one of 8 varied-difficulty computer players. The control system is...
---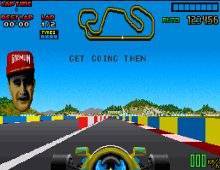 Nigel Mansell's World Championship 1993
Timing smiled on Gremlin with this licensed Formula 1 simulation, as Nigel's long quest for a championship had finally come good. The game was pitched somewhere in between a full-blown simulation like F1 GP and action games like Continental Circus. Only 12 cars were in each race, which could last...
---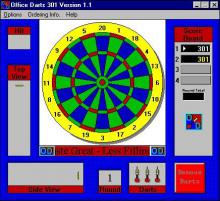 Office Darts 301 1994
Office Darts 301 is a single player freeware game which has been released on its own to generate interest for a larger game called Office Darts. In this game the darts are thrown by a short backwards and forwards movement of the mouse and their forward and lateral trajectory is shown...
---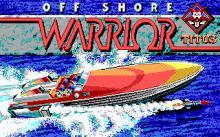 Offshore Warrior 1988
Society has become ultra-peaceful, but some retain a lust for violence and carnage. Off-shore racing fills that void perfectly in this behind-the-boat racer, which resembles Titus's earlier Fire & Forget. Four X1 boats armed with missiles tough it out over circuits set up in lakes and lined with rocks, desperately trying...
---