Sports Games #4
Search a Classic Game: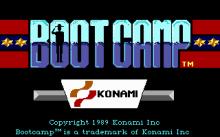 Boot Camp (a.k.a. Combat School) 1989
Boot Camp is a slight twist on the sports game genre. The player is in a military boot camp, and needs to pass a variety of training exercises so that they can eventually complete important missions. Some of the events they'll compete in are the obstacle course, firing ranges, iron...
---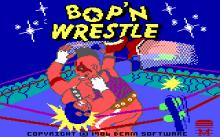 Bop 'N Wrestle 1986
The company behind Way of the Exploding Fist and Fighting Warrior also tried its hand at wrestling, with this game claiming to be the first 3D combat sports game, in which you can avoid the opponent by moving up or down the screen as well as left or right. Like any...
---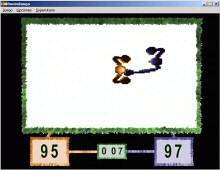 Boxindanga (a.k.a. Boxing) 2004
Now this is what I call nostalgia! Boxindanga is an amazingly faithful remake of Boxing, a classic game from Activision that was released for Atari 2600 system over 20 years ago. Like the original classic, you will either love or hate this game. Basically this is a straightforward boxing game,...
---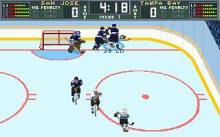 Brett Hull Hockey 95 1995
Skate with cover star Brett Hull and other players of the NHLPA as your guide your favorite team through an 84-game season. Award-winning broadcaster Al Michaels calls the play-by-play as you skate across a vertical view of the rink. In addition to the season option, players can select an exhibition...
---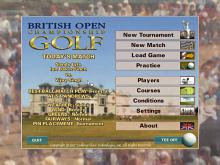 British Open Championship Golf 1997
Probably the most obscure game ever designed by Looking Glass Technologies, British Open: Championship Golf is also a hugely underrated golf game that deserves recognition for the many innovations in the genre best known for numerous uninteresting Links clones. The game eschews conventional golf game wisdom in many respects. For starter, forget...
---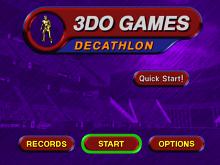 Bruce Jenner's Decathlon 1996
Bruce Jenner's Decathlon is a decent sports game from Interactive Magic that will probably be a love-hate affair for most gamers. I was infuriated by the button-mashing (or mouse-mashing, to be more accurate) requirements of the game, but liked the RPG-style athlete creation and development too much to give up....
---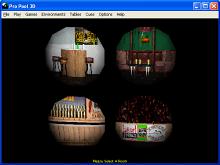 Brunswick Billiards 3D Pro Pool 1997
ProPool 3D is the epitome of what a pool game should not be. Let me repeat that: should NOT be. The game is horrible in nearly all aspects. For starters, there are no instructions other than a four-page booklet for installation purposes. A few online instructions exist but are not helpful....
---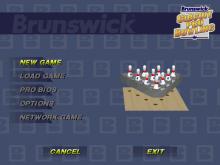 Brunswick Circuit Pro Bowling 1998
Bowling games are a rarity in the gaming world, not to mention the PC world. With the lack of competition, THQ ported their Playstation game of Brunswick Circuit Pro Bowling, adding the number of people that can play in a multiplayer game to 32 (Originally 6.). Billed as the game...
---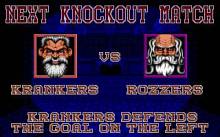 Brutal Sports Football 1993
Similar to Speedball 2 in many ways, this is an ultra-violent sports game. Matches last 7 minutes, and the aim is to get the ball into a goal at each end, guarded by a net-minder. The ball can be thrown or kicked, and is an oval, resulting in frequent up-and-under...
---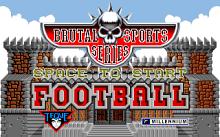 Brutal Sports Football '96 1995

---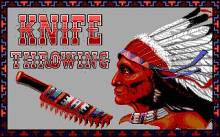 Buffalo Bills Rodeo Games 1992
Buffalo Bill presents a collection of six Wild West themed mini-games, which hang together around humour-lead presentation and backdrops. You can play as many or as few of these as you like, and can always have another go at them if you fail. First task is to throw knives at a...
---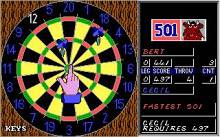 Bully's Sporting Darts 1993
Do you like to play darts? Would you like to have the opportunity to play darts on your computer? Here is your chance. This game offers seven scoring styles such as Golf, Cricket, and the normal 501 scoring style. Choose how you want to score the game and hop right in...
---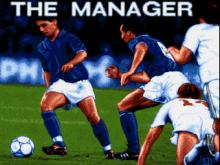 Bundesliga Manager Professional 1991
Your favorite soccer team is in the third class, has no money and no future? Take the job as a manager and lead your team in the first division. Bundesliga Manager Professional is a managerial simulator of soccer. The game simulates the German Bundesliga (first, second and third division) and the...
---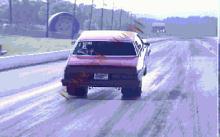 Burnout Championship Drag Racing 1998
Bethesda brings to vivid life all the fun and action of racing in a straight line. On top of that, they add the potential for endless fiddling and customization. The result is a superb game for drag race enthusiasts and closet motor-heads alike. Basically, the game consists of a tinkering...
---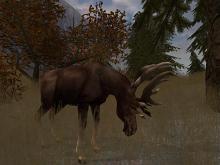 Cabela's Big Game Hunter 2004 2003
The seventh game in the popular hunting series for the PC, Cabela's Big Game Hunter: 2004 Season features 24 game animals to track and hunt in their native environments. Artificial intelligence causes animals to react in a variety of ways based on their level of aggression, daily routines, and senses...
---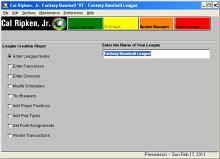 Cal Ripken Jr. Fantasy Baseball 1997

---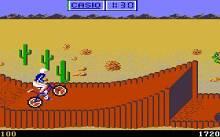 California Games 1988
California Games was the original "Extreme Games" - what today's generation might call "X-Games in the sun". Players can select sponsors (absent in some versions) and compete in events such as skateboarding, footbag, surfing, roller skating, flying disc (frisbee) and BMX. The surfing event is ranked by judges, which give...
---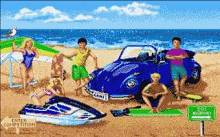 California Games 2 1990
California Games II is the sequel to the smash hit 1988 game. This time you compete in: hang-gliding, jetski, skateboarding, body boarding and snow boarding. ...
---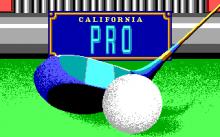 California Pro Golf 1989
California Pro Golf is a golf game featuring two courses with 18 holes each. The hitting mechanics are similar to Leader Board. It is important to figure in the wind and to use the correct club which can be chosen out of 14. When hitting, the game is played in...
---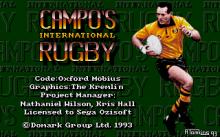 Campo's International Rugby (a.k.a. International Rugby Challenge) 1993
The follow-up to Rugby: The World Cup. The game features more options than before, with an icon-driven menu system including different control choices and match lengths. Controls are similar to the original game, but tackling is now harder and requires more precise player placement, and rucks and mauls are implemented. As...
---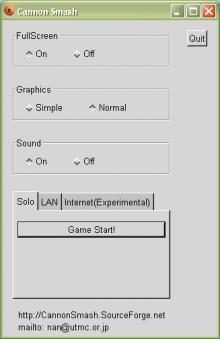 Cannon Smash 2000
Of all sports, table tennis has rarely been the subject of computer version. Sure, there's Pong and Arkanoid, which feature simplistic hit-ball-with-paddle action, and then there's also Shufflepuck Cafe and similar air hockey games. But a game about table tennis as a sport is few and far between. Luckily, Cannon...
---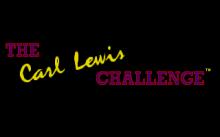 Carl Lewis Challenge, The 1992
Carl Lewis Challenge, The has a lot of things going for it. One of the few sports games that I have seen from Psygnosis and as usual with their games the graphics stand out as sort of brilliant. The game itself is a lot deeper than the title would suggest...
---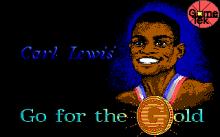 Carl Lewis' Go for The Gold 1990
Similar to Carl Lewis Challenge, The but with older graphics and more emphasis on arcade reflexes than the above game, this is a neat "beer-and-pretzel" style game that lets you compete in any of the main athletic events that range from 100m dash to javelin. Despite the lack of depth,...
---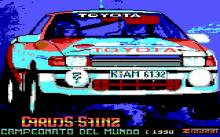 Carlos Sainz 1990
Prepare to run as Carlos Sainz (a famous Spanish rally driver) in the World Championship, driving your Toyota Celica. You'll run on Monte Carlo, Sweden, UK, Argentina, Spain... and more Championship circuits. You can modify the car characteristics to better accommodate each circuit. You'll run on clay, asphalt, snow... ...
---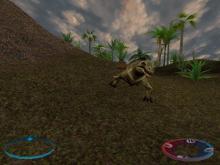 Carnivores 1998
With the vast proliferation of hunting games to hit store shelves in the latter part of the 1990s, it was inevitable that somewhere down the line one of them would break free of the clone-mold and offer an interesting and realistic approach. The release of Carnivores into the field nicely...
---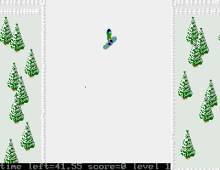 Carvin 1998
Carvin is a freeware snowboarding game for DOS that is fast, fun, and very easy to learn. Your goal in game is to clear through 10 hills, while scoring points by collecting 'tokens' that are scattered along the way. The controls are very simple: you can move left or right,...
---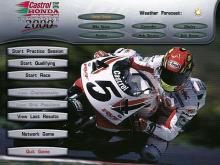 Castrol Honda Superbike 2000 1999
Speaking of broken promises, there are a few in Castrol 2000. The first is the blatant lie about incredible shiny effects. I was barely able to notice entire other cycles while barreling down Laguna-Seca raceway at 160 MPH. It's this ignorance to detail that is really the death blow for...
---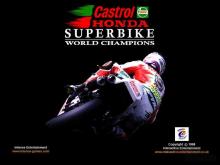 Castrol Honda Superbike World Champions 1998
Castrol Honda Superbike Racing is a simulation-style racing game featuring the Honda RVF-RC45 motorbike and 14 real-world venues. Adjust your bike's gear-ratio settings, transmission, and tire composition before competing against seven computer-controlled riders in either a single race or a 13-event tournament. Individual practice and training sessions allow you to...
---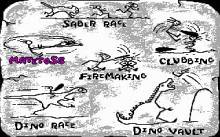 Caveman Ugh-lympics 1989
Olympic Games set in the stone age. Events include clubbing, dinoracing, firemaking, matetossing, saber racing and the dino vault. Supporting up to four players (six on the NES), you must select your caveman from a total of six different characters with different backgrounds, all with different skills and drawbacks. ...
---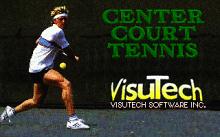 Center Court Tennis 1991
Not the best tennis game around, but still recommended if you like to play tennis games. The game does offer features not seen is most tennis game as you can choose between several game levels, create your own players and play on all the different courts like indoor, grass etc. You...
---