Sports Games #4
Search a Classic Game: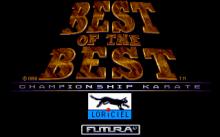 Best of the Best (a.k.a. Kick Boxer 2) 1992
Best of the Best Championship Karate is a realistic fighting game. After you choose your fighter for his parameters (strength, stamina and resistance), you can choose from 55 different moves. You can now train your fighter at a gym before the real fights. To master the game, one must alternate...
---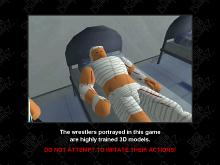 Big BumpZ 2003
Big BumpZ is an addictive and original freeware wrestling game from Mat "MDickie" Dickie, maker of a fun series of wrestling game including Wrestling Mpire and Booking Mpire. In Big BumpZ, your goal is not to battle opponents in wrestling matches, but gain points in a wrestling "stunts tournament" by...
---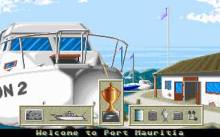 Big Game Fishing 1991
Finally, after months and months of hard work in the busy metropolis you have decided to allow yourself a vacation on the limpid waters of the south seas where you will be able to engage your favorite sport : BIG GAME FISHING! But natives won't lose a chance to make...
---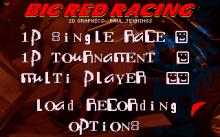 Big Red Racing 1995
Big Red Racing is what you should look for if you are into arcade-racing games with multi-player support. This racing game is however completely the opposite of such titles as "The Need for Speed" or "Indycar Racing" whose realism is the primary element. Instead, "Big Red Racing" features fast driving...
---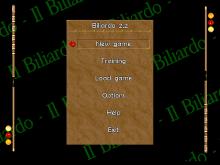 Biliardo 2 2001
Biliardo 2 is a freeware billiards game for two players. The pocketless table is rendered in the traditional top view, with certain controls and settings available at the bottom interface. Sliders can be adjusted to set the power of the shots and the table temperature. The cue aim and angle...
---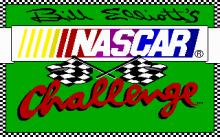 Bill Elliott's Nascar Challenge 1990
The signature of former champion Bill Elliott adorns one of the first few NASCAR racing games. There are six tracks, including favorites such as Watkins Glen and Talladega. The game is played through an in car view. Aerodynamic modifications and the drafting effect are incorporated. It features a practice mode...
---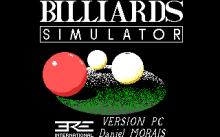 Billiards Simulator 1989
Billiards Simulator is a carom billiards game which is played with three balls and on a table without pockets. In the first phase of the shot, the cue is aligned to the ball. Here the player can either use the full 3D perspective or a top-down view. After that, the...
---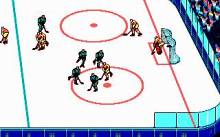 Blades of Steel 1990
Based on the arcade game, Blades Of Steel is a hockey arcade action game (gameplay doesn't require the need to worry about statistics or provide the ability to customize teams.) Two players can play against each other, or one player against the computer. In one player mode there are single...
---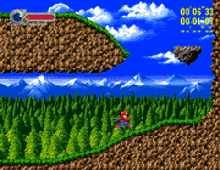 Blitz Try 1998
Blitz Try is yet another excellent anime action game from Compile, one of Japan's best-kept secrets ;) Your goal: race three laps around a platform-style side-scrolling course against computer-controlled characters. As one can expect from Compile, the graphics are crisp and colorful, the music rocks, and the controls are intuitive....
---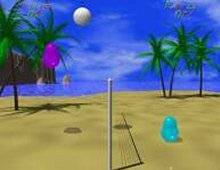 Blobby Volley 2000
This is a cool German 3D game - with attributes like wild, weird and wonderful! It's about two blobs playing volleyball on the beach. Each blob can be controlled either by the computer or by a human, which makes this game a 0-2 multiplayer game. The computer player (Adam) has...
---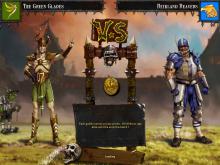 Blood Bowl 2009
Brutally poor sportsmanship and fantasy combat clash in a gruesome battle for glory and gold, in Southpeak's PC version of Blood Bowl. A tongue-in-cheek combination of Warhammer RPG-style battle and American football, the game is won by passing or running the ball into the opponent's end zone for a touchdown,...
---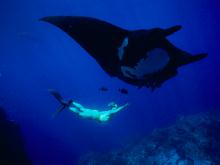 Bluewater Hunter 1999
Bluewater Hunter is another game in a long line of repetitive, cheaply produced, hunting games targeted at thrill seekers, that while offering some good fun, has some drawbacks preventing it from being truly enjoyable. Graphically, Bluewater Hunter the detail in each species of fish is remarkable and the animation good. The...
---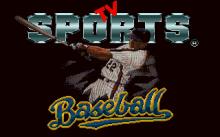 Bo Jackson Baseball 1991
Bo Jackson Baseball (TV Sports: Baseball in Europe) is an arcade oriented conversion of the popular American sport, in the same series as TV Sports: Football and TV Sports: Basketball. The player can choose among 26 teams and play directly in the positions of batter and pitcher. A managerial element...
---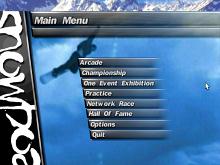 Boarder Zone (a.k.a. Supreme Snowboarding) 2000
With Boarder Zone, developed by Housemarque and published by Infogrames, an attempt has been made to craft a realistic and immersive snowboarding game that truly captures the essence of this extreme sport. Previously available on the Game Boy Color, Boarder Zone for the PC offers licensed snowboards: Original Sin's Twister, Salomon's...
---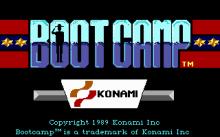 Boot Camp (a.k.a. Combat School) 1989
Boot Camp is a slight twist on the sports game genre. The player is in a military boot camp, and needs to pass a variety of training exercises so that they can eventually complete important missions. Some of the events they'll compete in are the obstacle course, firing ranges, iron...
---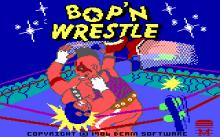 Bop 'N Wrestle 1986
The company behind Way of the Exploding Fist and Fighting Warrior also tried its hand at wrestling, with this game claiming to be the first 3D combat sports game, in which you can avoid the opponent by moving up or down the screen as well as left or right. Like any...
---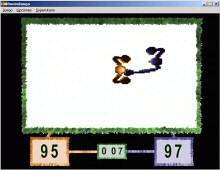 Boxindanga (a.k.a. Boxing) 2004
Now this is what I call nostalgia! Boxindanga is an amazingly faithful remake of Boxing, a classic game from Activision that was released for Atari 2600 system over 20 years ago. Like the original classic, you will either love or hate this game. Basically this is a straightforward boxing game,...
---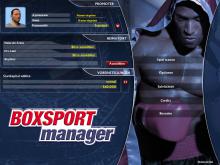 Boxing Manager 2007

---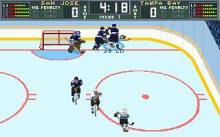 Brett Hull Hockey 95 1995
Skate with cover star Brett Hull and other players of the NHLPA as your guide your favorite team through an 84-game season. Award-winning broadcaster Al Michaels calls the play-by-play as you skate across a vertical view of the rink. In addition to the season option, players can select an exhibition...
---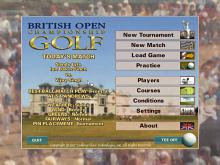 British Open Championship Golf 1997
Probably the most obscure game ever designed by Looking Glass Technologies, British Open: Championship Golf is also a hugely underrated golf game that deserves recognition for the many innovations in the genre best known for numerous uninteresting Links clones. The game eschews conventional golf game wisdom in many respects. For starter, forget...
---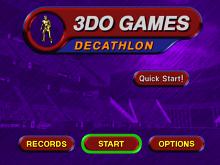 Bruce Jenner's Decathlon 1996
Bruce Jenner's Decathlon is a decent sports game from Interactive Magic that will probably be a love-hate affair for most gamers. I was infuriated by the button-mashing (or mouse-mashing, to be more accurate) requirements of the game, but liked the RPG-style athlete creation and development too much to give up....
---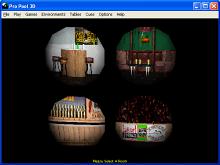 Brunswick Billiards 3D Pro Pool 1997
ProPool 3D is the epitome of what a pool game should not be. Let me repeat that: should NOT be. The game is horrible in nearly all aspects. For starters, there are no instructions other than a four-page booklet for installation purposes. A few online instructions exist but are not helpful....
---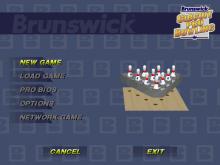 Brunswick Circuit Pro Bowling 1998
Bowling games are a rarity in the gaming world, not to mention the PC world. With the lack of competition, THQ ported their Playstation game of Brunswick Circuit Pro Bowling, adding the number of people that can play in a multiplayer game to 32 (Originally 6.). Billed as the game...
---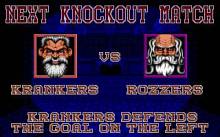 Brutal Sports Football 1993
Similar to Speedball 2 in many ways, this is an ultra-violent sports game. Matches last 7 minutes, and the aim is to get the ball into a goal at each end, guarded by a net-minder. The ball can be thrown or kicked, and is an oval, resulting in frequent up-and-under...
---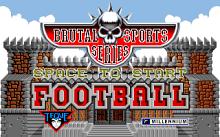 Brutal Sports Football '96 1995

---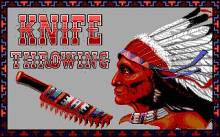 Buffalo Bills Rodeo Games 1992
Buffalo Bill presents a collection of six Wild West themed mini-games, which hang together around humour-lead presentation and backdrops. You can play as many or as few of these as you like, and can always have another go at them if you fail. First task is to throw knives at a...
---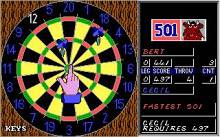 Bully's Sporting Darts 1993
Do you like to play darts? Would you like to have the opportunity to play darts on your computer? Here is your chance. This game offers seven scoring styles such as Golf, Cricket, and the normal 501 scoring style. Choose how you want to score the game and hop right in...
---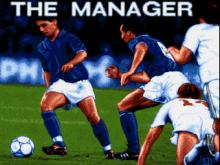 Bundesliga Manager Professional 1991
Your favorite soccer team is in the third class, has no money and no future? Take the job as a manager and lead your team in the first division. Bundesliga Manager Professional is a managerial simulator of soccer. The game simulates the German Bundesliga (first, second and third division) and the...
---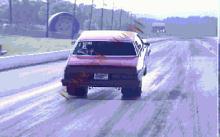 Burnout Championship Drag Racing 1998
Bethesda brings to vivid life all the fun and action of racing in a straight line. On top of that, they add the potential for endless fiddling and customization. The result is a superb game for drag race enthusiasts and closet motor-heads alike. Basically, the game consists of a tinkering...
---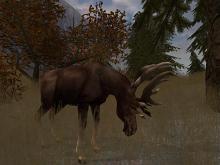 Cabela's Big Game Hunter 2004 2003
The seventh game in the popular hunting series for the PC, Cabela's Big Game Hunter: 2004 Season features 24 game animals to track and hunt in their native environments. Artificial intelligence causes animals to react in a variety of ways based on their level of aggression, daily routines, and senses...
---