Sports Games #5
Search a Classic Game: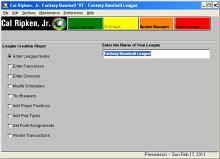 Cal Ripken Jr. Fantasy Baseball 1997

---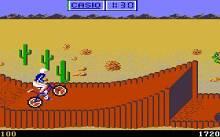 California Games 1988
California Games was the original "Extreme Games" - what today's generation might call "X-Games in the sun". Players can select sponsors (absent in some versions) and compete in events such as skateboarding, footbag, surfing, roller skating, flying disc (frisbee) and BMX. The surfing event is ranked by judges, which give...
---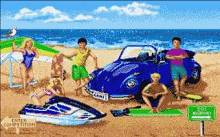 California Games 2 1990
California Games II is the sequel to the smash hit 1988 game. This time you compete in: hang-gliding, jetski, skateboarding, body boarding and snow boarding. ...
---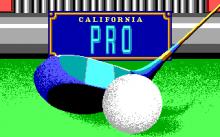 California Pro Golf 1989
California Pro Golf is a golf game featuring two courses with 18 holes each. The hitting mechanics are similar to Leader Board. It is important to figure in the wind and to use the correct club which can be chosen out of 14. When hitting, the game is played in...
---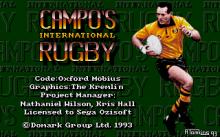 Campo's International Rugby (a.k.a. International Rugby Challenge) 1993
The follow-up to Rugby: The World Cup. The game features more options than before, with an icon-driven menu system including different control choices and match lengths. Controls are similar to the original game, but tackling is now harder and requires more precise player placement, and rucks and mauls are implemented. As...
---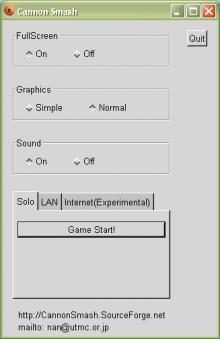 Cannon Smash 2000
Of all sports, table tennis has rarely been the subject of computer version. Sure, there's Pong and Arkanoid, which feature simplistic hit-ball-with-paddle action, and then there's also Shufflepuck Cafe and similar air hockey games. But a game about table tennis as a sport is few and far between. Luckily, Cannon...
---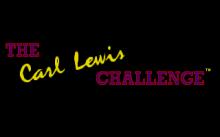 Carl Lewis Challenge, The 1992
Carl Lewis Challenge, The has a lot of things going for it. One of the few sports games that I have seen from Psygnosis and as usual with their games the graphics stand out as sort of brilliant. The game itself is a lot deeper than the title would suggest...
---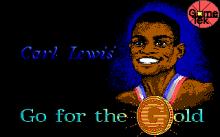 Carl Lewis' Go for The Gold 1990
Similar to Carl Lewis Challenge, The but with older graphics and more emphasis on arcade reflexes than the above game, this is a neat "beer-and-pretzel" style game that lets you compete in any of the main athletic events that range from 100m dash to javelin. Despite the lack of depth,...
---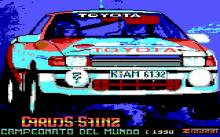 Carlos Sainz 1990
Prepare to run as Carlos Sainz (a famous Spanish rally driver) in the World Championship, driving your Toyota Celica. You'll run on Monte Carlo, Sweden, UK, Argentina, Spain... and more Championship circuits. You can modify the car characteristics to better accommodate each circuit. You'll run on clay, asphalt, snow... ...
---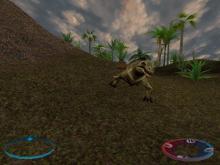 Carnivores 1998
With the vast proliferation of hunting games to hit store shelves in the latter part of the 1990s, it was inevitable that somewhere down the line one of them would break free of the clone-mold and offer an interesting and realistic approach. The release of Carnivores into the field nicely...
---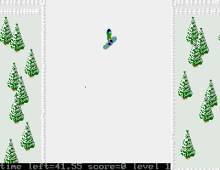 Carvin 1998
Carvin is a freeware snowboarding game for DOS that is fast, fun, and very easy to learn. Your goal in game is to clear through 10 hills, while scoring points by collecting 'tokens' that are scattered along the way. The controls are very simple: you can move left or right,...
---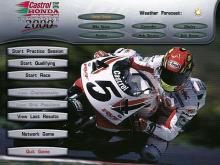 Castrol Honda Superbike 2000 1999
Speaking of broken promises, there are a few in Castrol 2000. The first is the blatant lie about incredible shiny effects. I was barely able to notice entire other cycles while barreling down Laguna-Seca raceway at 160 MPH. It's this ignorance to detail that is really the death blow for...
---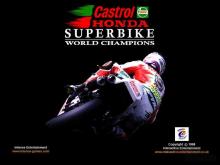 Castrol Honda Superbike World Champions 1998
Castrol Honda Superbike Racing is a simulation-style racing game featuring the Honda RVF-RC45 motorbike and 14 real-world venues. Adjust your bike's gear-ratio settings, transmission, and tire composition before competing against seven computer-controlled riders in either a single race or a 13-event tournament. Individual practice and training sessions allow you to...
---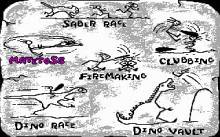 Caveman Ugh-lympics 1989
Olympic Games set in the stone age. Events include clubbing, dinoracing, firemaking, matetossing, saber racing and the dino vault. Supporting up to four players (six on the NES), you must select your caveman from a total of six different characters with different backgrounds, all with different skills and drawbacks. ...
---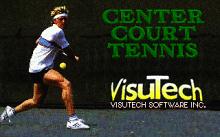 Center Court Tennis 1991
Not the best tennis game around, but still recommended if you like to play tennis games. The game does offer features not seen is most tennis game as you can choose between several game levels, create your own players and play on all the different courts like indoor, grass etc. You...
---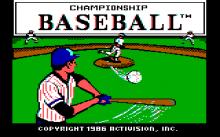 Championship Baseball 1986
In this traditional baseball simulation, gameplay takes place mainly on a split screen. One side shows an overview of the field, the other showing the batter, with the latter view disappearing when the ball is hit. The game requires you to "draft" a team before play, composing the best possible squad...
---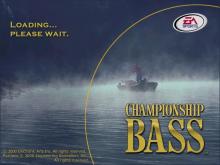 Championship Bass 2000
Championship Bass for the PC allows anglers to compete in online fishing tournaments, as well as hitting fishing spots with up to eight friends in one game. The online fishing community is a virtual lake where the fish are hungry, and the tall tales get taller with each new conversation....
---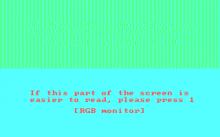 Championship Golf: The Great Courses of the World - Volume I: Pebble Beach 1986
Championship Golf: The Great Courses of the World - Volume I: Pebble Beach is a golf game which features the American course Pebble Beach. For every hit the game shows a 3D and overhead view of the situation, so the player can plan the next steps accordingly. The golf game...
---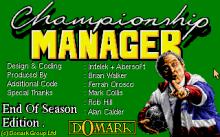 Championship Manager '93 w/ 1994 data disk 1994
This End of Season Edition is an updated version of Championship Manager 93/94. It adds new team data for the 93/94 season and adds all the foreign players that came to England during the season. One new background picture is also included. ...
---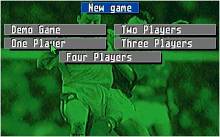 Championship Manager 1 1992
Championship Manager starts a successful series of football management games, which means that you don't actually control your players during matches, but you're in charge of choosing the starting lineup and tactics. Matches are played out through a running commentary, with the chance to interrupt it to make substitutions or...
---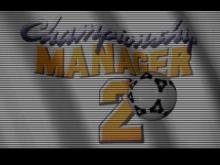 Championship Manager 2 1995
CM2 is a football (known as soccer to some of you) management sim. Released fall 1995 as the successor of a fine line of various versions of the original Championship Manager, CM2 soon established itself as the benchmark game for football management sims. And it's still highly popular. Despite the...
---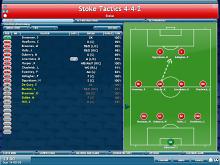 Championship Manager 2006 2006

---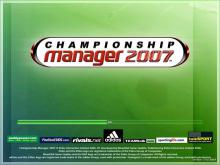 Championship Manager 2007 2006

---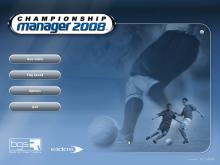 Championship Manager 2008 2007

---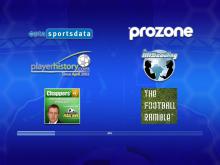 Championship Manager 2010 2009

---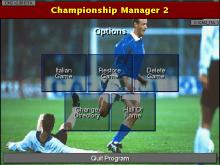 Championship Manager 2: Italian Leagues 1996
Championship Manager 2: The Italian Leagues Season 96/97 is a stand-alone updated version of Championship Manager 2, featuring two playable leagues: Italian "Serie A" and "Serie B". The database features over 4000 real player stats and history; transfers and team rosters are updated to the start of 96/97 season. ...
---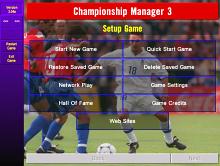 Championship Manager 3 1999
Championship Manager titles are regarded by many as the finest soccer management simulators in existence. Championship Manager 3 betters its predecessors simply by offering more leagues in which to play, more teams to manage and a more refined take on the classic Championship Manager spreadsheet style of gameplay. For the...
---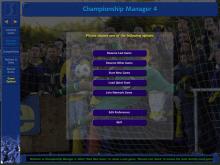 Championship Manager 4 2003
Whoever said Championship Manager was the most addictive gaming experience known to man was sage-like in their wisdom. And probably divorced, friendless, jobless, and living in an Internet Café, having been evicted from the home they once occupied. After a period of enforced abstinence, there was almost a feeling of...
---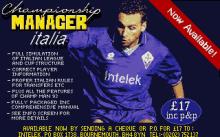 Championship Manager 93/94 1993
Championship Manager 93/94 is the successor to Championship Manager. The text-based interface remains the same, but several new features have been added to the game. Included now are reserve squads, transfers with international players and injury time. Also, the match engine has been slightly changed to give more information. As...
---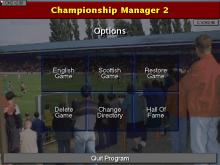 Championship Manager 96/97 1996
Championship Manager 96/97 is a re-release of Championship Manager 2 with seasonal updates for the 1996/1997 season. The game starts with the new season, and players, managers and teams have been brought up to date, with revised histories for the English and Scottish players. It also includes bug fixes, gameplay...
---